iPad Apps with Great Trackpad Support, a Reminder on Using Technology During Quarantine, and More
May 22, 2020
Here are the things we published this week. You can also stay up-to-date by following us on Twitter and RSS.
Also, we have a weekly email newsletter that sums up all the new and cool things published to the site. If you like to stay up-to-date via email, then you should sign up here.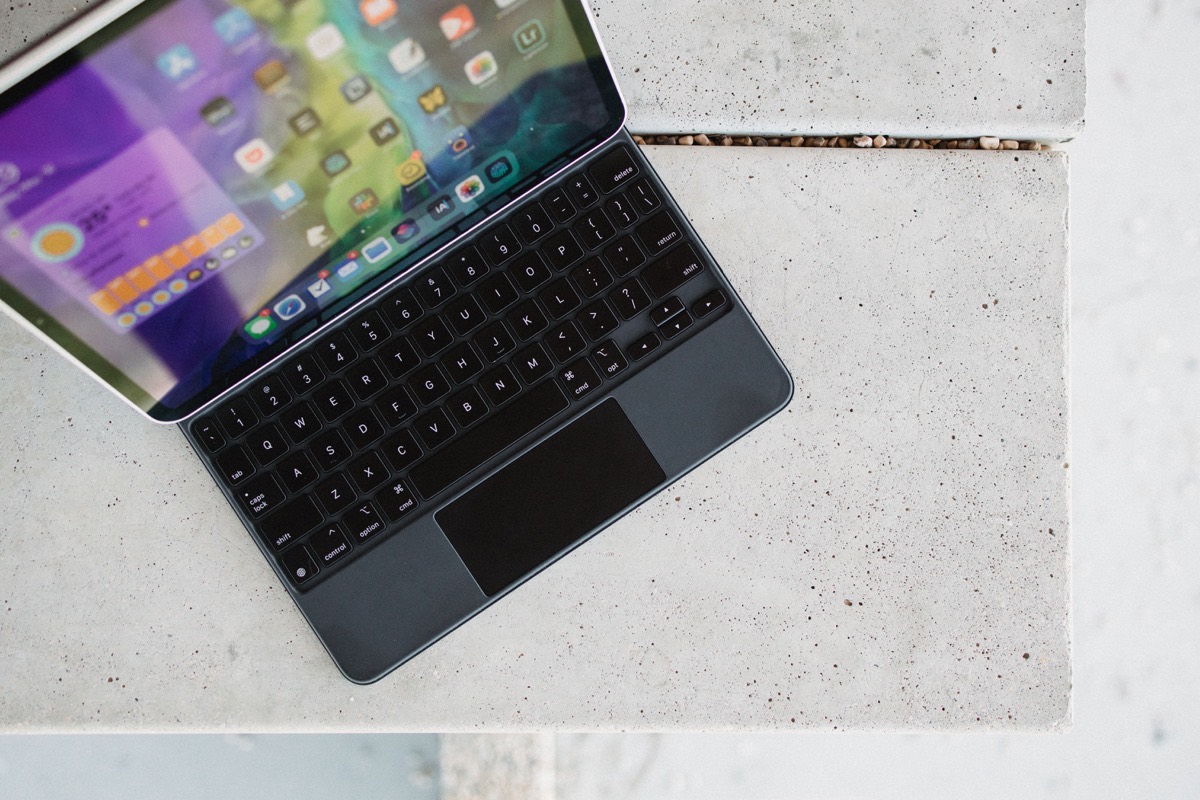 Here's a roundup of our favorite implementations of trackpad and cursor support so far, along with a few we're hoping see an update sooner rather than later.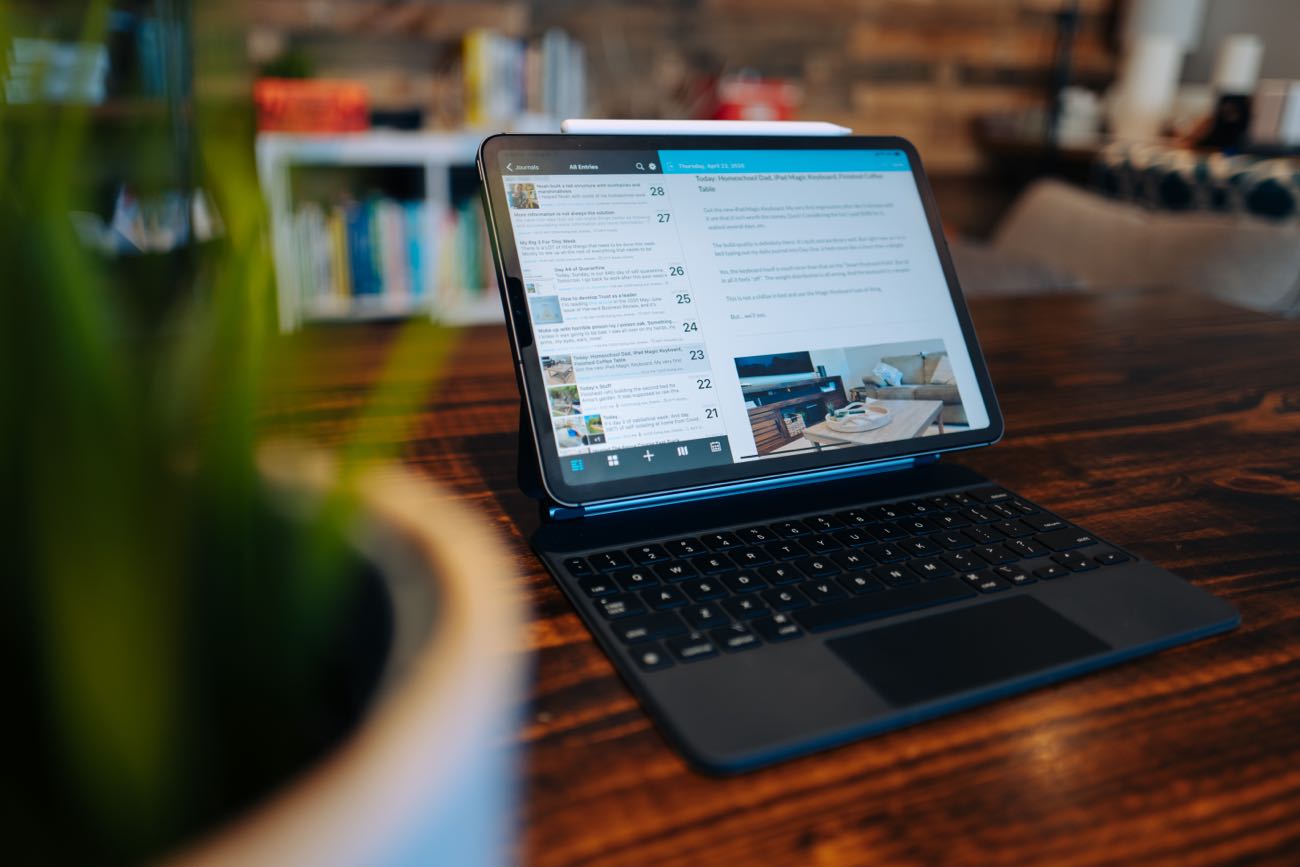 Over these past few months, I have been giving more attention to my daily habit of writing. Not just my morning writing routine, but also writing in my Day One journal.
There are three things I like about having a journaling habit:
It helps me process through the stuff (in real-time).
It helps me document the good and bad things (so I can remember and re-visit).
It's a good way to spend some time each day.
Never before have these three things been more prevalent to my life than over the past 60 days of life during Covid. I'll share some specifics on that in a minute.
The app I've been using for this is, of course, Day One.
Work From Home….
30% Off The WFH Course Bundle
Get our task and time management mini-course (All the Things (Analog)), plus with our Day One in Depth screencast course. This "WFH Bundle" is 30% off right now.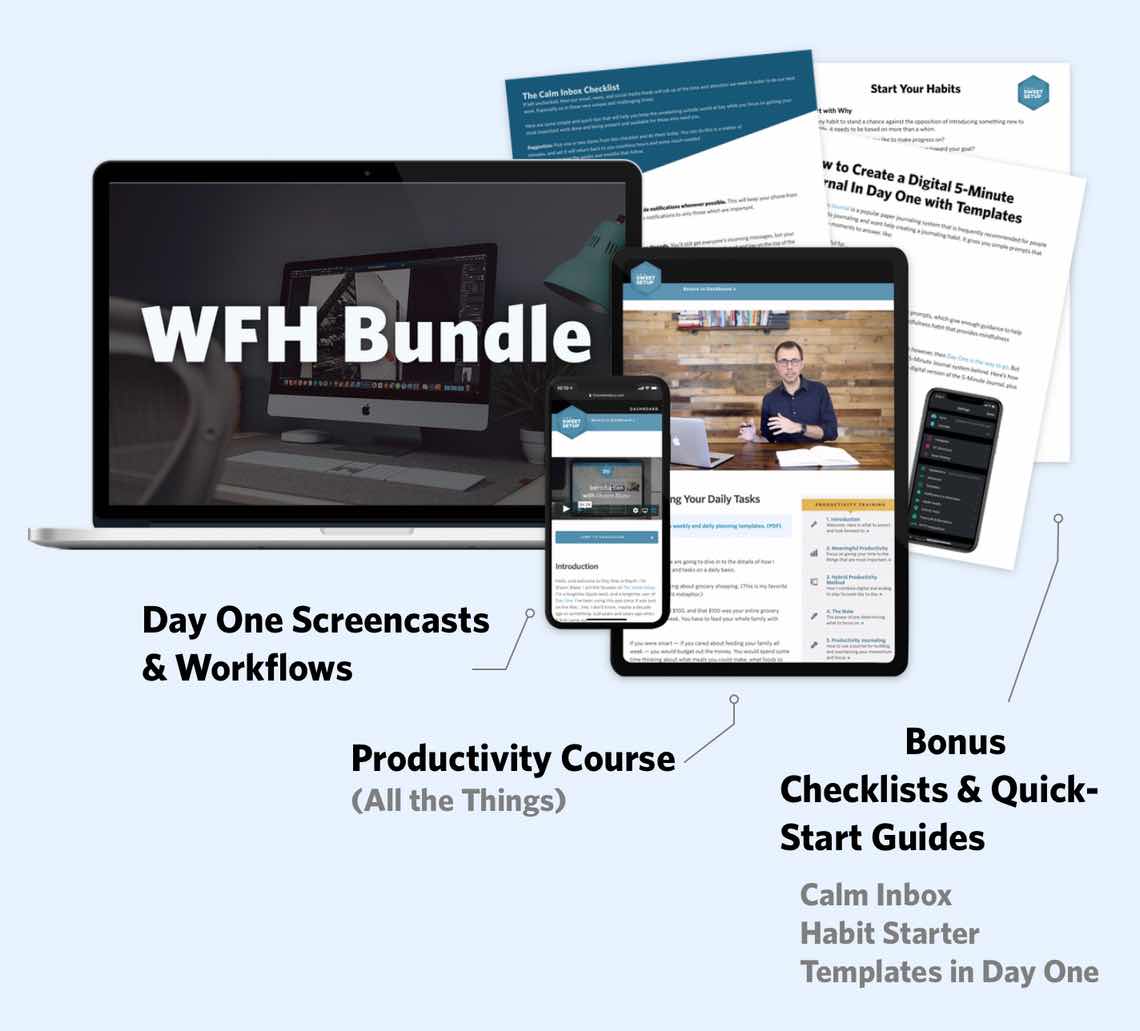 We'll show you…
How to schedule your day for maximum productivity in the least amount of time. This is especially helpful if you and your significant other are juggling responsibilities of kids and home life while also trying to do work.
Weekly planning and reviewing. A great way to get ahead of your upcoming week so you can be prepared and have a priority of what needs to be done.
Custom Productivity Templates: These are a few of the main PDF templates that you can print out or use on your iPad in order to follow along.
How to use Day One, the best journaling app out there: which can help with reducing stress and anxiety, celebrating your wins each day, and keeping a log of what is happening in life right now.
Bundle Bonus: The WFH Bundle also includes three bonuses: The Calm Inbox Checklist, the Habit Tracking Quick-Start Guide, and Using Day One templates for the 5-Minute Journal.
Normal Price: $68
WFH Bundle Price: $47 (You save $21)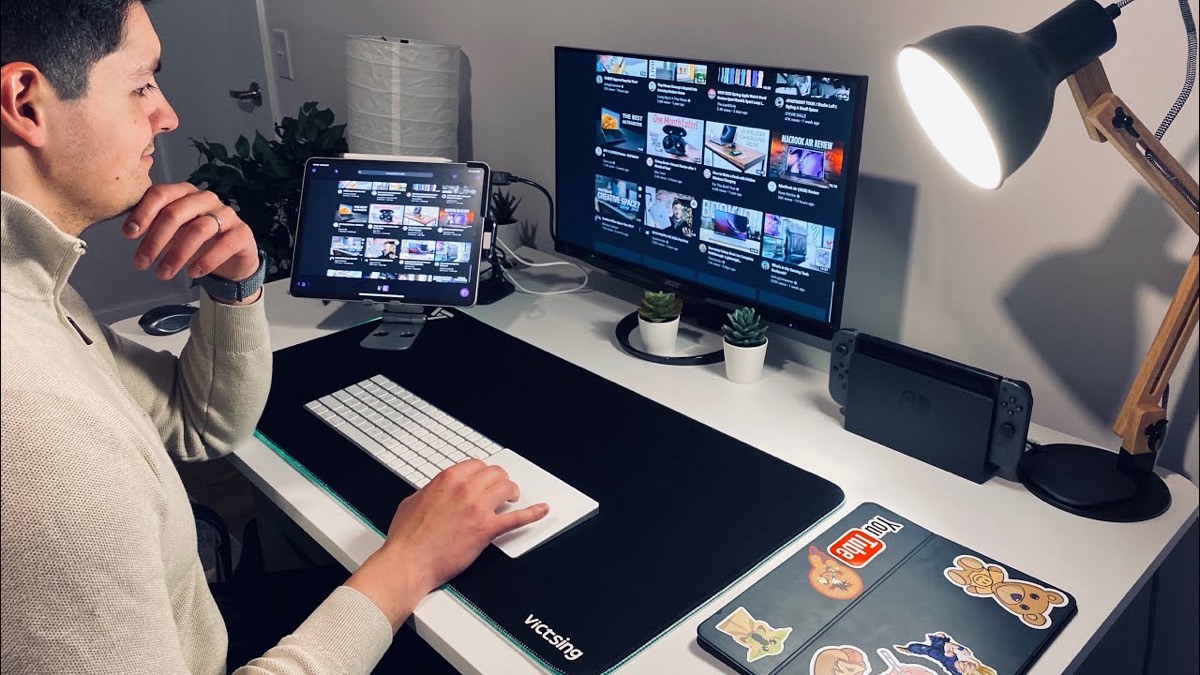 My name is Fernando Silva. By day, I work in New York City as an Account Executive for an HR Software Company. But what I truly love to do is run my tech YouTube channel. I am a huge advocate that the iPad Pro can be your one and only computer even if you are a power user. That is what my channel is all about. I do software update reviews, "day in the life" glimpses as an iPad user, iPad Pro accessory reviews, among other things. My community shares the same type of interests and are just a bunch of loyal iPad users trying to get the most out of their device.
What's so unique about my channel is how I pride myself in doing everything I can to keep my iPad as my only computing device. I like to show people that it is possible to dump your traditional laptop or desktop and just use an iPad to do everything you need.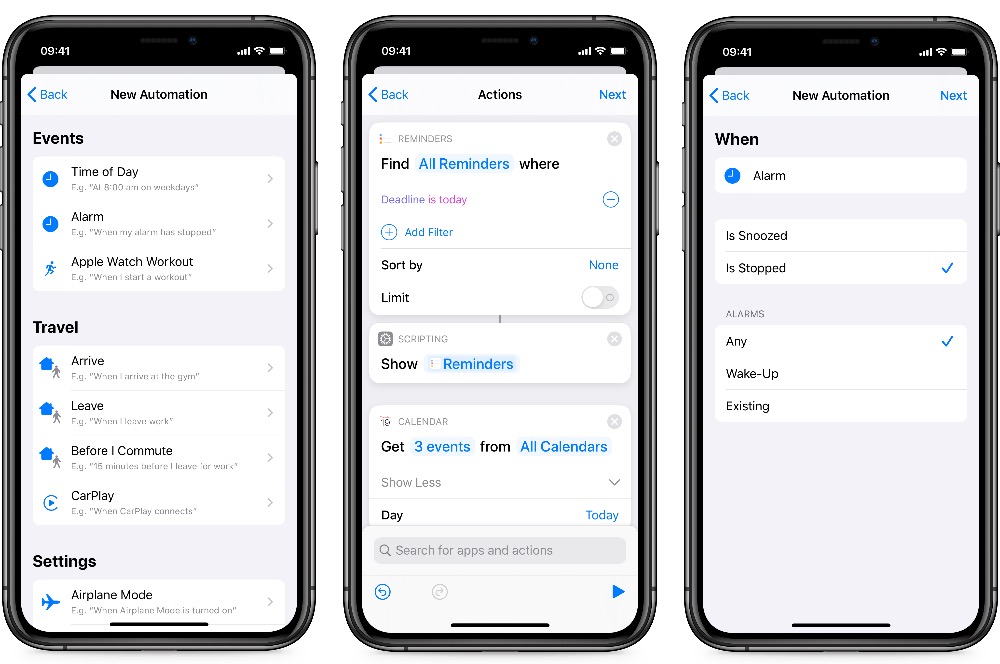 Building up new systems and habits can be really hard work — especially when there are so many other things to do that we enjoy! But a little bit of automation and a few apps can really go a long way to helping you set yourself up for success.
Whether you're a game streamer looking to boost your production quality or someone who wouldn't mind a novel way to up your productivity levels, Elgato's Stream Deck has something to offer. It's a USB 2.0 peripheral (designed for Mac or Windows 10) with a grid of dedicated programmable keys, each of which is also its own tiny LCD color display.