iOS 8 is Awesome
September 17, 2014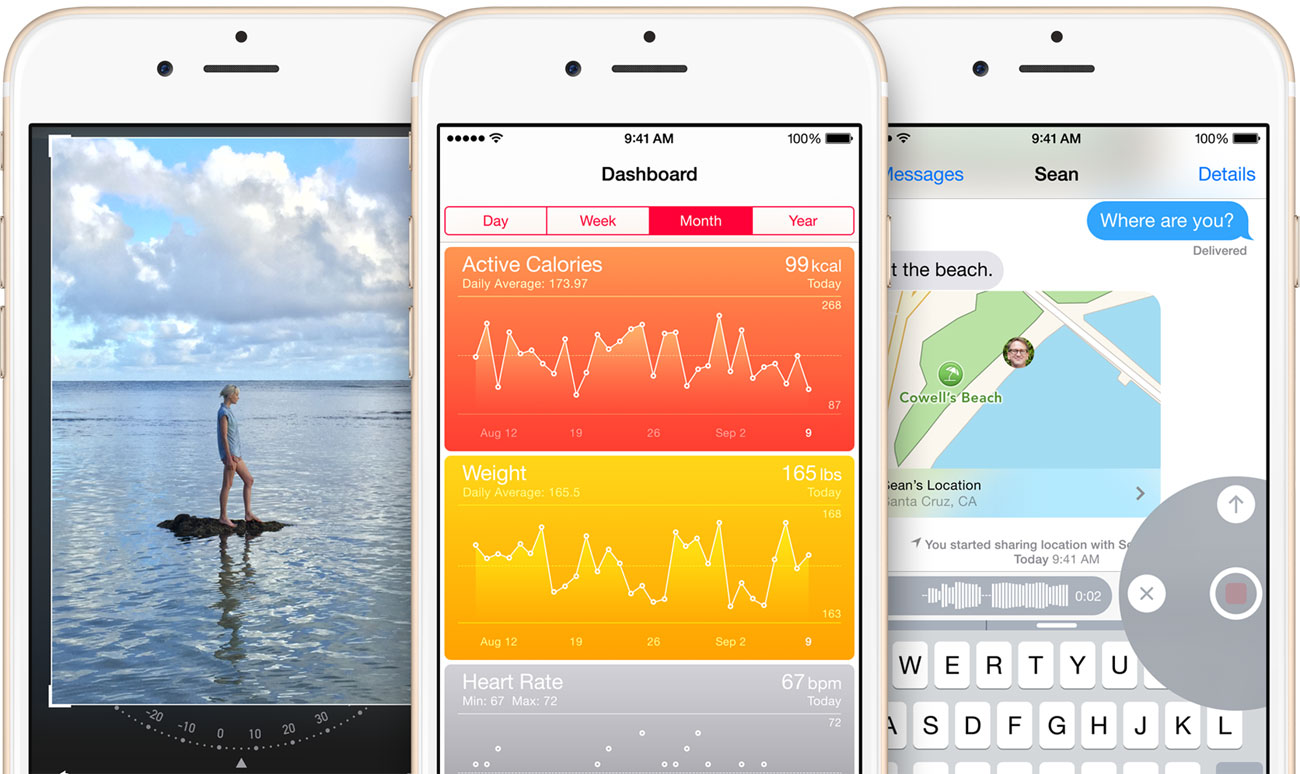 On their website, Apple says, "iOS 8 is the biggest iOS release ever — for developers and everyone else."
With iOS 8 — which is being released today — Apple has re-invented many things about the OS that powers the iPhone and iPad. Limitations which have long shaped the very nature of the OS and what apps can do have been lifted. Apps and their data are far more accessible while still staying just as secure. And though default apps for certain tasks still can't be set, with iOS 8, using third-party apps is faster and easier than ever.
The visual overhaul that came with iOS 7 remains largely untouched, but features like actionable notifications, a more feature-rich Spotlight, and multitasking improvements make iOS feel new again. Tapping on an iMessage as it comes in means a reply can be fired off right there — no matter what app you're currently in. With QuickType, Apple's keyboard is making it faster to enter text, offering "contextually appropriate words" in a new bar above the keyboard.
Oh, and if you don't like Apple's keyboard, you can install third-party ones.
Working between multiple apps at the same time is easier than ever. Extensions and widgets allow developers to break their apps into smaller pieces for use in other ones. This means, for example, that 1Password users can log in with their saved credentials right from within Safari, and OmniFocus users can see their day's tasks — and mark them complete — within Notification Center.
iCloud Drive will make dealing with files fast and easy across multiple devices once Yosemite ships. And later this fall, when Apple's new Photos.app enters beta, viewing and organizing digital photos should be a lot less painful than it is now.
In many ways, today is the start of a new era. This new, modern iOS is powerful, flexible, and customizable. There are many, many great app updates shipping this week, and we are covering our favorites in a big round-up post, but the work of sorting through this new generation of mobile apps is just beginning.
Color us excited.
---
p.s. You can find our running list of the most notable updates to the best iOS apps right here. It's a "living" post — we'll be updating throughout the day and afterwards as new apps go live in the App Store.