iOS 11: How to use drag and drop
September 20, 2017
Drag and Drop has finally made its way to the iOS lineup with iOS 11. While there is no "master" list of items you can drag and drop (developer support is needed for third-party apps), here is a starting point:
Text
Text works like you'd expect. You can drag a block of text from one app to another. Let's say you have some notes in your note taking app, but you want to send it to Byword to begin a longer article. You can highlight the text and simply drag it over.
Web Addresses
Like text, URLs are merely about grabbing and dropping it elsewhere. I've used this to share web addresses in emails, notes, and Messages. You can also share Apple Maps URLs as well.
Files App
The Files app is one of my favorite parts of iOS 11, and you can drag and drop inside the app to help organize your documents.
URLs To Safari
If you have web addresses stored inside Notes for quick reference later, you can also drag it back to Safari to open.
Images
In past versions of iOS, the camera roll was the only way to move images off the web and into apps. With Drag and Drop, you can bypass that completely. You can tap and hold an image in Safari, bring up the Files app, and drop it into a folder. You can follow these same steps to drop images into notes as well.
As I mentioned before, Drag and Drop requires iOS 11 updates for third-party apps. This feature could end up being one of the most used for iOS power users. I can't wait to see how developers implement it!
---
We have more helpful tips right here.
Wait. There's a Bonus….
Custom Productivity Templates
We have a set of custom productivity templates that work well with the iPad app, GoodNotes. And if you want to try them out, we've put together a free guide that can help you.
We'll show you…
How to create and save custom page templates in GoodNotes.
How to use those page templates to transform GoodNotes into your own productivity notebook (or any other type of notebook replacement).
Plus, we also have included a couple of our custom productivity templates for you to get started with. These templates are right out of our popular productivity course.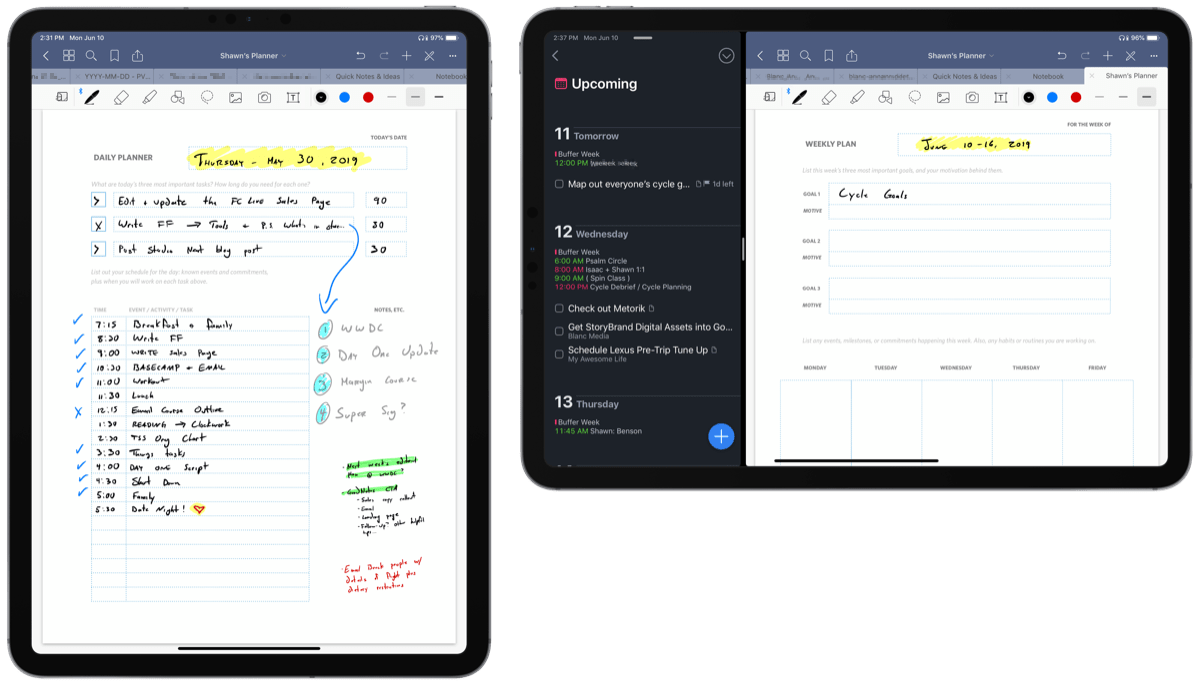 The custom templates and the guide are available for FREE to our email subscriber community. And you can get it right now. By joining the Sweet Setup community you'll also get access to our other guides, early previews to big new reviews and workflow articles we are working on, weekly roundups of our best content, and more.