Introducing: Focus Course Academy (Fall 2021 Cohort)
September 2, 2021
I wasted years of my life doing things wrong.
My schedule was a mess — I was constantly busy and overwhelmed.
My task list was longer than my arm.
New ideas and opportunities quickly turned into burdens because I had too much going on already…
And, worst of all, I felt guilty — guilty! — when spending time with the people I loved most doing the things that I loved most.
That's not right.
It took me years to fix my broken workflows and to detox from my unhealthy mindsets.
And the end result is what I was chasing after in the first place:
Clarity about what matters most.
The ability to give it my attention, guilt free.
In other words: Focus.
. . . . .
If you ever find yourself trapped doing busywork, or regularly putting things off, reacting to the urgent needs of the moment, or feeling burnt out … then it means there is a problem somewhere with your values and how you approach your goals, your tasks, or your time. (Maybe it's all of the above.)
Better apps and workflows certainly can go a long way in helping you stay more productive. But we also believe that you need an underlying foundation of focus and values.
Busywork, procrastination, and burnout are all symptoms of a broken system
Don't be like me and spend years of your life doing productivity-whack-a-mole while you try to get this stuff figured out.
Introducing: Focus Course Academy
I have condensed and cultivated everything I know about focus, time management, productivity, and work-life balance into this new, 4-week cohort: Focus Course Academy.
Since 2016 we have served thousands of students through the self-paced version of the Focus Course and our live, in-person workshops. And now we are offering it as a 4-week online program that starts later this month.
Focus Course Academy is a live-online, instructor-led cohort for leaders and creators who want to be more successful in their personal and professional life.
After this 4-week program, you will have the clarity and the strategy you need for living a focused life.
These are the workflows, mindsets, and systems that will serve both your personal and your professional life.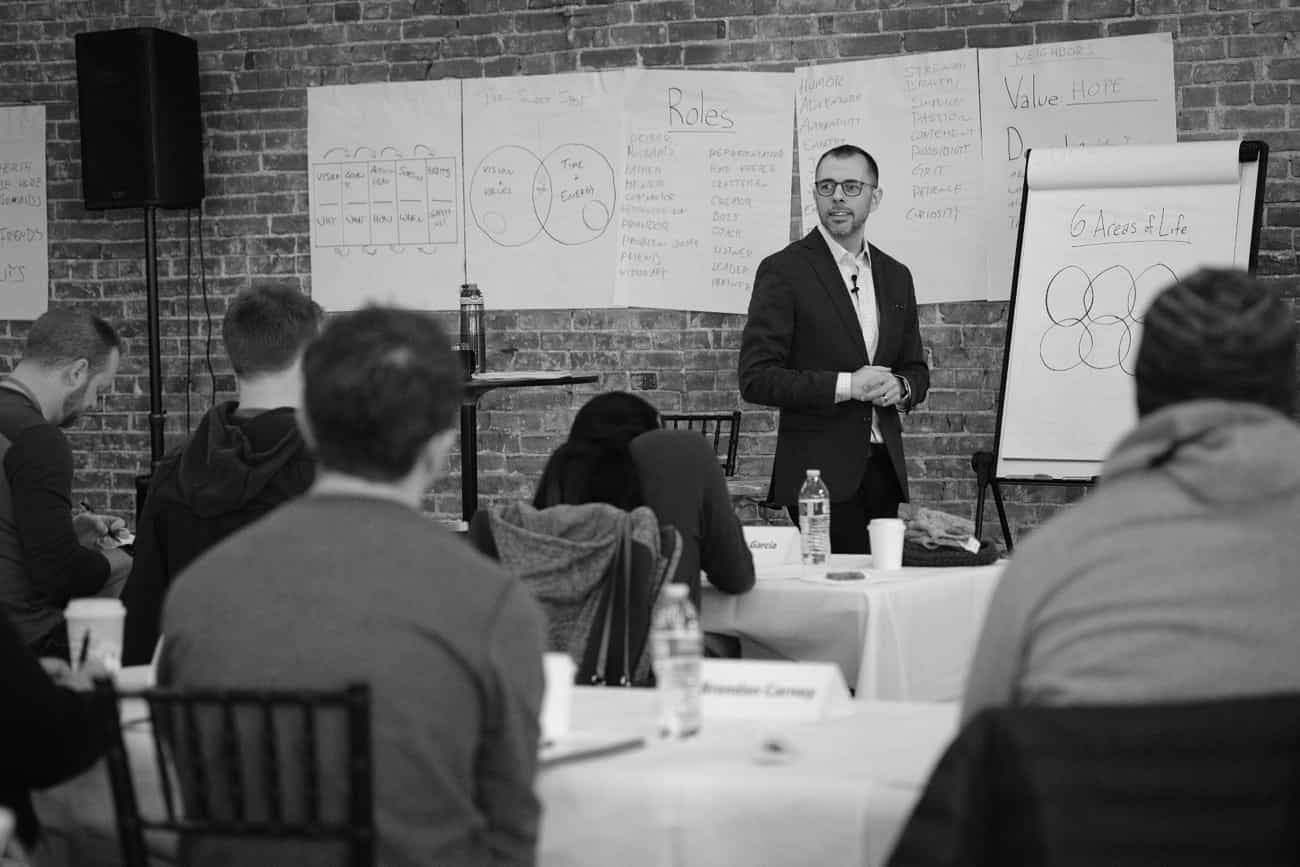 Enroll Now for the Fall Online Cohort
Enrollment for the first-ever Academy just opened up. And I would LOVE for you fine folks to join us for the online program.
You can get all the details and sign up here.
---
By the way, I still don't do everything perfectly. My schedule and to-do list is always a moving target. The aim is not about "doing things 100% perfect 100% of the time". That's impossible.
The key is this: you want to have an easy way to stay mostly on track for most of the time, with the ability to get back on track whenever you need to.
And that, my friends, is exactly what awaits you inside Focus Course Academy.
Enrollment is open right now, and The Cohort will begin September 15. If you want to join us, the you can get all the details and sign up here.