How to Use the Included Screen Capture Tools in macOS Mojave
December 27, 2018
Did you know that there's native screen recording built into your Mac? If your machine is running Mojave, then you can take advantage of this really easily. It's handy for showing someone exactly what you're doing, and if a picture is worth a thousand words then videos must be worth millions!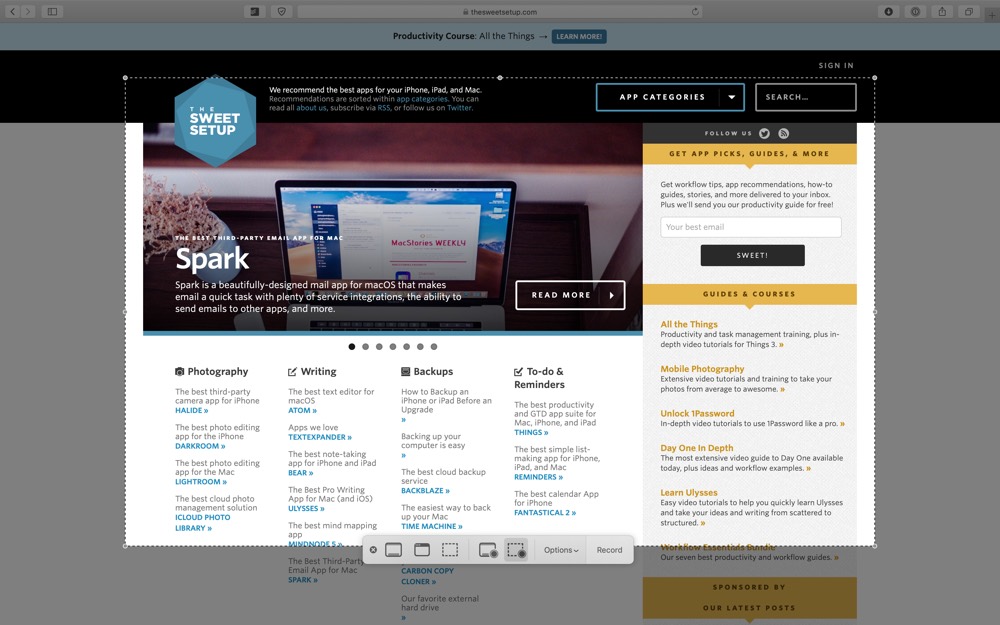 To being, press Cmd+Shift+5. This presents you with the screen recording view and options — both for capturing screen shots as well as screen recordings. From left to right we have:
Capture Entire Screen
Capture Selected Window
Capture Selected Portion
Record Entire Screen
Record Portion

These options are available in the Touch Bar too.


In the options menu, you can select where to save the image or video, as well as which microphone to use, if there should be a count down, and even show mouse clicks.
After you've selected your options and chosen the window or screen portion to capture, you're ready to go! Just hit capture, or record for video, and you're in business.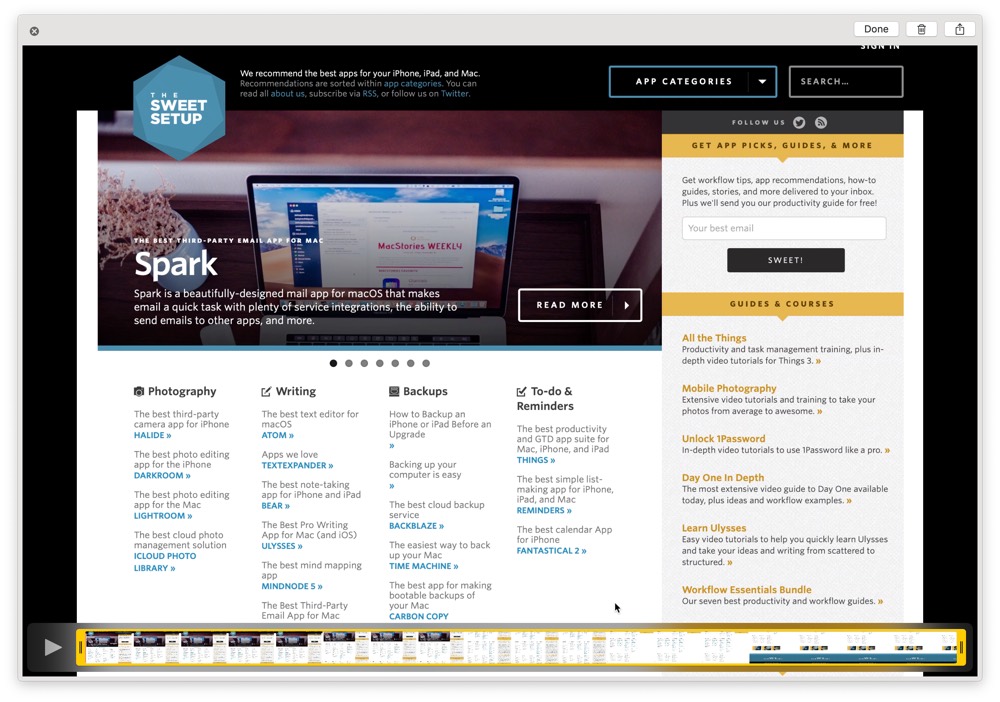 After the capture is complete, you're presented with a thumbnail in the bottom right corner of your screen. For images, you can click it to use the mark-up tools, and with video you can do basic editing such as trimming the beginning and end of the video. In both cases, you can access the share sheet or delete the file if you like. You can also drag and drop this thumbnail to supported apps. Once the thumbnail slides off of the screen, the image will be saved in your specified location.
---
We have more helpful tips right here.
---
The 5 Best Productivity Apps (Sweet Setup Favorites)
Download: We spend an inordinate amount of time sorting through hundreds of apps to find the very best. This list of must-have productivity apps includes app links, quick-start info, and pro-tip workflow recommendations for each app.