How to Use Shortcuts to Easily Add Photos to a Specific Album
November 29, 2018
It's getting into the holiday season, and one great feature Photos offers is shared albums. However, from time to time you want to add a batch of photos to a shared album. Unfortunately, this can involve a lot of tapping which is less than ideal. Shortcuts can help you easily share those photos with your family and friends!
Let's start with the simplest one: photos from today.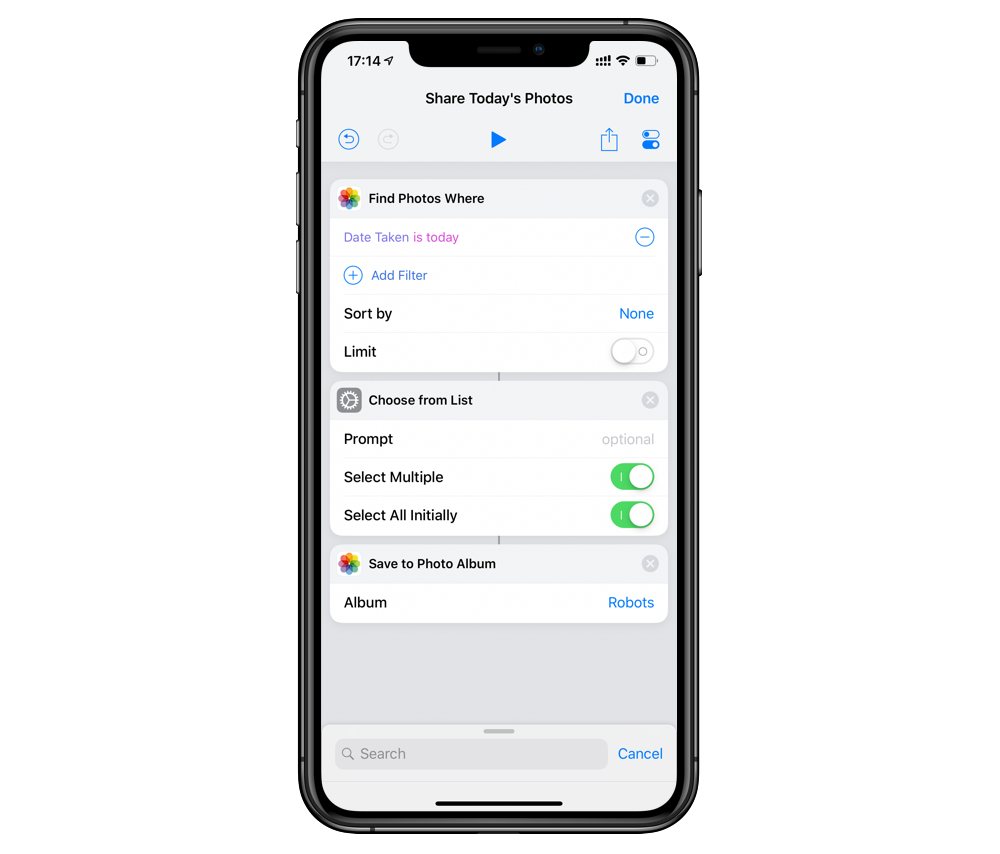 This is very simple because it finds photos that were taken today and automatically selects all the photos for you so you deselect the ones you don't want. Once you confirm the selection, it will be added to the album for you. This is ideal for grabbing photos at the end of the day – just deselect the ones you don't want to share, and off you go!
Download Share Today's Photos here.
The slightly more complicated version of this allows you to choose photos from various time periods – today, the last three, five, or seven days, or you can chose your own custom time period.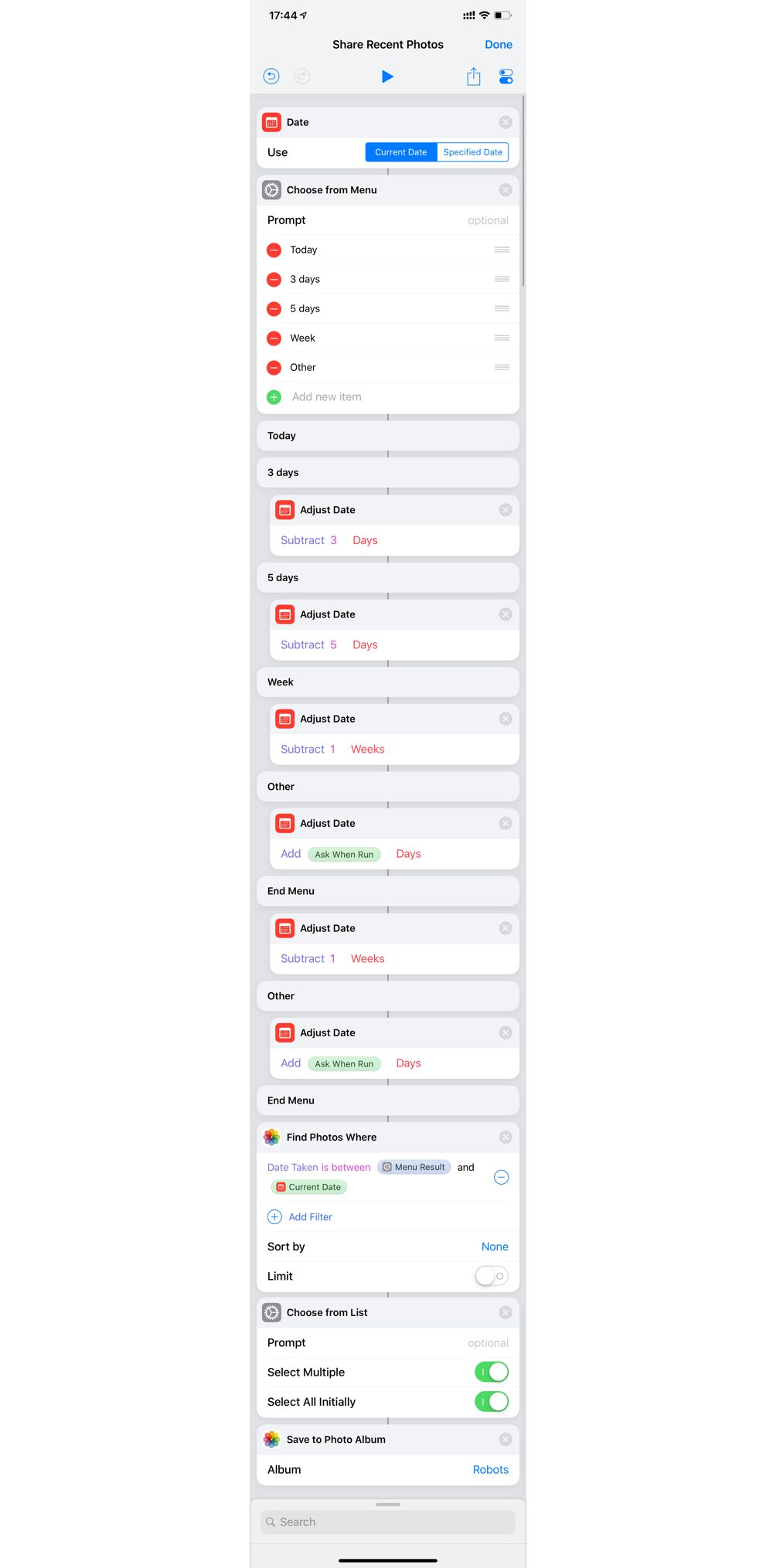 The key difference with this Shortcut is we need today's date and to adjust the time period based on the menu item chosen. Because today's date comes before the menu, we can adjust that date as needed. If you choose Other, can choose how many days you want to go back before the next step happens. Shortcuts grabs the photos that were taken in specified time period, and the rest works exactly as the previous shortcut did.
Download Share Recent Photos here.
Have a great time this year sharing photos with your family!
---
We have more helpful tips right here.
---
The 5 Best Productivity Apps (Sweet Setup Favorites)
Download: We spend an inordinate amount of time sorting through hundreds of apps to find the very best. This list of must-have productivity apps includes app links, quick-start info, and pro-tip workflow recommendations for each app.