How to Use Custom Rules in Airmail for macOS
February 14, 2019
Airmail on macOS has the ability to create and run custom rules automatically to help you process your email. The beauty of these mail rules is that they just happen when your Mac is running.
To open the Rules setup go to Window → Rules. From here, you can add and manage existing rules. You can set rules for incoming and outgoing mail, but let's look at the incoming to start with.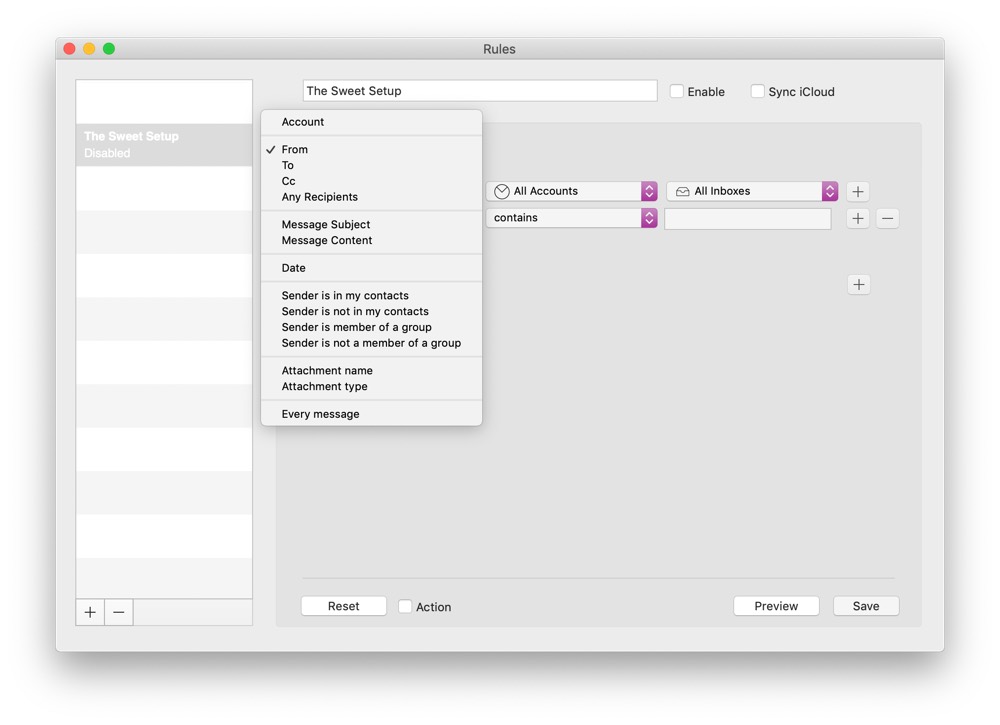 You can specify that you would like these rules to happen when an email arrives in any specified folder of one, several, or all of your email accounts. You can filter emails based on the sender, recipients, subject, content, attachments, and further useful options like whether or not the sender is in your contacts list or not.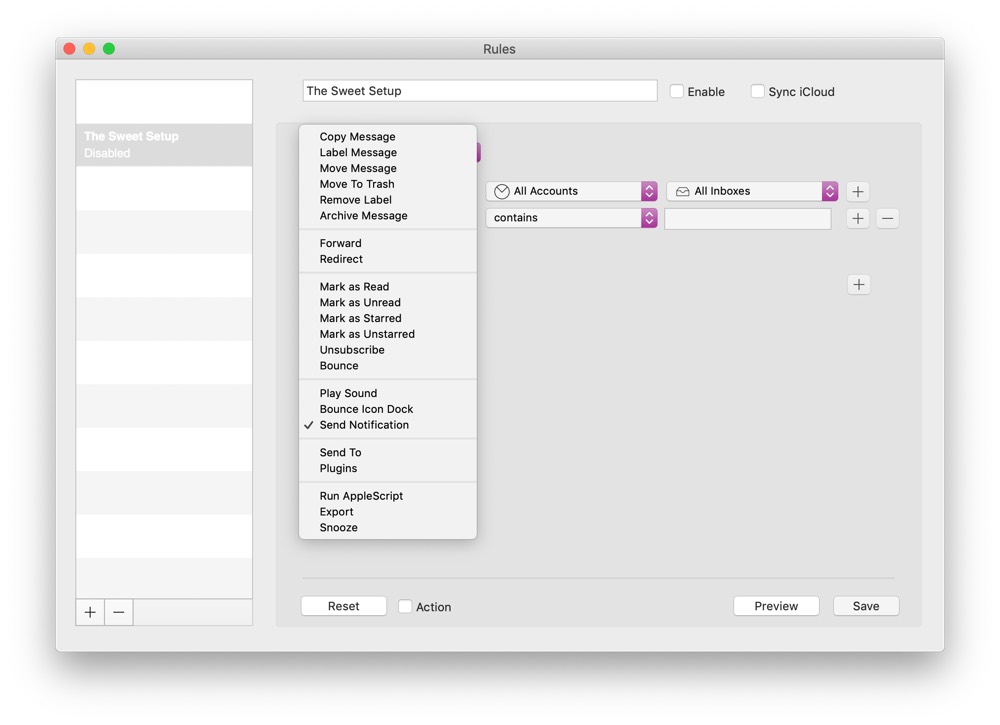 Once you have created a filter to catch the right messages, you can choose what you want to do with them. Airmail allows you to do everything from applying labels and archiving emails to sending things to built in extensions like sharing to OmniFocus. You can even run custom AppleScripts or move the messages to another account if you want.
One useful way to use rules is to turn off your main Airmail notifications under each account and use the rules to send you a notification only if the sender is in your contacts list. This way, you still get notified about email from people who are really important, but things like newsletters don't disrupt your concentration!
---
We have more helpful tips right here.
---
The 5 Best Productivity Apps (Sweet Setup Favorites)
Download: We spend an inordinate amount of time sorting through hundreds of apps to find the very best. This list of must-have productivity apps includes app links, quick-start info, and pro-tip workflow recommendations for each app.