How to Update Your 1Password Entries in Keychain on iOS
April 1, 2020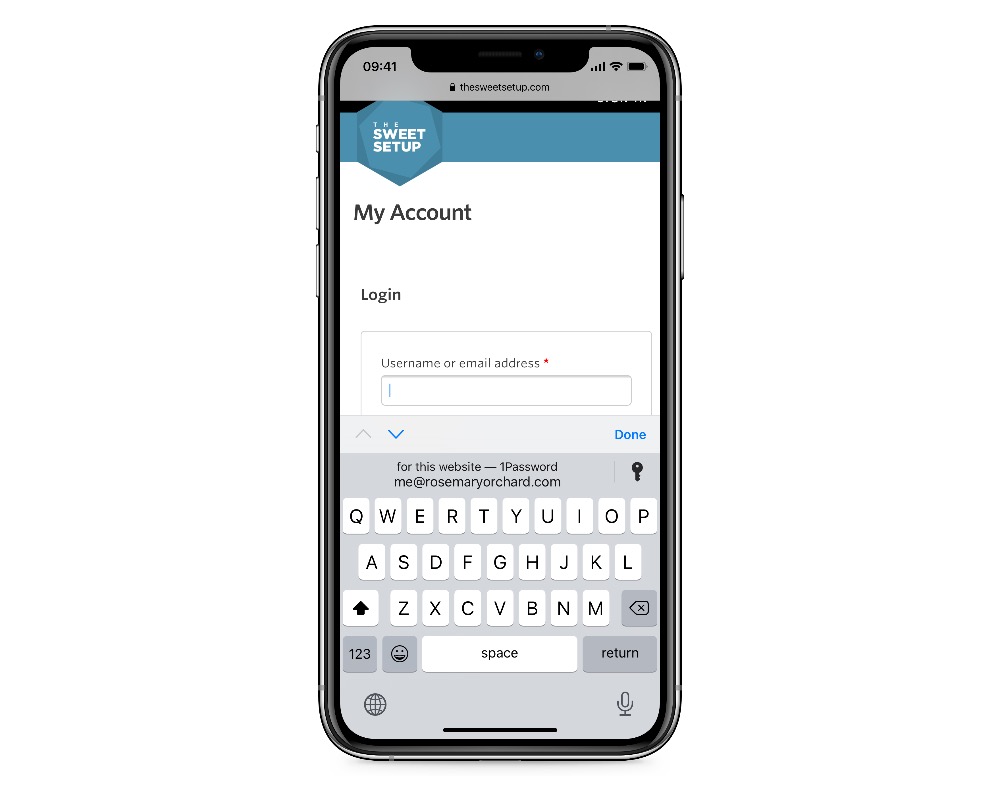 If, like me, you've taken some time over the last week or two to update some of your usernames and passwords in 1Password, you might have noticed that the suggestions on iOS are showing the wrong username or email address. But when you go to fill it, the information is correct. So, what gives?
The answer is simple, the cache in iOS and iPadOS is stale, the data being filled in is right, but the data shown to us, to help us choose which login we want to select, is not quite up to scratch.
Fortunately for us, there's an easy way to fix this!
First, open Settings and then select Passwords & Accounts. Here you can open Autofill Passwords.
Tap 1Password. This removes the checkmark, but then when you tap it again, it will open 1Password. Here you can both enable the copying of two-factor authentication keys to your clipboard if they exist for the login, and you can also see at the top that it is updating your passwords!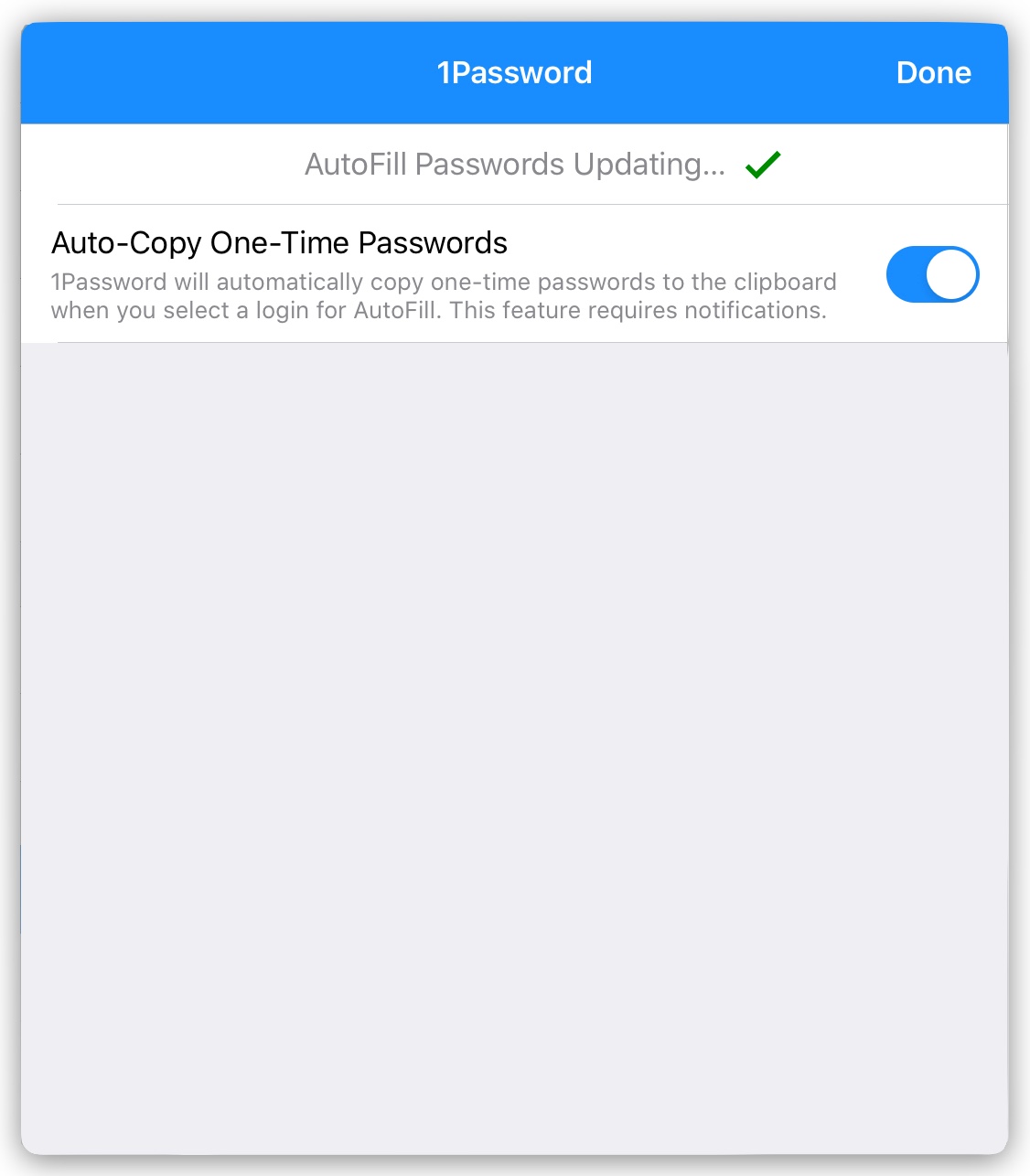 If you've not done this for a while and have made a lot of changes, then it may take a minute or two to update all your passwords. Once it's done, you'll see the right usernames for all of your entries!
---
We have more helpful tips right here.
---
Work From Home….
30% Off The WFH Course Bundle
Get our task and time management mini-course (All the Things (Analog)), plus with our Day One in Depth screencast course. This "WFH Bundle" is 30% off right now.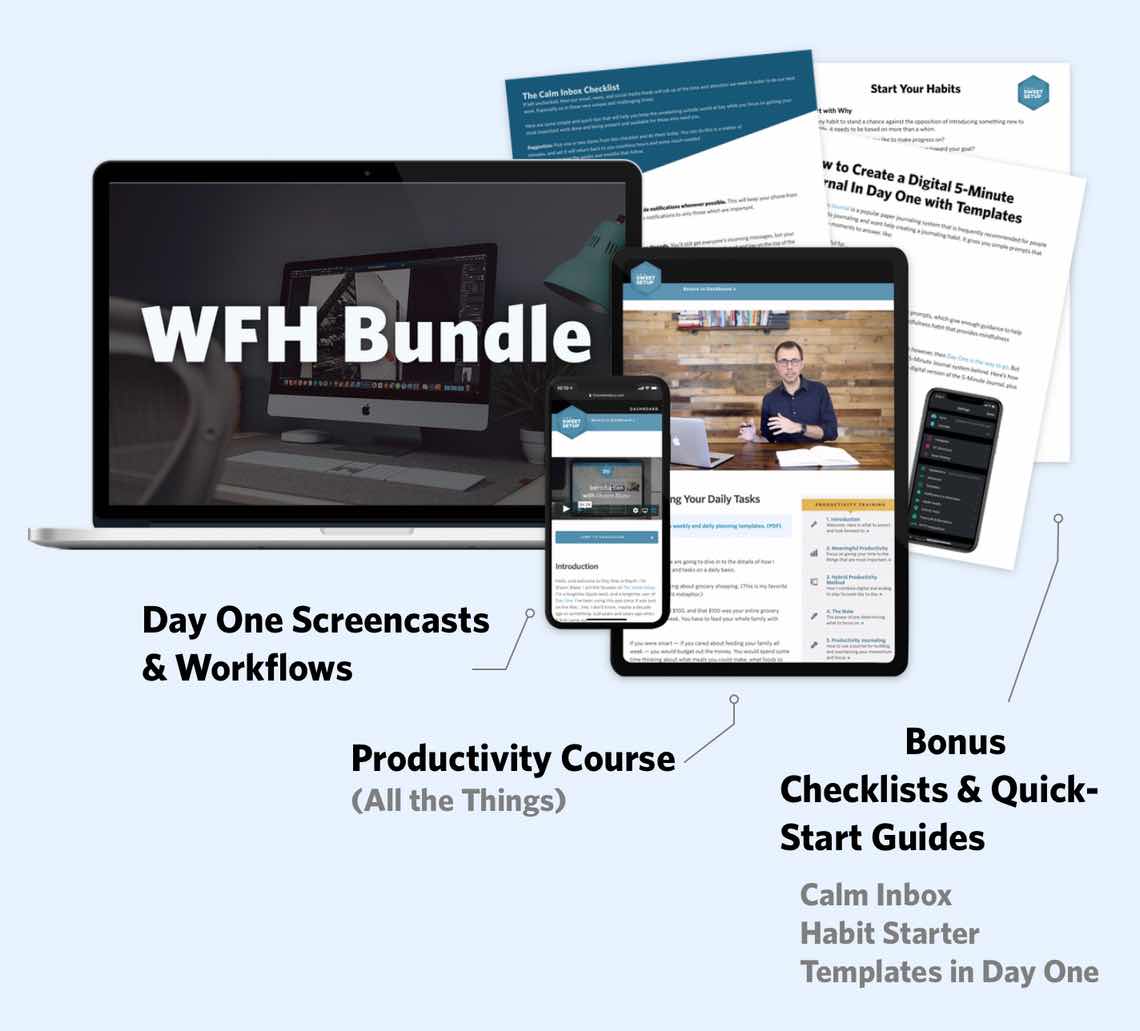 We'll show you…
How to schedule your day for maximum productivity in the least amount of time. This is especially helpful if you and your significant other are juggling responsibilities of kids and home life while also trying to do work.
Weekly planning and reviewing. A great way to get ahead of your upcoming week so you can be prepared and have a priority of what needs to be done.
Custom Productivity Templates: These are a few of the main PDF templates that you can print out or use on your iPad in order to follow along.
How to use Day One, the best journaling app out there: which can help with reducing stress and anxiety, celebrating your wins each day, and keeping a log of what is happening in life right now.
Bundle Bonus: The WFH Bundle also includes three bonuses: The Calm Inbox Checklist, the Habit Tracking Quick-Start Guide, and Using Day One templates for the 5-Minute Journal.
Normal Price: $68
WFH Bundle Price: $47 (You save $21)