How to Set Up and Use Hot Corners on macOS
April 11, 2019
A great feature of macOS that we don't discuss often is Hot Corners — the ability to swipe your mouse into a corner and have something happen. For example, your screensaver starts, notification center appears, launchpad shows you a list of apps, etc. This setting is no longer enabled by default, so many people are missing out on this great feature!
To get started, open System Preferences and open the Desktop and Screensaver panel. Switch to the Screensaver tab, and click Hot Corners in the bottom right corner.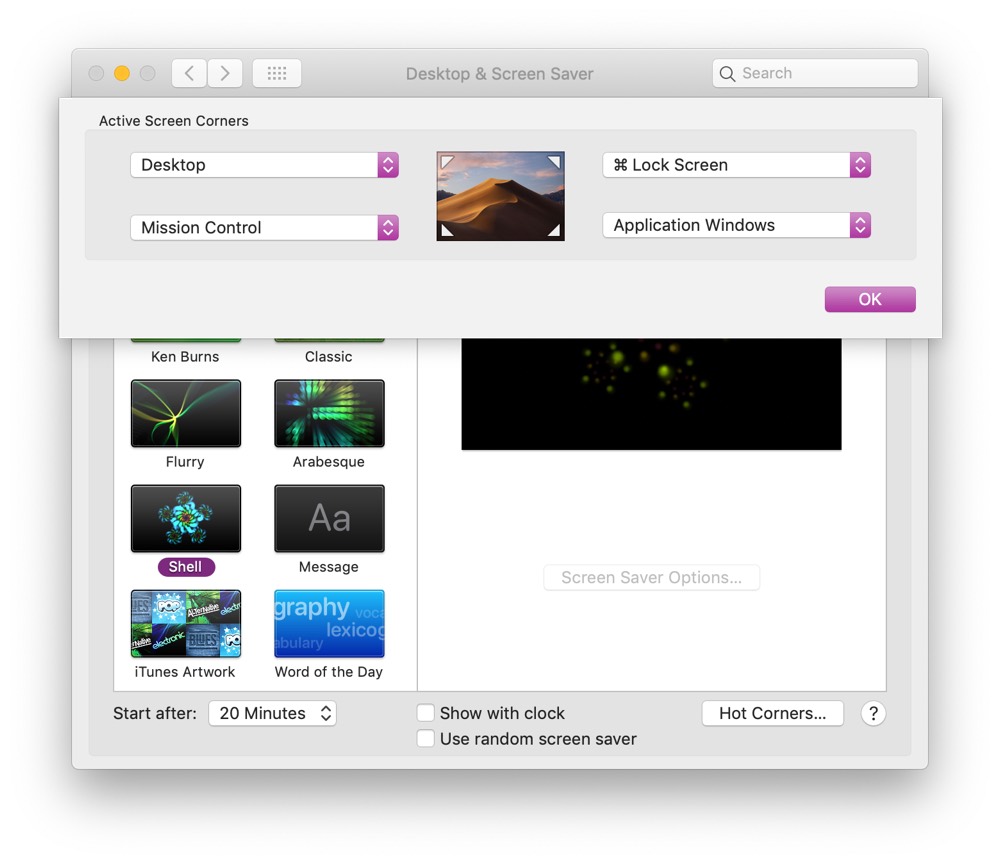 Now you can choose which corner activates which feature. Here are the available options:
Start the screensaver
Disable the screensaver (so it doesn't start)
Open Mission control, which lets you preview all the open windows at once
Show all the windows of the current application
Show the desktop
Open the Dashboard
Open Notification Center
Open Launchpad
Put the display to sleep
Lock your screen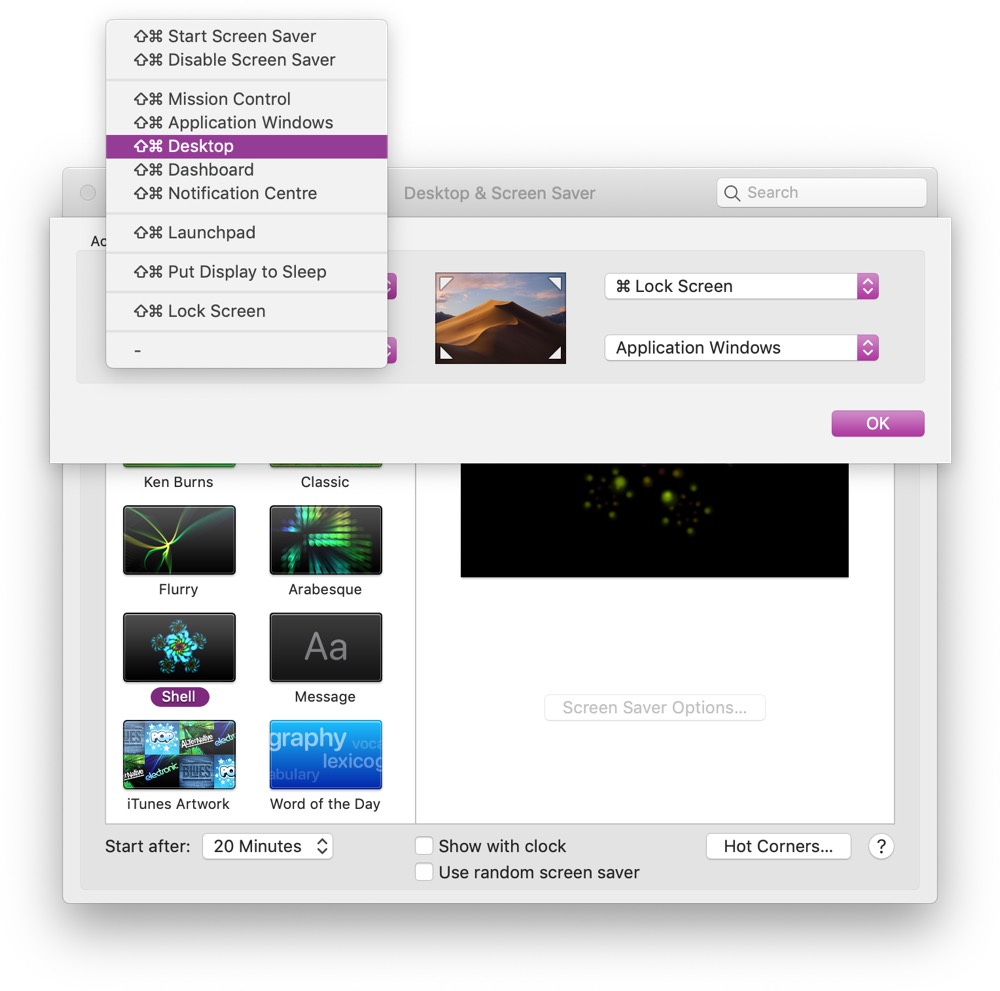 What is more, you can add a modifier key (Command, option/alt, shift, or control) to a Hot Corner, which will only activate if you hold that key while swiping your cursor into the corner. This makes it hard to activate Hot Corners by accident, so it's ideal for something like locking your screen. You can also use multiple modifier keys at once if you like. Unfortunately, you can't set multiple commands per corner with different modifier keys.
Have fun setting up your Hot Corners on macOS!
---
We have more helpful tips right here.
---
The 5 Best Productivity Apps (Sweet Setup Favorites)
Download: We spend an inordinate amount of time sorting through hundreds of apps to find the very best. This list of must-have productivity apps includes app links, quick-start info, and pro-tip workflow recommendations for each app.