How to quickly share Reddit items from Narwhal
March 31, 2016
Narwhal was recently chosen as the best Reddit app for iOS since it's easy to use and makes the Reddit experience better. A large part of Reddit is being able to share posts with friends. Narwhal has a great way to share items quickly in the main feed. You can do this by tapping and holding (not 3D touch) an item to bring up quick options to share the Reddit post or the external link (if there is one) instead of opening the thread, hitting the ellipsis button, and ​then​ sharing.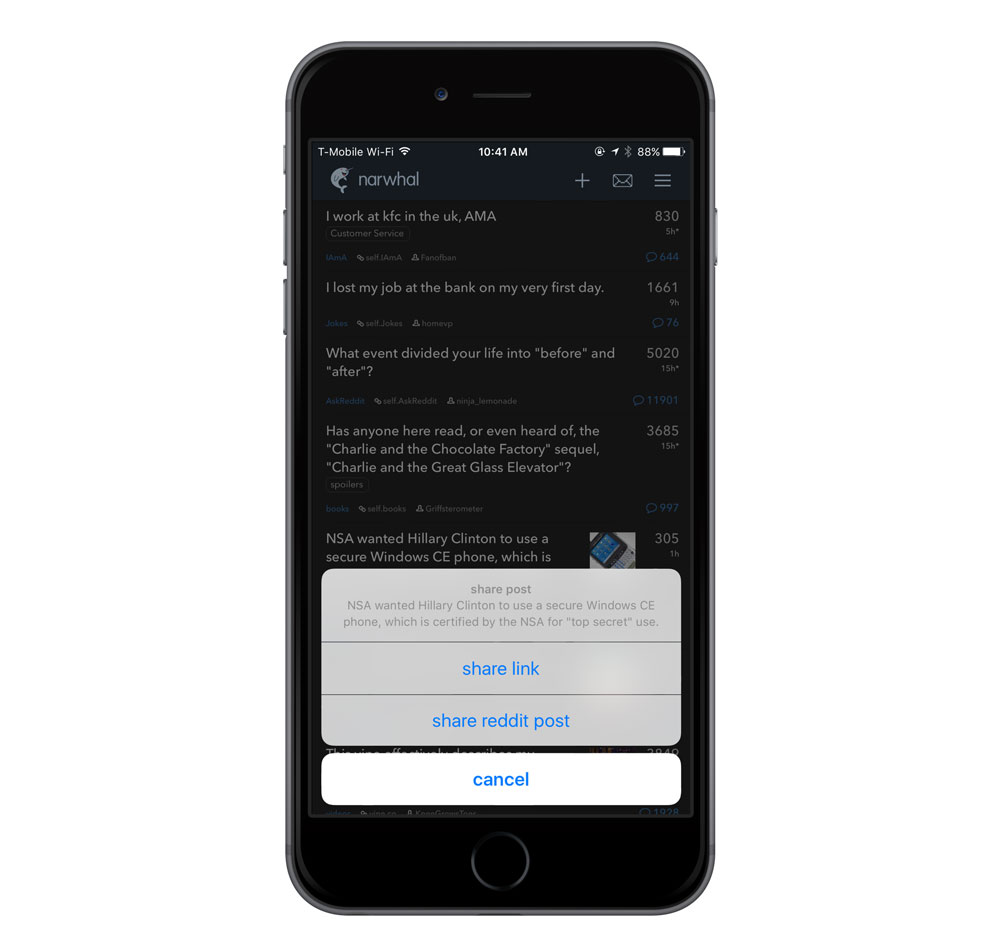 Narwhal is free with a $2.99 in-app purchase for a pro upgrade. We highly recommend you check it out.
---
We have more helpful tips right here.