How to Pick Up Playback From Your HomePod or See What's Playing
December 18, 2019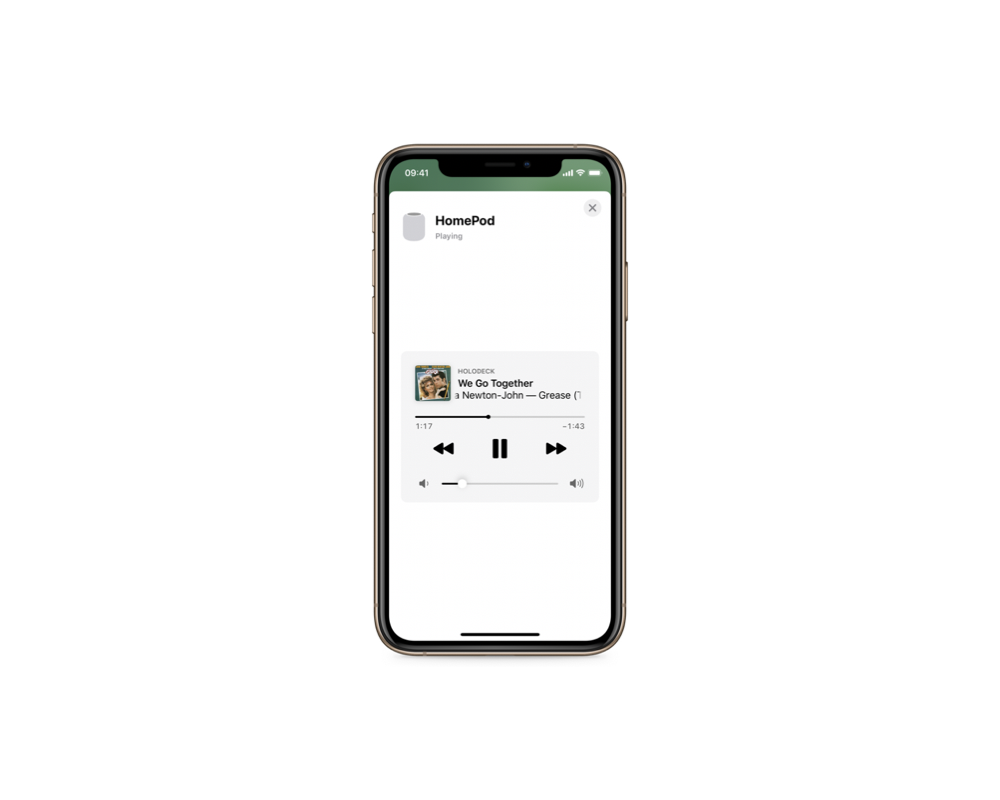 I often just tap my HomePod to start music playback, or tell it to play some music, which frequently leads to me wondering, "what song is actually playing right now?"
For a long time I left this mystery unsolved, but this weekend I was trying to figure out which version of the Grease soundtrack was playing and, aside from asking Siri, I couldn't think of a way. I may be into gadgets but I'm frequently entirely too lazy to talk to them, and this was a problem that had to have a solution, right?
It turns out there's a few solutions to these problems — aside from using something like Shazam on the device closest to you! My preferred method is to open the Home app, and then in the Rooms section find your HomePod and touch and hold the icon until the music screen pops up. This shows you what song is playing and also lets you control your HomePod. You can then tap on the album artwork (or the HomePod placeholder for songs without album art) to open the Music app. This seamlessly takes over control of the music playing without any pauses or jumps.
You can also hand playback back to your HomePod, though I do feel a little like an extra in Charms class at Hogwarts when doing this. You just bring the device playing music to your HomePod and then it pops up a notification to say it's transferring playback!
---
We have more helpful tips right here.
---
Wait. There's a Bonus….
Custom Productivity Templates
We have a set of custom productivity templates that work well with the iPad app, GoodNotes. And if you want to try them out, we've put together a free guide that can help you.
We'll show you…
How to create and save custom page templates in GoodNotes.
How to use those page templates to transform GoodNotes into your own productivity notebook (or any other type of notebook replacement).
Plus, we also have included a couple of our custom productivity templates for you to get started with. These templates are right out of our popular productivity course.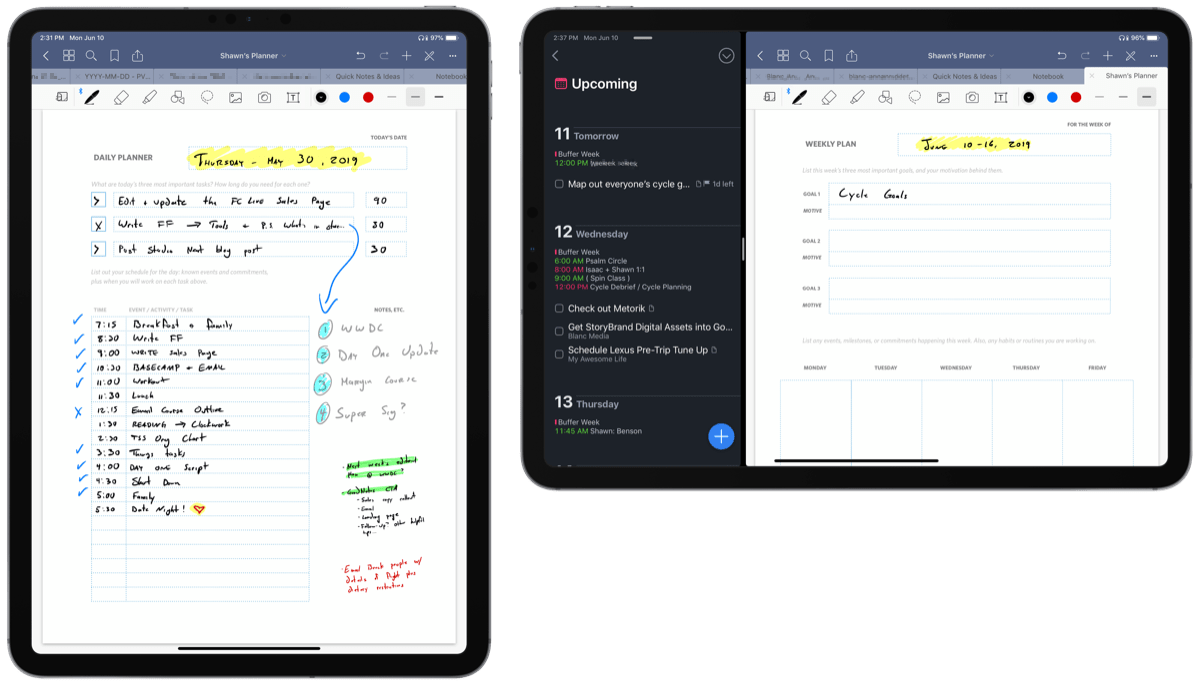 The custom templates and the guide are available for FREE to our email subscriber community. And you can get it right now. By joining the Sweet Setup community you'll also get access to our other guides, early previews to big new reviews and workflow articles we are working on, weekly roundups of our best content, and more.