How to Fine-tune Do Not Disturb on Your Mac
July 11, 2019
Do Not Disturb is a feature most of us are familiar with, but many of us aren't using to its full advantage.
First of all, there is a Notifications pane in System Preferences, and this lets you set a time when Do Not Disturb will automatically turn on and off, as well as control other settings.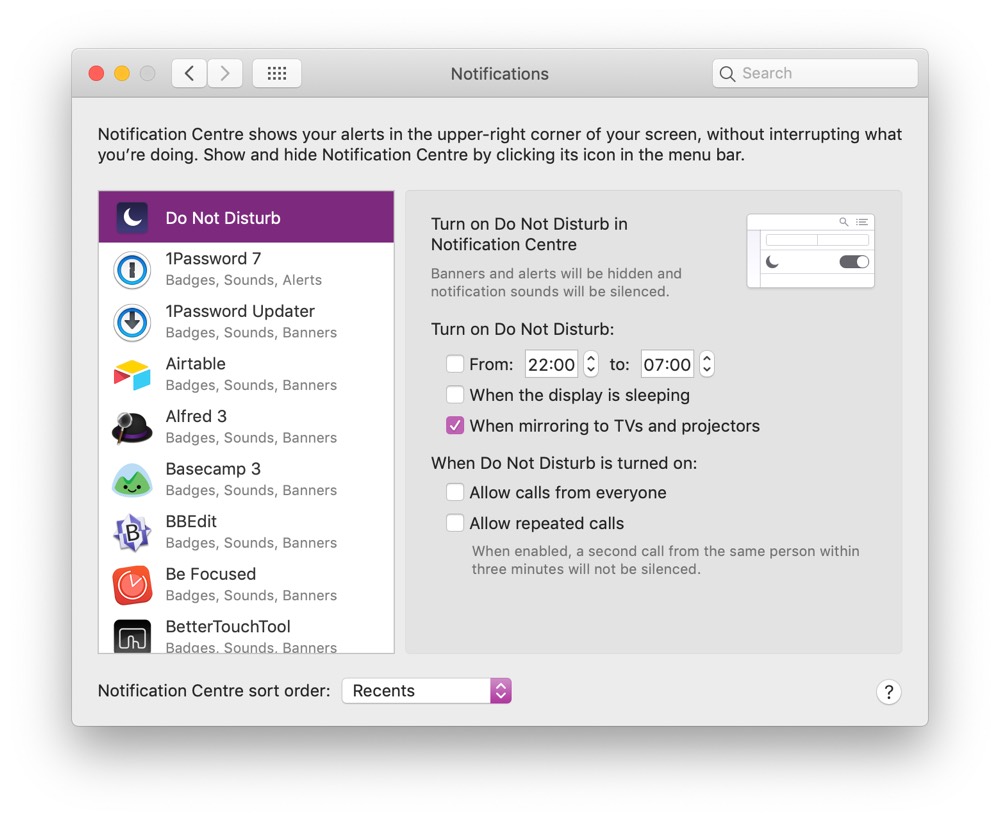 If you have an iMac or a MacBook that is plugged in and connected to an external display, you may have heard notifications come in, and seen your screen light up. You can turn this off by enabling Do Not Disturb when your display is sleeping.
As well as this, you can enable Do Not Disturb when mirroring to TVs and projectors, which is ideal for anyone who presents anything. Once you turn mirroring off, Do Not Disturb is also disabled.
You can also control whether normal calls or repeated calls are allowed through, which is if someone tries to call you twice within three minutes.
You can also enable or disable Do Not Disturb in the Notification Center and Today pane. When Do Not Disturb is enabled, the Notification Center icon in the menu bar will be grayed out.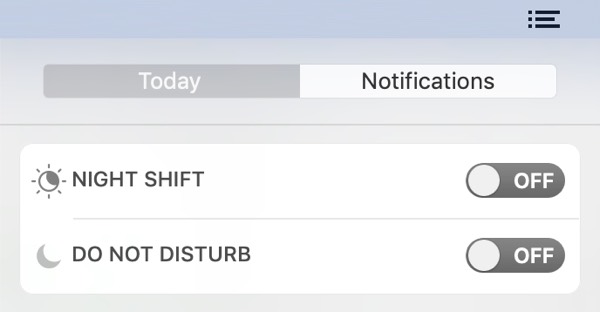 A bonus tip: You can hold Alt and click the Notification Center icon in the menu bar to turn Do Not Disturb on and off without opening Notification Center or the Today pane.
---
We have more helpful tips right here.
---
Our Must-Have, Most Used Productivity Apps
We spend an inordinate amount of time sorting through hundreds of apps to find the very best. We put together a short list of our must-have, most-used apps for increasing productivity.