How to Customize the Services You Can Use in Airmail for Mac
February 21, 2019
Airmail for macOS has direct integration with many services like Dropbox, Calendar, and Reminders that can tie in to your email workflows. But, you need to configure these integrations before you can use them to your heart's content.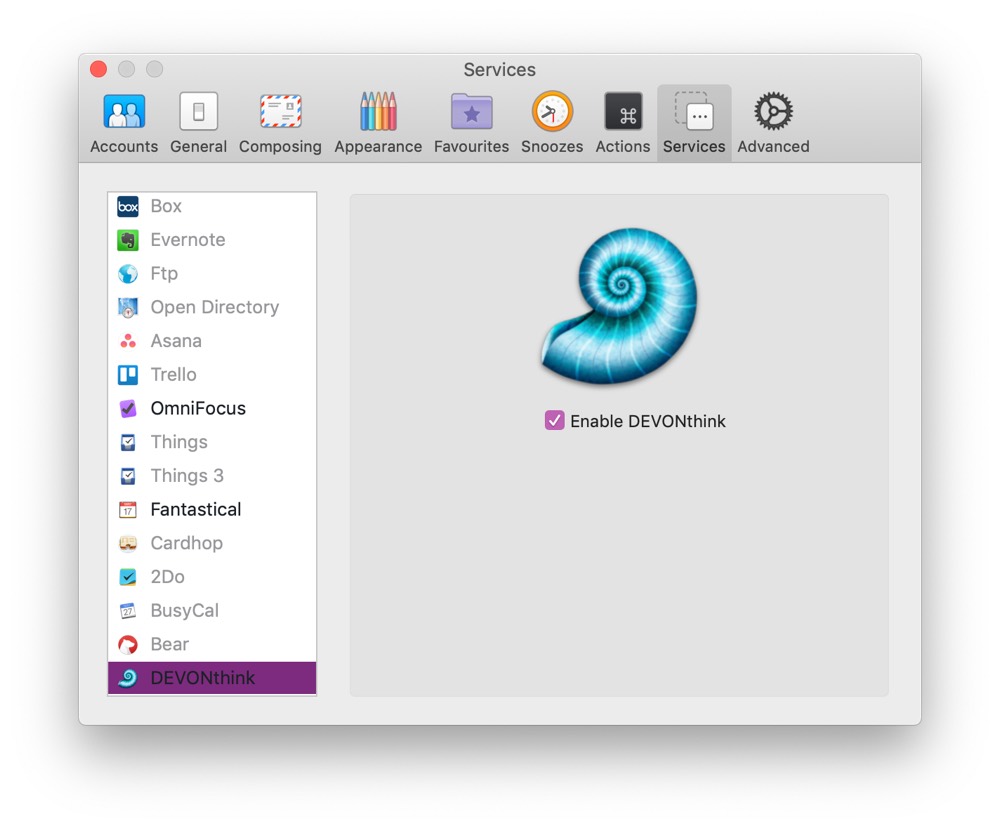 In Airmail → Preferences, select the Services tab. From here you can go through the services and enable the ones you wish to use. There are two kinds of connections — local and those that use web authentication. DevonThink is an example of a local connection — you just tick the box in its preferences to enable integration and you're done. Dropbox uses web-based authentication, which is especially useful if you want to use a different account compared to the one syncing on the Mac in question. It pops open a browser page and lets you confirm that you would like to connect your account.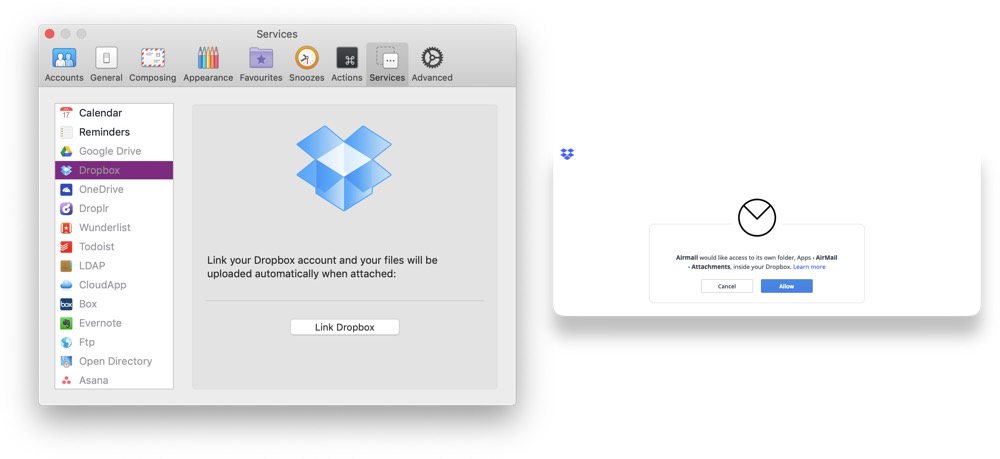 Once the services are enabled, you can access them through the Send To option available in the right-click menu, and from the menu in each individual message. This allows you to process one or even multiple emails at the same time.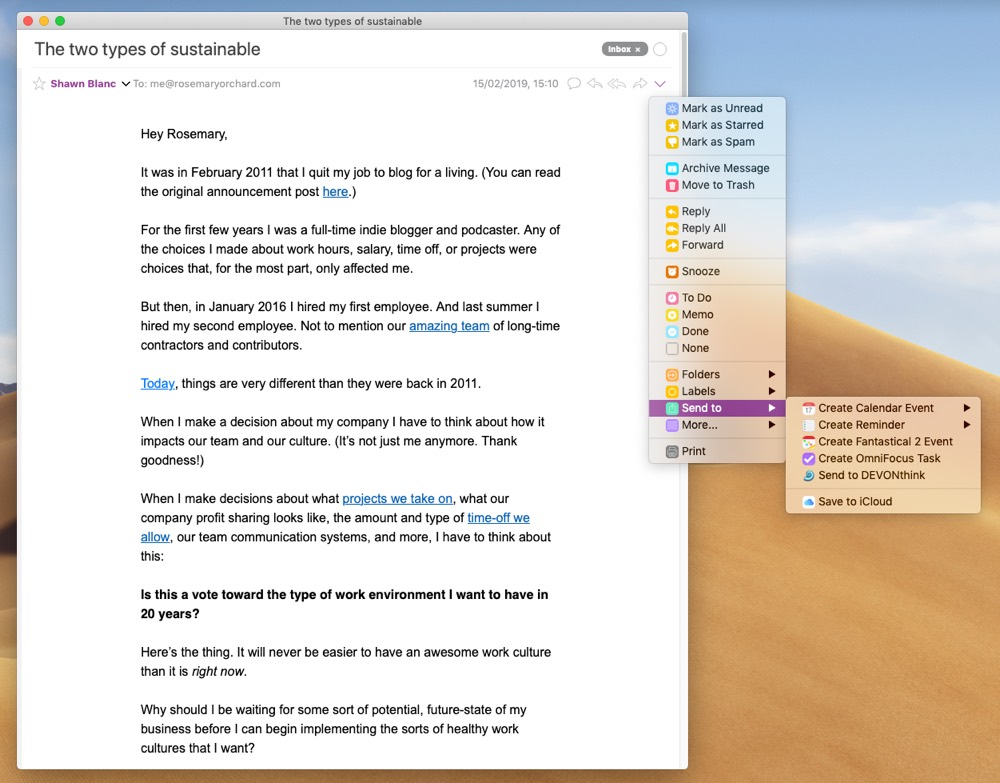 Different services will offer different options when you send messages to them. For example, DevonThink opens the application locally and asks you which database you want to save it to, whereas Airmail connects to a specific Dropbox folder (Apps > Airmail - Attachments) and you can save it to that folder, or subfolders within it.
It is features like this that make Airmail an excellent mail client for power users!
---
We have more helpful tips right here.
---
The 5 Best Productivity Apps (Sweet Setup Favorites)
Download: We spend an inordinate amount of time sorting through hundreds of apps to find the very best. This list of must-have productivity apps includes app links, quick-start info, and pro-tip workflow recommendations for each app.