How to Customize the Actions You See in Airmail for macOS
October 18, 2018
Did you know you can customize the actions you see in Airmail? It's easy to hide the actions you don't need, as well as to put the ones you want to use regularly right in front of you.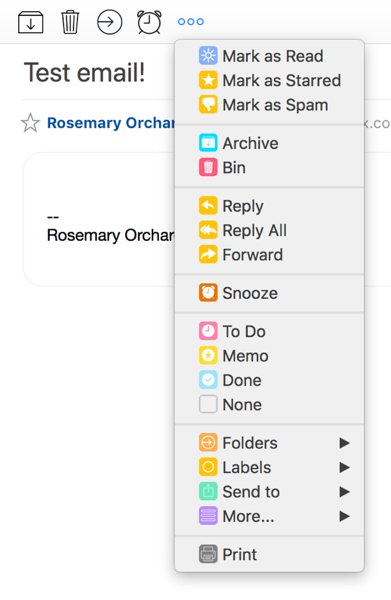 The actions I use the most are at the top left of the message. By default, these are Archive, Delete, Move to Folder, and Snooze, with a … showing you the other actions.
In Preferences > Actions, you can set these in the Menu Button section — you have a wide variety of options available, including saving the message as a PDF and printing it, or even adding it to your calendar.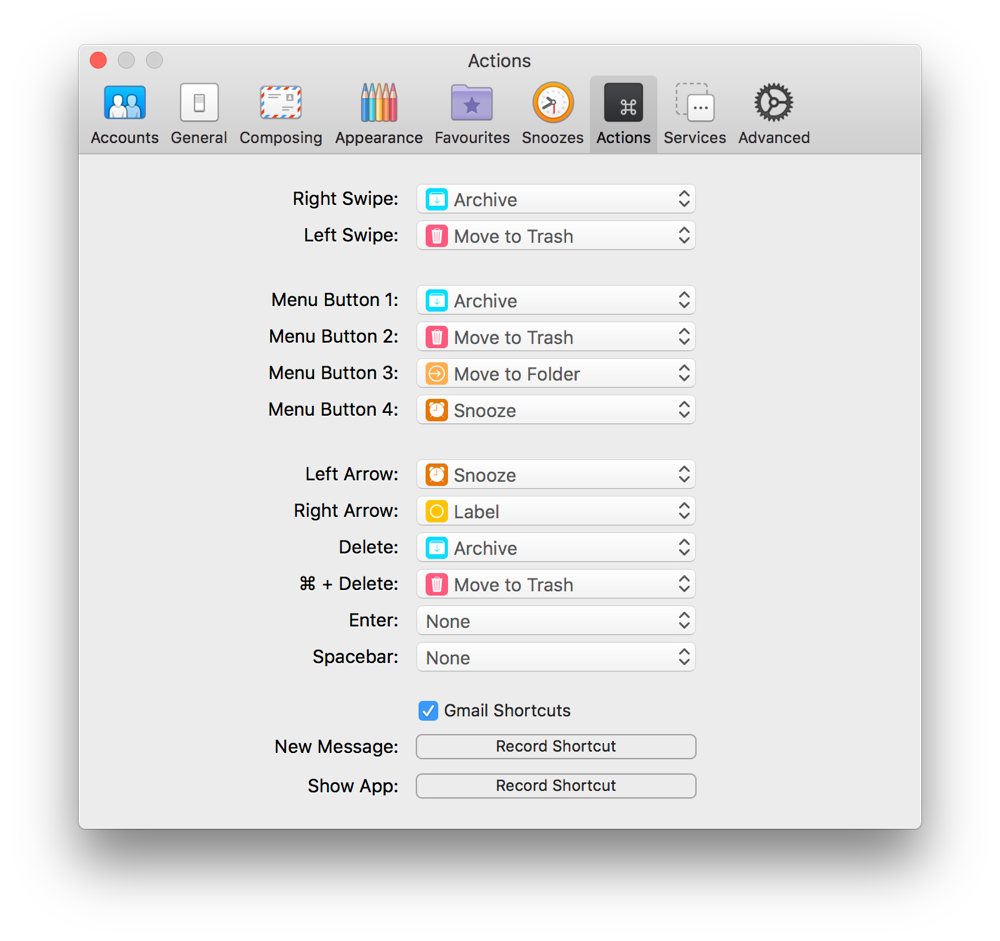 As well as customizing those options, you can also customize the left and right swipe actions on messages, what the arrow keys do, and more. It's also possible to set your own keyboard shortcuts for a new message and to show the app – these will work from anywhere, so you could be browsing in Safari and then press your chosen keyboard shortcut to start writing a new email in Airmail.
The spacebar has two extra options compared to the other keys you can assign. You can choose to open the message or to scroll down with it.
Enjoy customizing Airmail to meet your needs!
---
We have more helpful tips right here.
---
The 5 Best Productivity Apps (Sweet Setup Favorites)
Download: We spend an inordinate amount of time sorting through hundreds of apps to find the very best. This list of must-have productivity apps includes app links, quick-start info, and pro-tip workflow recommendations for each app.