How to Create Custom Actions in Airmail on iOS
May 9, 2019
Did you know that in Airmail for iOS you can create custom actions that allow you to chain actions together and run them with just one tap?
Yep! You start by opening the Airmail Settings, and then select Custom Actions in the General section.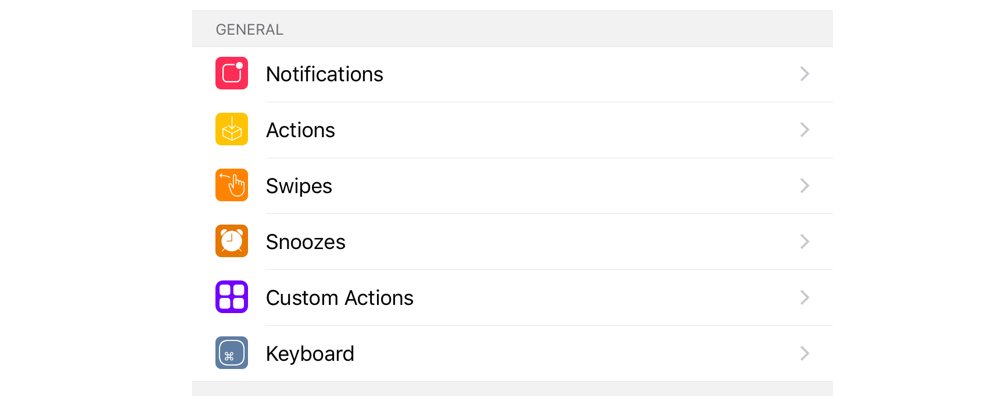 Once inside the Custom Actions section, you can create one and set up what it does, which includes a massive list of options: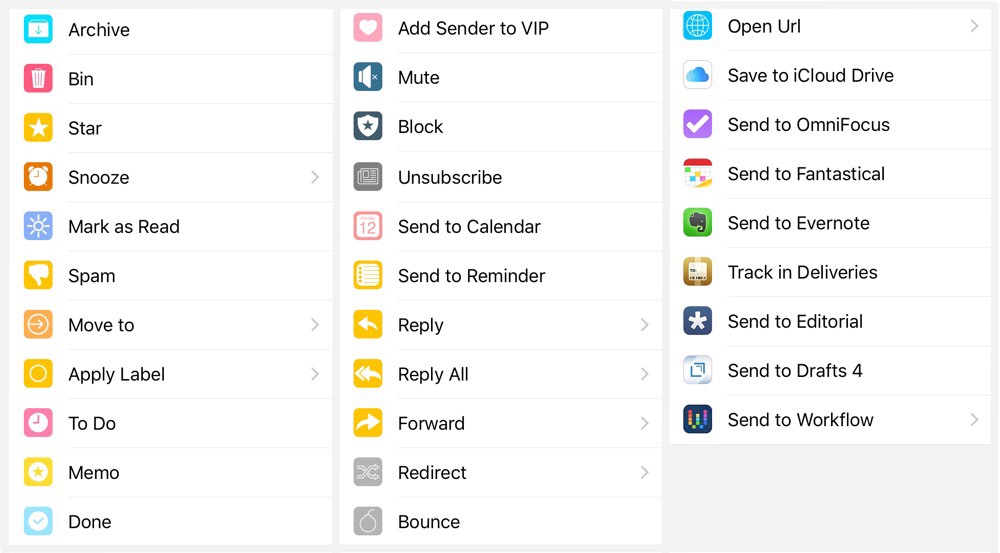 Archive
Bin
Star
Snooze
Mark as Read
Spam
Move to
Apply Label
To Do
Memo
Done
Add Sender to VIP
Mute
Block
Unsubscribe
Send to Calendar
Send to Reminder
Reply
Reply All
Forward
Redirect
Bounce
Open URL
Save to iCloud Drive
Plus several other app specific actions including a very customizable Send to Workflow action.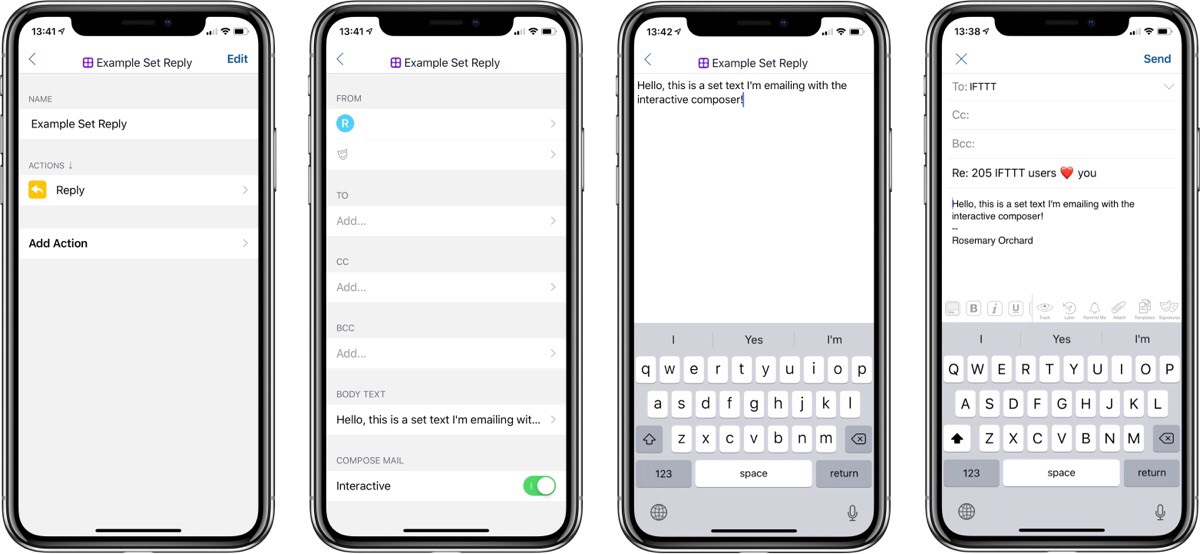 So, what might you do with a custom action? Here's a few examples:
Send a prewritten reply, with the option to edit it (or send it immediately by disabling the interactive compose mode).
Apply one or multiple tags, and archive the email.
Add the email to Things with a custom URL:
things:///add?title=[message_subject]&notes=[message_linkback]&tags=email

(This will add an item to Things with the message subject as the title and a link back to the message in Airmail in the notes, and the task will have the email tag.)
For many actions, leaving values empty will let them work as you would expect them to by default — e.g. the reply action will reply to the address the email came from by default.
---
We have more helpful tips right here.
---
Wait. There's a Bonus….
Custom Productivity Templates
We have a set of custom productivity templates that work well with the iPad app, GoodNotes. And if you want to try them out, we've put together a free guide that can help you.
We'll show you…
How to create and save custom page templates in GoodNotes.
How to use those page templates to transform GoodNotes into your own productivity notebook (or any other type of notebook replacement).
Plus, we also have included a couple of our custom productivity templates for you to get started with. These templates are right out of our popular productivity course.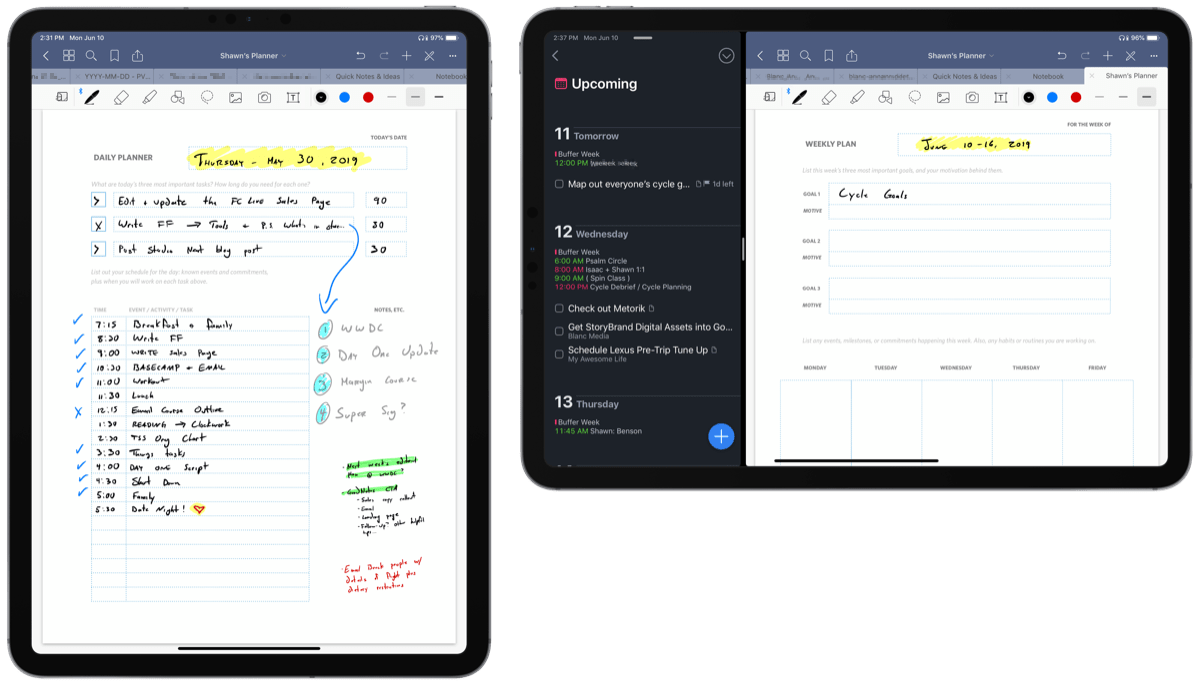 The custom templates and the guide are available for FREE to our email subscriber community. And you can get it right now. By joining the Sweet Setup community you'll also get access to our other guides, early previews to big new reviews and workflow articles we are working on, weekly roundups of our best content, and more.