How to Control Tabs and Windows on macOS
December 20, 2018
Most applications on macOS nowadays have the ability to use tabs as an option — from Finder, Terminal, Mail, and even OmniFocus. The default behavior on the Mac is to open new windows in these apps unless you're in full screen, which can lead to a desktop that looks something like this!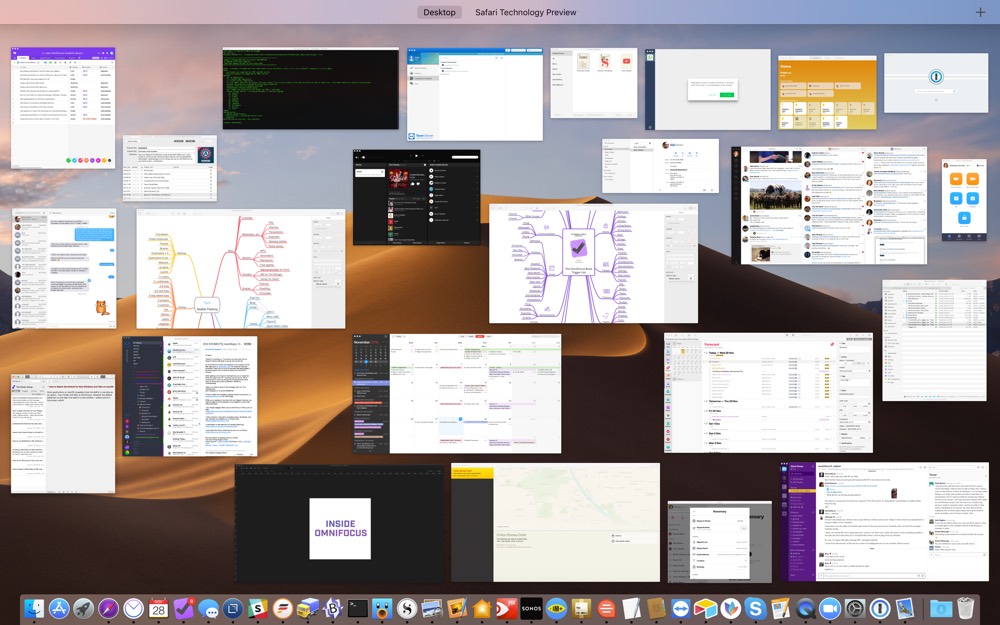 Luckily, you can change the default behavior for this situation in System Preferences.
In System Preferences → Dock, there's an option to Prefer tabs when opening new documents, and you can set this to:
Always
In Full Screen Only
Never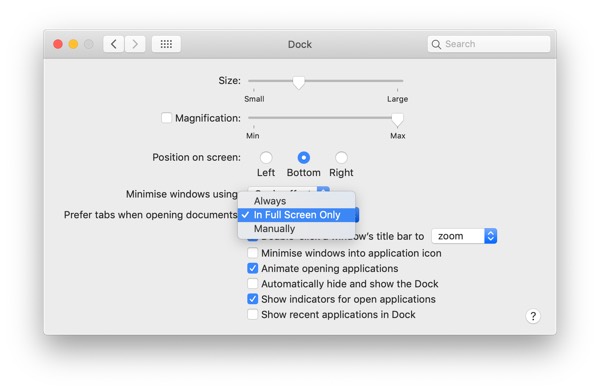 I prefer the Always option. It took some time to get used to it, but it means that by default I only have one Finder window, so there's no more hunting for the right one. I just switch to the right tab.
You can always pull a tab out of a window to create a new window for those times where you need two windows side by side. And, you can usually merge your windows back together with the menu option Window → Merge All Windows.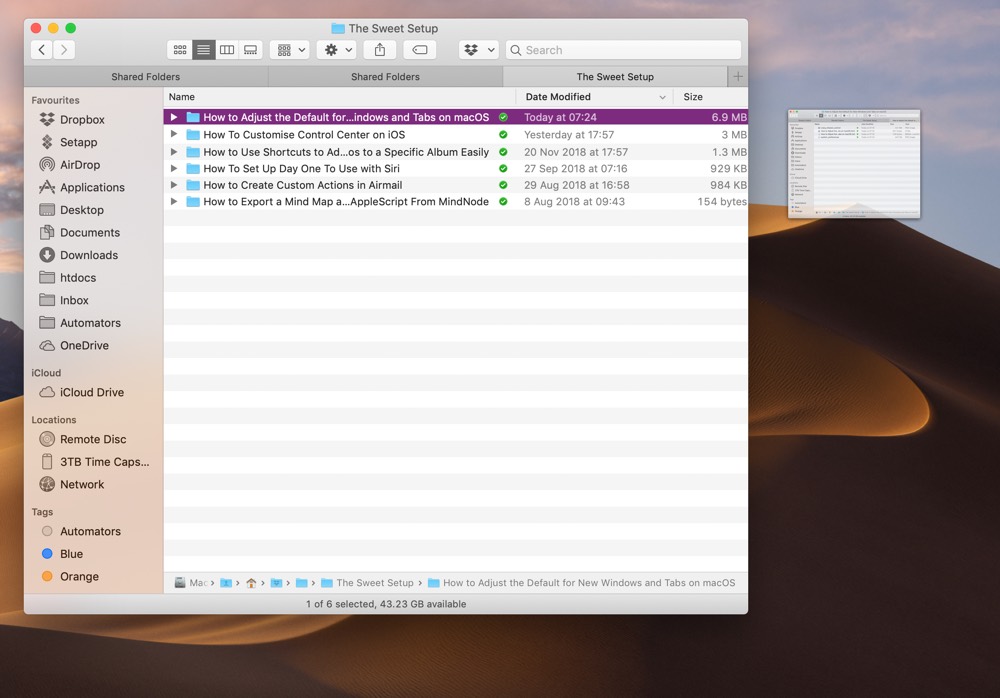 You may hate it when you get a new tab instead of a new window, so you can also change the setting in System Preferences to Never to make sure that doesn't happen to you, or you can leave it on In Full Screen Only. Just know that this feature works and how to change it!
---
We have more helpful tips right here.
---
The 5 Best Productivity Apps (Sweet Setup Favorites)
Download: We spend an inordinate amount of time sorting through hundreds of apps to find the very best. This list of must-have productivity apps includes app links, quick-start info, and pro-tip workflow recommendations for each app.