How to Change Your Lock Screen Information on macOS
April 4, 2019
Did you know that macOS allows you to set lock screen information? This is very helpful if you work somewhere where you all have the same device, or if you're concerned about your device going missing. This feature lets you show a custom message on the lock screen so you can request the device be returned to you, for example.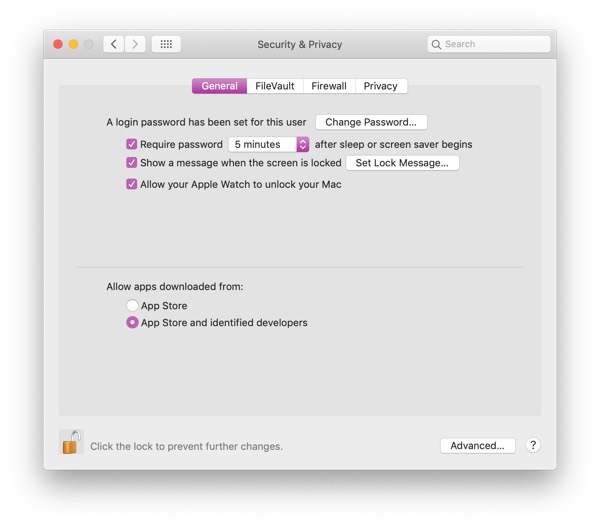 In System Preferences, go to Security & Privacy, and unlock the pane by clicking the padlock in the bottom left and typing in your password. Now you can enable the Show a message when the screen is locked option, and click Set Lock Message.
Now's the time you can get creative! You can offer a reward for returning the device, let people know FileVault and Find my Mac are enabled (rendering the device useless to most thieves), and more. Mine is simple: If found, please return to Rosemary Orchard. +1 (XXX) XXX-XXXX, followed by my email address. This lets anyone who picks up my laptop by accident know it's mine, and should the device go missing, a good samaritan has the means to contact me and reunite me with my laptop!
Even if your Mac never leaves your house, it's worth adding your email address and phone number to the lock screen — just in case. It takes less than two minutes and has no downside at all, and you can even leave a fun note for your family and friends!
---
We have more helpful tips right here.
---
The 5 Best Productivity Apps (Sweet Setup Favorites)
Download: We spend an inordinate amount of time sorting through hundreds of apps to find the very best. This list of must-have productivity apps includes app links, quick-start info, and pro-tip workflow recommendations for each app.