How to change the sorting order for iTunes albums
May 26, 2016
One major annoyance I had with iTunes was how it sorted albums. I love how iOS sorts the albums by the year they are released (starting with the most recent). This allows me to easily listen to an artist's back catalog or newer albums. On the desktop, all of my albums were sorted by title. After some digging, I finally found where I can change that setting.
If you click View → View Options (or just press CMD+J), you'll see an option to Sort Albums in a dropdown dialog. Once I changed this to Year and Descending, it matches how my iOS devices sort albums.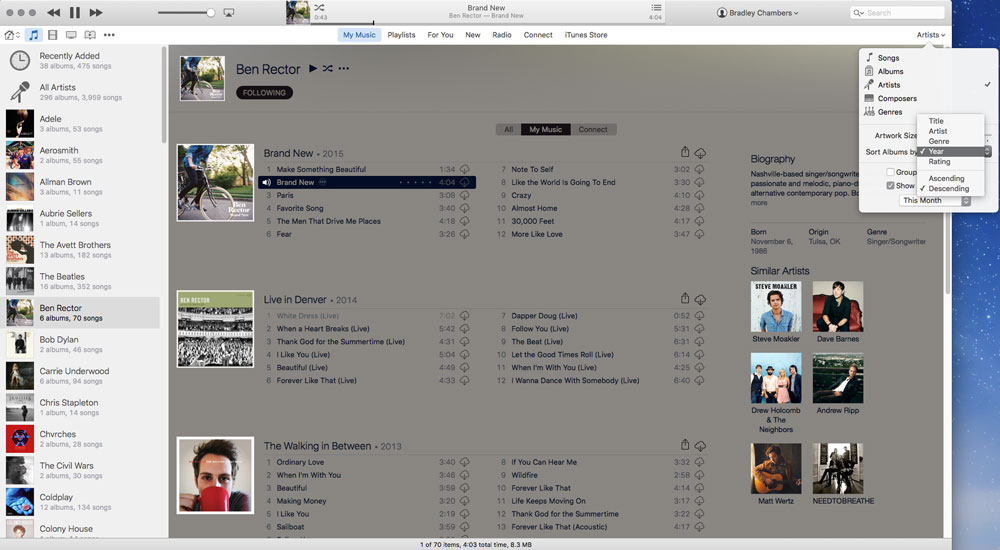 It's a minor setting change that aligns with my own preferences, but it makes the experience of using iTunes so much better. It's the little things that count.
---
We have more helpful tips right here.