How I Time-Block and Plan in a Traveler's Notebook
February 9, 2021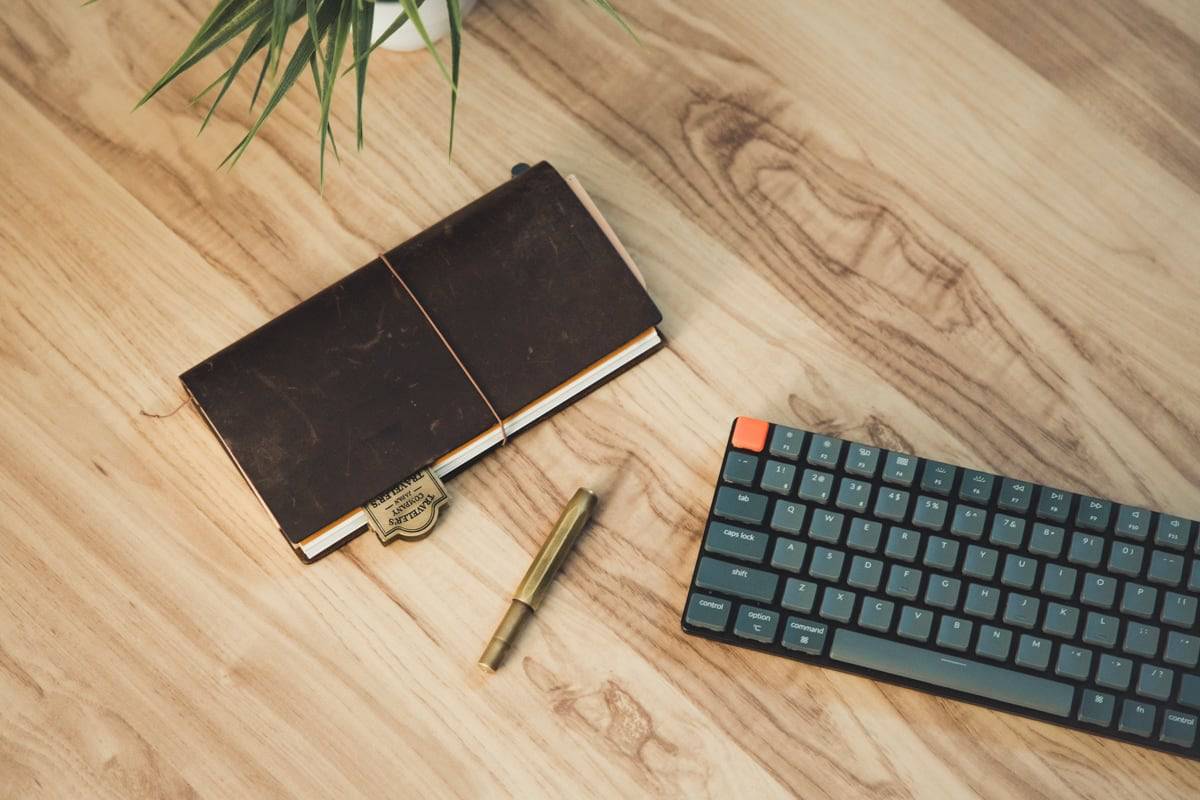 When I was a young child, the first thing every student would receive each year was a new agenda planner. That planner had the school's daily and monthly schedules, specific educational dates and deadlines, handy rulers and trivia in the back, and fun designs. Of course, they were always treated with reckless abandon, and only the organized kids kept their planners up to date.
I suspect those early years are responsible for tying the words "planner" and "nerd" together.
Which is entirely unfair, of course — planners are incredibly useful tools. They stand as a road to where you're going, but also as a record of where you've been.
Especially physical, analog planners.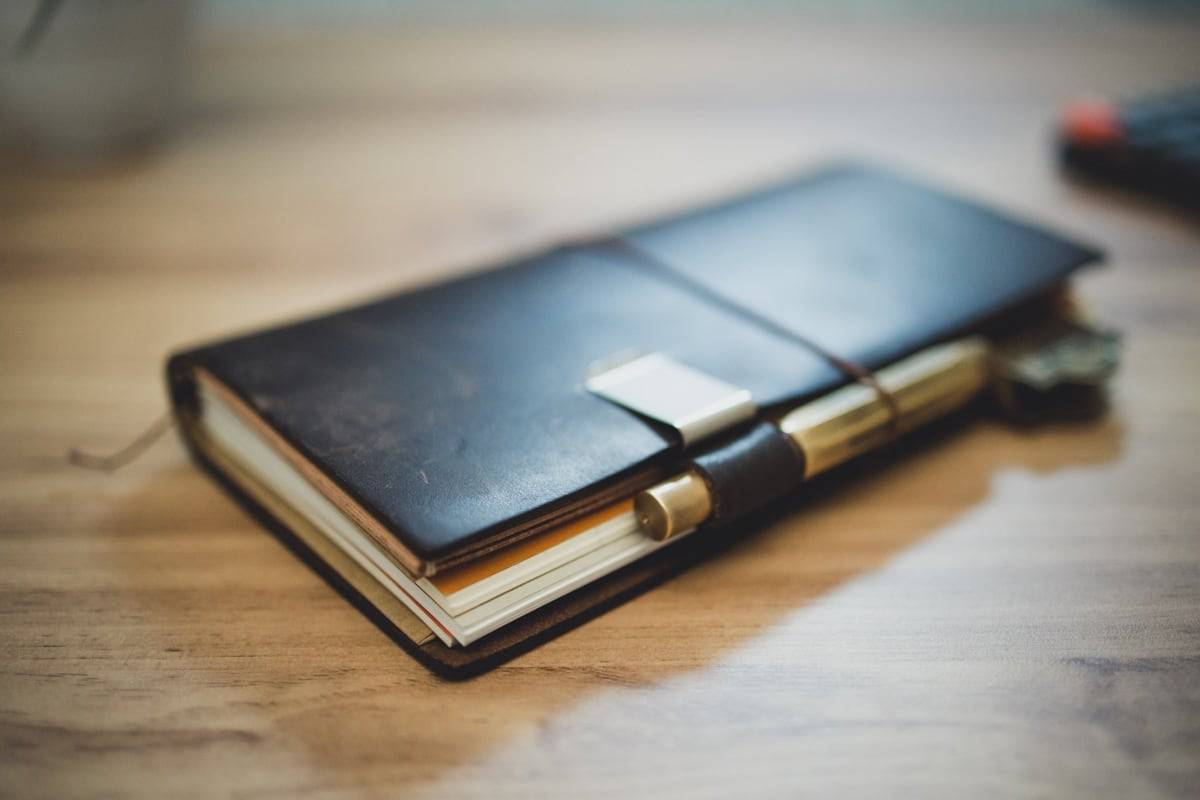 When the group at The Sweet Setup suggested we'd be talking about knowledge and idea workflows in the early part of 2021, I couldn't pass up the chance to talk about my analog adventures that live alongside all the apps I use each day.
We can't do everything on our iPhones, after all.
Free Webinar: Idea Magic
WHAT: Mike Schmitz will be sharing how to remove the obstacles that keep you from taking action on your ideas with our simple 4-step idea development system. Learn to beat writer's block, make sure nothing falls through the cracks, and take action on those half-baked ideas that you've procrastinating on.
HOW LONG: About 1 hour (including time for Q & A)
The Three Pieces to My Traveler's Notebook
The Traveler's Notebook has this cool stringed-system that enables you to carry multiple notebooks in one tidy package. Traveler's Notebooks have a particular following online, which I'm hardly worthy of. My Traveler's Notebook is much more a tool for me than a piece of art.
I have three major pieces to my Traveler's Notebook, all of which are used for planning purposes.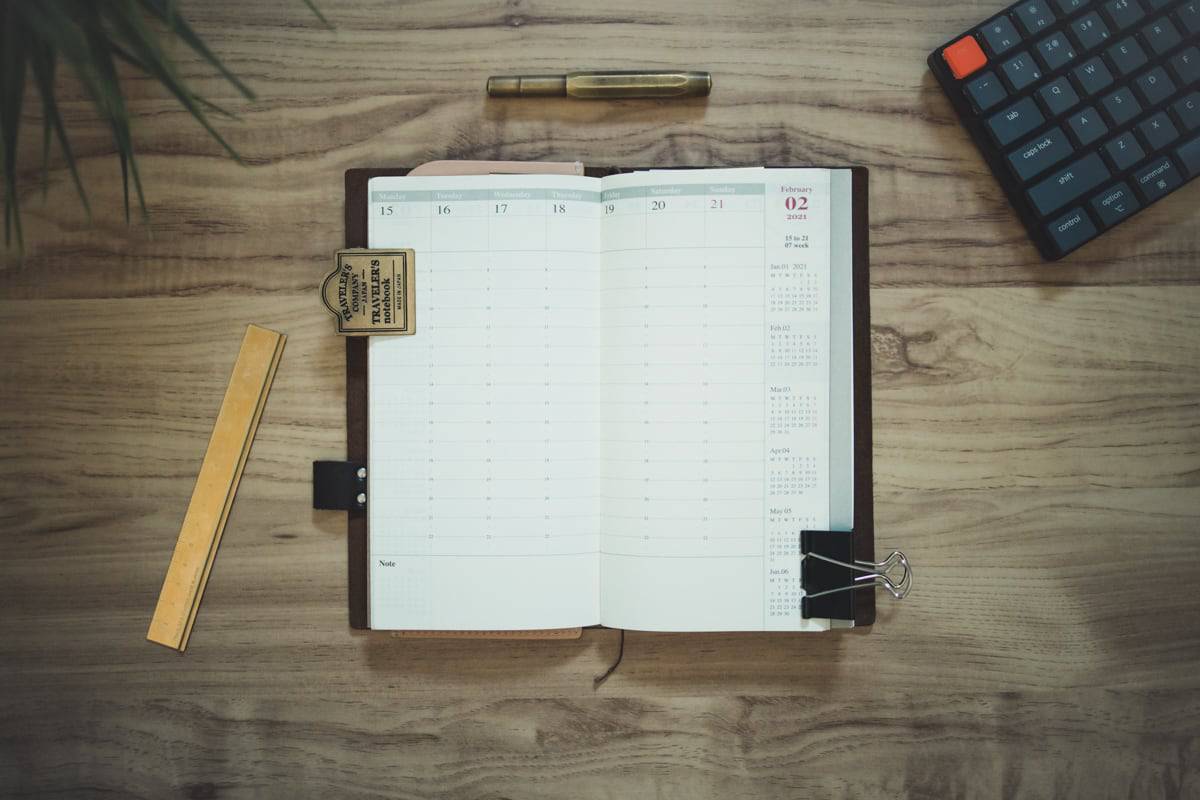 The Weekly Vertical notebook houses my efforts at time-blocking. Each morning, I plan out the biggest chunks of my day. There's usually a "Wake" time somewhere in there, followed by an hour of "Prep" (which may include a tasty cup of coffee with colleagues at the office), and then the major events for the day.
Planning each day involves opening Things on my Mac or iPad to see what kinds of tasks I've collected throughout the prior days or weeks, opening the Calendar app to see meetings and events scheduled for the day, and opening Outlook/HEY to see what kinds of email tasks I have pending for the day. I block things out each morning and try to provide at least some sort of roadmap for the next 16 hours of awake time.
Rarely do I keep to the plan.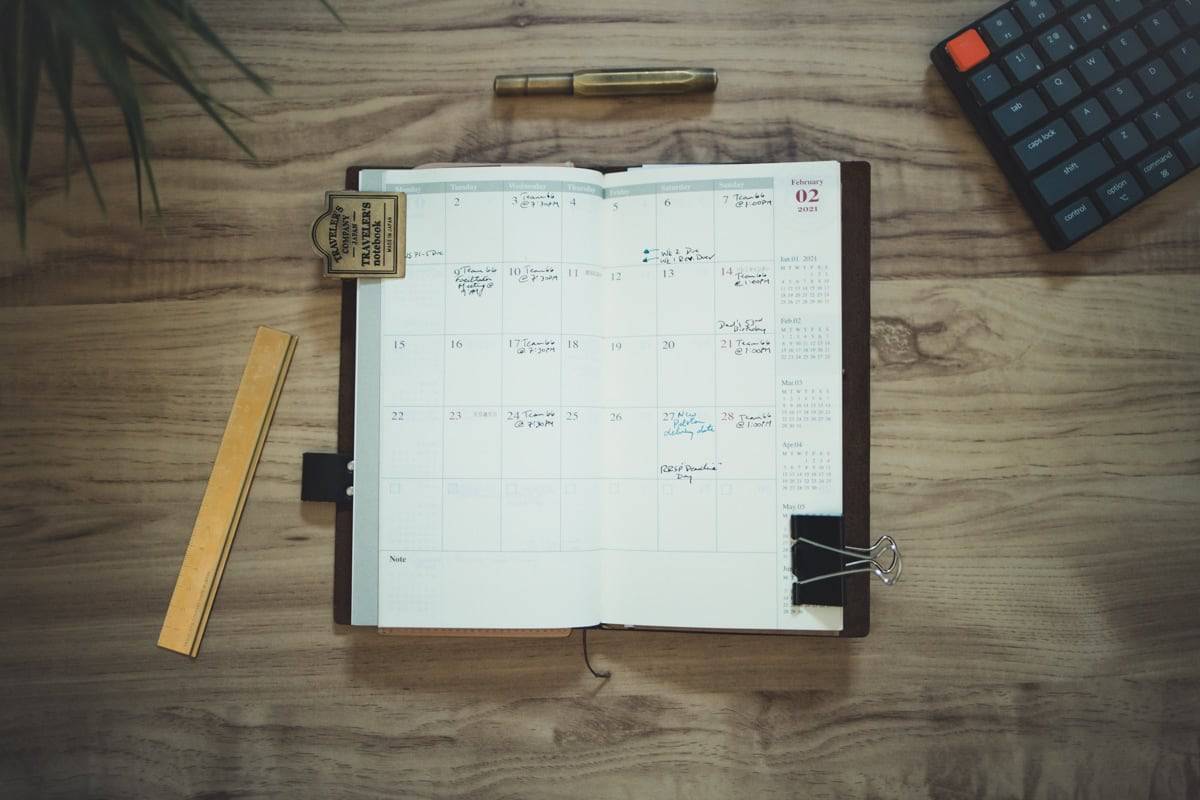 The Monthly notebook at the back of my Traveler's Notebook houses my month-to-month planning. I find this works best to look at in the days leading up to a new month, as I attempt to keep reasonable track of different major events in the monthly spreads. The more ink there is on a specific week or weekend, the more busy I am. The less ink, the more I can schedule in some free time in my weekly time-blocking notebook.
To be clear: This Monthly notebook is not my calendar. I add events into my calendar on the iPhone or Mac so they nicely feed into Things and other apps. This Monthly notebook is strictly a monthly planner — I use it to plan months in a general way. I then translate some monthly plans into the Weekly Vertical notebook if I plan to complete something within a given week.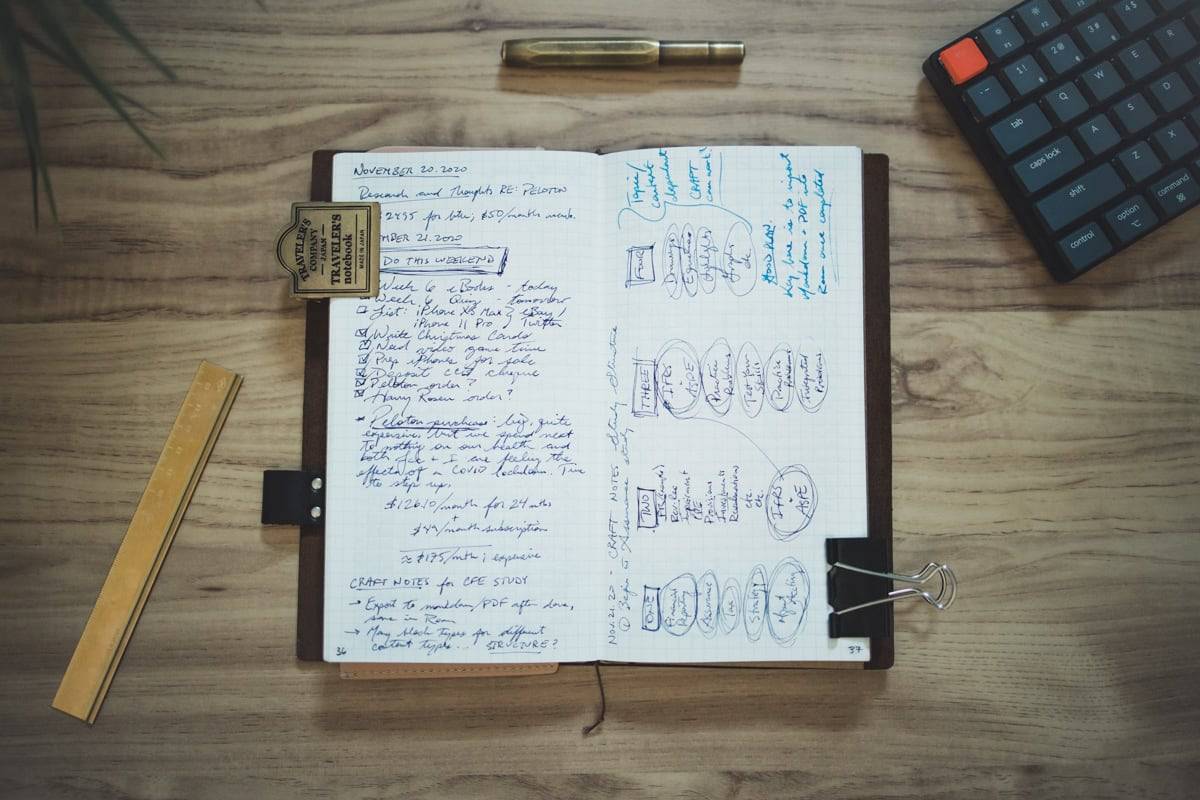 Finally, I have a standard dot grid notebook for — you guessed it — planning. I capture the occasional thought, quote, list, or other important tidbit in this notebook, but it's mostly used to plan out how I want to tackle an idea or project.
Failing to Plan Means You're Planning to Fail
The freedom of a big, blank canvas for planning has been wonders for my thinking process. It may just be me, but when I get in front of a keyboard and a computer, I imagine nicely typed text in strict line-by-line outlines. No messy scratched out ideas. No circles or arrows. No arithmetic chicken-scratch. Just those polished business-y outlines.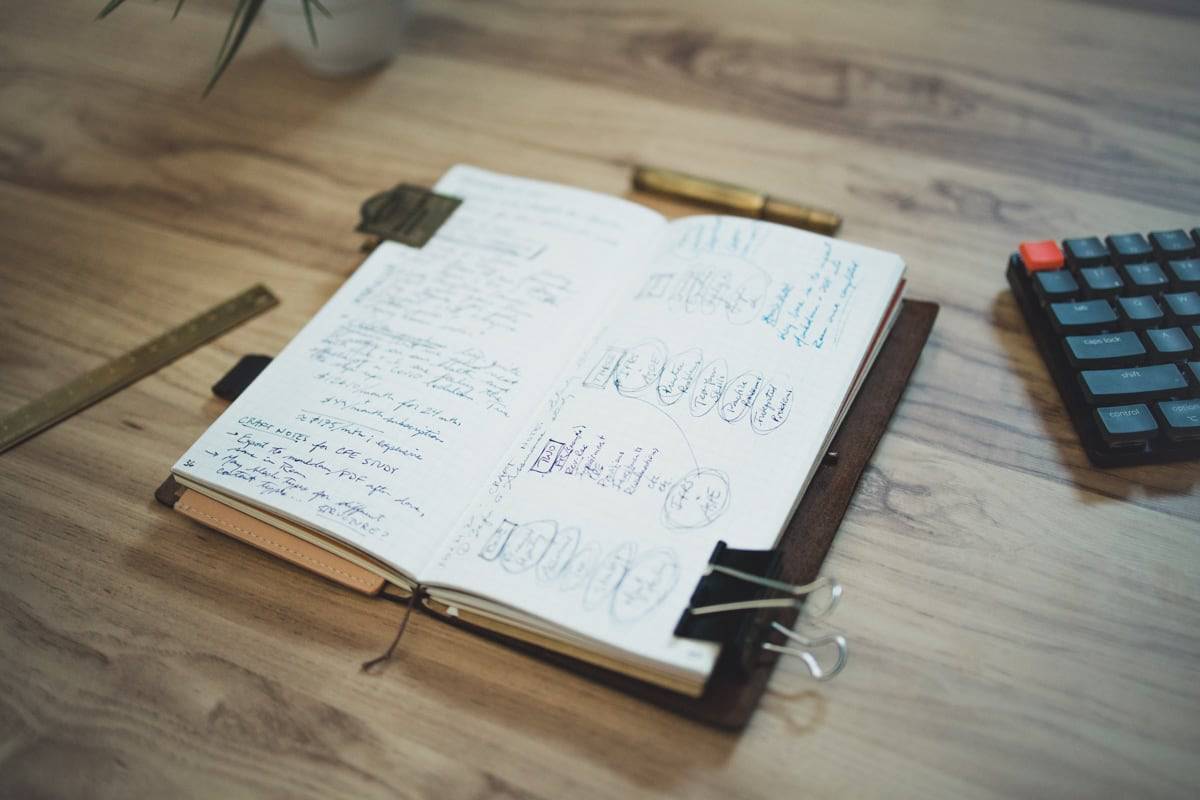 I recognize you can get real messy on the iPad with the Apple Pencil and an app like GoodNotes or Notability. I get it. And in many cases, you could argue using an app like GoodNotes or the generic Notes app would be superior to planning in a handwritten notebook — you can better use OCR and Apple's underlying Scribble technology to search for your notes and plannings later on.
But it's just not the same for me. I've tried. Again and again. I simply gravitate to a notebook and a pen where there's an unequalled level of freedom.
If I need my plans or notes inside an app, iOS's scanning technology is really, really impressive. And OCR isn't too far behind either.
On the flip side, I work very hard not to take this whole workflow too seriously. I plan each day. I generally plan each week every Sunday evening. And I try to plan each month in the days leading up to a new month.
If I miss a day, I don't lose much sleep. The work itself is more important than the planning, after all.
These notebooks are just a simple, freestyle way of planning out all the different facets of life that need some foresight before tackling. They're nothing more than that.
An Index is Important
I manually add page numbers to my planning notebook and use those page numbers to track certain topics in an index at the back of each notebook. This index is my attempt at mitigating the major shortfall of using a physical notebook for idea-making and planning: searching and categorizing.
The fact of the matter: Computers are better at organizing, storing, and unearthing data than paper is.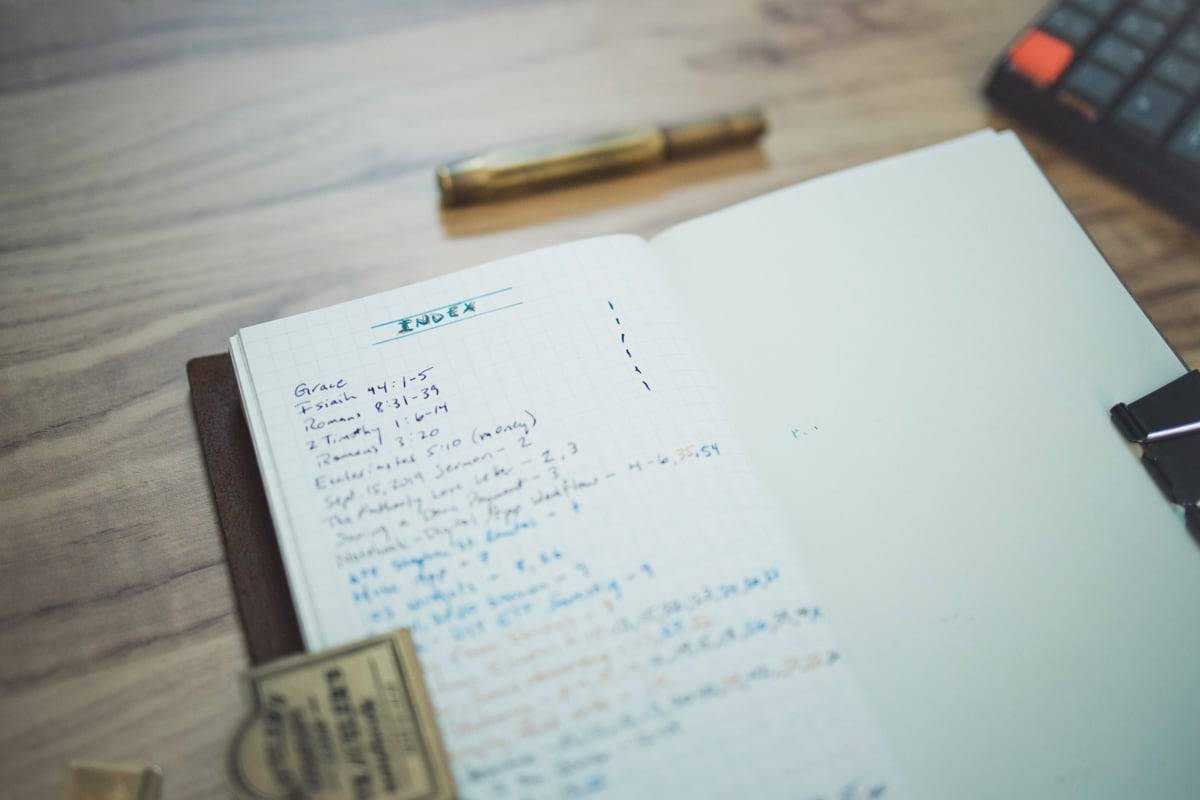 But with the simple index at the back of the notebook, I can scan the page or two in the index for the topic I'm looking for and quickly hone in on the different pages where I addressed those topics.
I could see myself scanning these index pages into an iOS app like Keep It or Craft to more easily track my work on certain topics. But for now, I haven't done this.
Some Accessories That I Love
If you search for "Traveler's Notebook" or if you look for Traveler's Notebook hashtags on Instagram, you'll be met with unbelievable scrapbooking and art. These notebooks have a very cultured following, and I'm not blessed with enough creativity to maintain such an analog treasure.
But there are some accessories that make my analog planning easier: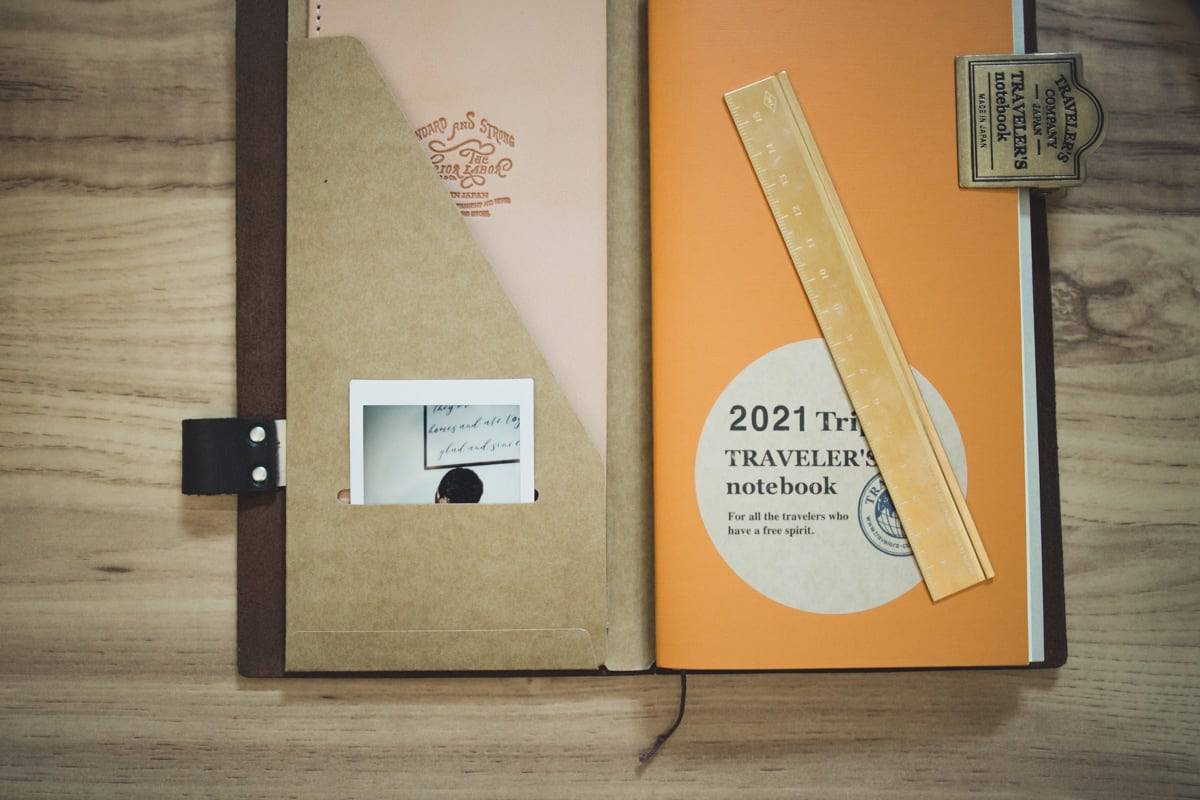 I opted for the Traveler's Company-branded 2021 Diary options for the Weekly Vertical and Monthly notebooks. They are a bit more expensive, but they come with the yearly dates pre-printed. I also have a Baum-Kuchen GRID Notebook on tap — it's filled with Tomoe River Paper, which handles fountain pen ink unlike any other paper and helps to keep the notebook a bit thinner.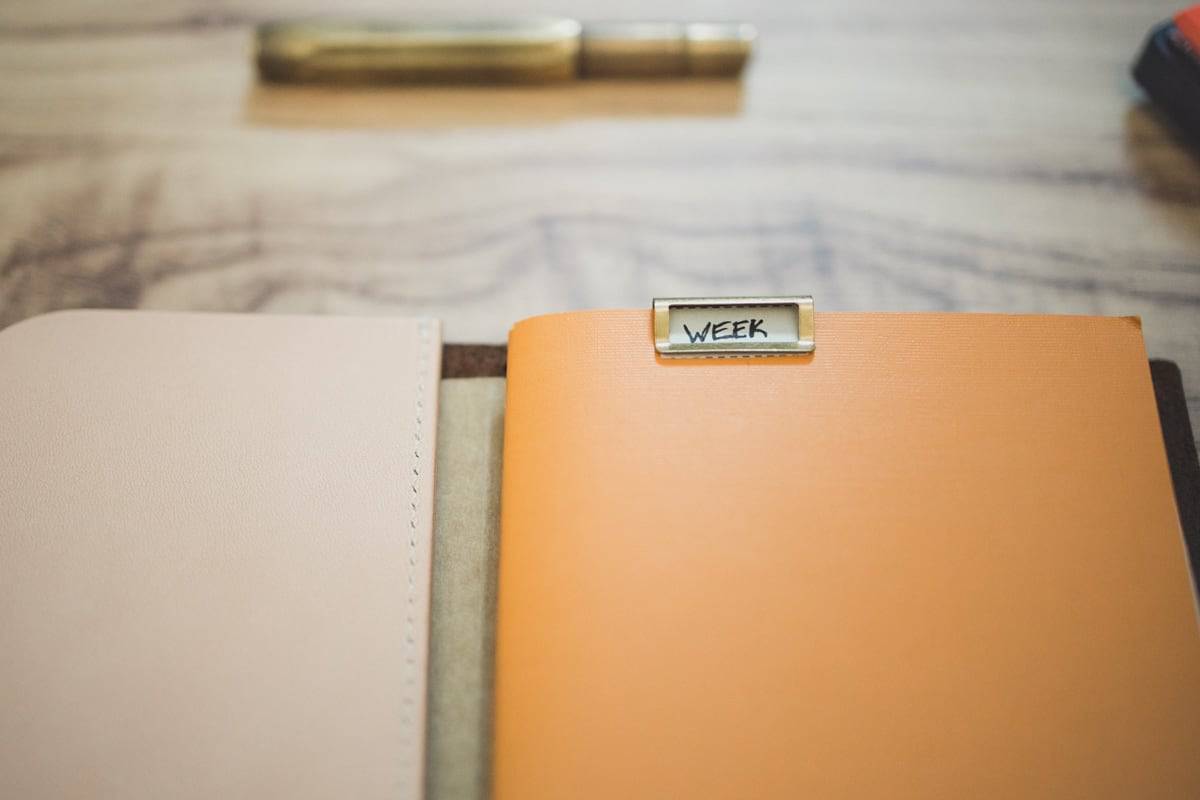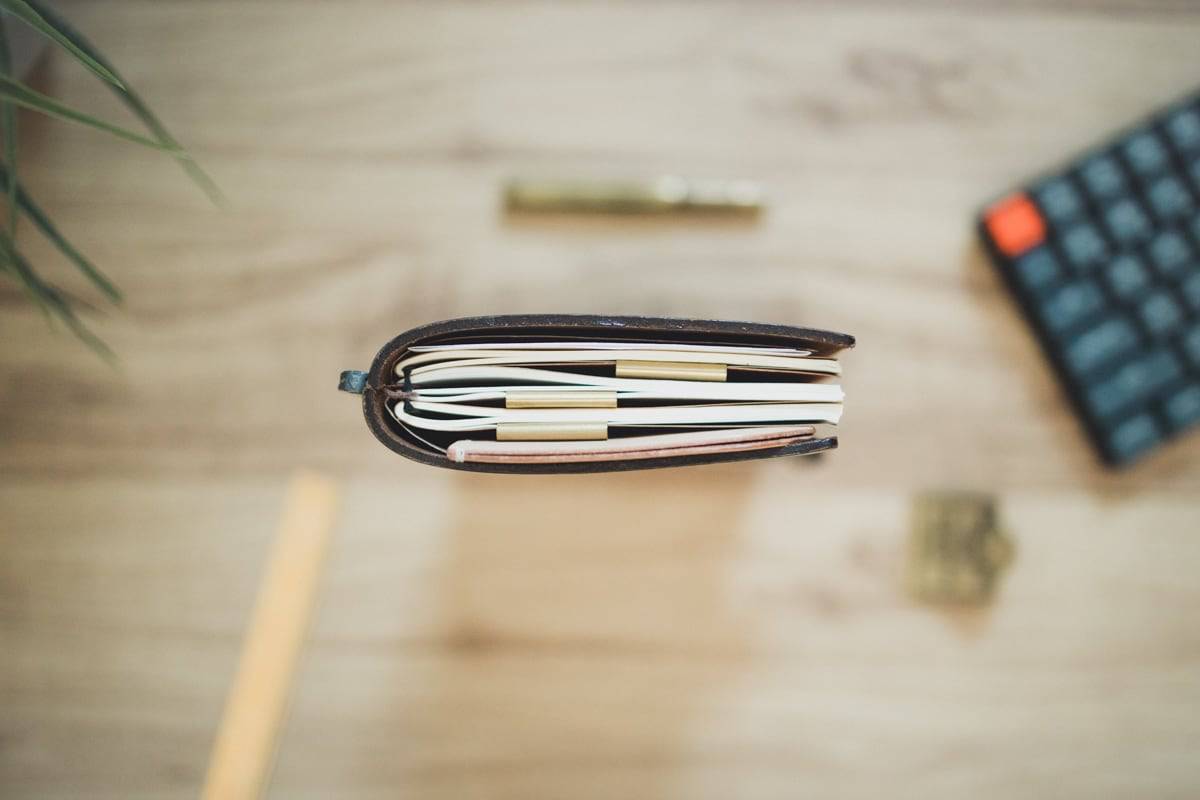 I use BRASS Index clips for more easily jumping between notebooks or specific pages within the notebook.
I have a BRASS Ruler stored in the back of the notebook for maintaining some straight lines. This is ideal for boxes, diagrams, charts, or underlining things.
I've inserted a Kraft File Folder for storing folded letters that I may receive in the mail at home and need to transport to the office.

I recently received a spendy The Superior Labour A5 Slim sleeve for storing receipts and other small papers.
I use a big, hefty Traveler's Notebook-branded clip for holding the book open in certain spots. In many ways, this clip is a right of passage — nearly every Traveler's Notebook aficionado online has one of these clips. I just had to buy it.
And I won't get into a discussion about my pen choices, because diving into that world would require the involvement of The Sweet Setup's editor Jeff Abbott. All I can say is my pen wishlist is too long to be proud of.
Wrap Up
Does every step of our lives have to live in digital form on our iPhones? No, thank you. There's still a place for pen and paper in today's digital age, and it works best for me in these various planning activities.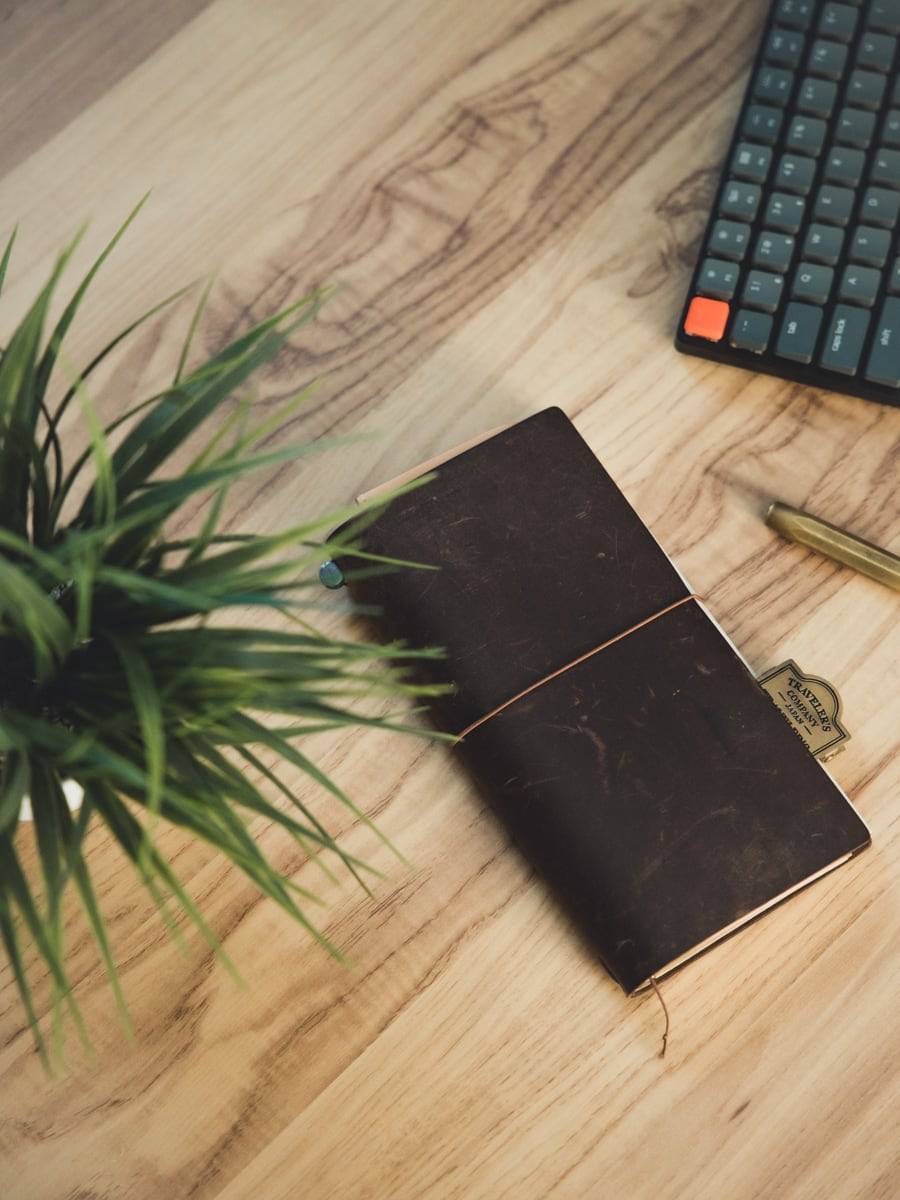 There are many ways to incorporate physical notebooks into digital workflows as well. As mentioned above, Craft has a built-in scanner portal that quickly inserts a scanned document right within the Craft document. You can use SwiftScan to immediately scan and save your plans in a PDF format. Or you can use Prizmo Go to transcribe your handwritten plans into a digital format for working on a Mac, iPad, or iPhone.
My thinking can be summed up as follows:
The App Store is in a constant state of evolution — new apps come out every day that have the capability of transforming your workflows and productivity. Keeping on top of the best apps is a job in and among itself (trust us on this), and there's an overarching digital stress of always wondering if your favorite app will permanently remain as long as your ideas remain.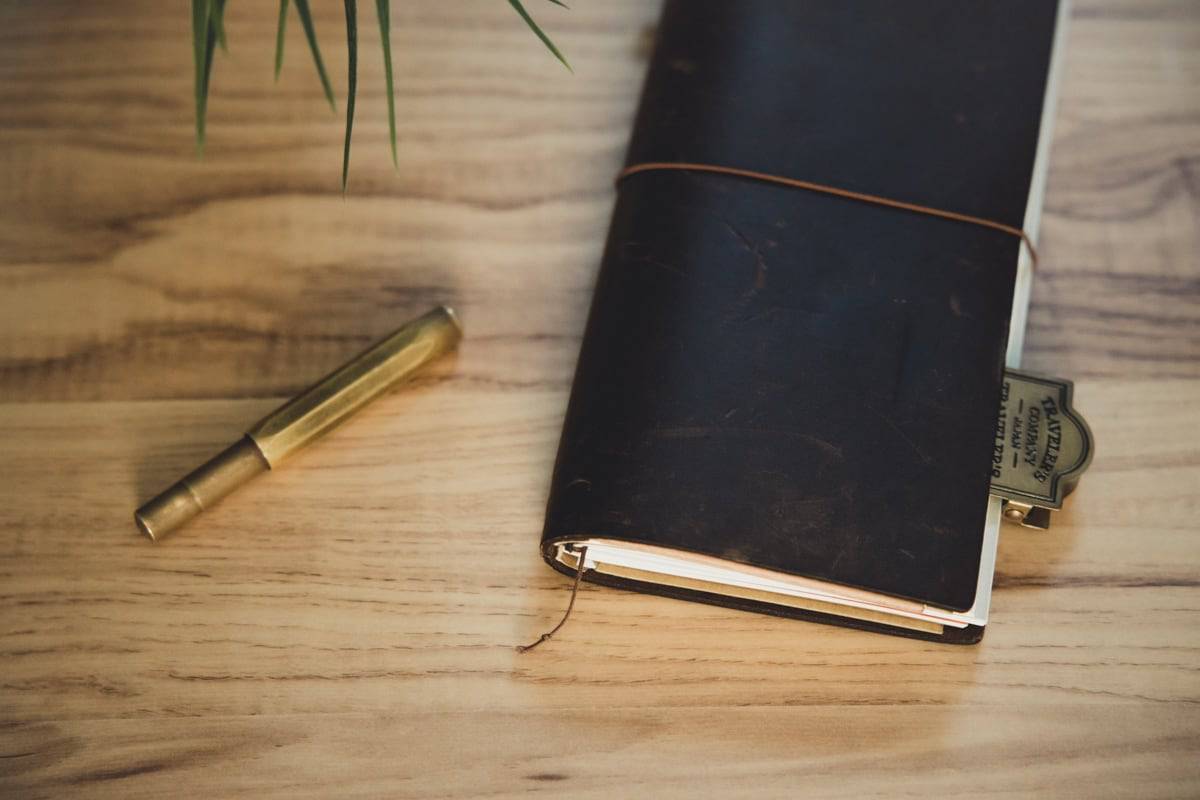 Pen and paper will always remain. Pen and paper are a very easy default tool. And instead of denying that, I've found it's easiest to embrace it.
Free Webinar: Idea Magic
WHAT: Mike Schmitz will be sharing how to remove the obstacles that keep you from taking action on your ideas with our simple 4-step idea development system. Learn to beat writer's block, make sure nothing falls through the cracks, and take action on those half-baked ideas that you've procrastinating on.
HOW LONG: About 1 hour (including time for Q & A)