New Drop: 2023 Digital Planner (perfect for iPad)
November 17, 2022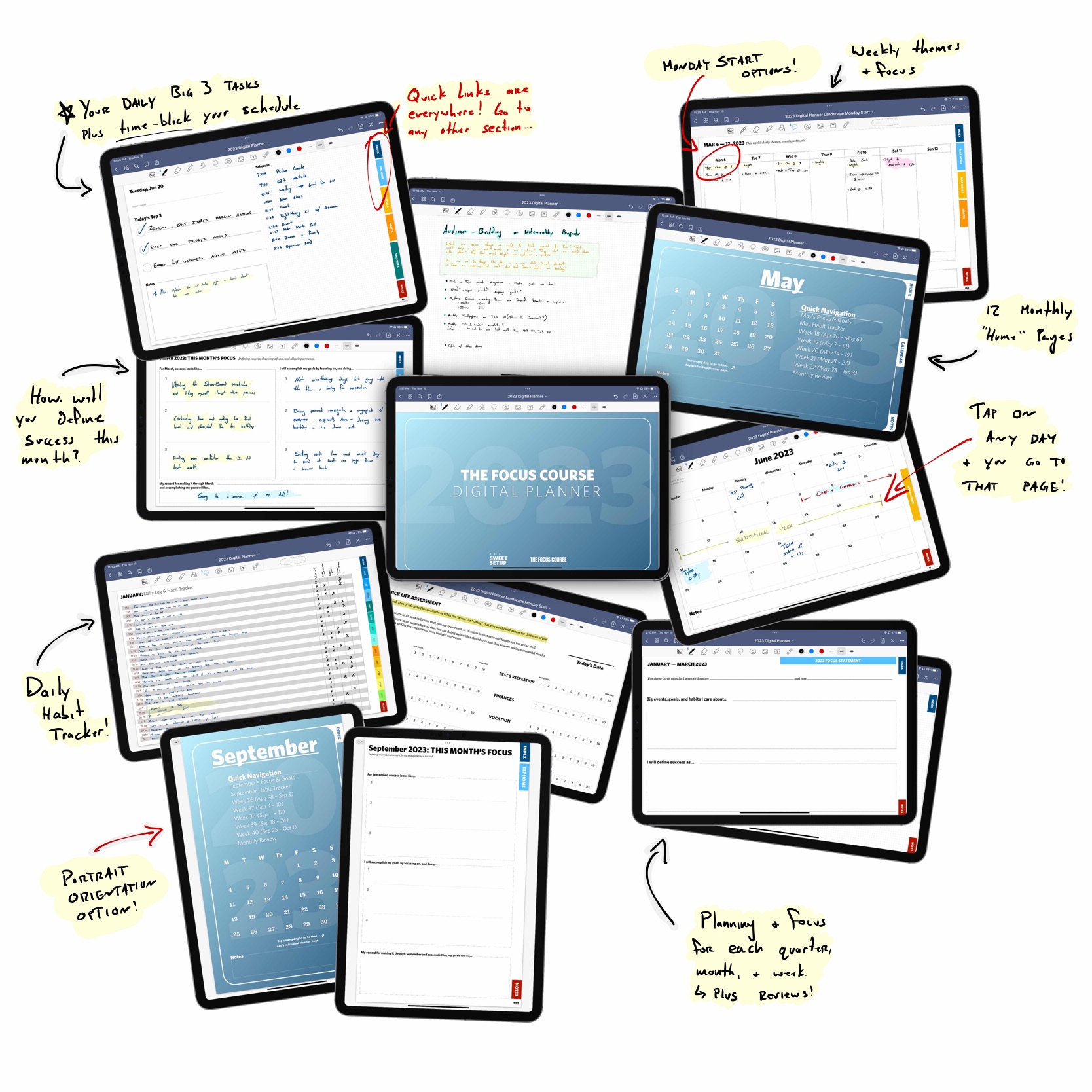 The new, 2023 Focus Course Digital Planner is an interactive, digital planner meant to be used on a daily basis. And it is available now!
The system in the planner is based on the proven ideas for time tracking, time blocking, goal setting, and regular reviews.
All you need to do is follow along.
This thing is the ultimate combination of analog and digital productivity tools. If you want a single, searchable solution that handles everything you need for being productive and creative, you'll love using this planner inside an app like GoodNotes (the best app for taking handwritten notes on an iPad) on your iPad with Apple Pencil.
For those who care about staying organized and being productive, we think you're going to love it. And we are so glad to finally get this into your hands.
If you have clear goals, but struggle with your system of execution…
If you love your iPad, but want the delight of an "analog, handwritten" experience…
Or if you are just looking for a fresh tool for your task- and time-management…
Then this is the Digital Planner for you.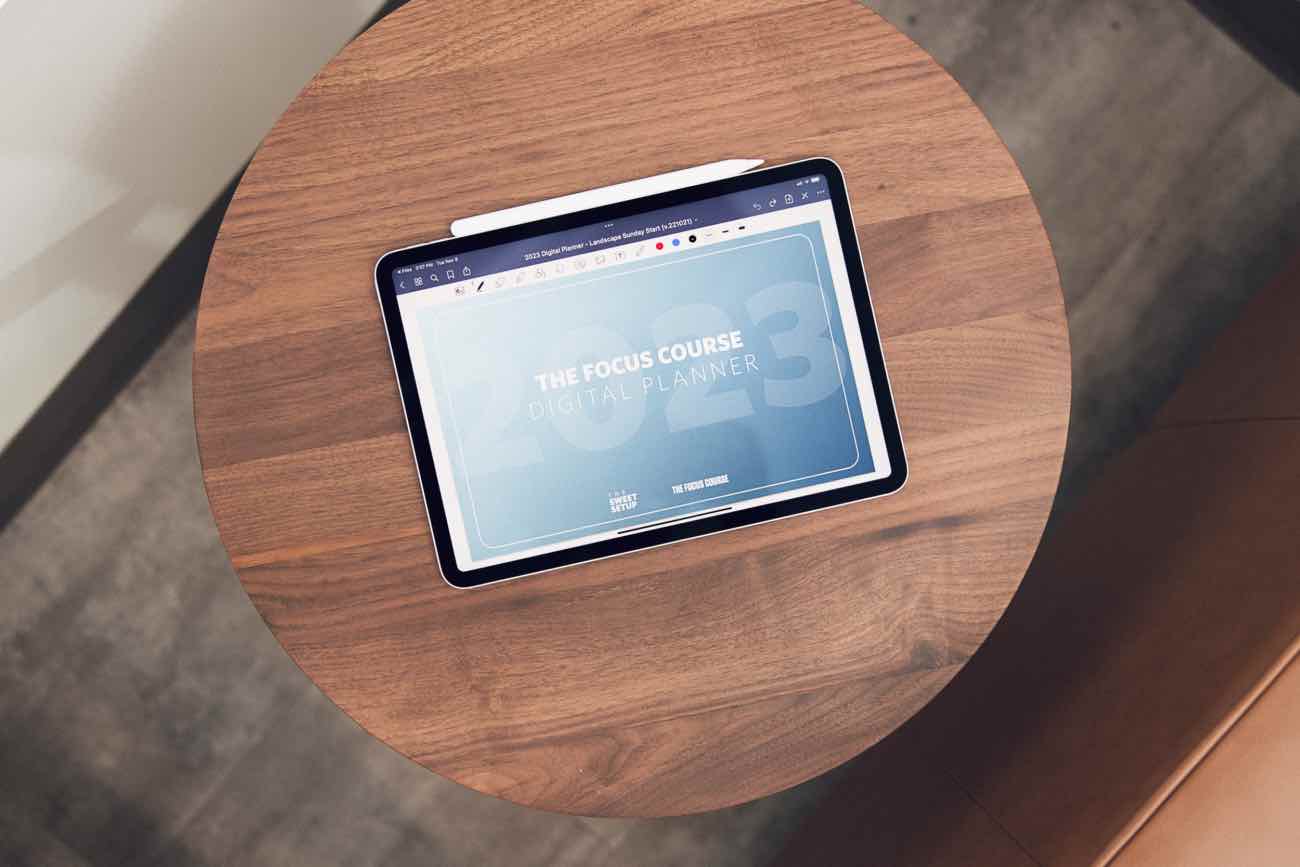 This thing is an interactive, full-featured 2023 planner for iPad. It's based on a proven system for clarity, margin, and focus. And it's built for your iPad.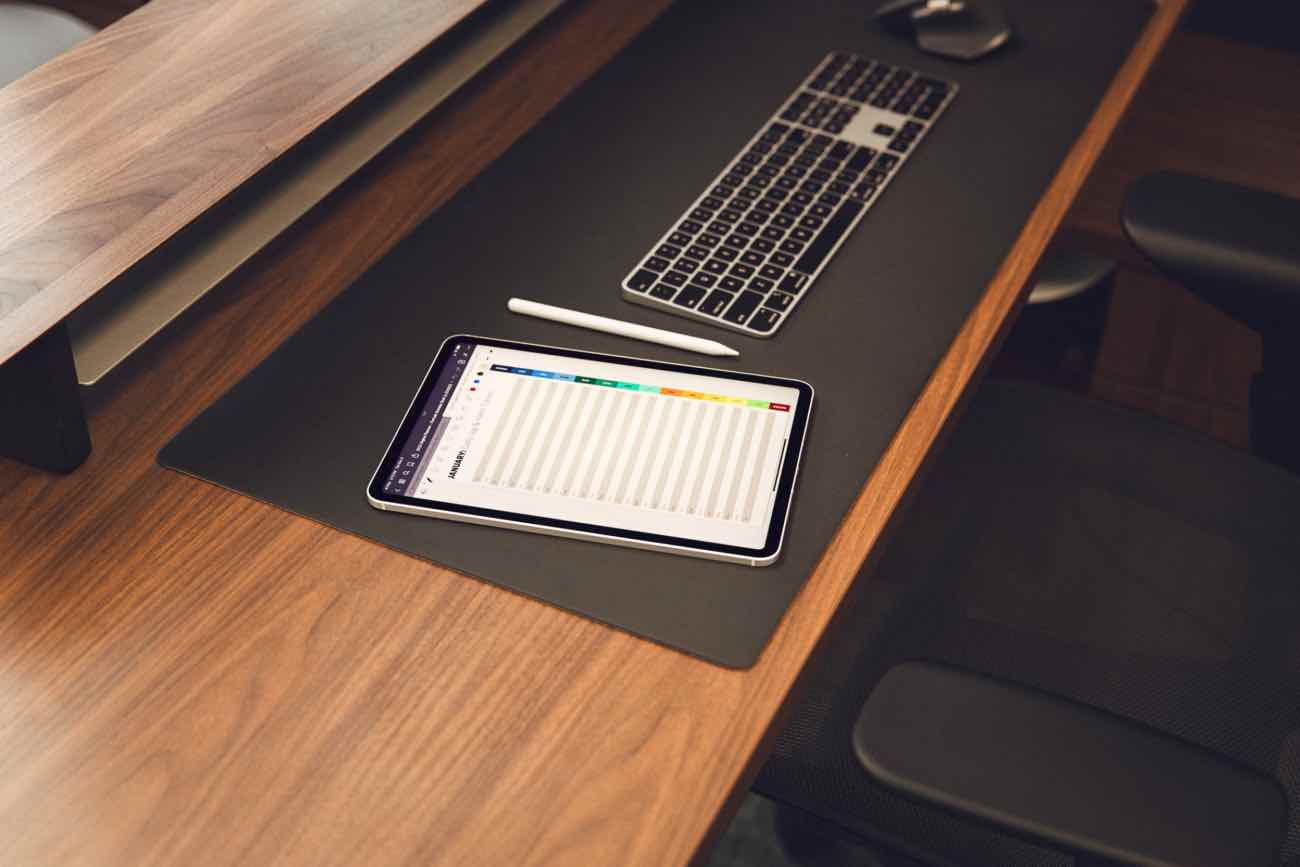 Use the Planner to:
Get clear on the areas of life that matter most to you
Make choices about how you will spend your time and energy each day
Maintain margin and breathing room in your life
Celebrate and recognize your progress
Keep a manageable list of tasks (instead of an overflowing, overwhelming list)
Basically what we've done is take just the few, most important things that will help you stay focused on what matters each day — and place them right in front of you.
Here are some nerdy facts about the Planner itself:
Portrait or Landscape orientation options.
Monday-start or Sunday-start options.
Goal setting sections for planning your year, your months, and your weeks.
Weekly and monthly review prompts.
Daily habit trackers and progress logs.
Daily planner pages for focusing on your tasks and managing your time.
801 pages — all of which are individually numbered for fast referencing and indexing.
Over 6,000 internal document links to help you quickly navigate thoroughly the planner.
Multiple different calendar views, including one for the year, various ones for each month, and each week.
Blank notes section for ideation, doodling, mind mapping, meeting notes, and more.
Works perfectly on any iPad with Apple Pencil support.
Designed for timeblocking your daily tasks.
The Planner is available TODAY for only $39. Press here to learn more about everything inside the Planner. Or, buy now and get instant access.
⭐️⭐️⭐️⭐️⭐️ Over 5,120 Planner Customers