Faith Korpi's sweet Mac setup
November 24, 2014
Every week we post a new interview with someone about what software they use on their Mac, iPhone, or iPad. We do these interviews because not only are they fun, but a glimpse into what tools someone uses and how they use those tools can spark our imagination and give us an idea or insight into how we can do things better.
New setup interviews are posted every Monday; follow us on RSS or Twitter to stay up to date.
---
Who are you and what do you do?
I'm Faith Korpi, and I host a podcast called IRL Talk with Jason Seifer. That's what I'm "known" for anyway. Professionally I work as a copywriter and I also make films and teach ballet on the side. Really my Twitter bio should probably read, "Enigma. Sorry. Try and keep up."
What is your current setup?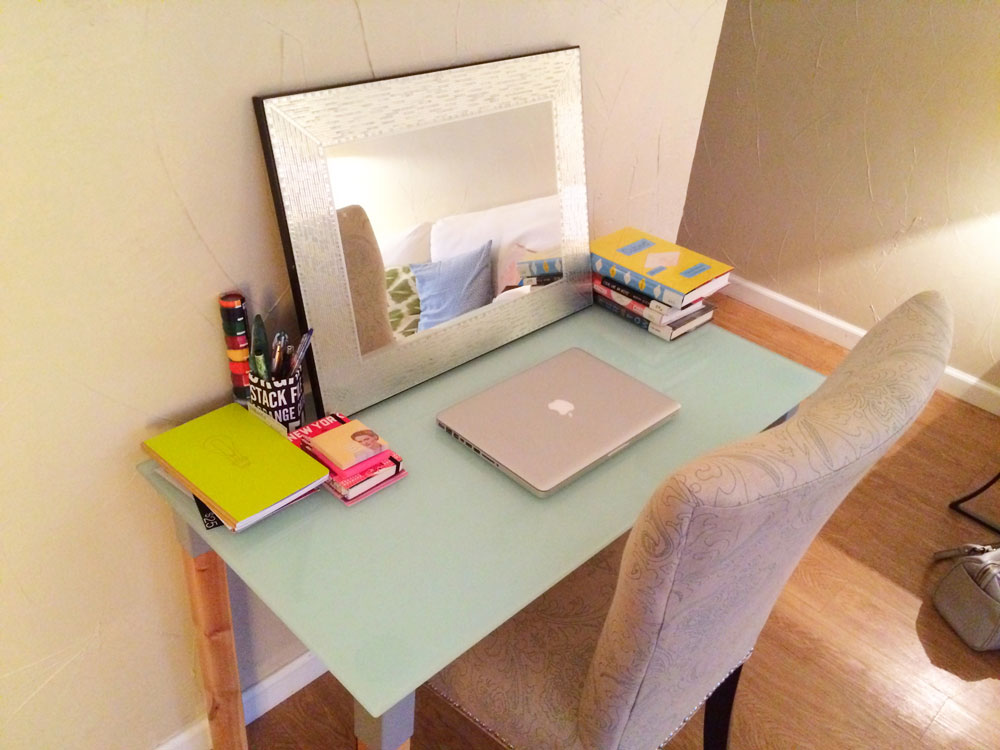 I do all of my work on my Macbook Pro. When I'm recording or doing any lengthy writing I'm usually at my desk, otherwise it's my lap + my couch. But I tend to move around a lot, which I guess is the point of having a laptop. Whenever I feel like my creative juices are running low, I usually get up and change to a different spot in my house.
My desk is in a corner of my living room and usually looks like this: my MBP, a stack of library books, and a bunch of notepads.
I arrange all the app icons in my dock by color because that's the only way I'll remember where everything is. I've tried sorting them by type and how often I use them, but by color is the only method that doesn't leave me scanning the whole bar for the icon I'm looking for.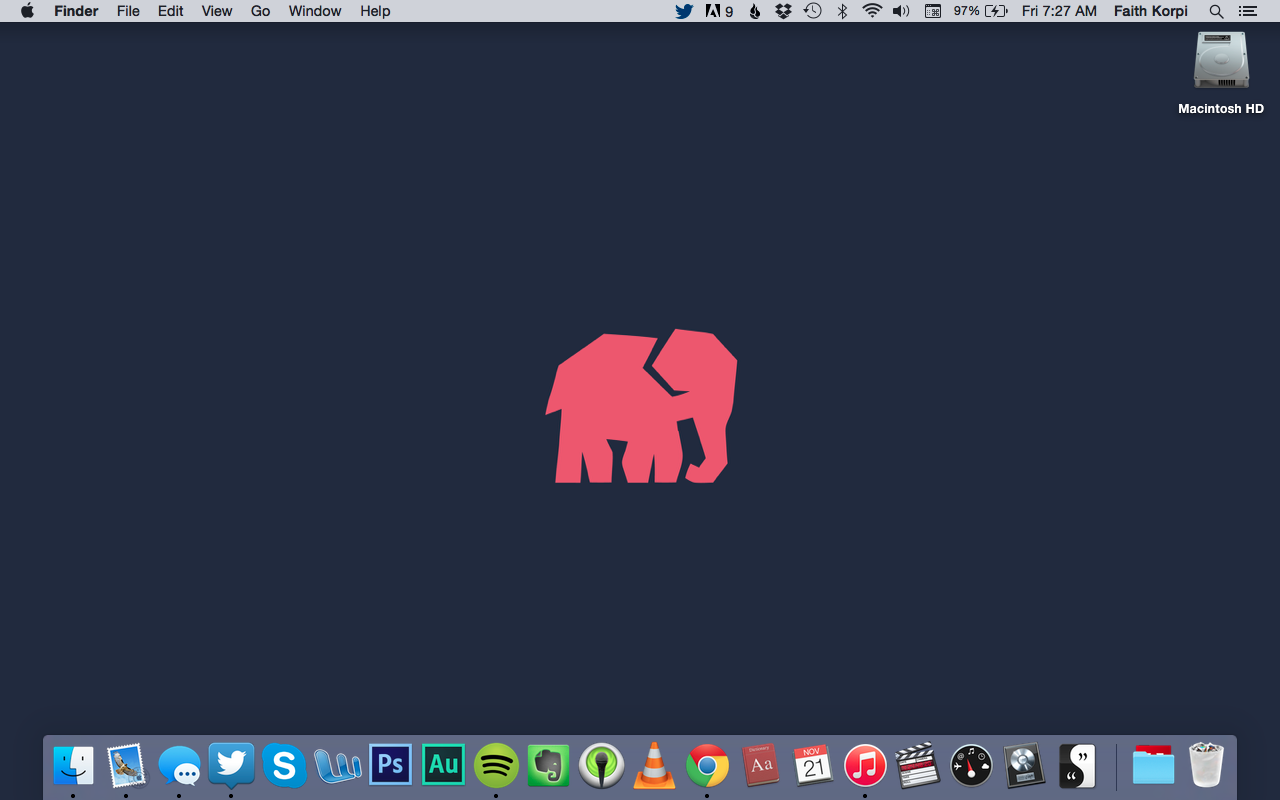 Editor's note: you can find Faith's wallpaper here.
What software do you use and for what do you use it?
How would your ideal setup look and function?
Well, my ideal setup would be a tree house high up in a tree guarded by panda bears. There'd be a desk with an old tangerine iMac that I'd use exclusively for writing and another desk with a new iMac that I'd use for recording and video editing. It'd be the only tree house in the world with Google Fiber and my internet speed would make you weep tears of joy.
…in case that's not what you meant, then I guess I'd settle for a Mac Pro, the largest display possible, and the clickiest keyboard Apple makes.
---
There are more Sweet Setup interviews right here.