How to export your podcast subscriptions from Overcast to Workouts++
March 1, 2018
Workouts++ is the best standalone activity tracker for Apple Watch, and one of its best features is the ability to listen to podcasts while working out. Since there is no Apple Podcasts support in Apple Watch, this is currently the only way to listen to podcasts while your iPhone isn't paired to your Apple Watch.
While Workouts++ offers a built-in search for adding podcasts, Overcast allows you to simply export your entire podcast list right into Workouts++.
First, tap the Overcast icon near the top left part of the main screen, then scroll to the bottom and look for Export OPML. OPML is the file format that RSS and podcast app use.

Once you tap Export OPML, you'll see a share sheet. Scroll over until you see Workouts++. Tap it, and your entire list will be imported.

Since the apps are separate, marking an episode as played in Overcast won't mark it as played in Workouts++ and vice versa. Once you complete an import, you can add individual episodes to your watch from the Workouts++ app, or you can simply stream them if you have an LTE Apple Watch.
---
We have more helpful tips right here.
---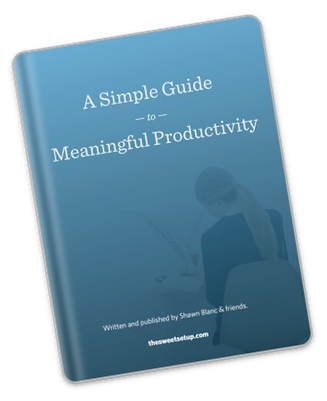 Get Back Hours Per Week
Discover how to improve your workflows and get more focus with this free, in-depth guide to productivity.