Everything You Need to Know from Yesterday's Apple Keynote Presentation (WWDC 2020)
June 23, 2020
Yesterday, Apple kicked off their annual Worldwide Developer Conference (WWDC) with an impressive keynote presentation (you can watch Apple's Keynote replay here and the TSS First Impressions webinar here).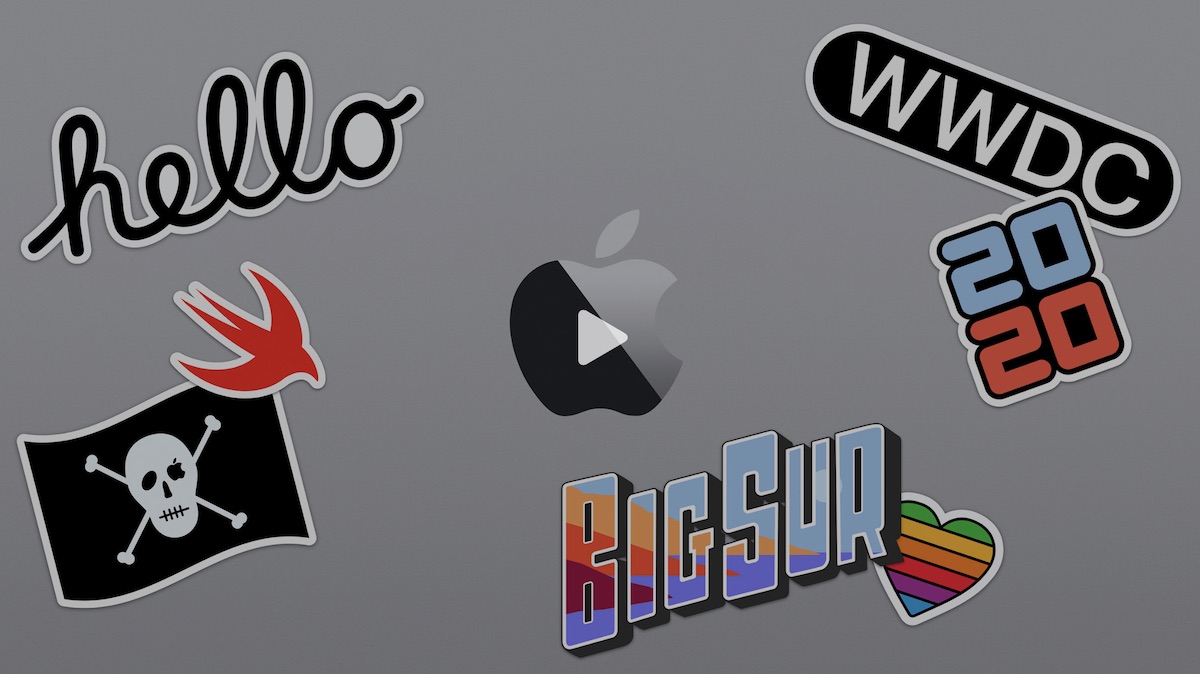 This year's keynote was different than previous years due to COVID-19 and the entire conference being virtual, but it was still jam-packed with new software demos and features.
Here's a summary of what was announced, and everything you need to know about what is new and exciting.
iOS 14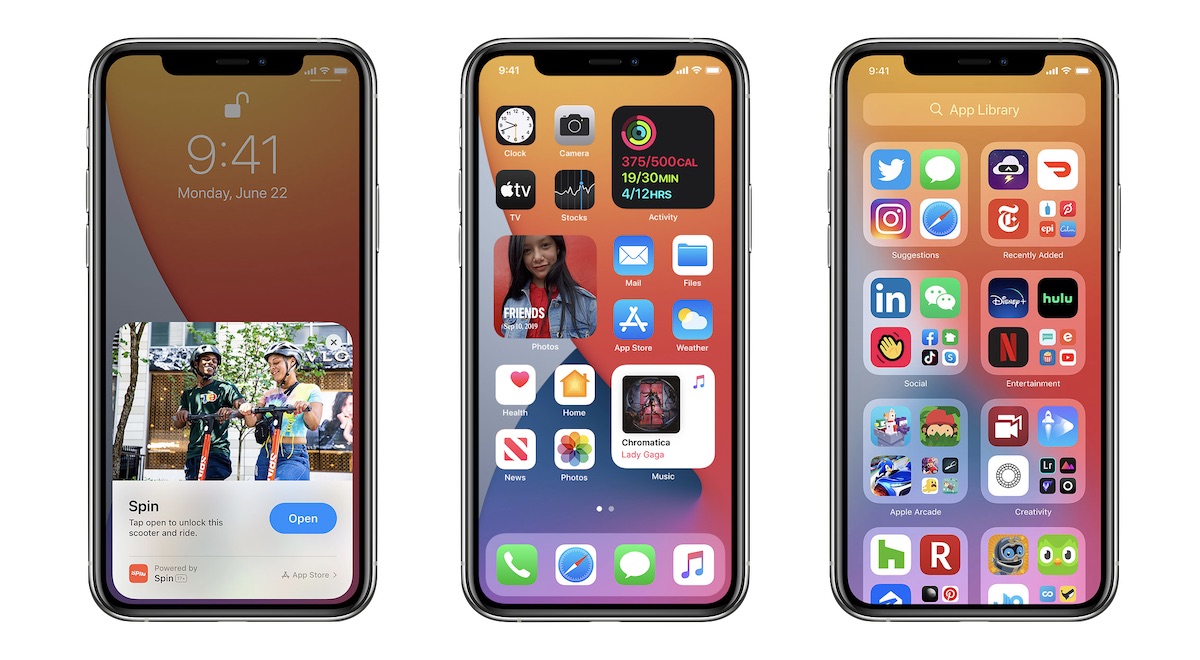 iOS 14 lets you do more on your iPhone than ever before:
App Library — Gives you a new way to organize your iPhone. Includes categories like Suggestions and Recently Added, and lets you hide inactive Home Screen pages.
Improved Widgets — Widgets can now be different sizes and can be dragged onto your Home Screen. The new Smart Stack widget can intelligently display the widgets you want at appropriate times (kind of like the Siri Apple Watch face).
Picture-in-Picture — Watch video or continue a FaceTime call even when you switch to another app. You can even swipe the video player to the side while the audio keeps playing.
Siri Improvements — Siri no longer takes over your entire screen when activated, and gains the ability to send audio messages.
New Translate App — Allows you to translate text and audio between two different languages on your device, and even works while offline.
Big Messages Upgrade — Message now allows you to pin conversations, and gives you the ability to use mentions and inline replies in group messages. Arguably one of the biggest upgrades in iOS 14.
New Memoji Styles & Stickers — Several new age options as well as hair and headwear styles allow you to customize your Memoji to your liking.
Maps Improvements — Maps now lets you save Guides that show you great places to visit, and gives you cycling directions and electric vehicle routing (which shows you charging stations along your route).
CarPlay Expansion — Developers can now create CarPlay apps in additional categories (Parking, Charging, and Quick Food Ordering), and you can use your iPhone as a car key (and even share car keys with other people using iMessage).
App Clips — App Clips are parts of an app that are small and load quickly that you can use the moment you need them (like paying for parking, renting a bike, or ordering food). They utilize Apple Pay and Sign In with Apple, and can be triggered by QR Codes, NFC Tags, and more.
Compact Calls — Alerts from incoming phone calls, FaceTime, and third-party apps (like Skype) no longer take over the entire screen. Instead, they are displayed in a new, compact design that appears near the top like a notification.
Folders in Shortcuts — Finally. You can now group your Shortcuts into folders inside of the Shortcuts app.
Customizable Default Apps — Another finally. Now you can choose a different app to use as the default email client or web browser on your iOS device.
iPadOS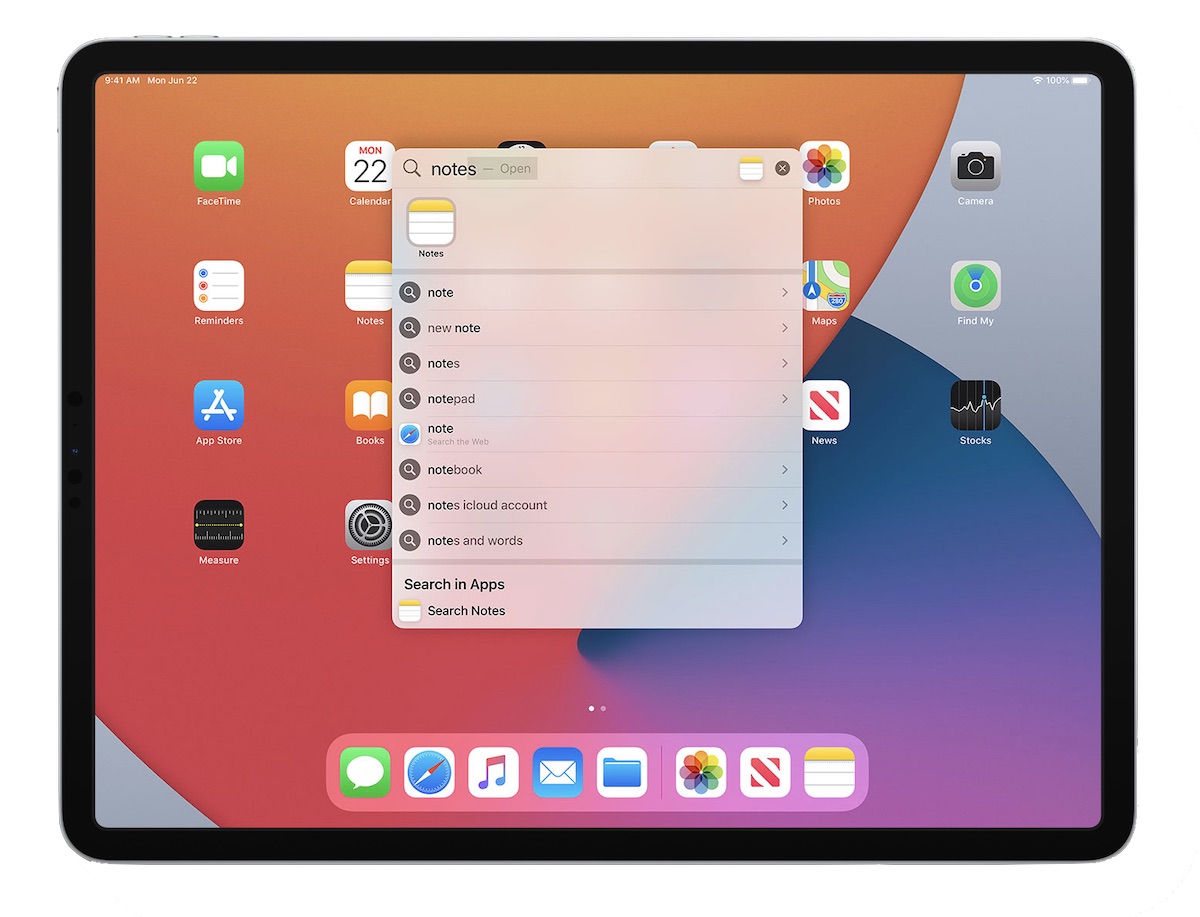 iPadOS gets all the updates in iOS 14, plus a bunch of iPad-specific ones:
Redesigned Sidebars — iPadOS apps now have sidebars that deliver more information while also showing more of the app's functionality in the main window (can be seen in Photos, Music, Shortcuts, Voice Memos, Calendar, Notes, Files, Mail, and Contacts).
Search Improvements — Search now looks and feels a lot like Spotlight for the Mac.
Compact UI Enhancements — Several apps that used to take over your iPad screen no longer do. For example, activating Siri on iPadOS now opens in the bottom-right corner of the screen. The compact results screen makes it much easier to do things quickly.
Scribble — Lets you handwrite with your Apple Pencil in any text field and then automagically converts your handwriting into text. It also lets you scratch a word or space to delete it, and even includes support for Chinese characters.
Better Note-Taking with Apple Pencil — You can now select handwritten notes and copy as text, as well as pause slightly when drawing shapes to convert your imperfect drawings into perfect ones (works with a surprising number of shapes, including thought bubbles and hexagons). Data detectors also allow you to tap recognized information like phone numbers or addresses to take action on the information.
AirPods
The next section of the presentation was a bit of a surprise, as Apple announced a couple big updates to AirPods software:
Automatic Switching — AirPods can now automatically switch between your iPhone, iPad, Mac, and Apple Watch when paired using the same iCloud account.
Spatial Audio — Pairs with dynamic head tracking to bring a movie theater experience to your AirPods Pro ((works with Dolby 5.1, 7.1, and Atmos encoded video).
watchOS 7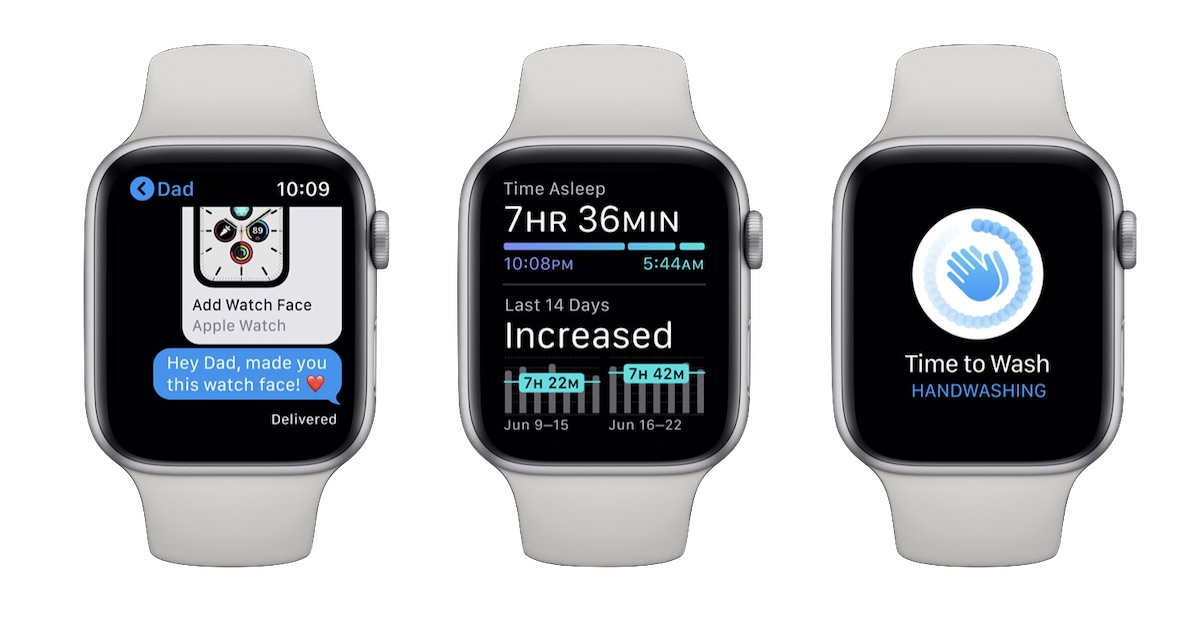 The Apple Watch will be getting several significant upgrades with watchOS 7, including:
Upgraded Complications — You can now have several complications from the same app on the same face, allowing you to customize your Watch faces in new ways.
Finding Faces — No new watch faces were announced, but you can now share faces you've created by texting, emailing, or posting a link online. You can also add faces directly from websites and the App Store.
Workout Improvements — The Workouts app has been renamed to Fitness, and includes several new workout types like Dance, Core Training, Functional Strength Straining, and Cooldown.
Sleep Tracking — A long-requested feature, your Apple Watch can now track your sleep and write the data directly to the Health app. Bedtime routines can help you transition to sleep, and haptic alarms wake you up silently.
Handwashing Detection — Your Apple Watch can now detect when you're washing your hands, and provide you a countdown timer with haptic feedback to let you know when they're clean.
Privacy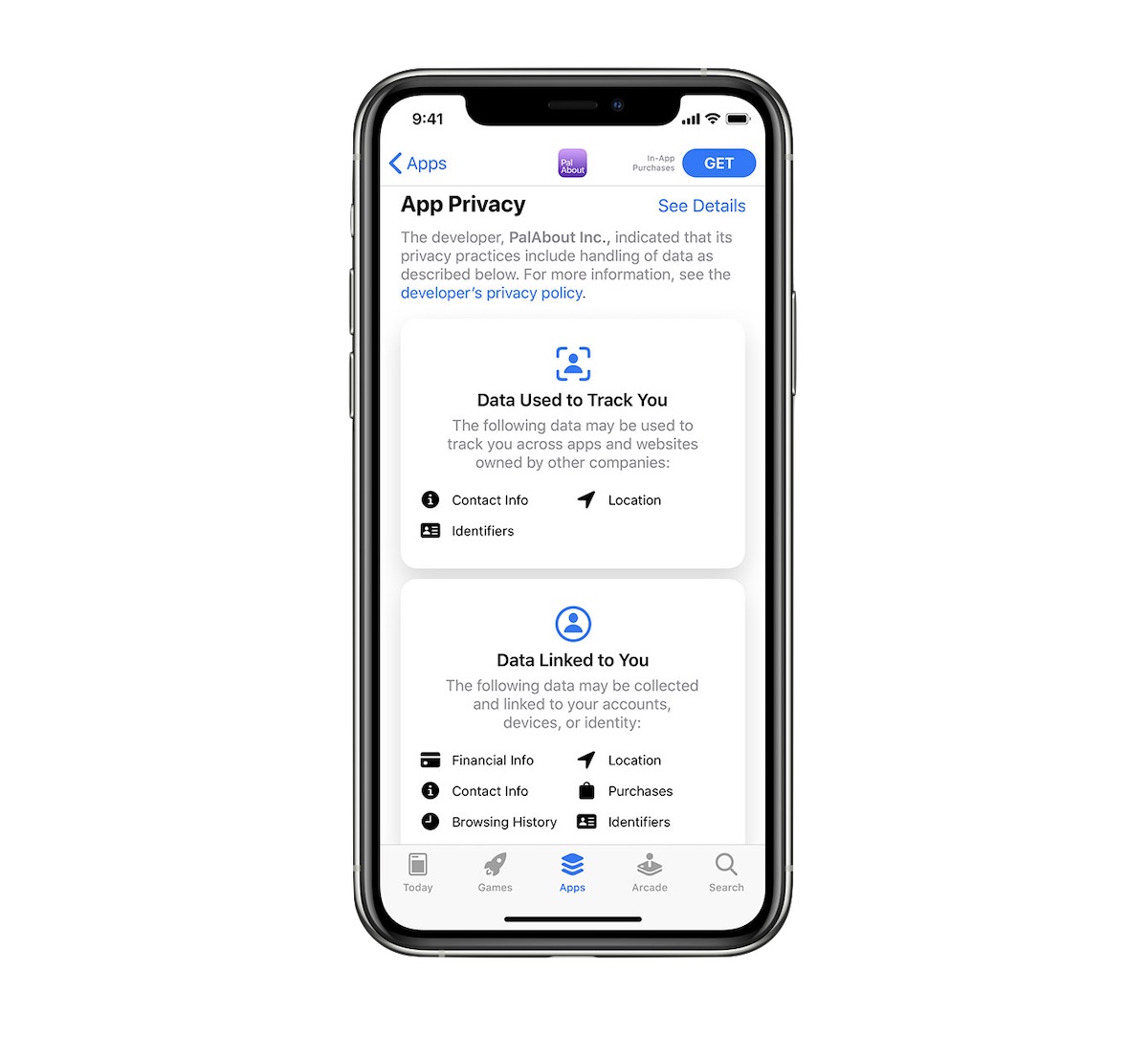 There was a whole section of the keynote devoted to privacy. Here's the key takeaways:
Apple's Approach to Privacy — There are four key points Apple takes into consideration with regards to privacy: 1) Data minimization, 2) On-device intelligence, 3) Security protections, 4) Transparency control.
Approximate Location — You can now share your approximate location (rather than your precise location) with people.
Recording Indicator — iOS now displays an indicator whenever an app is using the microphone or camera, both in the app and in Control Center.
Privacy Info on the App Store — Developers must now report their privacy practices in the form of a privacy policy (including data collection by the developer used to track you across companies), and all information is publicly listed in the App Store listing for the app.
Home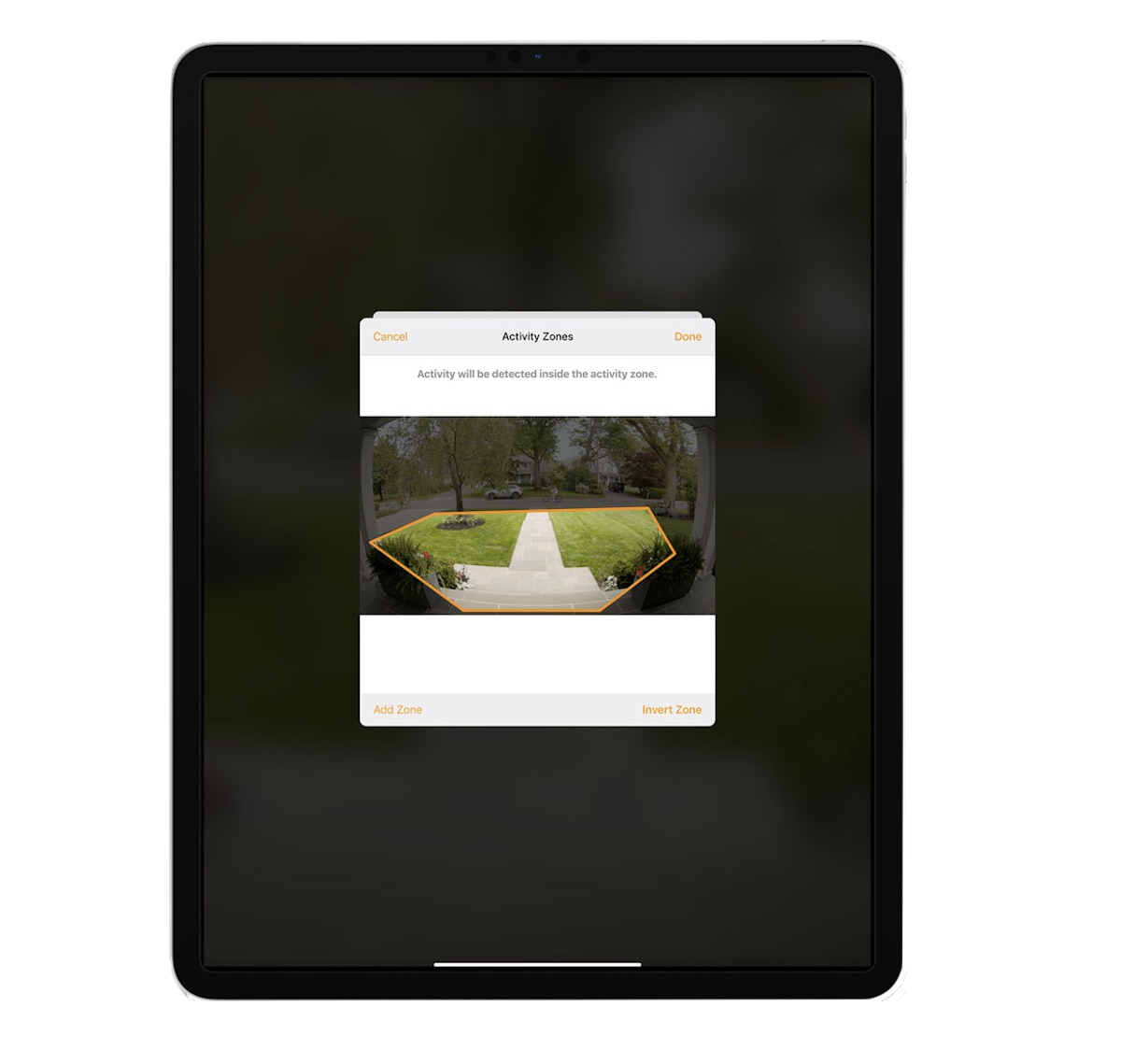 The Home app is also getting some nice upgrades, including:
New Interoperability Standards — Apple worked with Amazon and Google (and many others) to create a standard for smart home devices, making devices compatible across smart home ecosystems.
Adaptive Lighting — Smart light bulbs can now change color to maximize comfort and productivity. Ease into your morning with warmer colors, stay focused and alert during the day with cooler colors, and wind down at night by removing blue light.
Suggested Automations — The Home app will suggest useful automations automatically when you add a new device, like turning on the porch light in the evening or opening the garage door when you get home.
Activity Zones for Cameras — With HomeKit Secure Video, you can now identify Activity Zones which allows you to capture video or receive notifications only when motion is detected in those areas.
Face Recognition — Cameras can now identify people you've tagged in the Photos app and use that information to trigger automations and notifications (like announcing their arrival on your HomePod).
tvOS
tvOS didn't get a ton of attention, but it did receive a couple of updates:
Enhanced Multi-User Support — If you use your Apple TV with multiple users, each user account will now save and store their own progress levels for games.
Better Picture-in-Picture Support — Picture-in-Picture is now no longer confined to the TV app. For example, you can now can use fitness apps while watching tv, or even use PiP with a video you AirPlay from another iOS device.
Camera Feeds on Apple TV — HomeKit enabled cameras can now show up in the Home view inside Control Center. If someone rings a HomeKit enabled doorbell, the camera feed will show up in a picture-in-picture window on your Apple TV.
macOS
The newest version of macOS is titled Big Sur, and offers a bunch of improvements:
Design Refinements — New icons, compact toolbars, new glyphs, translucent menu bars, and updated menu layouts add up to a pretty big user interface update.
Control Center on the Mac — The Control Center makes its way from iOS and allows you to customize the functionality of your menu bar.
Mac Catalyst Improvements — Catalyst continues to get better, offering a bunch of new controls for developers. Apple also ported their Messages and Maps apps over to the Mac using the new Catalyst options.
Safari Improvements — Safari continues to get faster, and also offers a customizable start page, a web extensions API (to help bring extensions from other browsers over to Safari), and adds icons to tabs. Safari also now offers a Privacy Report which tells you what websites are tracking your activity and what information they're collecting.
Apple Silicon
Perhaps the biggest announcement from the keynote presentation was the switch from Intel to Apple's internal silicon chips for the Mac. Tim Cook included this transition in a short list of monumental dates for the Mac:
The switch to PowerPc
The development of Mac OS X
The switch to Intel
The announced switch to Apple Silicon
It's pretty easy to see the upside here: Apple's chips are best-in-class. In 10 years, the iPhone has gotten 100x faster and the iPad GPU has gotten 1,000x faster. Using their own chips will allow Apple to get more performance and require less power, and will make the Mac great for machine learning.
All of Apple's apps are currently designed for Apple silicon, and everything developers need to get their apps ready is included in XCode and requires "a couple days of work."
There's also a couple tools being made available for developers to help make the transition easier:
Universal 2 — Allows developers to support current Intel-based hardware and the new Apple Silicon in a single binary (what Microsoft and Adobe are using while updating their apps).
Rosetta 2 — harkening back to the original Rosetta Stone to help with the transition from PowerPC to Intel, this will allow users to use apps designed for Intel-based hardware on new Apple silicon. Apps will be translated on installation to make them faster, and will be transparent to users.
Virtualization tools — Allows apps like Parallels Desktop to run other operating systems (like Linux), or hardware-intensive applications (like games) without requiring any work from the developers of those apps.
Quick Start Program — A program for Apple developers to speed up the development of Apple silicon native applications, including additional resources and access to Developer Transition Kit hardware (a Mac Mini with an A12z processor, 16 GB of RAM, and a 512 GB SSD).
The first Apple silicon units will begin shipping at end of this year, and the full transition is expected to take about two years total. Apple announced plans to support Intel-based Macs for years to come, and even mentioned that there are still Intel-based Macs in the product pipeline.
Conclusion
So there you have it — lots of great stuff to come in the near future. The developer betas are available now, but public betas won't be released until July. All of the OS updates are scheduled for release this fall.
Curated List of Must-Have Apps
We spend an inordinate amount of time sorting through hundreds of apps to find the very best. Our team here at The Sweet Setup put together a short list of our must-have, most-used apps in 2022.
You will get…
The current list of The Sweet Setup's top 8, must-have apps.
A special, pro tip for each app to help you save time and become more of a power user.
A hidden feature of each app that you may not have known about.
The Sweet Setup Staff Picks for 2022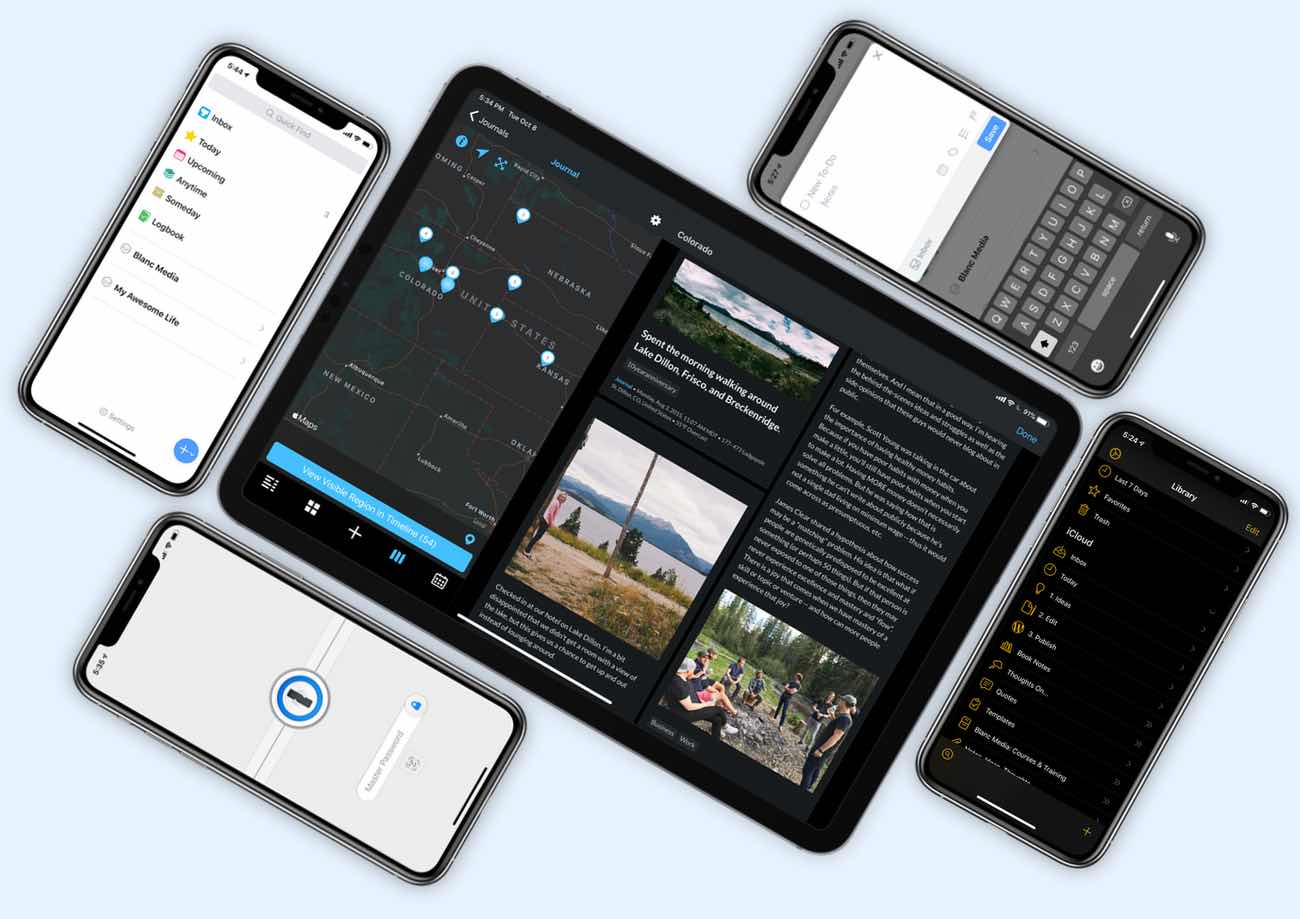 These apps work on iPad, iPhone, and Mac. And they range across several different categories but are mostly focused on productivity. They will help you get the most out of your devices and your day.