How to download your entire Spotify library on iOS
March 30, 2017
Spotify, the best music streaming service, contains millions of tracks. This makes it easy to completely ditch local music synced with iTunes, but one negative to streaming is that you need to be online to listen. This doesn't work when you are on a plane or somewhere else with low connectivity.
Spotify does make it possible to download music offline, though. On any album or playlist page, you can enable the Download option so you can listen while not connected to a network. There doesn't appear to be a way to download your entire library offline at first glance, but the option is there if you know where to look.
Before we get started, visit the settings section of Your Library → Settings → Streaming Quality. The Download quality is set to Normal by default, but depending on the free storage on your iPhone, you might want to move to High or Extreme.
Next, go to My Library → Songs. From here, you'll see a list of every song in your library. Enable the Download option, and this will start the process of downloading all of your music.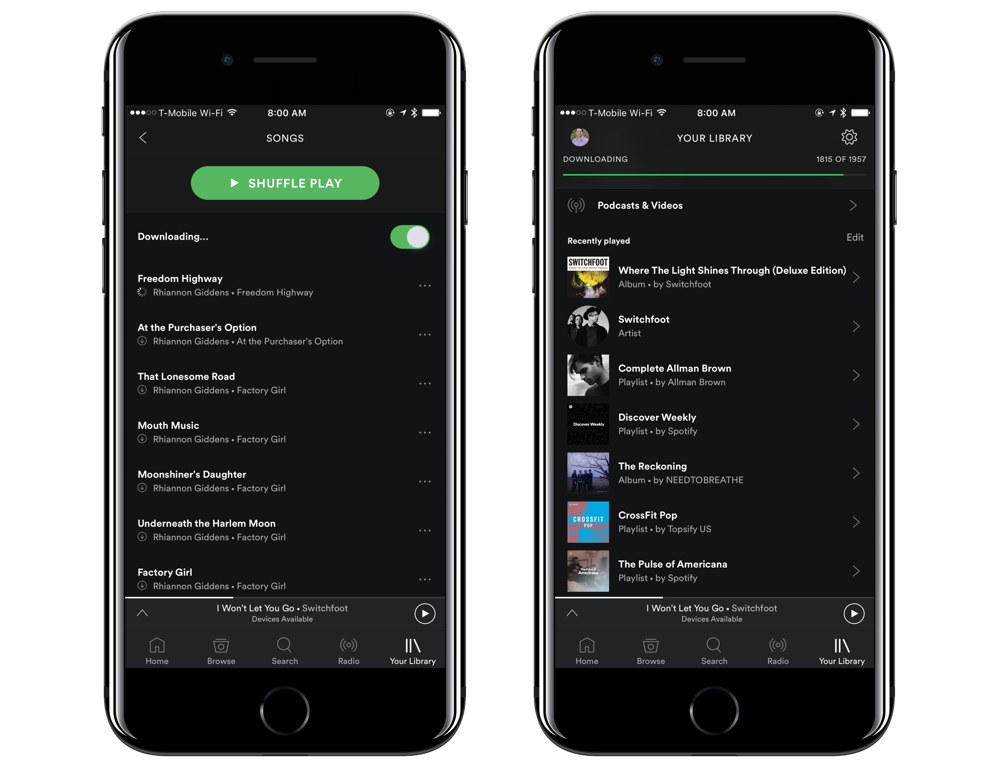 One thing to note is that Spotify only downloads while the app is open. To keep your iPhone from going to sleep, go to Settings.app → Display & Brightness, and change the Auto-Lock setting to Never. Then, plug in your iPhone, open Spotify, and let the downloads complete.
---
We have more helpful tips right here.
---
Wait. There's a Bonus….
Custom Productivity Templates
We have a set of custom productivity templates that work well with the iPad app, GoodNotes. And if you want to try them out, we've put together a free guide that can help you.
We'll show you…
How to create and save custom page templates in GoodNotes.
How to use those page templates to transform GoodNotes into your own productivity notebook (or any other type of notebook replacement).
Plus, we also have included a couple of our custom productivity templates for you to get started with. These templates are right out of our popular productivity course.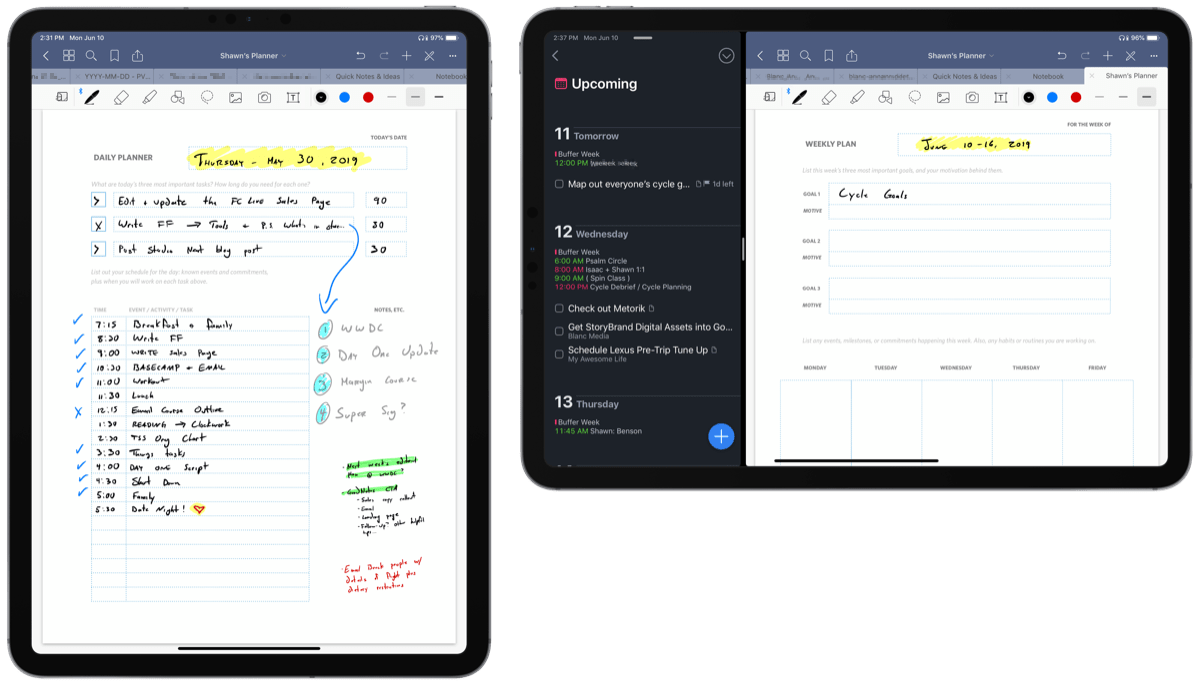 The custom templates and the guide are available for FREE to our email subscriber community. And you can get it right now. By joining the Sweet Setup community you'll also get access to our other guides, early previews to big new reviews and workflow articles we are working on, weekly roundups of our best content, and more.