How to download your entire Apple Music library offline
December 1, 2016
Under iOS 10, Apple Music allows you to auto-download newly added items to your iOS devices. With 256 GB devices now on the market, it's easily possible to fit even the largest libraries offline. The downside is there is no way to download your existing library to your device. But, thanks to some playlist trickery, you can download your entire library with ease.
To get started, create an empty playlist in iTunes on your Mac or PC. Go to the songs section, and hit CMD + A (or Ctrl + A on a PC) to select all of your songs. Drag them to the new playlist. The totals at the bottom should match your entire library.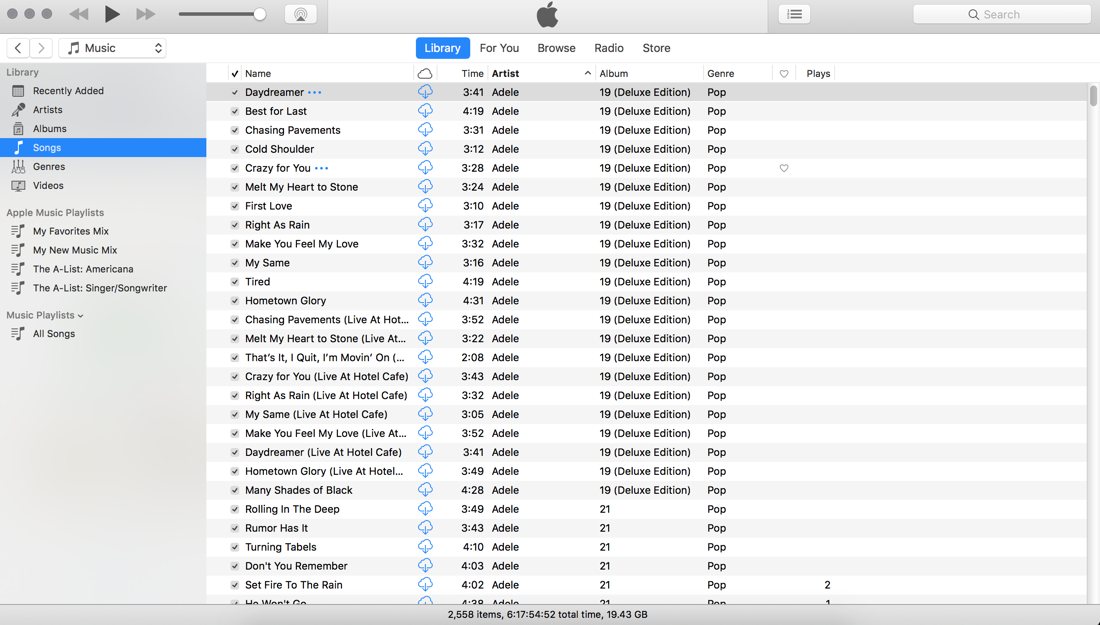 On your iOS device, go to that playlist and tap the download offline button (represented by a cloud with a down arrow). It will certainly take a while depending on the size of your library, but it's better than manually tapping individual albums.
---
We have more helpful tips right here.
---
Free Productivity Guide: Download our simple guide to productivity to help you improve your workflows and be more focused with your time and attention. Get it here.