Deliveries for iOS updated
January 27, 2016
Deliveries, our favorite way to track packages, has been updated to version 7.
Today's release brings a lot of goodies for iPhone 6S owners like Peek and Pop on the main list of deliveries and Quick Actions to add new deliveries or scan a barcode: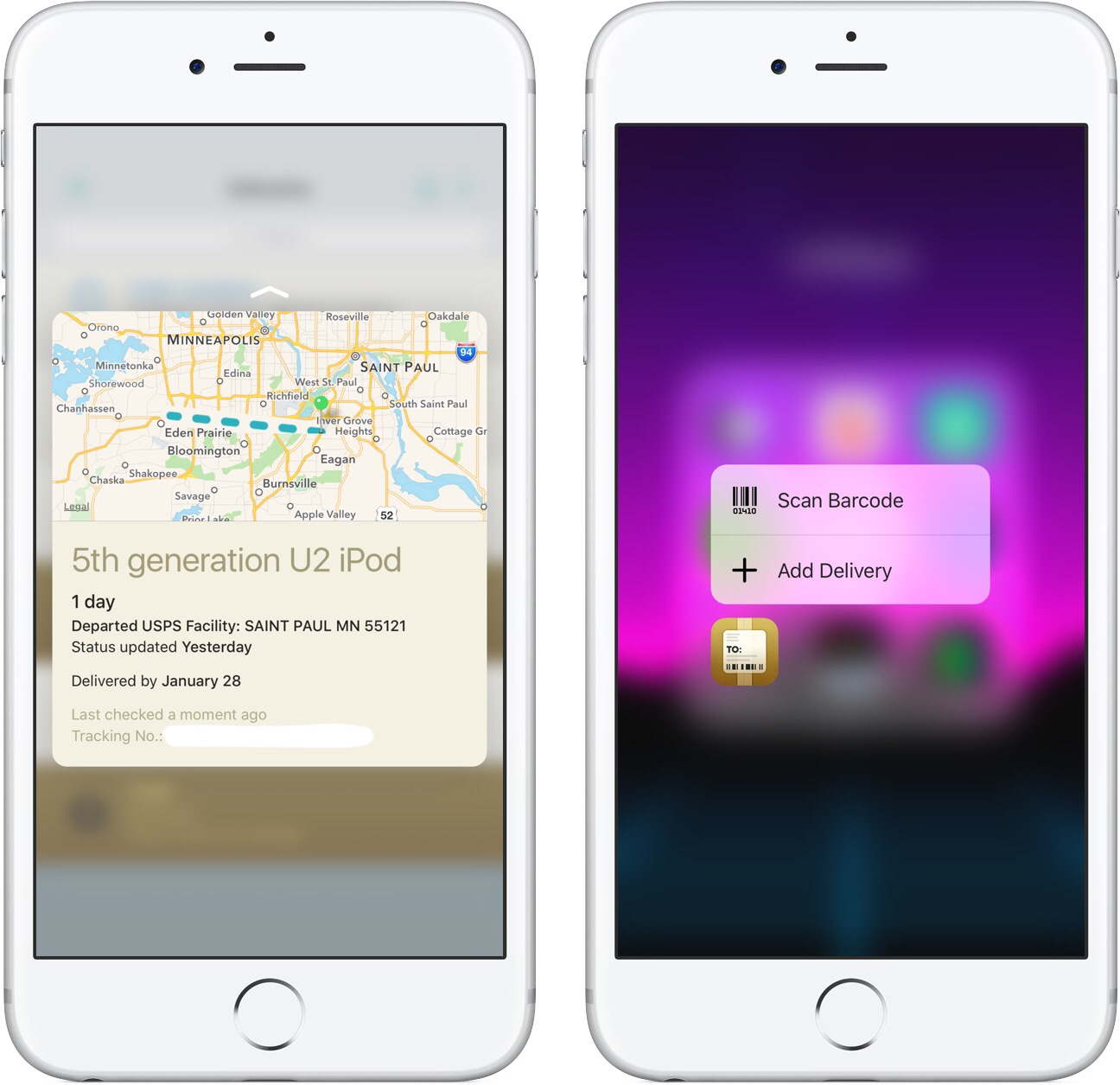 On the iPad, the app now supports iOS 9 multitasking, including Slide Over and Split View, in addition to support for the iPad Pro's screen resolution. Support for Siri Reminders is also present.
Deliveries syncs with iOS and OS X, and with version 7, this is made possible by improved iCloud syncing. The app now uses iCloud for faster and more efficient syncing, even for archived items.
Deliveries can be found on the iOS App Store for $4.99.