Day One releases version 2.6 for iOS and Apple Watch
March 29, 2018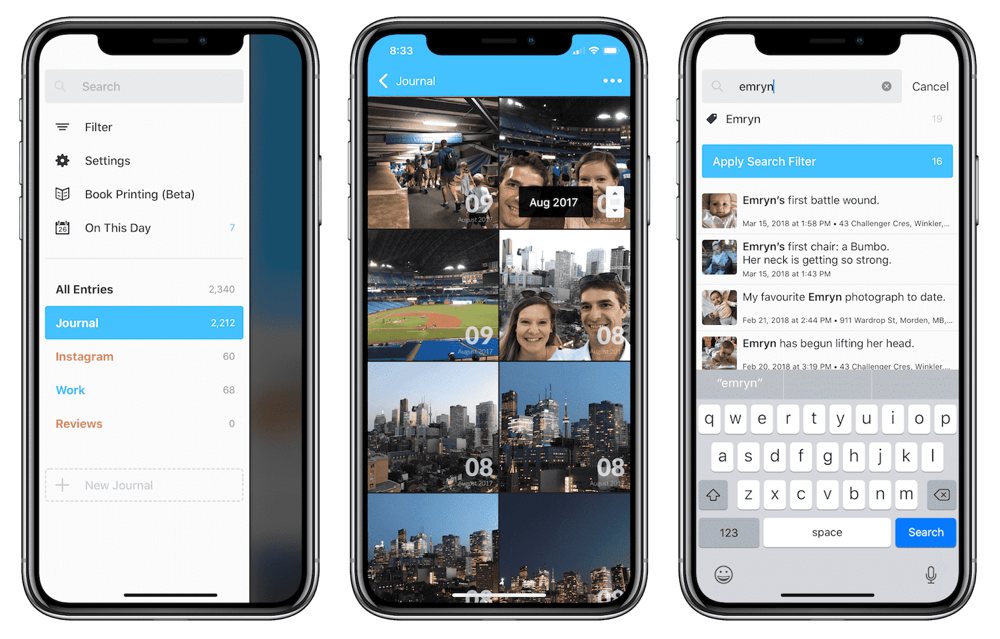 Day One has been the best journaling app for iPhone, iPad, and the Mac since, well, day one. The latest update to Day One introduces a range of new features to make the app easier and smoother to use, both on iOS and on Apple Watch.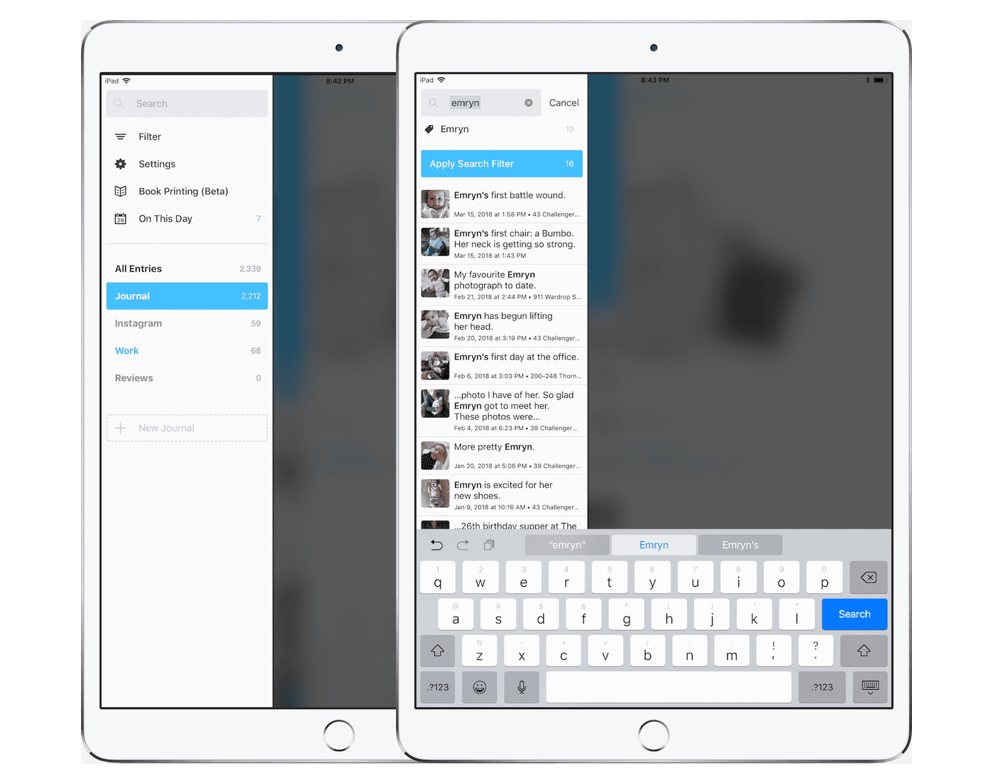 First and foremost, Day One 2.6 introduces a new journal switcher drawer for faster and simpler switching between your multiple journals. Simply swipe from the left (or tap Journal in the top left-hand corner) and you'll be met with the new UI.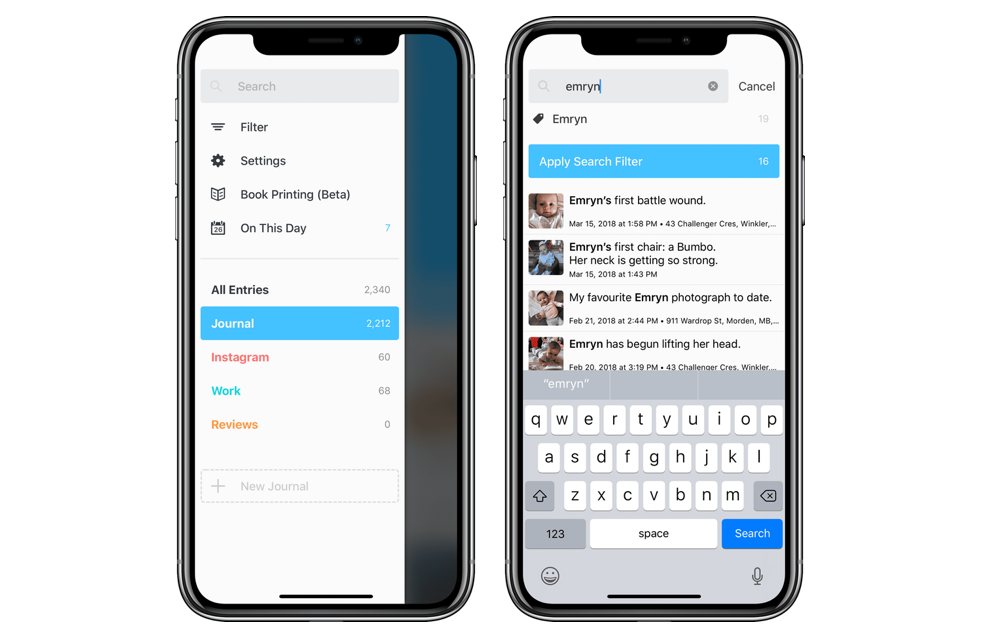 At the top of the new UI is the newly designed Search and search results. Searching inside Day One has always been easy, but this new search mechanism makes finding any entry extra simple. I keep over 2,200 journal entries in Day One (mostly with photos these days), and the search results popped up immediately without any load times or downloading.
Apple Watch users will be happy to find Day One 2.6's new complication allows you to quickly open the watch app from your watch face. You can now also view a list of your recent locations to create entries from the Apple Watch app.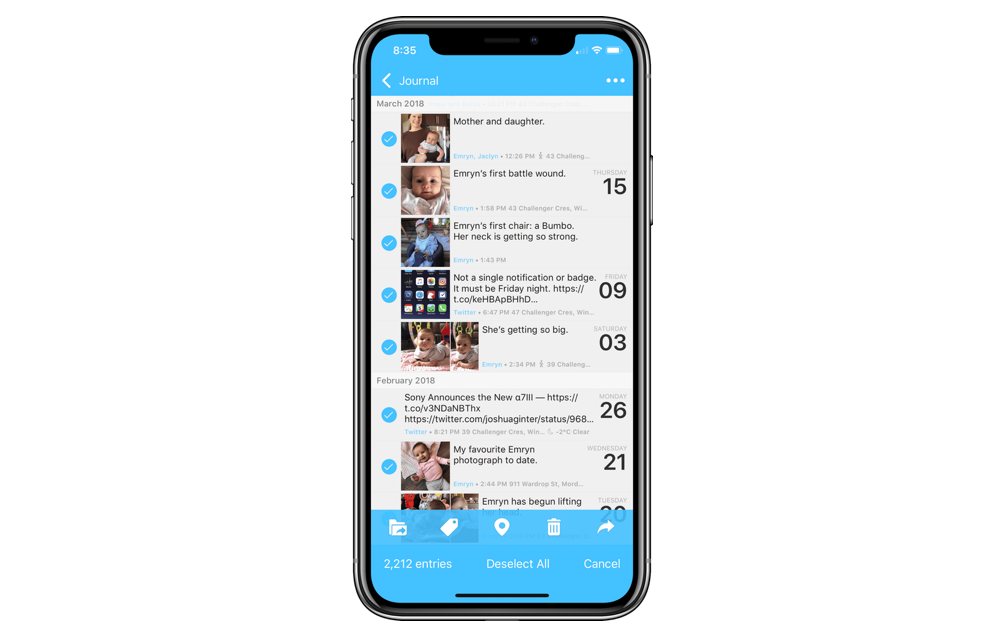 Day One 2.6 has a range of other, smaller new features and improvements:
A new scrubber for the photo timeline has been added for quicker browsing through photo entries.
Improved swipe to dismiss, and metadata views have been added to clean up the UI.
Foursquare locations (without authentication) have been added for Day One Premium subscribers.
UI sounds have been removed.
I always liked Day One's UI sounds, but they did always seem to make the app feel slower. I feel Day One 2.6 has a new, zipper feel to it thanks to the cleaned up release.
Day One has been one of our must-have apps from the start, as journaling on the iPhone, iPad, and Mac has never been easier thanks to Day One's cross-platform app. Day One 2.6 doesn't bring with it the big hallmark new features expected this year (like audio note recording or video entries), but the little improvements are sure to make the app easier to use and faster to search.
You can pick up Day One for iPhone, iPad, and Mac for free on the App Store. Once you get the hang of the app, we wholeheartedly recommend Day One's premium subscription.