Day One 3.1 for iOS introduces Siri Shortcuts
September 17, 2018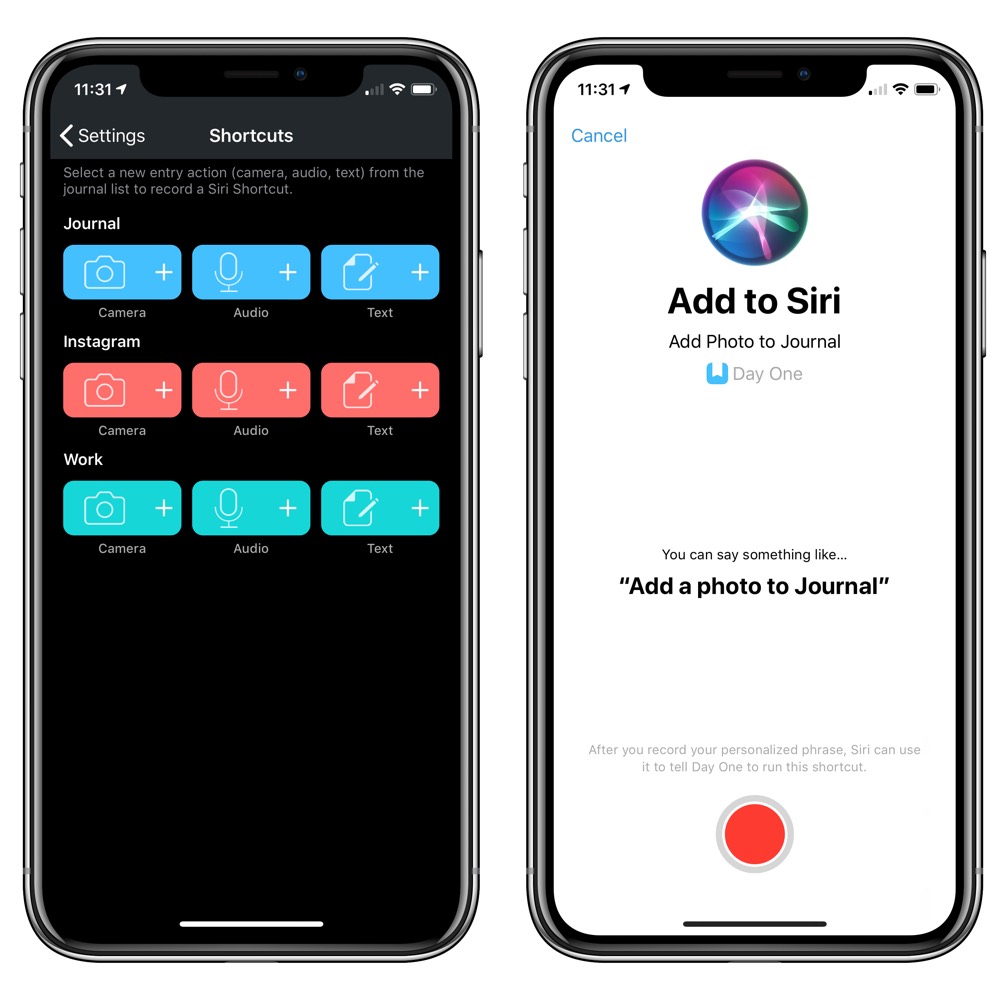 On the smaller end of the scale, Day One 3.1 for iOS debuts today with support for iOS 12 and Siri Shortcuts. Although having one of the shorter change logs in the App Store's Updates page today, Day One 3.1's Siri Shortcuts implementation has the potential to completely rework how you use and how you create your digital journal.
Day One is our pick for the best journaling app for iPhone, iPad, and Mac, and the recent introduction of version 3 has dramatically improved the digital journal app. The inclusion of audio snippets to journal entries has had a lasting impact on my own journal already, as I've had the chance to capture unforgettable moments while on vacation or with my daughter. Update 3.1 improves a lot of the performance in the original version 3 release and brings back a few missing features from prior versions.
Siri Shortcuts
Day One 3.1's Siri Shortcuts implementation makes it easier than ever to use Siri to create journal entries. If you set up your own custom Siri queues, you can now also create different types of journal entries with Siri.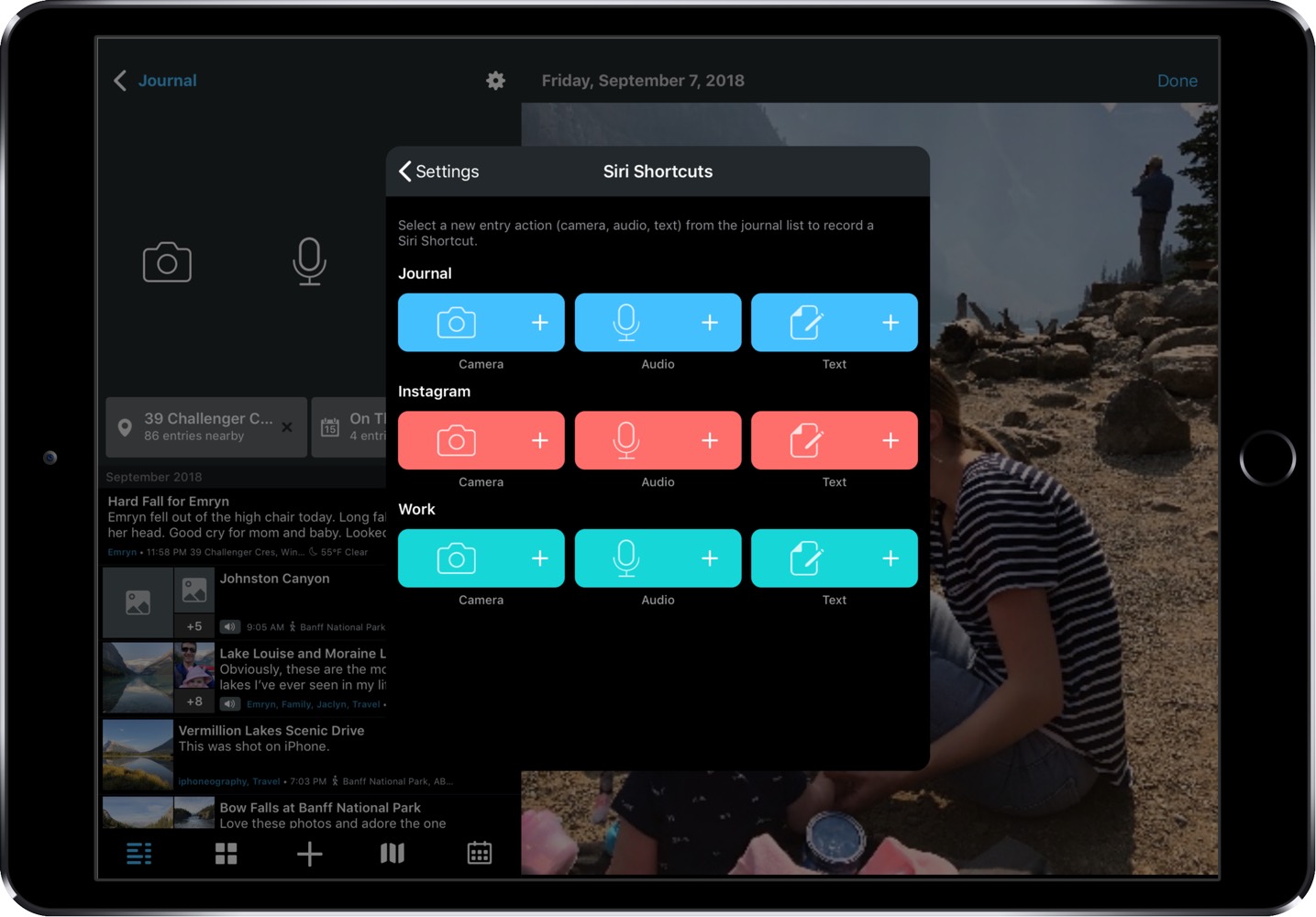 So you could say "Create new photo entry," and Siri will create a journal entry with the last photo in your Camera Roll or prompt you to choose a photo.
Or, you could tell Siri to capture the audio around you and use it to create a new journal entry. This would be great for spur of the moment events you want to capture that you know you won't be able to save later on.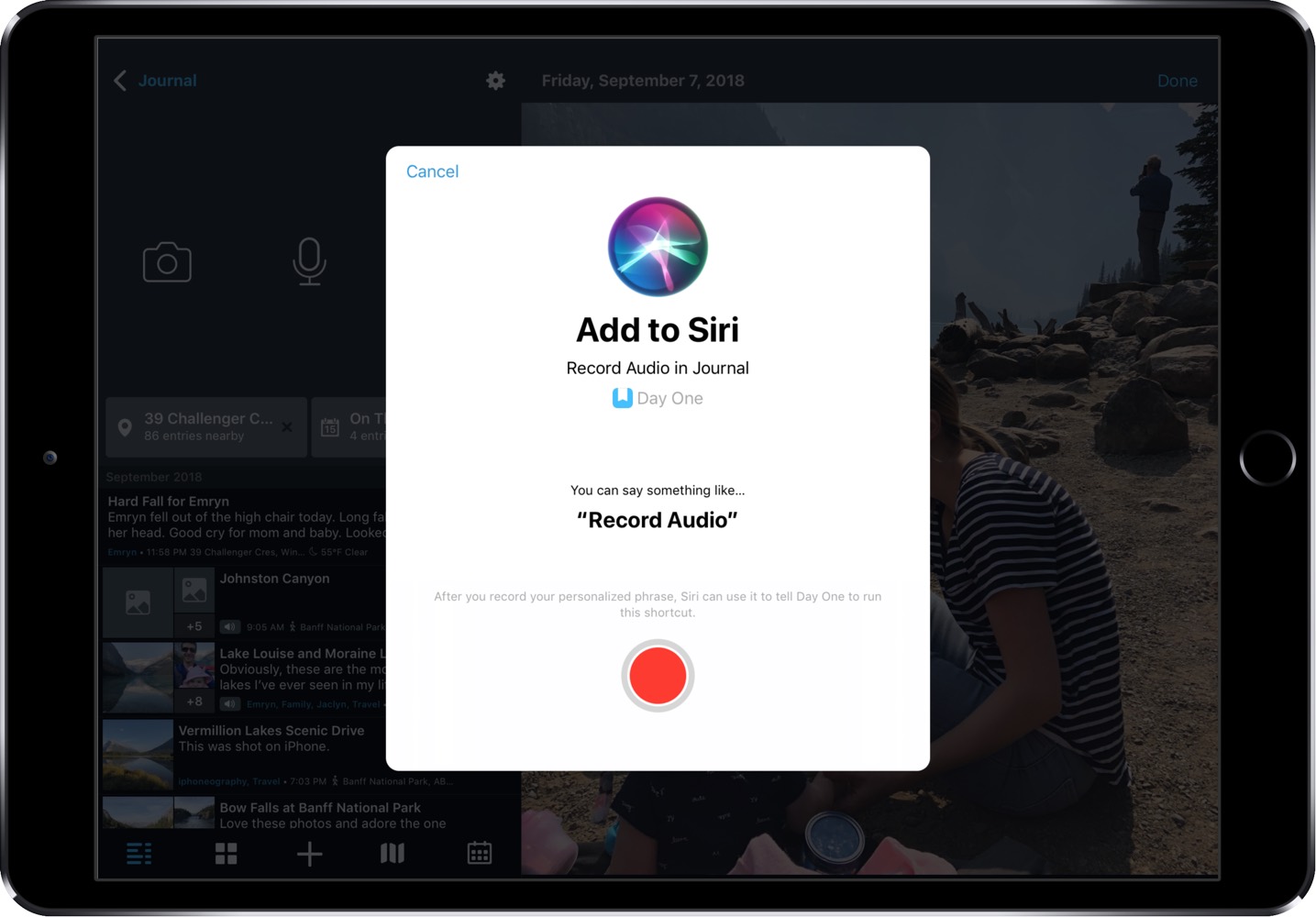 The addition of Shortcuts to iOS 12 is sure to have a major impact on almost every supported app in the App Store and paves the way for faster, more efficient workflows to take over iOS. I think, however, that Day One's potential is near the top of that list.
Other Improvements and Additions
Day One has notoriously cut away features with major new releases, which has garnered some negative criticism from long-time users. Publish, for instance, was a method to publicly share journal entries — it hasn't been available since Day One 2.0 debuted.
While Publish hasn't returned just yet, features like Handoff and Continuity have been re-enabled in Day One 3.1 to allow you to jump between your Mac and iOS devices with ease.
Paul Mayne and the team have also introduced a new filter for finding your checklist entries — a new feature inside Day One V3.
There are also performance improvements, a smaller app size, better memory consumption, support for typing Markdown links, and more.
---
Again, Day One 3.1 doesn't have the largest list of new features to debut for iOS 12, but we think these are important changes. Creating a custom Siri Shortcut to automatically create specific types of journal entries is sure to be a hit, as it allows for more spontaneous journal entries you wouldn't otherwise be able to capture.
You can download Day One 3.1 for free for iPhone and iPad. If you have any questions, be sure to check out our review or take a peek at our in-depth course outlining all the details in Day One.
Wait! There's more….
How to Use Day One in Your Life
For a the best journaling app, you won't do better than Day One. And if you want to discover how to use this app more regularly, and take full advantage of all its features, then we have some video screencasts that can help you.
In our course, Day One in Depth, you get 8 video screencasts that will take you line by line through every feature, setting, preference, and option found in Day One.
We'll show you…
Complete walkthrough of the Mac and iOS apps.
How to create and customize your journal entries (from text, to photo, to audio)
How to find, filter, export, and more.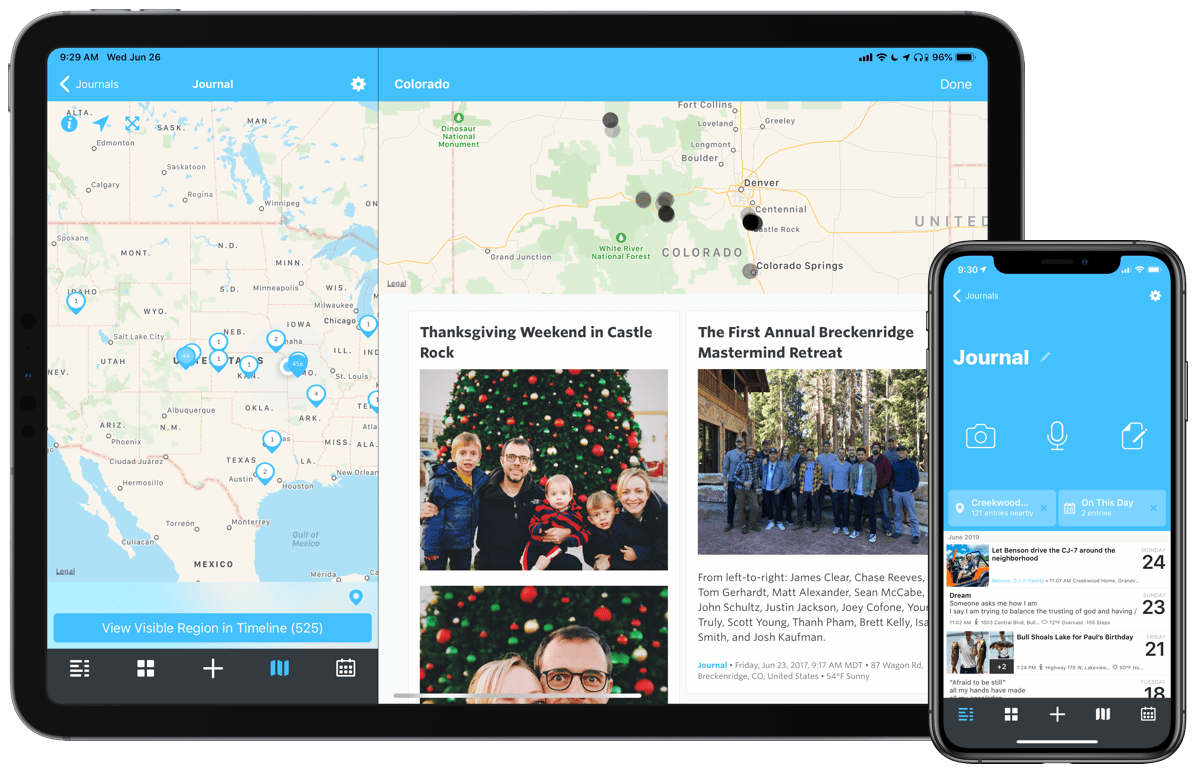 Plus! You will get bonus tips, workflows, and tutorials for how best to use Day One to suit your own needs: from a morning writing time to a photographic travel log, to weekly reviews and productivity journaling — Day One can do it all and we will show you how.