David Sparks' sweet iPad setup
February 3, 2014
Every week we try to post a new interview with someone about what software they use on their Mac, iPhone, or iPad. We do these interviews because not only are they fun, but a glimpse into what tools someone uses and how they use those tools can spark our imagination and give us an idea or insight into how we can do things better.
New setup interviews are posted every Monday; follow us on RSS or Twitter to stay up to date.
---
Who are you and what do you do?
My name is David Sparks and I'm a life-long geek. The first time I got my hands on a computer, I was hooked. It was a Radio Shack Color Computer with 4K of RAM. (Yes. 4K.)
I've been the editor, writer, and janitor at MacSparky.com since 2007. I also occasionally write for Macworld and co-host the Mac Power Users podcast with my pal, Katie Floyd.
Over the past few years, I've gotten in the self-publishing racket and I now publish my MacSparky Field Guides, electronic books with attitude.
Which iPad do you have?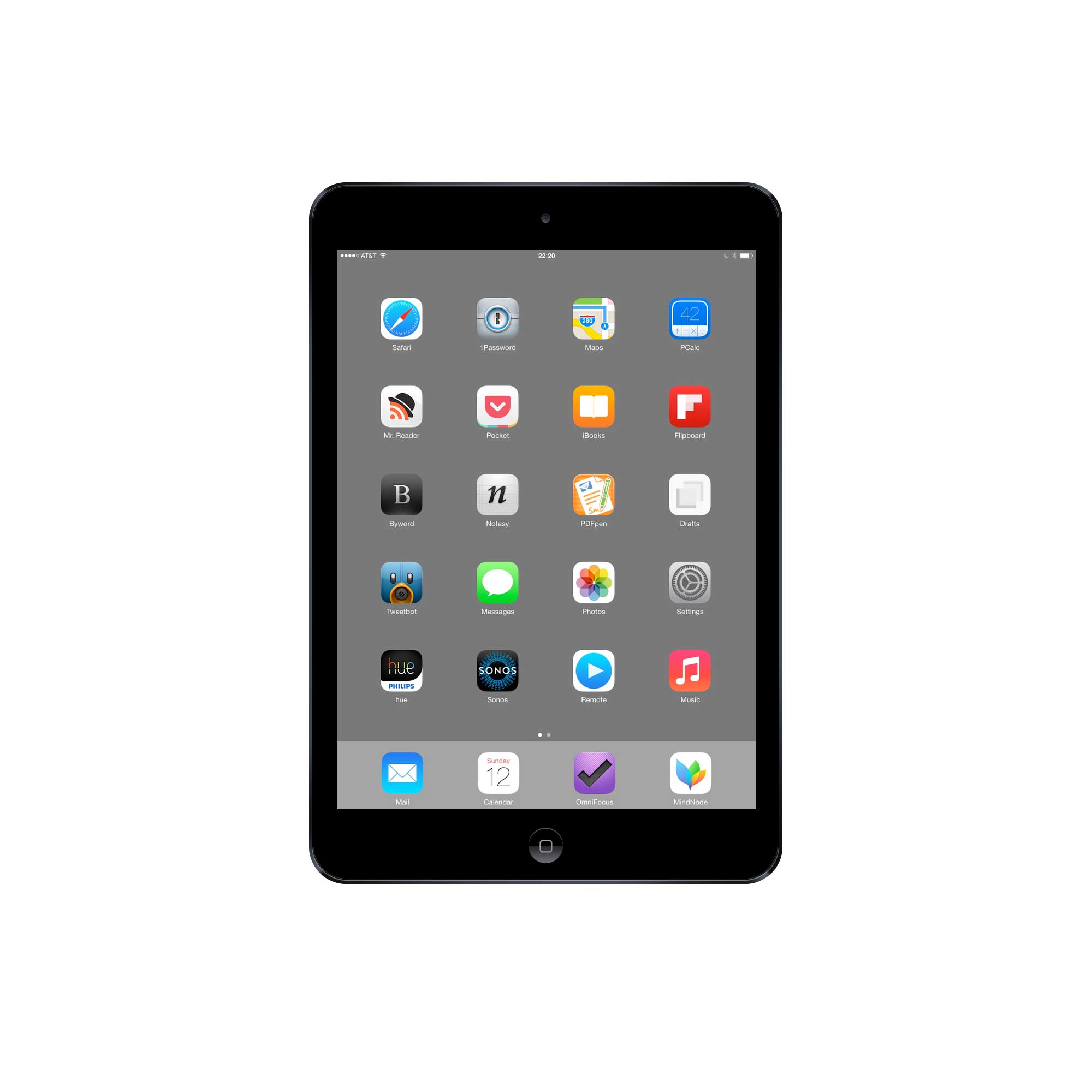 I've just gone through a nerd spirit-quest about buying a new iPad and ended up with a shiny new iPad Air. Now that Apple has so much parity between the iPads, it is a really tough call. Ultimately, I decided on the iPad Air because I really do use the larger screen, but if you need the convenience of the smaller screen, you can't go wrong with the iPad mini either.
How are you using your iPad on a daily basis?
I use my iPad all day long. Part of it is the innate usefulness of a computer hidden in a small piece of glass. For a lot of tasks (but not all tasks), the iPad is more useful and more fun than using a traditional computer.
What apps do you use the most, and why?
Byword
While Byword isn't the most feature-rich text editor on the iPad, it has the features I need most and syncs without issue to both Dropbox and iCloud. With all the writing I do, I've probably written half a million words in Byword.
MindNode
I never really understood mind mapping until I got an iPad, and now I rely upon it all the time. Recently, I've switched to MindNode, which isn't as powerful as my previous app, iThoughtsHD, but, like Byword, delivers the features I need and syncs flawlessly to its Mac version via iCloud.
1Password
The fact that all my iPad data was only a four-digit passcode away from anyone never sat right with me. I use 1Password to provide a second wall of security to my most important data. 1Password's built-in browser is also pretty great and I find I use the 1Password browser as much as I use Safari.
Mr. Reader
I read my RSS feeds daily. For years I did it in Reeder but recently have been giving Mr. Reader a try. Overall, I like the automation and options but I haven't decided whether I'll stick with it or return to Reeder yet. After going through my feeds, I often will mark articles for later reading, which leads me to my next favorite application.
Pocket
For a long time I was a big Instapaper fan, but lately I've been using Pocket. It's got some nice automation features, like great IFTTT support, that make it useful to me.
iBooks
I read a lot of books and put as many of them in iBooks as possible. I still find it incredible when I think about the fact I'm carrying around 50 lbs. worth of books on my little iPad. I also love the way it displays my books.
One thing that strikes me as I write these words is how much my preferred apps are in flux. Just a few months ago Pocket, Mr. Reader, and MindNode would not have appeared on this list.
Which app could you not live without?
Without question, OmniFocus. I juggle a lot. For a start, I've got a day job, a website, a podcast, a book business, and a family. With that many commitments, I need a powerful tool to help me keep track of everything. OmniFocus saves my bacon every day. Without it, I'd be a wreck with a littered stream of broken commitments in my wake.
---
There are more Sweet Setup interviews right here.