David Smith's "Moon++" for Apple Watch
October 2, 2019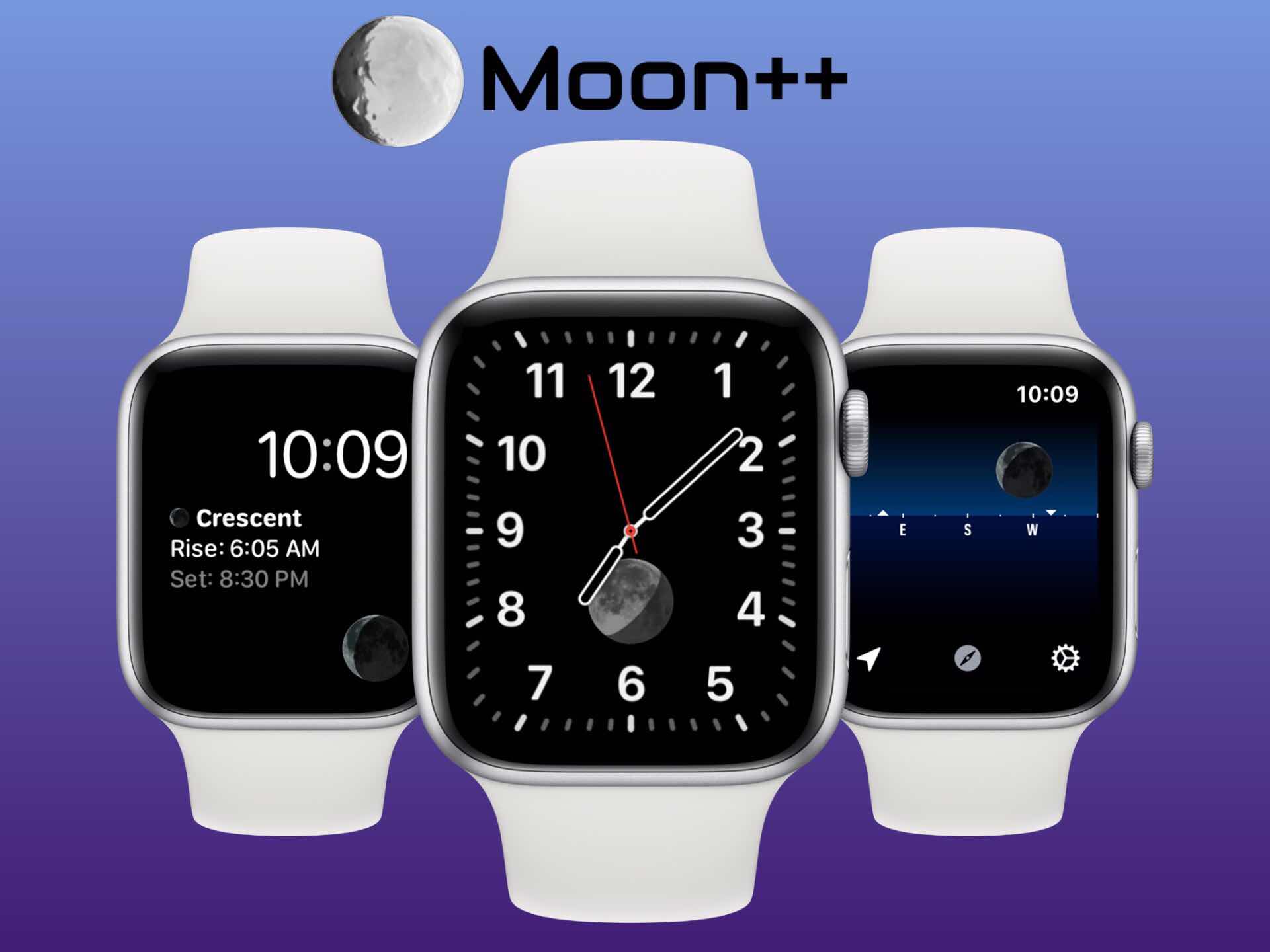 Developer David Smith has added another great app to his "plus-plus" lineup: It's called Moon++ and it's available only for the Apple Watch and the new watchOS 6.
In a blog post, he explains what it does and why he made it (bold emphasis mine):
Moon++ seeks to provide a highly accurate, visually pleasing indication of what the moon looks like right now, right where you are. My goal was to make it so that if you look down at your wrist and then up into the sky the images you see should match.

Building it has been a fun little adventure into astronomy. The moon image I generate is adjusting itself for all manner of astronomical factors. I got to learn about such fun terms as: parallactic angle, libration, and lunar terminator.
Included within the app are a robust set of Apple Watch complications to suit every type of watch face, with the current moon phase shown in your choice of a "Simple" or more detailed "Actual" appearance: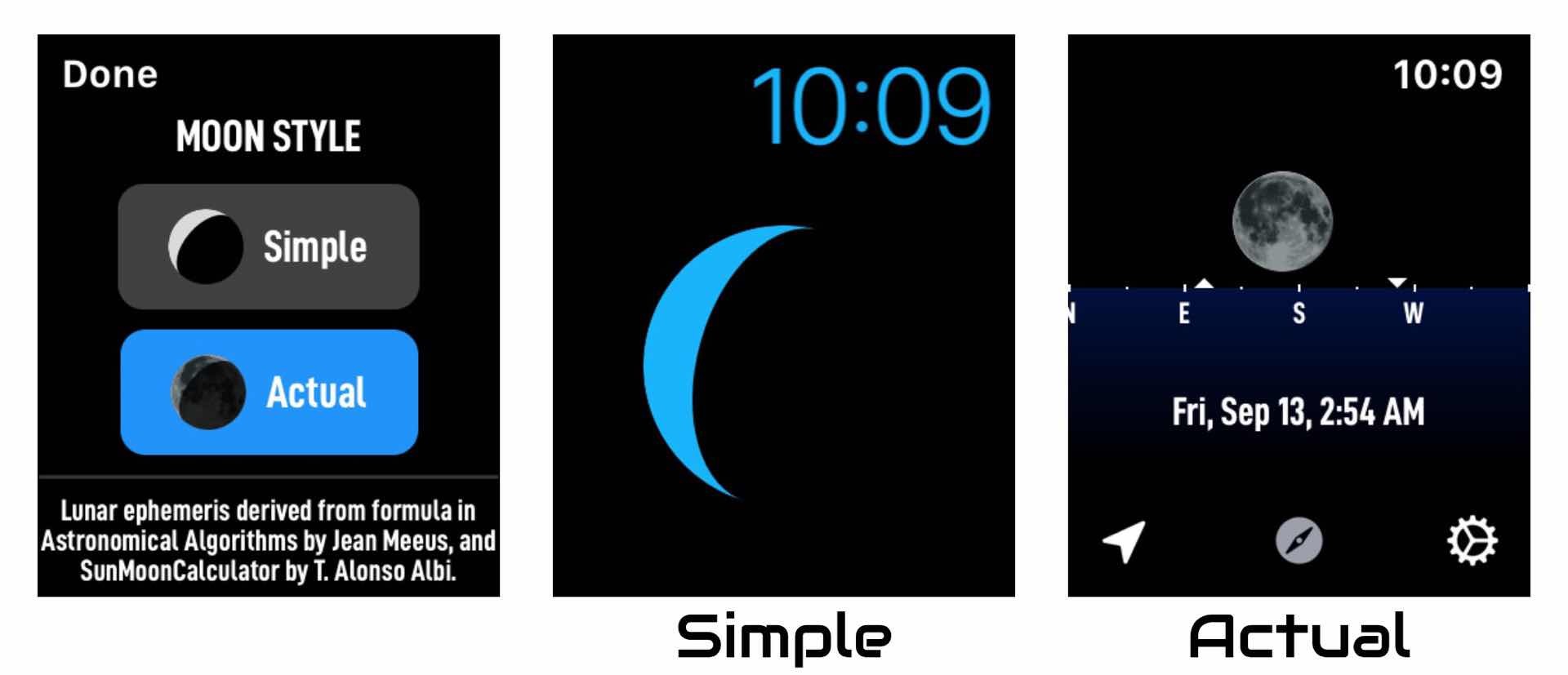 Using the compass that now comes in the Series 5 Apple Watch, you can have the app orient itself towards the actual moon, which is a really cool touch.
Moon++ is just 99¢ on the App Store.
* * *
This post was syndicated from our sister site, Tools & Toys, which curates awesome gear and product recommendations for discerning readers like you.