Dave Seah's Mac and iPad setup
August 17, 2015
Every week we post a new interview with someone about what software they use on their Mac, iPhone, or iPad. We do these interviews because not only are they fun, but a glimpse into what tools someone uses and how they use those tools can spark our imagination and give us an idea or insight into how we can do things better.
New setup interviews are posted every Monday; follow us on RSS or Twitter to stay up to date.
---
Who are you and what do you do?
I'm Dave Seah, probably best known as a designer of paper-based productivity tools such as The Emergent Task Planner. I also develop interactive software for installation-based learning applications.
What is your current setup?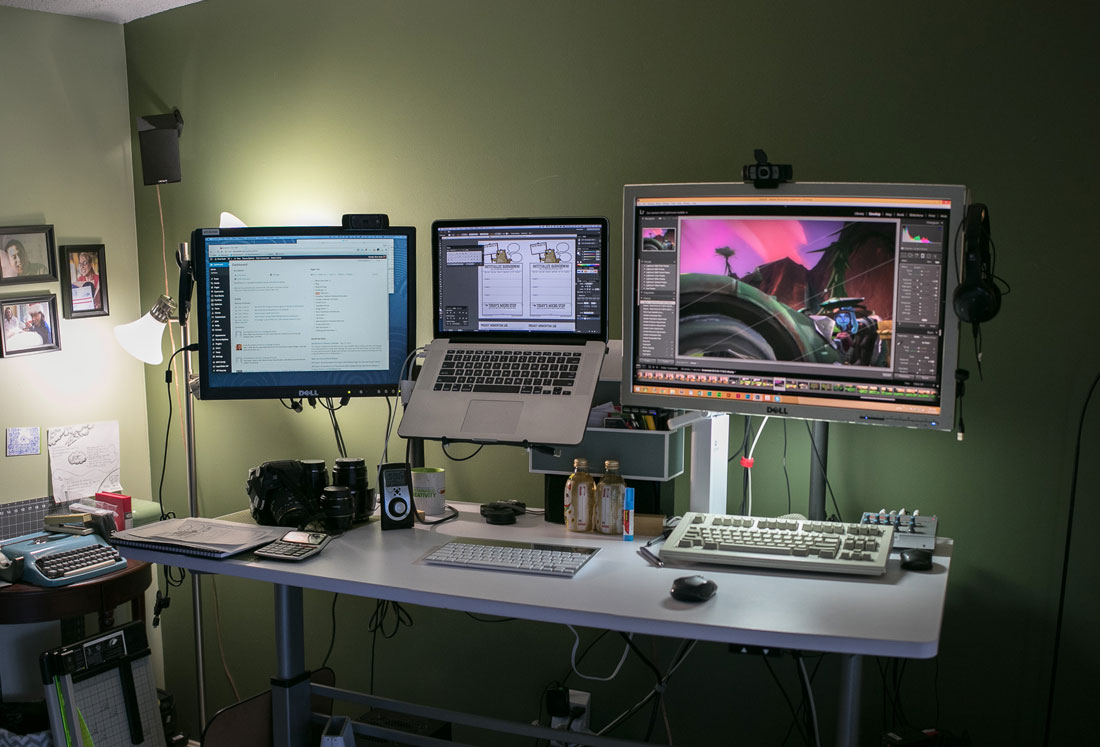 I have a 2013 15″ Macbook Pro Retina with 16GB RAM and a 512MB SSD, which I am using for the first time as my primary machine. I used to do only testing on Mac, with my primary workstation being a custom-built PC. It has taken some time for the mix of OS X features and applications to get me to switch over a period of ten years.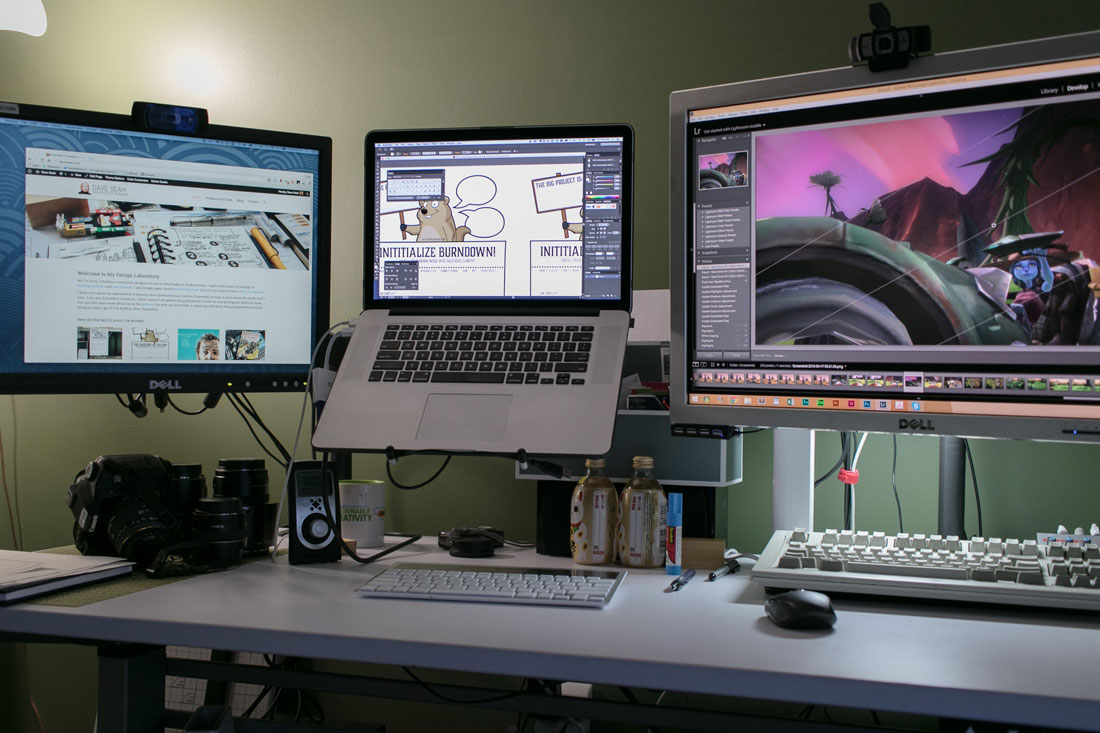 What software do you use and for what do you use it?
For general design, I use the standard suite of Adobe products: Illustrator, InDesign, and Photoshop, with support from Acrobat and Distiller to create PDFs.
For podcast recording, I use Propellerhead Reason 8 with Adobe Audition for final check and conversion to MP3. I use ID3 Editor to modify tag data.
For photography, I find myself using Adobe Lightroom more and more, to the point I rarely open Photoshop to do photo editing.
These days I'm doing Javascript web app development for a learning sciences research group. I manage extra packages with HomeBrew. Node and Git are a big part of my workflow on the command line. For development build tools, I have been favoring one called Mimosa because it was more clearly documented than Grunt or Yeoman at the time.
My main text editor is Sublime Text 2, and (at times) Emacs when my finger memory automatically types it.
My browser of choice is Chrome. I rarely use anything else.
For website development and maintenance, I find myself using Adobe Dreamweaver out of habit. I hand-code everything and just use Dreamweaver as an editor/uploader. I use MAMP Pro to handle configuration of the local web-related services for local testing.
I use Scrivener for journaling and blog post development. For desktop note taking, I am using NotesTab (Editor's note: NotesTab is now called MiniNote Pro).
DropBox keeps my numbered project folders synched between my Mac and PC so I can work on whichever platform I need.
Transmit handles uploads via SFTP. I use plain old Terminal for the CLI, though I have a license of Cathode that I use when I am in a retro mood.
For master computer control, I use Synergy to use a single keyboard and mouse to control both the PC (the large monitor on the right) and the Mac (the left monitor + the laptop).
There are two essential pieces of software that tamed the Mac so I could use it without getting a splitting headache. To make the Finder less of a hateful experience, Default Folder X does the trick. And to completely remove the mouse acceleration curve, CursorSense works reliably with current releases of Mac OS X and the pointer devices I own (mostly).
How would your ideal setup look and function?
I am pretty close to it now.
I have a 60 inch-wide standing desk, which I backed on Kickstarter. It's sturdy and versatile, and handles most of my cable management needs.
For when I want to sit, my Steelcase Leap V1 keeps my butt sturdily supported. If I had the $950, I would get the Leap V2 in a nice color during their annual sale, but the V1 is just fine.
All the monitors and the laptop are suspended over the desk with Ergotron LX arms (and the Ergotron laptop tray). This not only allows one to set the monitor height to the ideal eye level for proper ergonomics, but it also frees up a ton of space on the desk.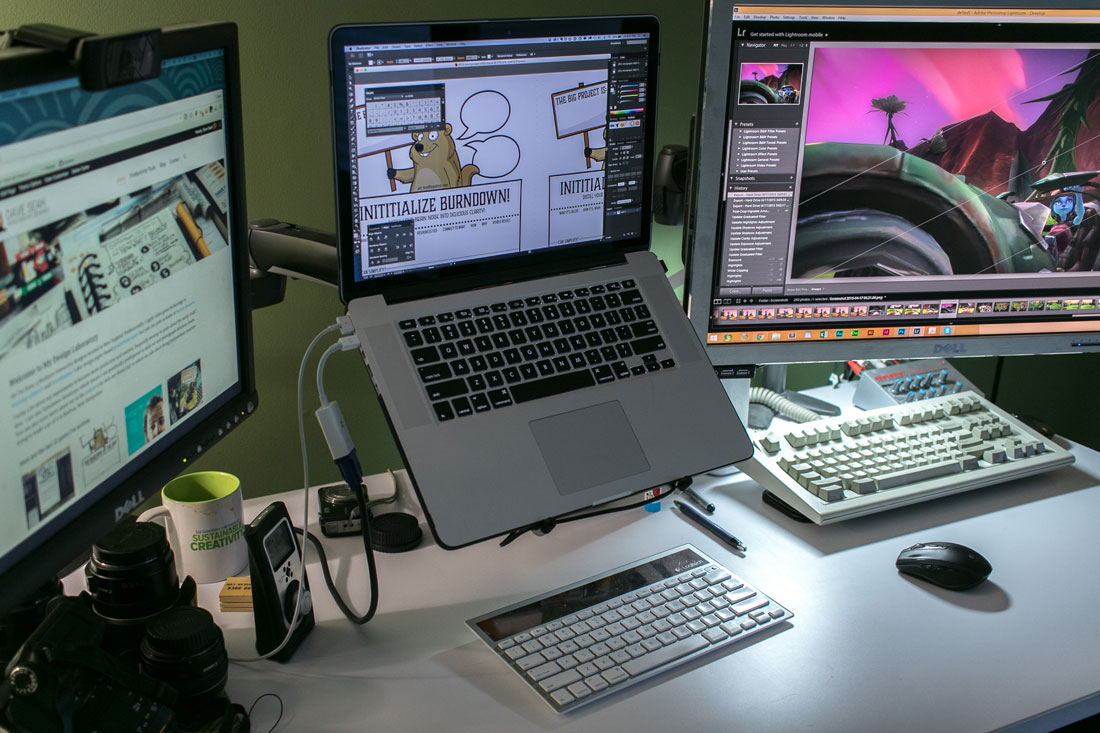 My current favorite desktop keyboard for the Mac is the Logitech bluetooth K760. It's nice and flat so I don't need to use a wrist rest, and it's solar powered so I don't need to worry about batteries. It's also tenkeyless (no numpad), which means I can use the mouse more closely in-line with my shoulder, which helps reduce arm strain.
The wireless mouse is a Logitech Anywhere MX with a unifying receiver plugged-in to the right-side USB port. The mouse acceleration curve is flat, and the mouse sensitivity is set so it takes about 2.5 swipes to move from the left screen-edge to the right. This reduces the stress on fingers and the wrist from overextended use of fine motor control.
Audio is sent from the Macbook to a Logitech Bluetooth-to-analog converter, which is routed into a Nady 8-track mixer so I can have multiple devices go through the same speaker system at the same time. This means I can be playing music from my iPad over bluetooth (from a second bluetooth-to-analog converter), play a YouTube video on the PC, and still hear the audio from the Macbook.
The Macbook Pro is used at home and on the road, so the network is configured to make switching as easy as possible.
My laptop bag, for when I don't need to have my DSLR with me, is a HEX Sonic backpack. It's a slim backpack that holds up to a 17″ laptop and some notebooks. For ease of switching to other bags such as my ThinkTank Urban Disguise 60 camera/laptop bag, my usb cables and accessories are stored in a clear zipper bag.
I keep my power adapter in my laptop bag at all times. I have a second 85W power adapter that is always plugged in at the desk, and when the MBP is at home that's what it's plugged into. To keep the battery from staying at 100%, the power adapter is on a 24-hour wall socket timer that turns it on for one hour out of every three between 8AM and 12PM. This keeps the Macbook Pro's battery between the 60% to 90% level on average.
To maintain proper viewing height, I use The Roost Stand, which is the only portable stand I've come across that lifts a laptop up to eye level. I have the Roost carrying tray too, which has room to hold the folded stand as well as a keyboard. It is relatively flat, so it slides into the bag easily.
I have a different keyboard/mouse set for the road: an older Logitech K810 bluetooth keyboard and Logitech T630 bluetooth mouse. The mouse isn't great, but it is super-flat and packs pretty well into the Roost carrying tray if I put everything into a keyboard sleeve.
Dropbox keeps my project files synchronized on both Macbook Pro and the PC. All email is handled through Google Apps through a web browser.
The last leg will be converting my living room office into a facsimile of a cafe, replacing the couches and dining room table with square cafe tables. This will create a larger re-configurable space equally-suitable for co-working or potluck dinners that is also tax-deductible. With the addition of a large flat panel screen over the main work desk, I could also hold small seminars or group meetings. I'm hoping to have this done by the end of 2015.
---
What iPhone do you have?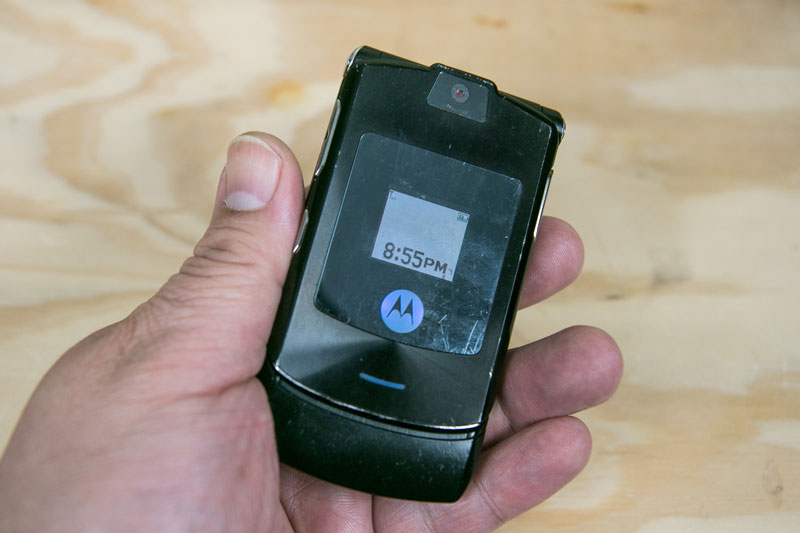 I have a Motorola RAZR-3 flip phone. I have avoided getting an iPhone because I don't want to be connected to the Internet all the time. As a bonus, my phone bill is about $6/month.
---
Which iPad do you have?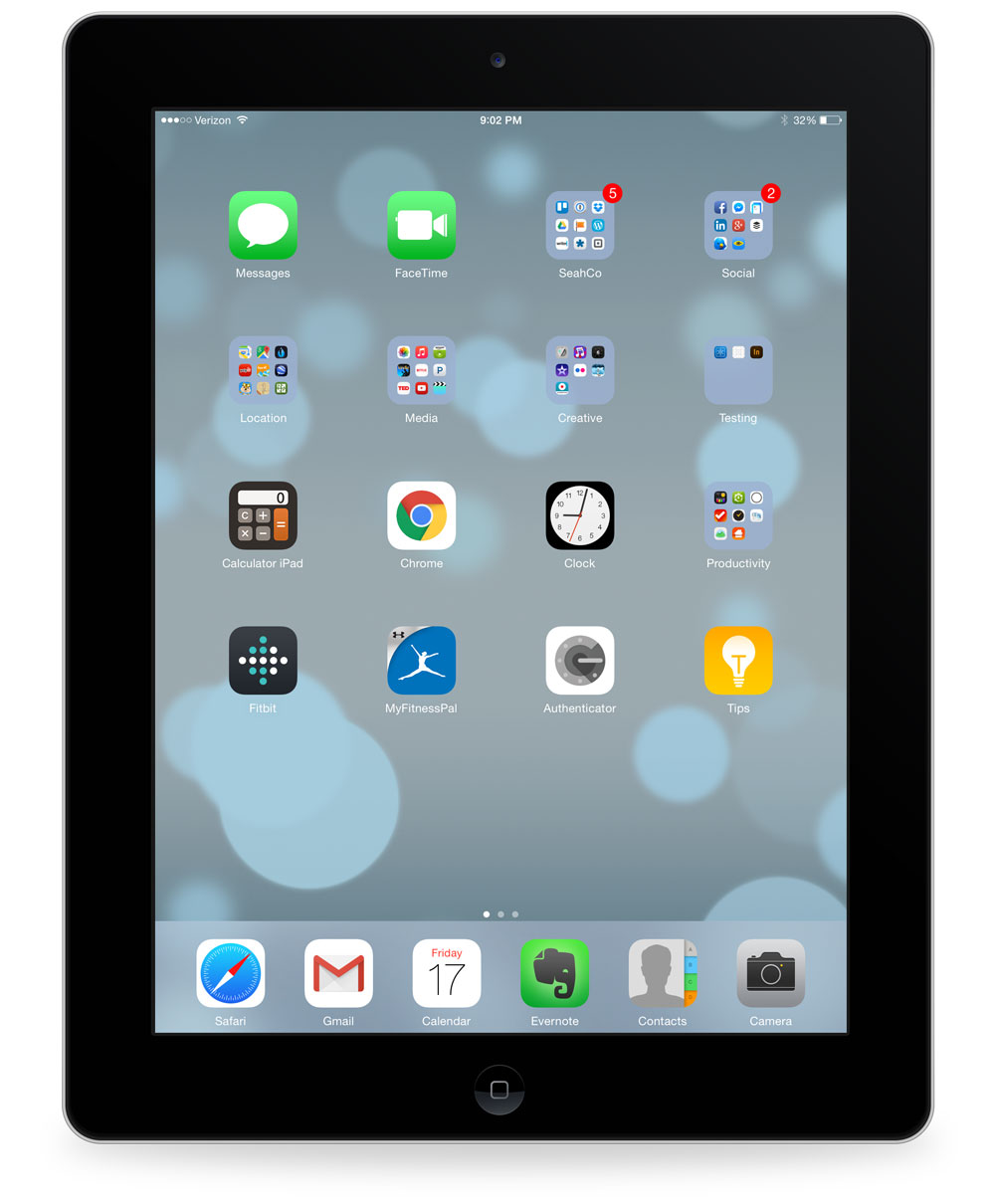 I have an iPad 3 64GB WiFi+Cellular (Verizon LTE).
How are you using your iPad on a daily basis?
Mostly for surfing the net or checking mail when I am away from the desk, or when I'm away from home and don't want to take my laptop.
What apps do you use the most, and why?
Chrome. Facebook. Gmail. These are the three apps I use the most. Pandora for when I'm streaming music to my home stereo. I occasionally use the iPad for shooting video or taking photos if I don't have anything else handy. Oh, I use Google Authenticator too for two-factor authentication.
Which app could you not live without?
Probably Google Authenticator. Not very exciting, I know.
---
There are more Sweet Setup interviews right here.