Customizing the Touch Bar for Airmail on macOS
October 11, 2018
In many apps with Touch Bar support, you can specify exactly what you want to see on it. Airmail is one of those apps, and with just a few clicks you can change what you see to make it work for you!

In the View menu item, click Customize Touch Bar at the bottom. When you open it, you can see all of the various Touch Bar options that you can have right at your fingertips. These include:
Refresh Inbox
All Accounts
New Mail
Go To
Filters
Archive
Bin
All Actions
Snooze
Label
Move To
Read
Starred
Spam
To Do
Memo
Done
PDF
Print
Unsubscribe
Open Message
Reply
Forward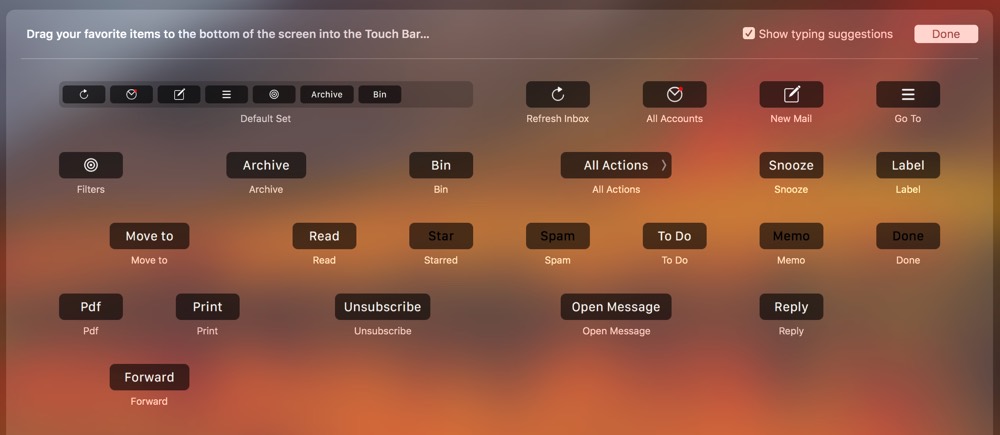 You can use your mouse to drag and drop these items to or from the Touch Bar, removing what you don't need and adding what you want to use regularly.

My customized Touch Bar is quite simple — it just has Archive, Bin, Reply and Unsubscribe as the options.
In the top of the customization pane, you can also see the option to Show Typing Suggestions, which is the auto complete option on the Mac. So, if you want the Touch Bar to be able to suggest what word you're trying to type or corrections to misspellings, you can leave this on, but this will leave less space for custom action buttons.
Go forth and make Airmail show you the actions you want in the Touch Bar!
---
We have more helpful tips right here.
---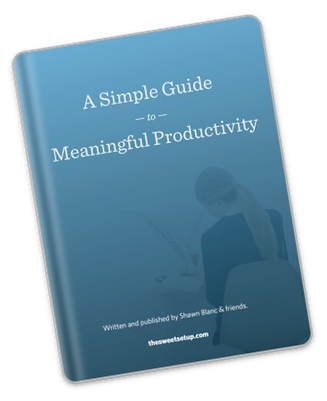 Get Back Hours Per Week
Discover how to improve your workflows and get more focus with this free, in-depth guide to productivity.