Colin Gold's Mac, iOS, and Watch setup
February 27, 2017
Every week we post a new interview with someone about what software they use on their Mac, iPhone, or iPad. We do these interviews because not only are they fun, but a glimpse into what tools someone uses and how they use those tools can spark our imagination and give us an idea or insight into how we can do things better.
New setup interviews are posted every Monday; follow us on RSS or Twitter to stay up to date.
---
Who are you and what do you do?
My name is Colin Gold, and I am a Hospitality Consultant. I've spent my entire career working in hotels. My specialty is not only hotel and hospitality operations, but focusing the customer experience and using hospitality basics to help traditionally non-hospitality industries improve their customer's experience. I am just starting out in my own business and growing my client base.
What is your current setup?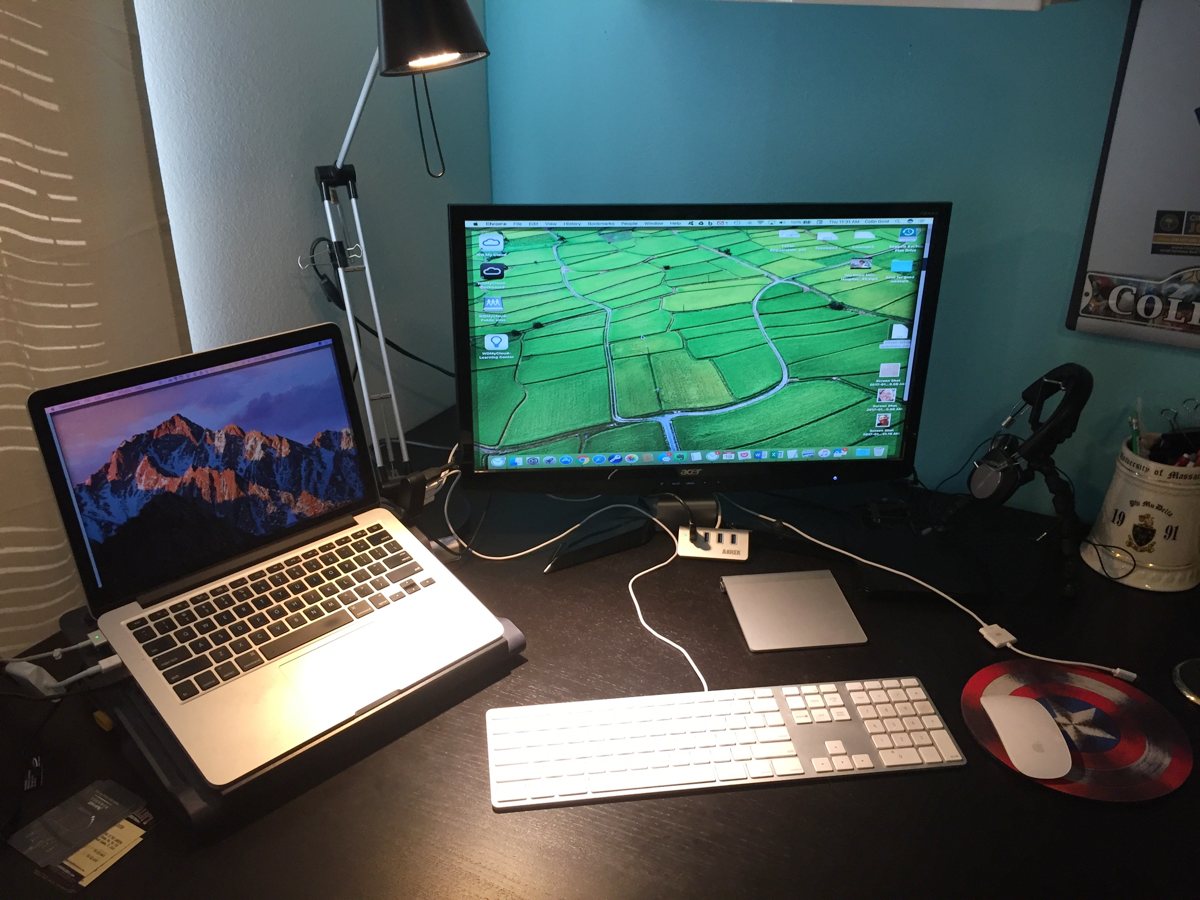 I am using a MacBook Pro (Retina, 13-inch, Late 2013) with a 2.4 GHz Intel Core i5 processor and 8 GB of RAM. I have an iPhone 6 with my family as the lock screen wallpaper and my daughter as the app screen wallpaper, and I also have an iPad that I use primarily for travel and on the go. Everything syncs on all three devices, so all my information is always up to date.
For peripherals, I use an Apple Magic Mouse and Trackpad. I find that both have their uses. And lastly, I have a Captain America mousepad to remind me I am a Super Hero and can accomplish anything.
Where can we find your macOS wallpaper?
My wallpaper is nothing special. I like the nature images that come with my Mac. They rotate every 30 minutes to keep it inspirational and fresh.
What software do you use and for what do you use it?
Since I started reading The Sweet Setup, I have expanded my programs with great success.
I am using Airmail, primarily to keep my inbox at 0. I use the To Do functionality to keep the items that need follow up in one place.
I use Fantastical on all three devices as well. I was a big 2-page per day "paper planner" user in the day, and Fantastical is the first program I found to truly mimic my practices in the planner. I also love how Airmail and Fantastical work well together.
I use Evernote for everything note related. I never carry paper away from meetings. After I take notes in a meeting, pictures are taken directly into Evernote, and then I file them appropriately. I also like how Evernote integrates with Fantastical and Airmail.
I use Pocket to keep all of my reading in check. Any articles, emails, or other items that I need to read get saved in Pocket. When I have time to read, usually on an airplane or in my hotel room, I have a personalized queue waiting for me.
All my work files are saved on various cloud systems to keep everything mobile.
How would your ideal setup look and function?
The only improvement I would like would be for Fantastical to keep track of Evernote reminders like Sunrise did.
---
What iPhone do you have?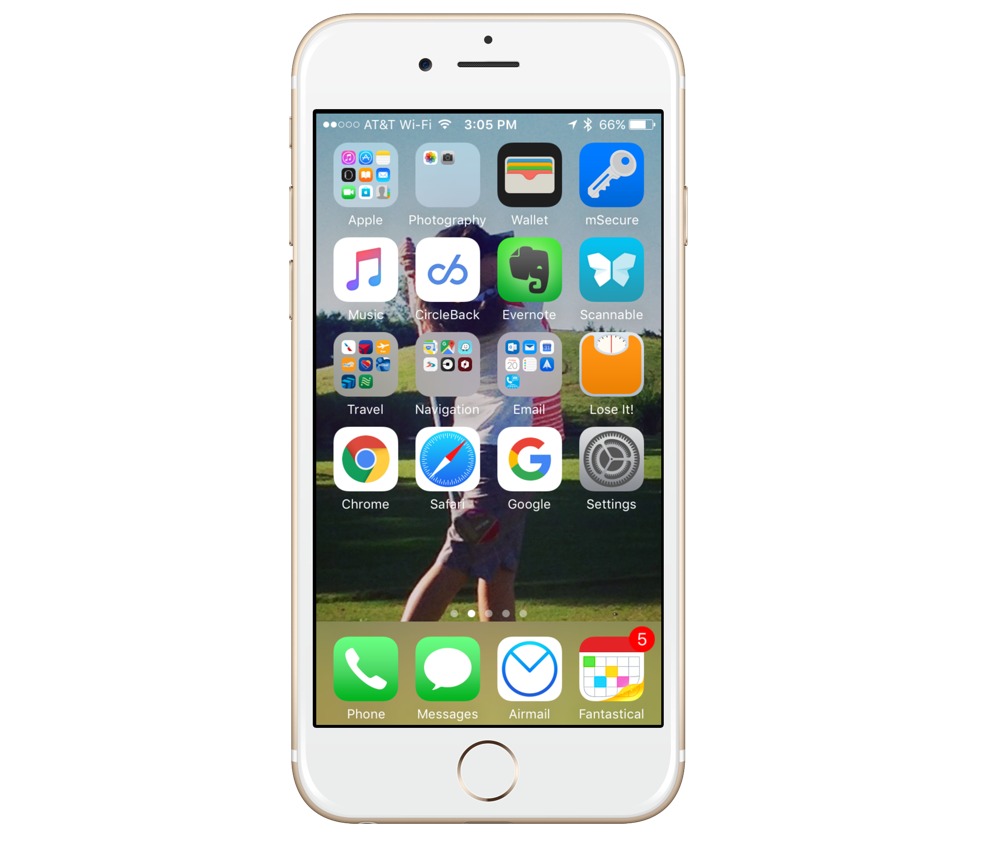 I have an iPhone 6 in Gold, like my last name.
Where can we find your wallpaper online?
These are all personal pictures. If you really want them you can contact me…just kidding.
What apps do you use the most, and why?
I mostly use the same apps as I do on my Mac, but I have some social networking apps on my phone as well.
Which app could you not live without?
The new Apple News app. I feel it keeps me in the know, much more than I had been before. Additionally, I use Waze almost exclusively for directions because I travel so much. I also have Car Play in my car so it all integrates well.
---
Which iPad do you have?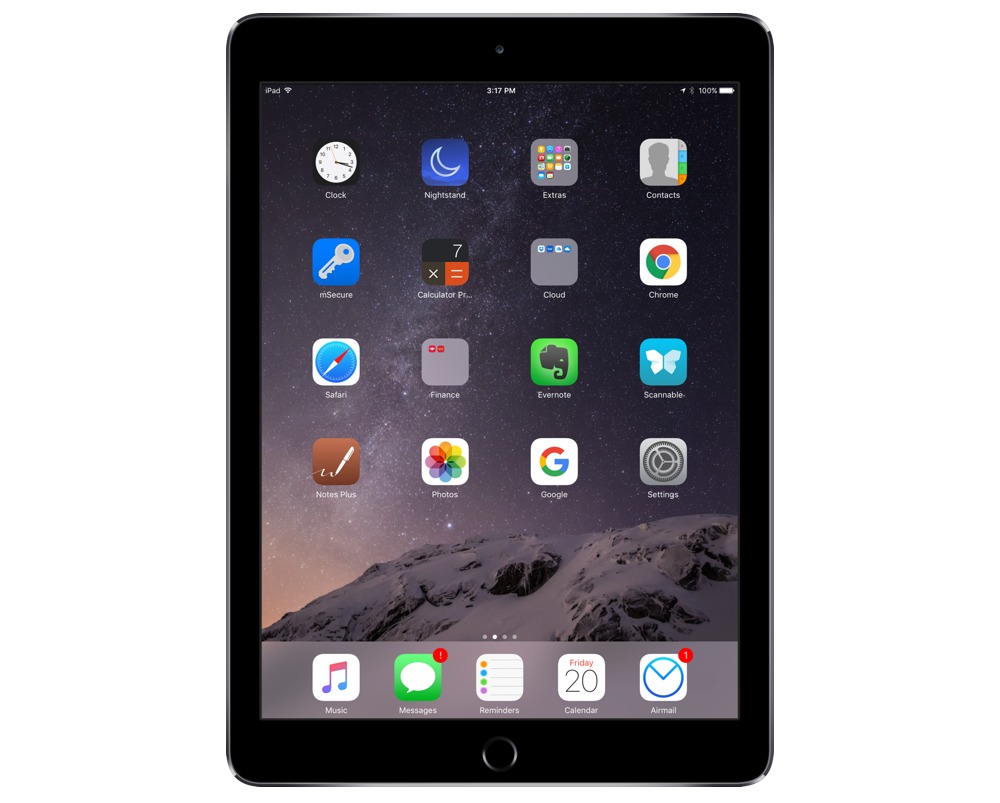 I currently use a space gray WiFi-only iPad Air with 32GB of space.
Where can we find your wallpaper online?
This is a stock wallpaper.
How are you using your iPad on a daily basis?
My iPad is a backup for everything on my Mac and iPhone. Additionally, I use it to watch, read, and listen while on airplanes.
What apps do you use the most, and why?
The interconnectivity of all my apps listed above. Additionally, I use Netflix (in hotels) and XFINITY TV because I can download content for my time on airplanes. I used to be a big Tivo stream user, but the cost began to outweigh the benefits.
Which app could you not live without?
On my iPad it has become the XFINITY TV app. By the way, this app has much room for improvement.
---
What Apple Watch do you have?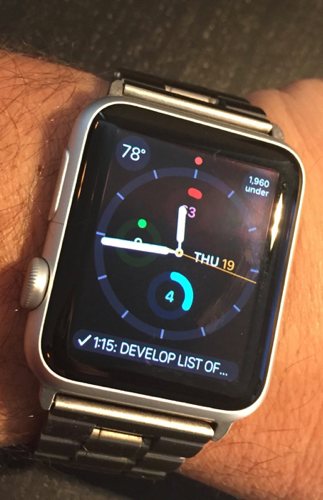 I have the first version Apple Watch Sport in aluminum. I received it as a Father's Day gift, and I never thought I would love it. But now I have become addicted to it.
What apps and complications do you the use?
I use three apps and faces most of the time:
Lose It! to control my eating
Health.app to control my activity
Golfshot to know how far I am from the green.
Also, I love the alerts to keep me on track with my activity.
---
There are more Sweet Setup interviews right here.
Want to share your setup? We'd love to hear from you. Just fill out this form with some basic information and we'll be in touch.
---
Wait. There's a Bonus….
Custom Productivity Templates
We have a set of custom productivity templates that work well with the iPad app, GoodNotes. And if you want to try them out, we've put together a free guide that can help you.
We'll show you…
How to create and save custom page templates in GoodNotes.
How to use those page templates to transform GoodNotes into your own productivity notebook (or any other type of notebook replacement).
Plus, we also have included a couple of our custom productivity templates for you to get started with. These templates are right out of our popular productivity course.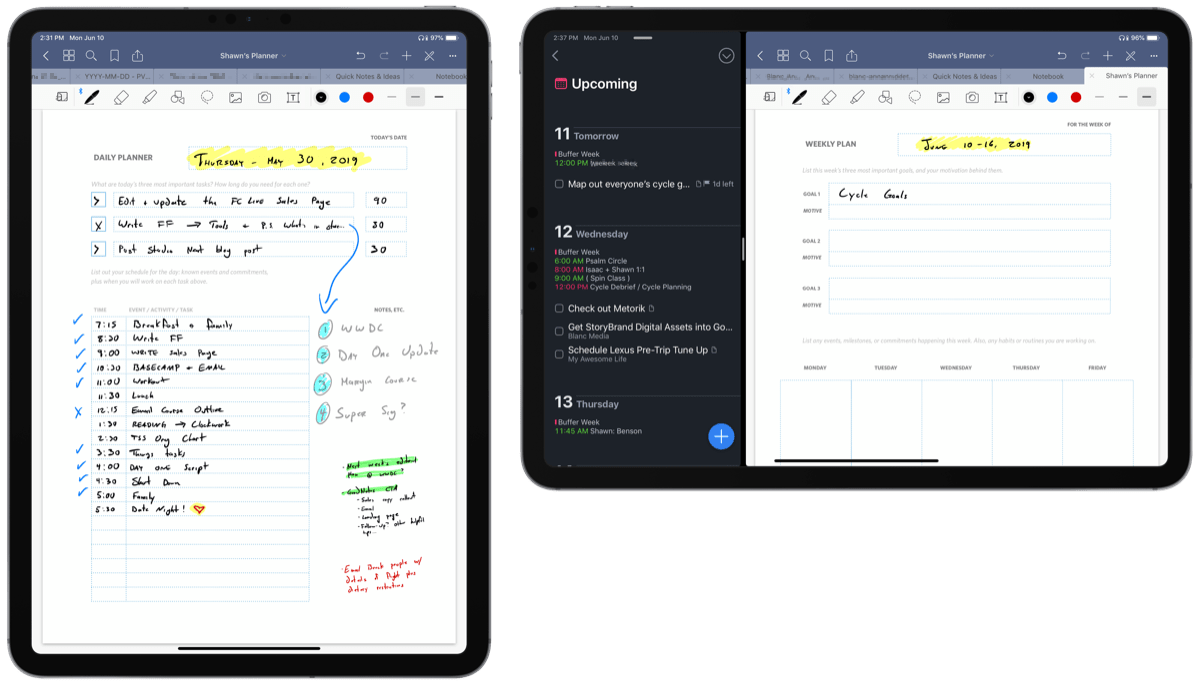 The custom templates and the guide are available for FREE to our email subscriber community. And you can get it right now. By joining the Sweet Setup community you'll also get access to our other guides, early previews to big new reviews and workflow articles we are working on, weekly roundups of our best content, and more.