Capture Ideas and Organize Your Writing with Learn Ulysses
March 26, 2019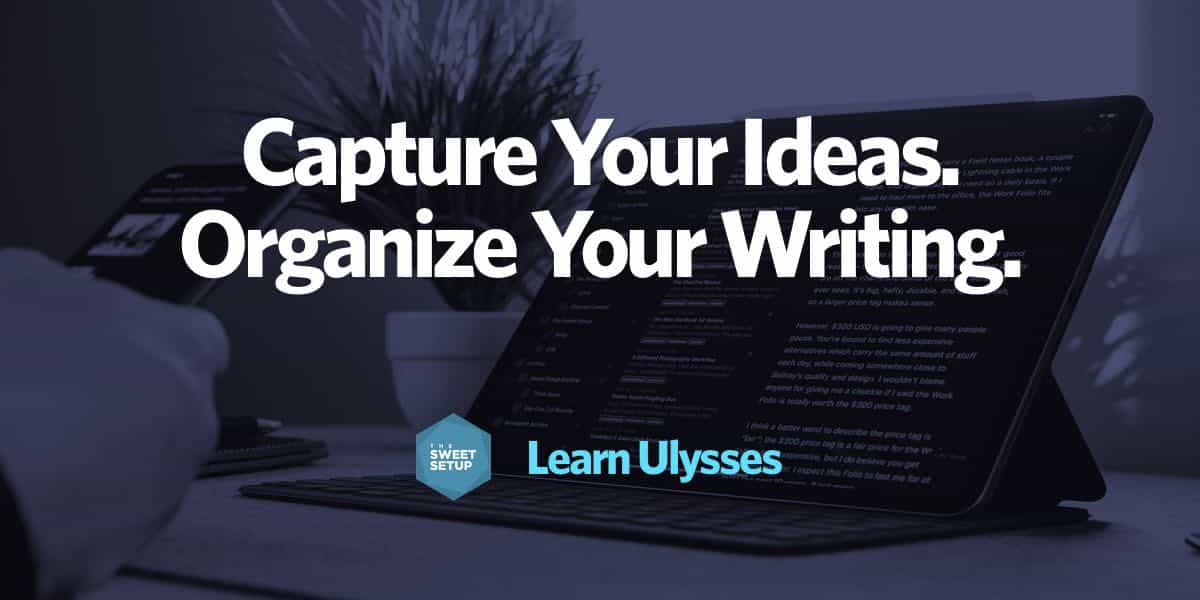 It stinks to have ideas, notes, and writing that feel scattered about with things all over the place.
Today you can get our all-new video course, Learn Ulysses, and take your notes, ideas, and writing from scattered to structured.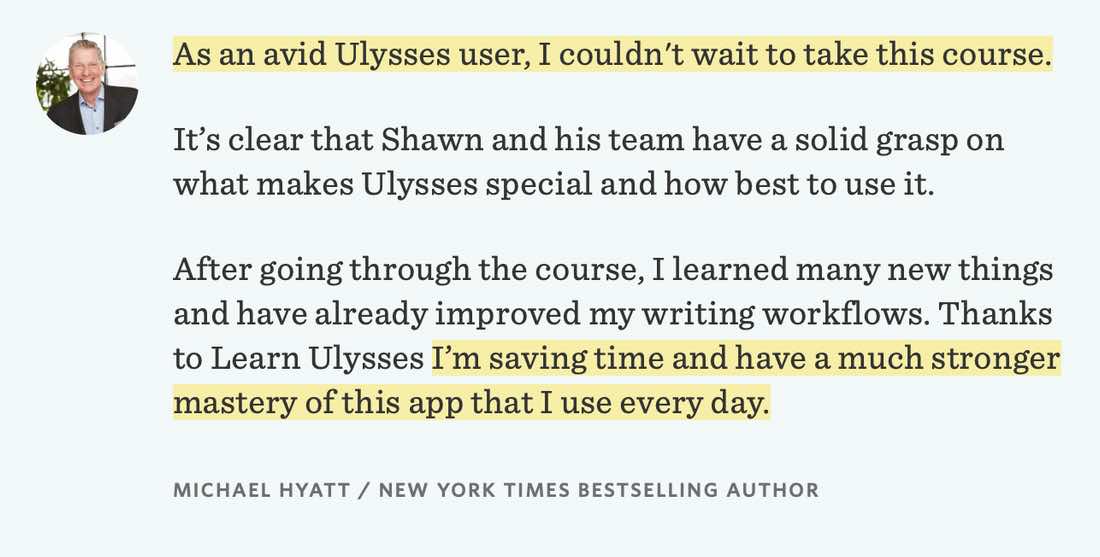 Ulysses is the central spot for where I store all my ideas, quotes, inspiration, writing, and research notes. I've been using it for years, and cannot imagine having to go back to any other app.
Josh Ginter, our editor-in-chief, also uses Ulysses every day. For him, the killer features in Ulysses go beyond the editor to things like keywords, the attachments bar, and search.
As it turns out, having a place for everything is incredibly productive and powerful! I would love to help you get there.
With our brand-new version of Learn Ulysses, you will:
Save time with your new, improved workflows.

Quickly capture your ideas and enjoy the writing process.

Finally get a structure for all your notes.
.@shawnblanc gave me some tips on how to utilize @ulyssesapp for writing my blog, my book, and my random ideas and it has helped transform my iPad into a productivity machine. If you want his tips etc, check out this course https://t.co/1De6Y4WapU

— OM (@om) March 26, 2019
You deserve to be free to focus on your ideas, your writing, your notes, and your research.
That's why I use Ulysses, and that's why I want to help you learn Ulysses and discover everything it's capable of doing.
If you're ready to learn Ulysses, sign up here. You'll get instant access to everything in the course right away. And, you'll be able to take advantage of our special, launch-week pricing.