CalDigit "TS3 Plus" Thunderbolt 3 Dock
June 2, 2021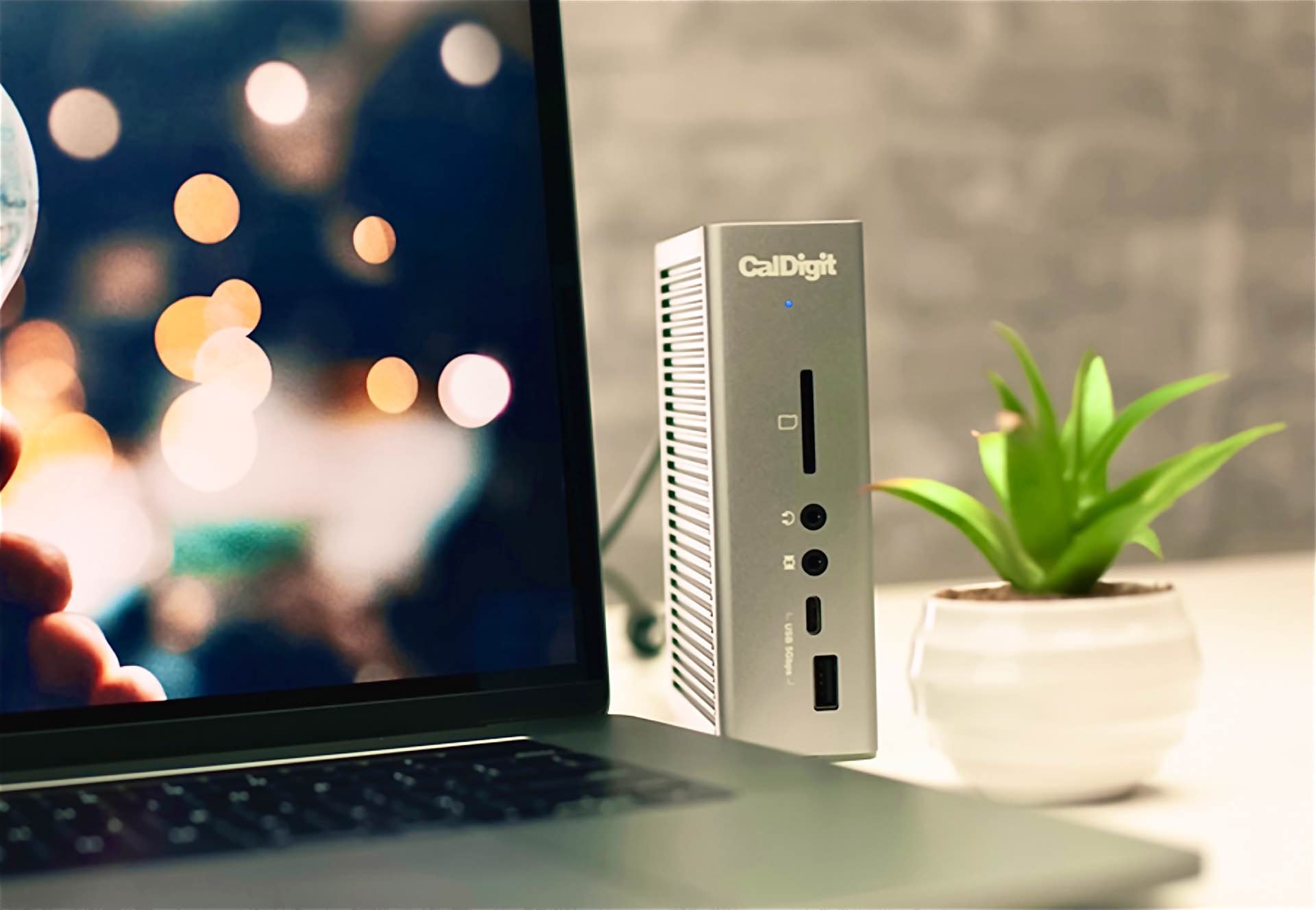 If you've ever felt limited by the number of ports on your MacBook Pro or other device, worry no more because the TS3 Plus dock by CalDigit gives you 15 ways to connect all your favorite stuff together, all from a single Thunderbolt 3 connection: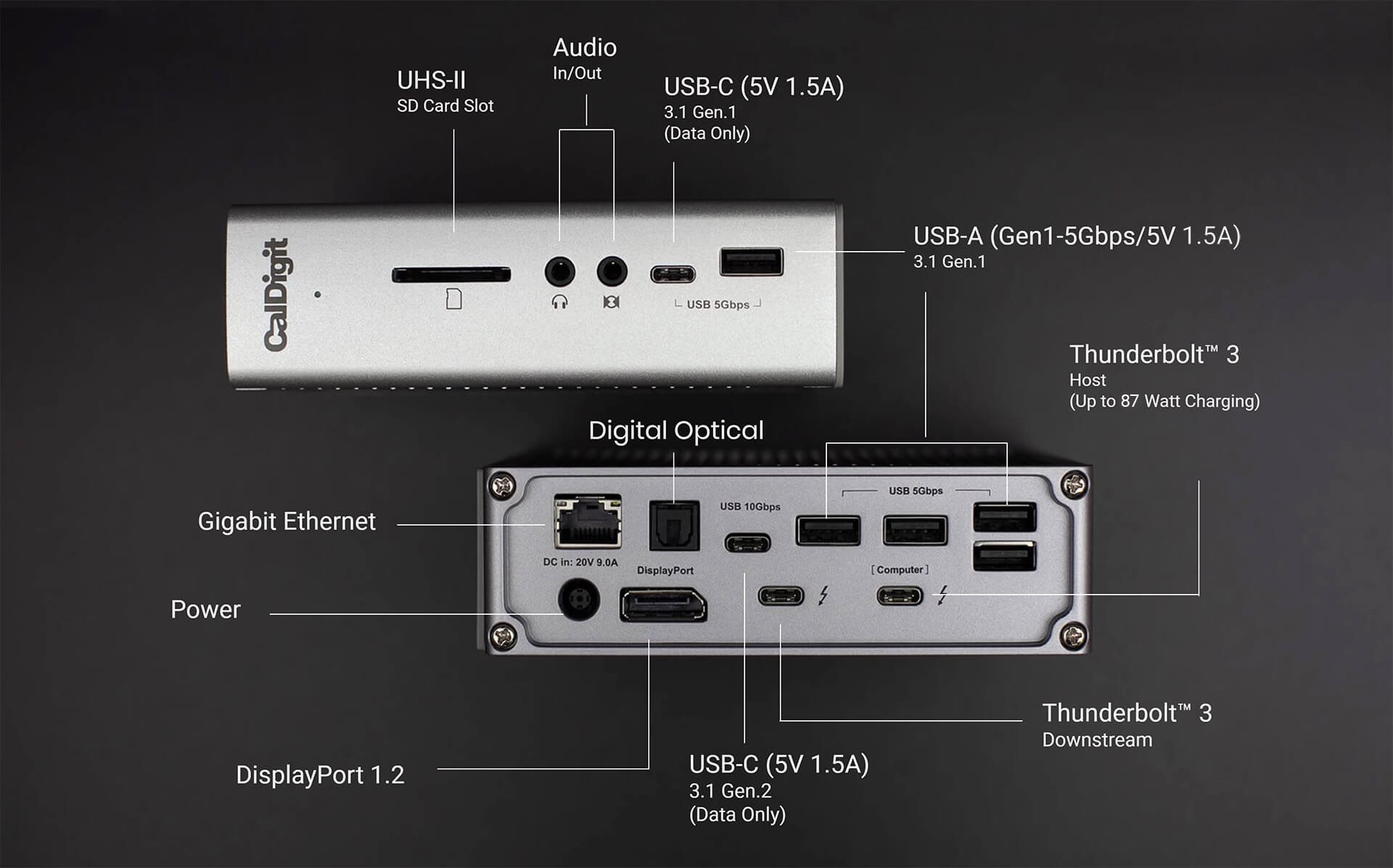 You get:
Two Thunderbolt 3 ports
DisplayPort 1.2
Five USB-A 3.1 Gen 1 (5Gb/s, 1.5A, 7.5W)
Two USB-C 3.1 — Gen 2 (10Gb/s) on rear, Gen 1 (5Gb/s) on front
SD 4.0/UHS-II card reader
Digital Optical Audio (S/PDIF) — Lets you connect directly to an amplifier, speakers, or home theater receiver for a pure digital signal
Gigabit ethernet
Analog audio in and out (both stereo)
With this thing you'll not only still charge your laptop at full speed, you'll also be capable of transferring files at high speeds, powering dual displays (or one 5K display), daisy-chaining SSD drives, putting together beautiful-sounding audio setups, and more.
Get the TS3 Plus for $270 on Amazon. They also offer a number of small bundles that include adapters of various kinds.