Byword (Sponsor)
December 16, 2014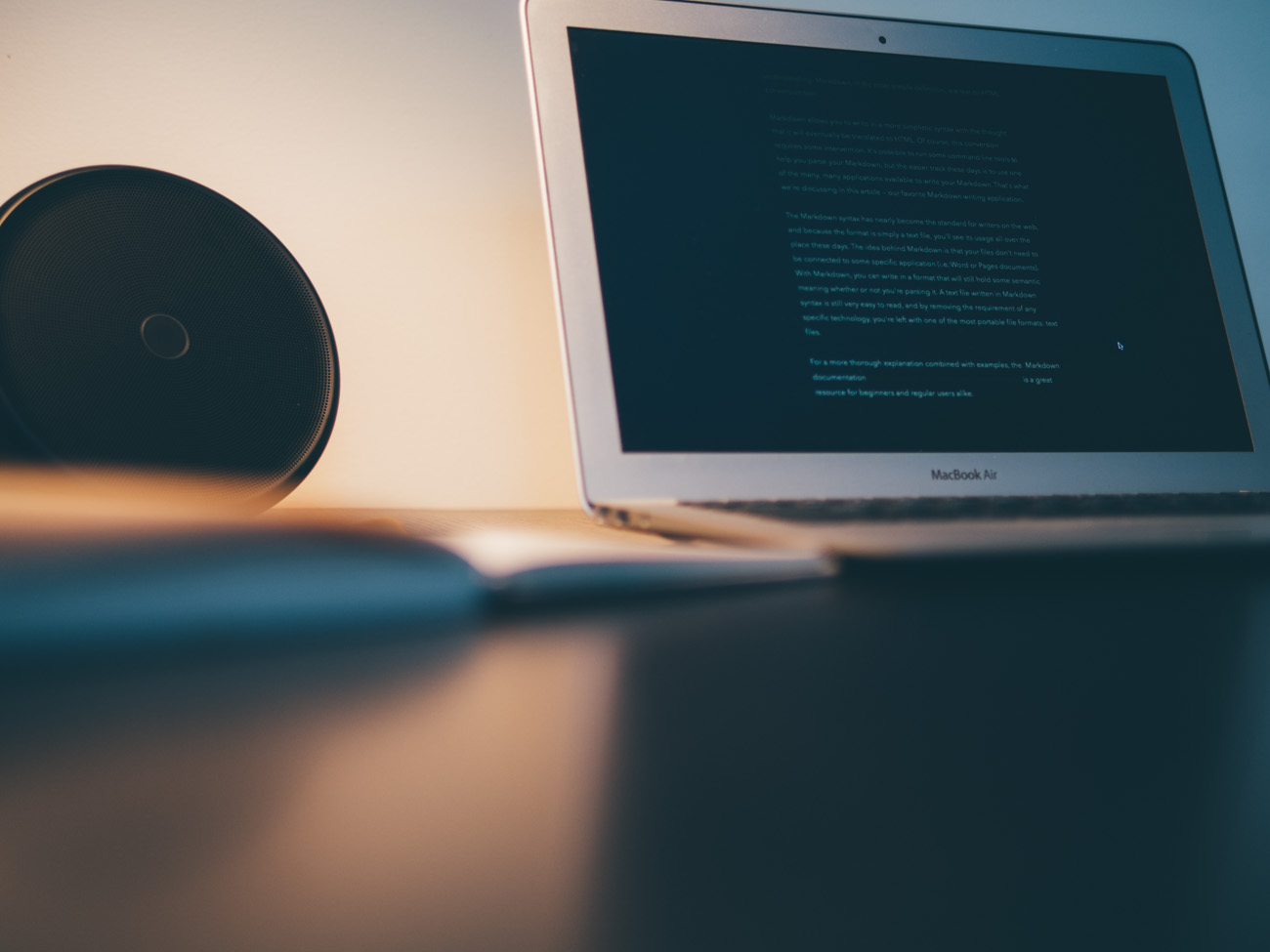 A simple and efficient text editing app for Mac, iPhone and iPad.
Write with an elegant, distraction-free app regardless of which device you are using. Get the best mix of editing tools, preview features, and exporting options in the most user-friendly environment. And keep all your documents in sync using iCloud or Dropbox.
Byword is the writing app people fall in love with.
The Sweet Setup calls Byword their favorite Markdown writing app for the Mac and for iPhone.
David Sparks said about Byword: "The design is solid and unobtrusive. Its developers understand iteration and avoid change for the sake of change. […] When I need to replant myself in a tea shop and pick up writing something, Byword has me covered whether I'm using my Mac, iPad, or iPhone."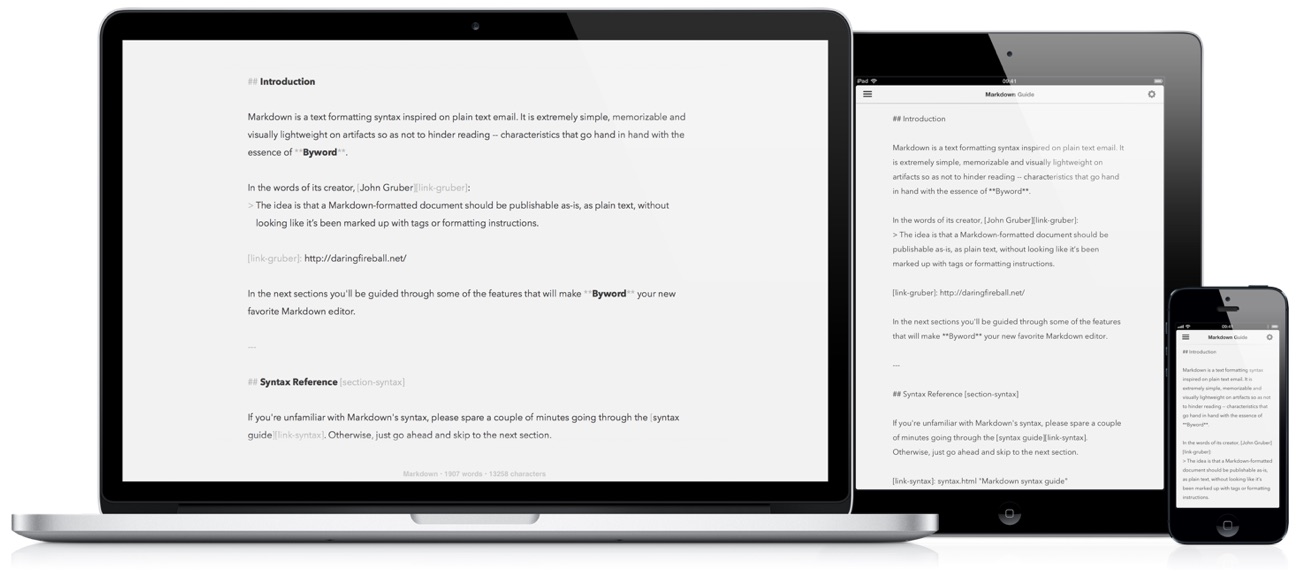 ---
Our thanks to Byword for sponsoring the site this week. Byword also is our pick for the best Markdown writing app on the iPhone and on the Mac. We think Byword is the best of the bunch because it hits a sweet spot between simplicity and functionality. The app offers a calm writing environment, yet has enough features under the hood enough to make you a happy and more productive writer. We cannot recommend this suite of apps enough.