Bradley Chambers' sweet iPhone setup
March 3, 2014
Every week we try to post a new interview with someone about what software they use on their Mac, iPhone, or iPad. We do these interviews because not only are they fun, but a glimpse into what tools someone uses and how they use those tools can spark our imagination and give us an idea or insight into how we can do things better.
New setup interviews are posted every Monday; follow us on RSS or Twitter to stay up to date.
---
Who are you and what do you do?
My name is Bradley Chambers and I am the Director of Information Technology at a private elementary school in Chattanooga, TN. I write over at Chambers Daily I currently co-host a podcast with Fraser Speirs called Out of School. We are currently going through a 15-week series on the steps needed to deploy iOS in education for the fall of 2014. I also have two other projects: Learning to Love Photo Management and Learning To Love Evernote.
What iPhone do you have?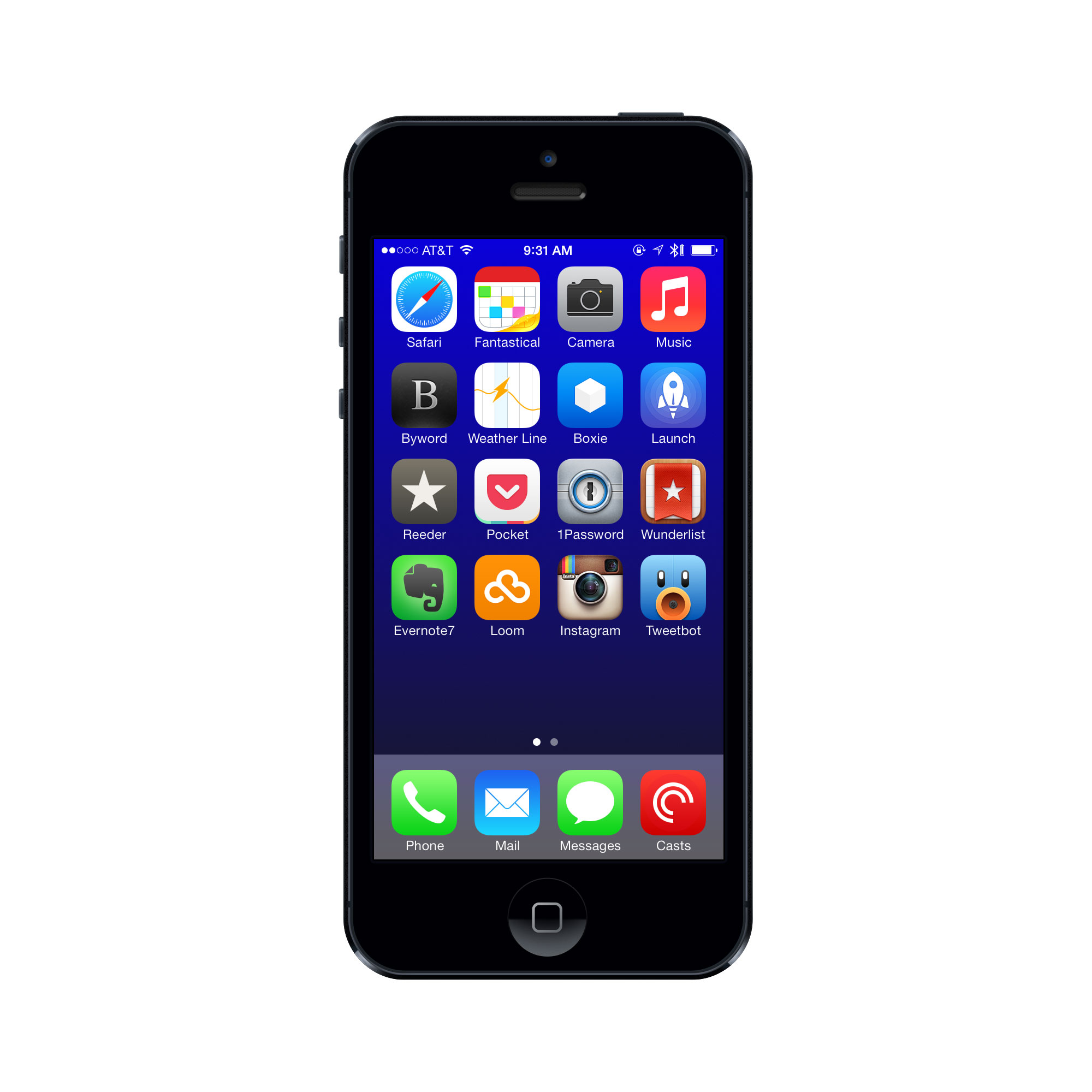 I currently have a 16 GB iPhone 5 (black). I plan to uprade to a 32 GB model with the next iPhone. I really would like to see Apple move the 32GB to the 16 GB price point and introduce a 128 GB model (32/64/128). I also recently went case-less. I've used various cases over the years and it's crazy how thin the iPhone 5 is without a case on it.
What apps do you use the most, and why?
The app I use the most is Pocket Casts. I love podcasts. I've been listening to them for 8 years. Pocket Cast isn't perfect, but it is the best one I have used so far. I am excited to try Overcast from Marco Arment when it is released. I have about 35 podcasts I am subscribed to. I really don't listen to that much music. Anytime I am in the car, mowing the grass, or working out is podcast listening time.
Which app could you not live without?
The app I couldn't live without is Evernote. It took me years to discover where Evernote fit in my life, but it is now the backbone of my digital life. Anything that is not a family photo and is under 100 MB (the note size limit for premium users) is stored in Evernote. I really like the changes they have made for iOS 7. It feels like a file system for a multiple device world. The ability to e-mailitems into your Evernote database is a huge enabler for me. Most apps support sending data through email, so this allows them to interact with Evernote. When you pair that with PDFCovert.me, it's a powerful system for iOS. If you are new to Evernote, I recommend checking out Evernote Essentials from Brett Kelly
---
There are more Sweet Setup interviews right here.