Bradley Chambers' Mac and iOS setup
July 25, 2016
Every week we post a new interview with someone about what software they use on their Mac, iPhone, or iPad. We do these interviews because not only are they fun, but a glimpse into what tools someone uses and how they use those tools can spark our imagination and give us an idea or insight into how we can do things better.
New setup interviews are posted every Monday; follow us on RSS or Twitter to stay up to date.
---
Who are you and what do you do?
My name is Bradley Chambers, and I am the Director of Information Technology at Brainerd Baptist School in Chattanooga, TN.
What is your current setup?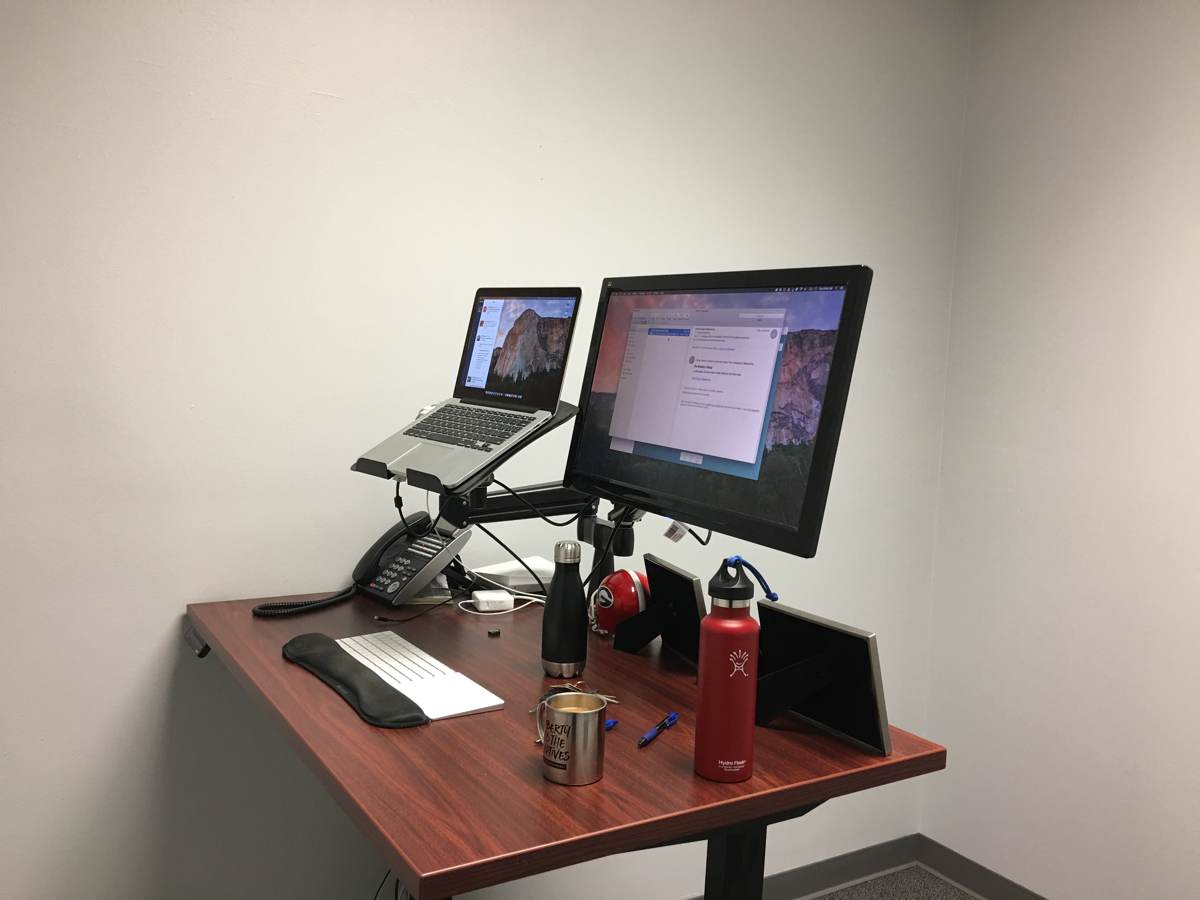 I have an early 2015 Retina MacBook Pro with 16 GB RAM and 1 TB of SSD storage. My desk is a Jarvis standing desk.
What software do you use and for what do you use it?
Day to day, I live in Wunderlist, Mail.app, Slack, Chrome/Safari, and Spotify.
Wunderlist is my GTD/To do system. I generally stay in the "Week" view to show me what is due that day. I currently use Mail.app for email. I've tried all the other email clients, but Mail.app is the one that sticks for me. I use Chrome for all things Google, and Safari for everything else. I probably prefer Chrome, but Safari is easier on battery life. After a year with Apple Music, I switched over to Spotify due to frustrations with iCloud Music Library.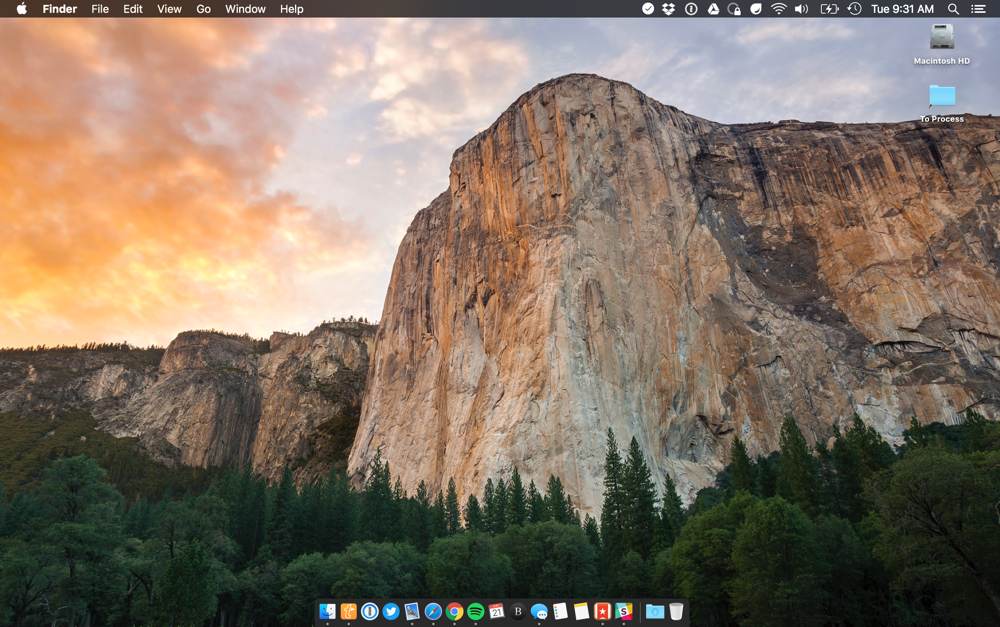 I spend a lot of my day in web browsers. Our CRM applications are all web-based.
How would your ideal setup look and function?
I actually have zero complaints. My desk is the perfect height and size. I love my MacBook Pro. I guess the only addition might be to swap out my external monitor for a Retina model.
---
What iPhone do you have?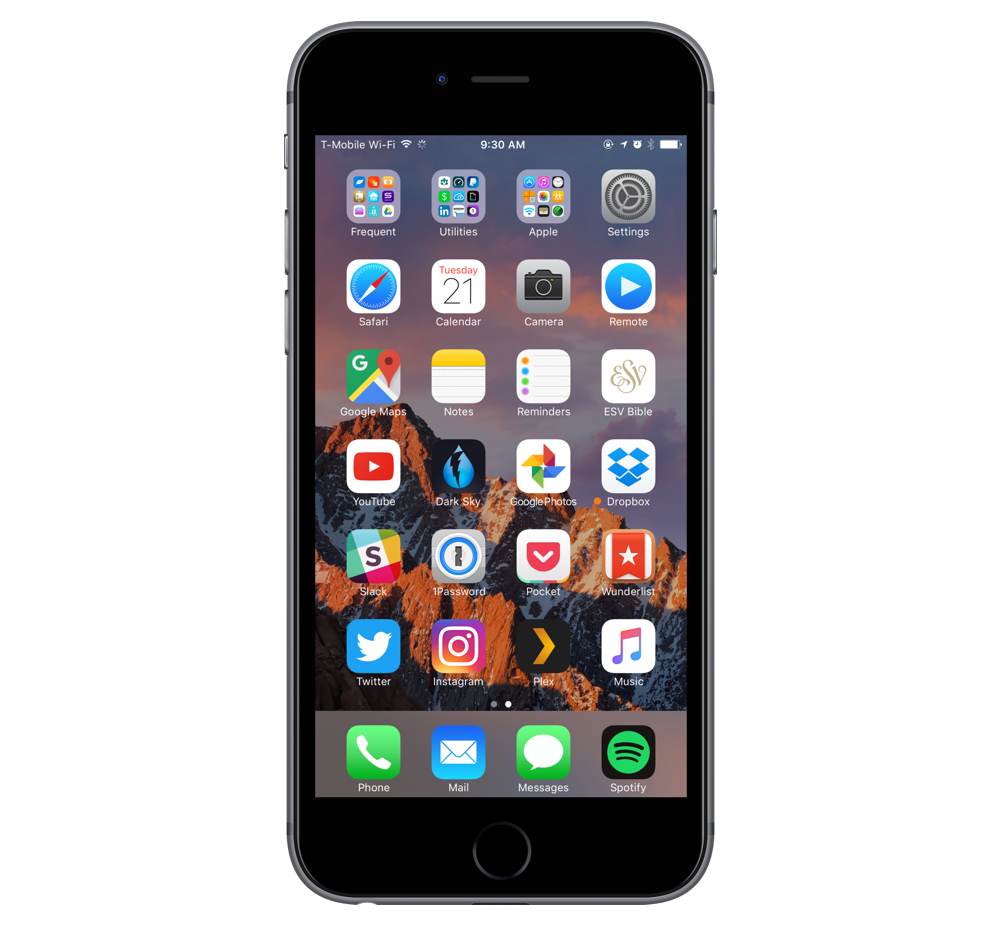 I'm currently using a Space Gray iPhone 6s Plus 64 GB on T-Mobile.
Where can we find your wallpaper online?
Oddly enough, it's the macOS Sierra wallpaper. iDownloadBlog has it for download.
What apps do you use the most, and why?
Spotify is without a doubt my most-used app. Between playing music at home and in the car, it's going for hours a day. I love having my Discover Weekly playlist playing throughout my house on Sonos speakers.
Which app could you not live without?
1Password is the first app I install when setting up a new device. I am really enjoying 1Password for Families as well. 1Password is my key to everything digital. Basically, the only passwords I have memorized are my iCloud and old Apple ID that I use for iTunes purchases.
---
There are more Sweet Setup interviews right here.
Want to share your setup? We'd love to hear from you. Just fill out this form with some basic information and we'll be in touch.