Better macOS Emoji with Rocket
February 2, 2022
The Mac has long had a built-in emoji picker that you could access using the keyboard shortcut Control - Command - Space. It's fine, but doesn't reliably open in certain applications and isn't a great interface for browsing and finding the emoji you want.
Enter Rocket, a macOS emoji picker that makes typing emoji faster and easier by using Slack-style shortcuts.
For example, let's say you wanted to find an emoji for a desktop computer. Just type :desk in the application you want the emoji in, and a Rocket pop-up window will appear and allow you to select the emoji you want from a list: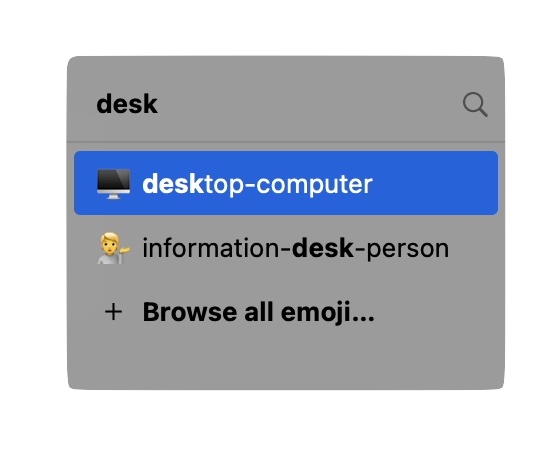 Select the emoji, hit Enter, and your emoji will be placed in your document.
I use this all the time when working on slide decks for TSS workshops. We frequently use emoji when building our presentations in Keynote, and Rocket makes this much easier.
There are also a bunch of settings that allow you to change the theme, customize the trigger key, or disable the menu bar app in certain applications. (For example, you wouldn't want to use Rocket's Slack-style emoji search inside of Slack itself.) There are even some accessibility options for speech playback, clipboard copying, and VoiceOver.

Rocket is completely free to use, but does offer a Pro version with a few additional features. If you pay the $10 USD fee to upgrade, you gain a browse window and the ability to include saved Gifs, ASCII text, and even text snippets. You can even track your emoji stats if you'd like.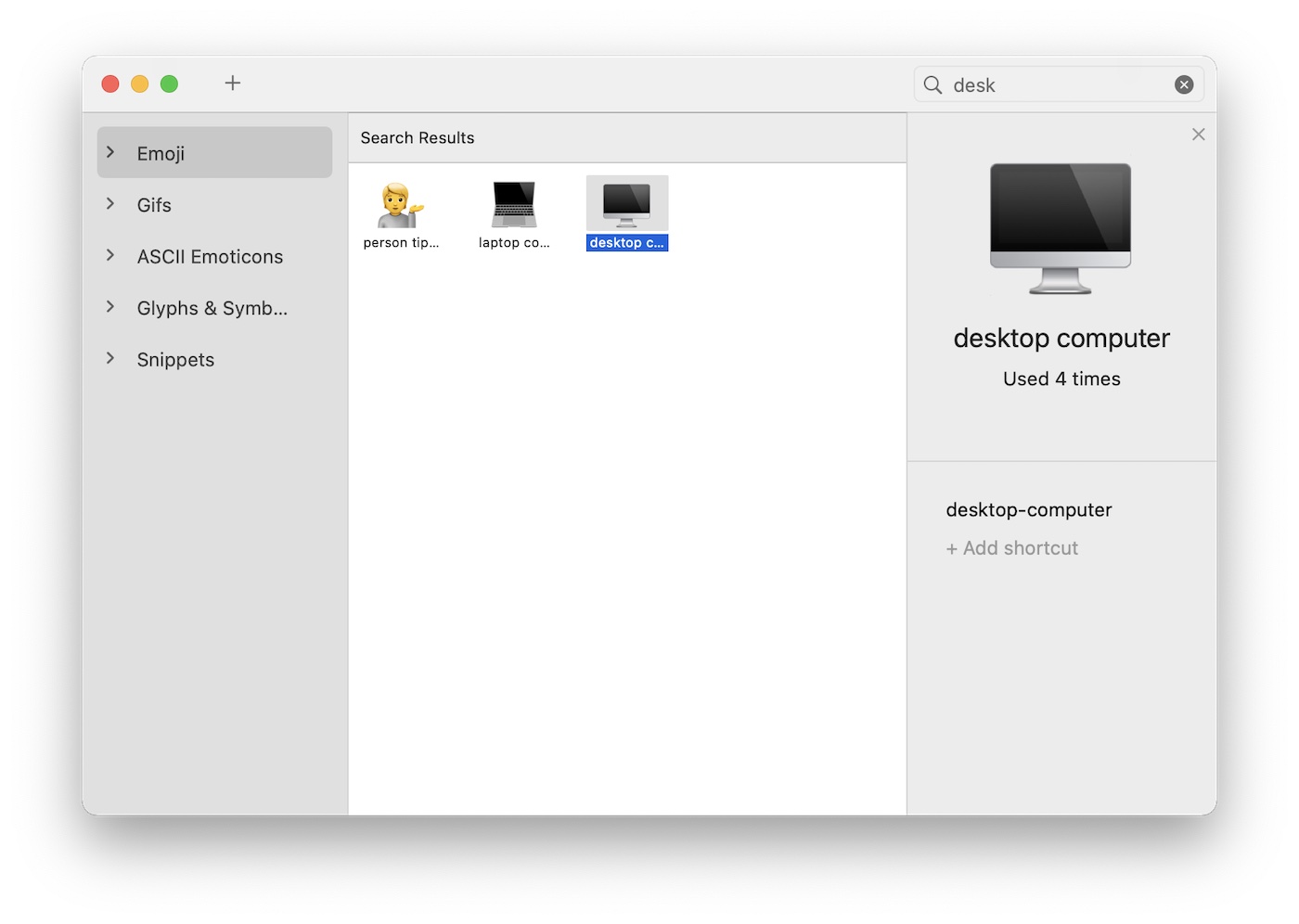 If you decide you want to give Rocket a try, you can download the app for free from the developer's website.
The Sweet Setup Staff Picks for 2022
We spend an inordinate amount of time sorting through hundreds of apps to find the very best. Our team here at The Sweet Setup put together a short list of our must-have, most-used apps in 2022.