Bellroy Premium Sling Review
October 3, 2019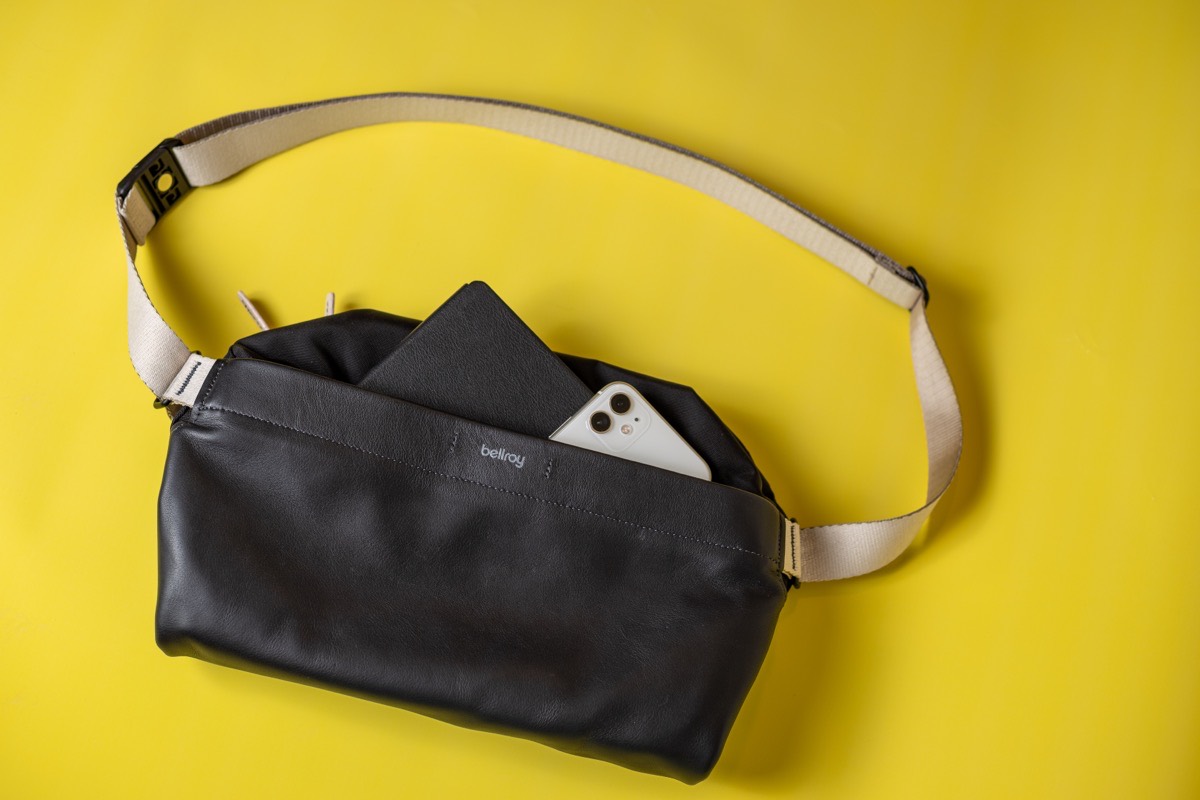 Daily Carry
My daily "commute" usually amounts to crossing my apartment from one room to another.
Hardly a strenuous carry scenario, but perhaps a familiar one for other self-employed folks who have different and unpredictable carry needs as a result of their different and unpredictable schedules.
When I'm heading out, I typically only need a few familiar essentials: keys, phone, wallet, AirPods/headphones, plus a few items more specific to me: Fujifilm X100F, Kindle, and maybe some Moment Lenses. If I need to pick up groceries, I bring a foldable grocery bag too. Or, if I'm just out for a walk, I often ditch the phone and wallet in favor of listening to podcasts from my Apple Watch and taking some photos.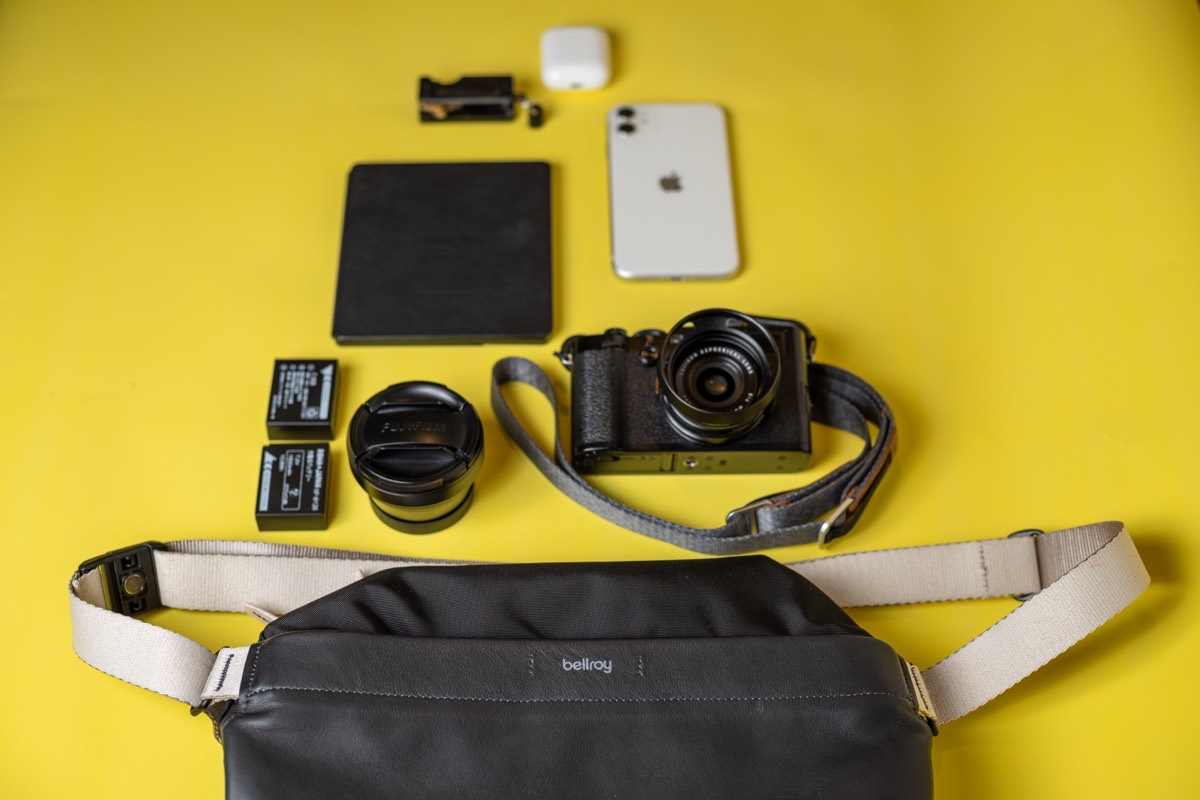 My previous solution was to pack those items into a small backpack, or perhaps the Peak Design Sling. But inevitably I'd be bothered by the fact that most of its internal volume remained empty. I'd have to reconfigure the bag to its more compact mode, take out the internal dividers, and use it that way.
But the Peak Sling is also my main working bag when I'm going out on a shoot with my Canon EOS-R and lenses/flash, so sooner or later I'd be reconfiguring the bag back to its more classic photo-focused setup, and the cycle would repeat.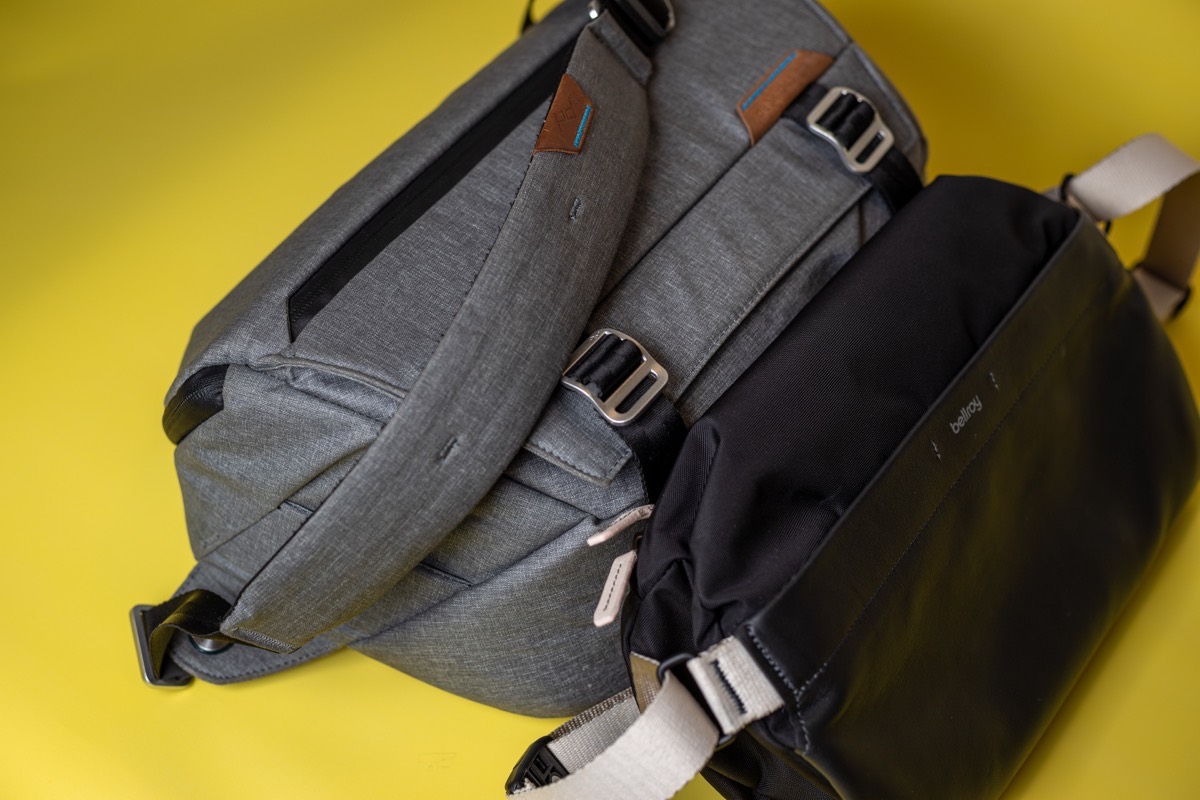 My desire to separate daily carry from work carry led me to two contenders: the Bellroy Sling and the Moment Sling. I planned to evaluate them according to some basic criteria that make sense for my needs:
Sturdy, reliable build. I want my bags to hold up to real-world use across a variety of travel and carry scenarios.
Flexibility. No one-trick ponies for me, thanks. I love bags that have enough flexibility in their design to allow me to use it across several contexts, and switch easily.
Style. I'm no fashionista, and this is certainly the least important criteria for me, but it's still something I try to remain mindful of when buying something that I'm going to wear almost every day.
I was still hemming and hawing about which to try first when Bellroy sent over a brand new Premium version of their Sling for review, so I've been putting that through its paces over the past month.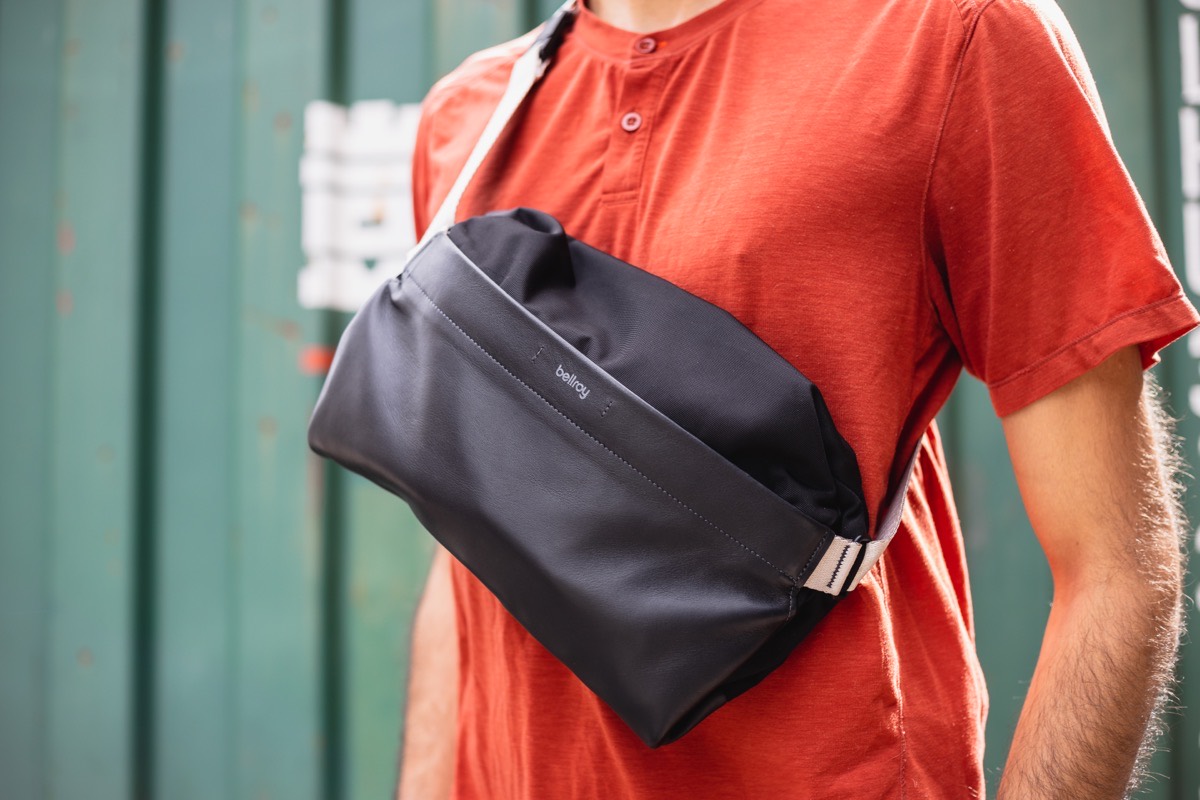 Materials & Build
The first thing I noticed when I pulled the Premium Sling out from the cloth bag it ships in is that the material is soft. The front surfacing features a newly-developed leather, still sourced from an environmentally certified tannery, that feels sumptuous and supple to the touch.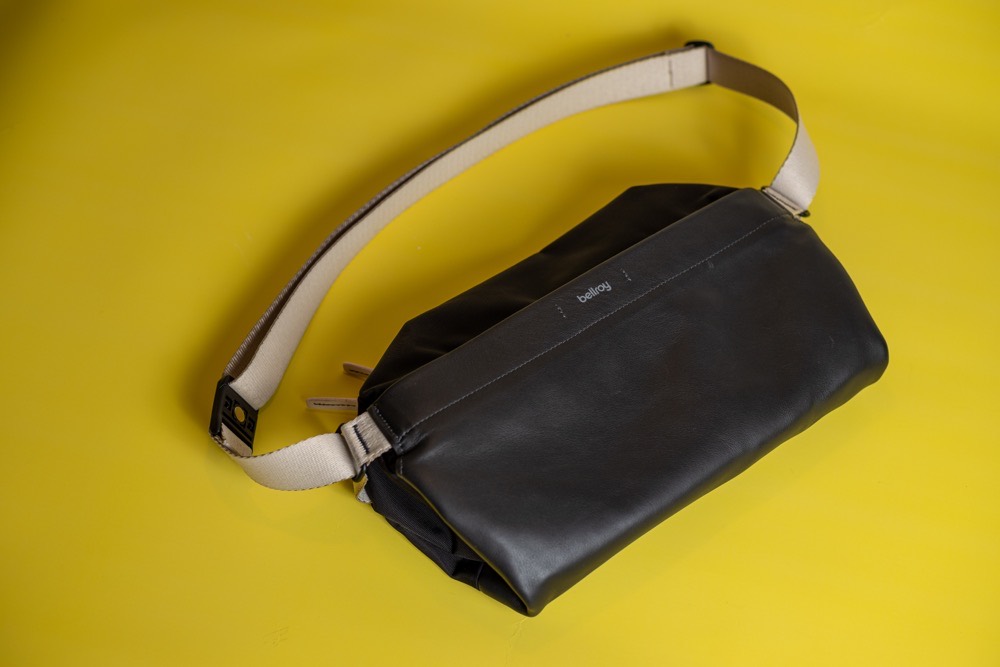 It bears little resemblance to the typical leather detailing found on other bags, and feels like something pulled from a bag that costs significantly more.
The canvas panels on the back provide a good amount of texture so it won't slide around when worn against your body, while the silky webbing of the strap material has just enough resistance to stay put while not impeding you from quickly spinning the bag around to access something.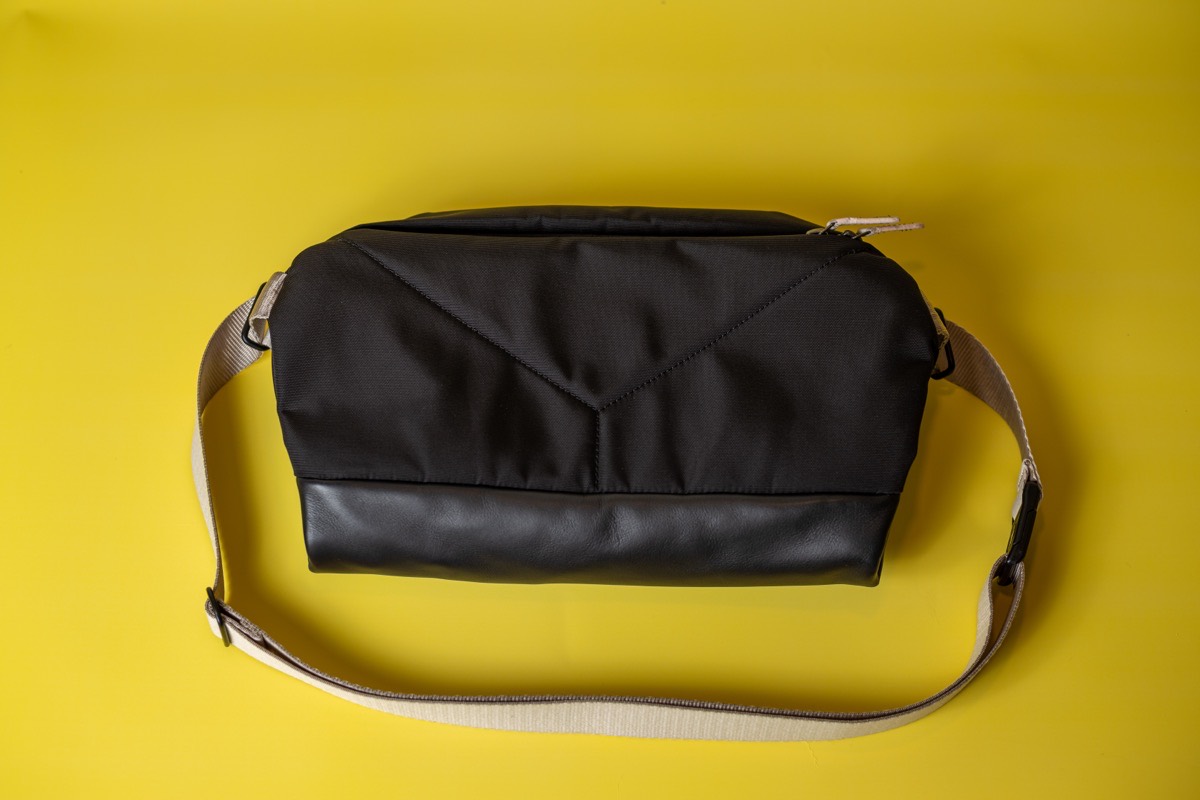 The stitching and seams are all precise, with each element fitting together neatly. The strap features a magnetic clasp for a quicker way to put it on if you don't want to swing it over your head each time.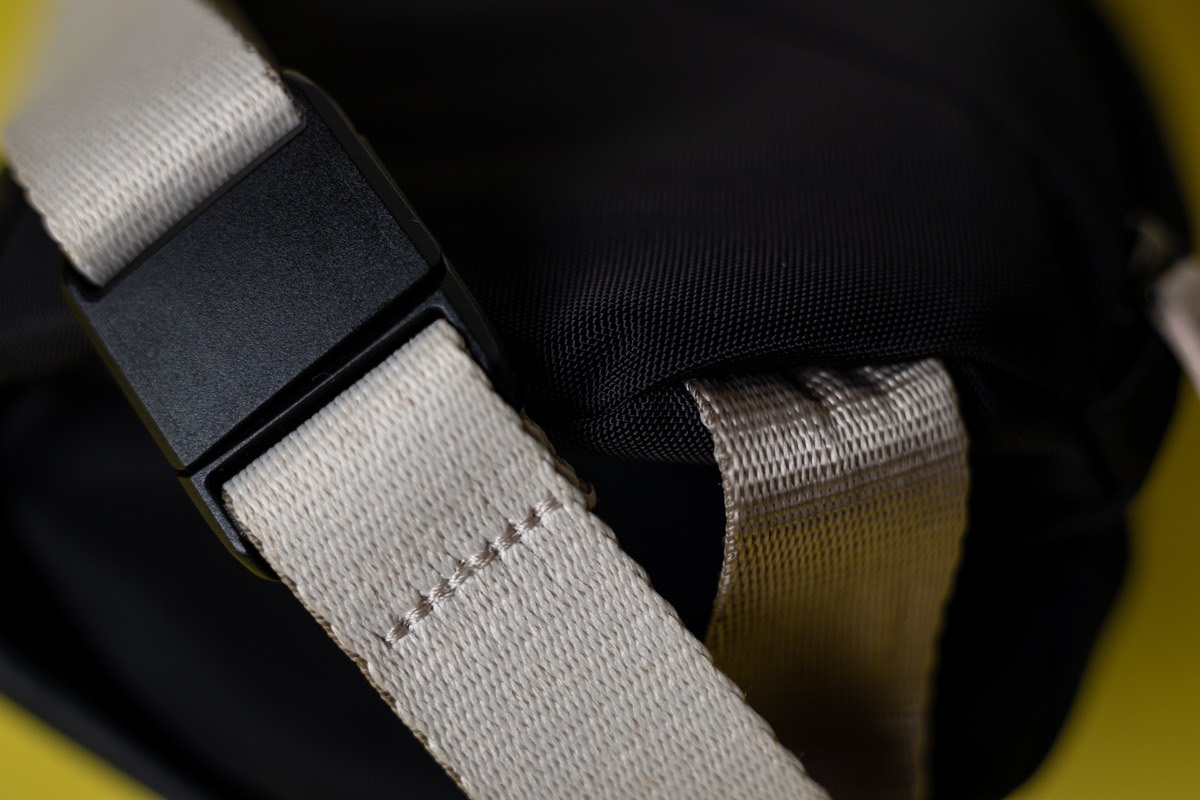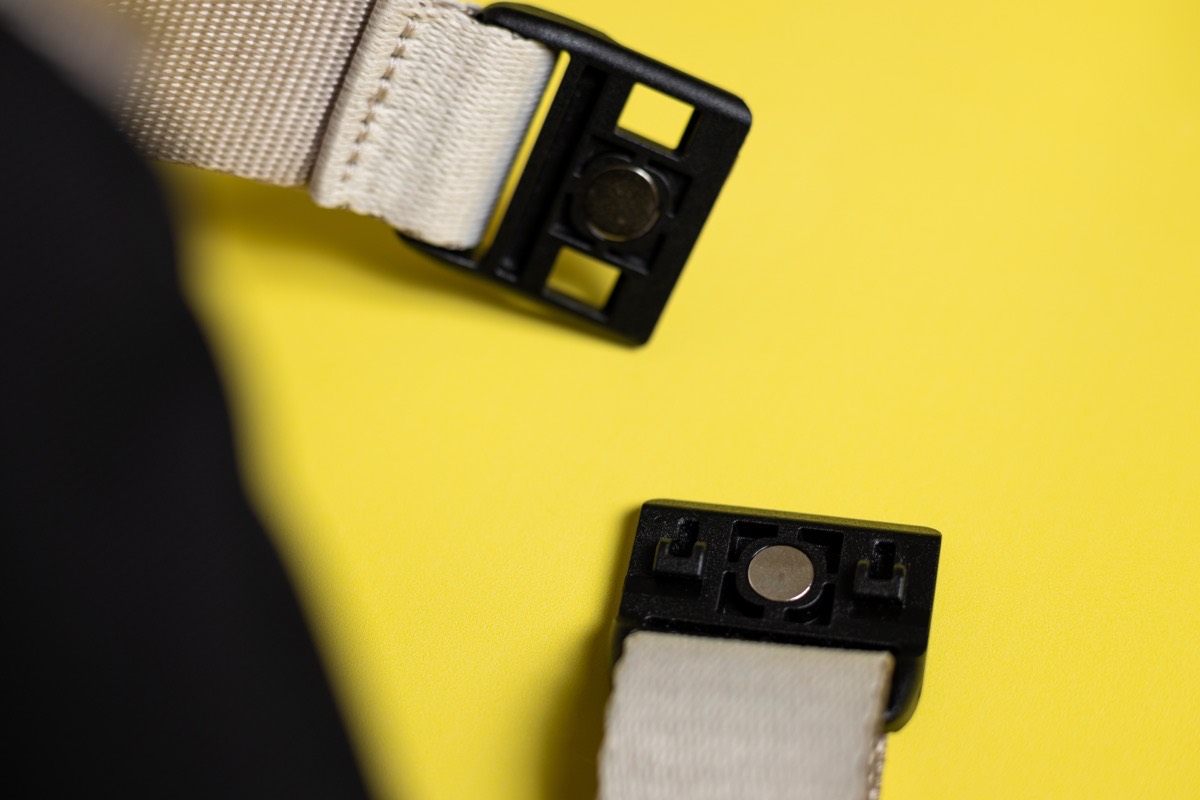 On my black sand version of the bag, the light beige of the strap material and zipper pulls seems likely to turn dark with grime after a few months, particularly if worn in warm conditions where sweat will be a factor, but it's nothing a quick rinse won't fix. And the leather will hopefully develop the same kind of classy patina that marks each bag as unique to its owner.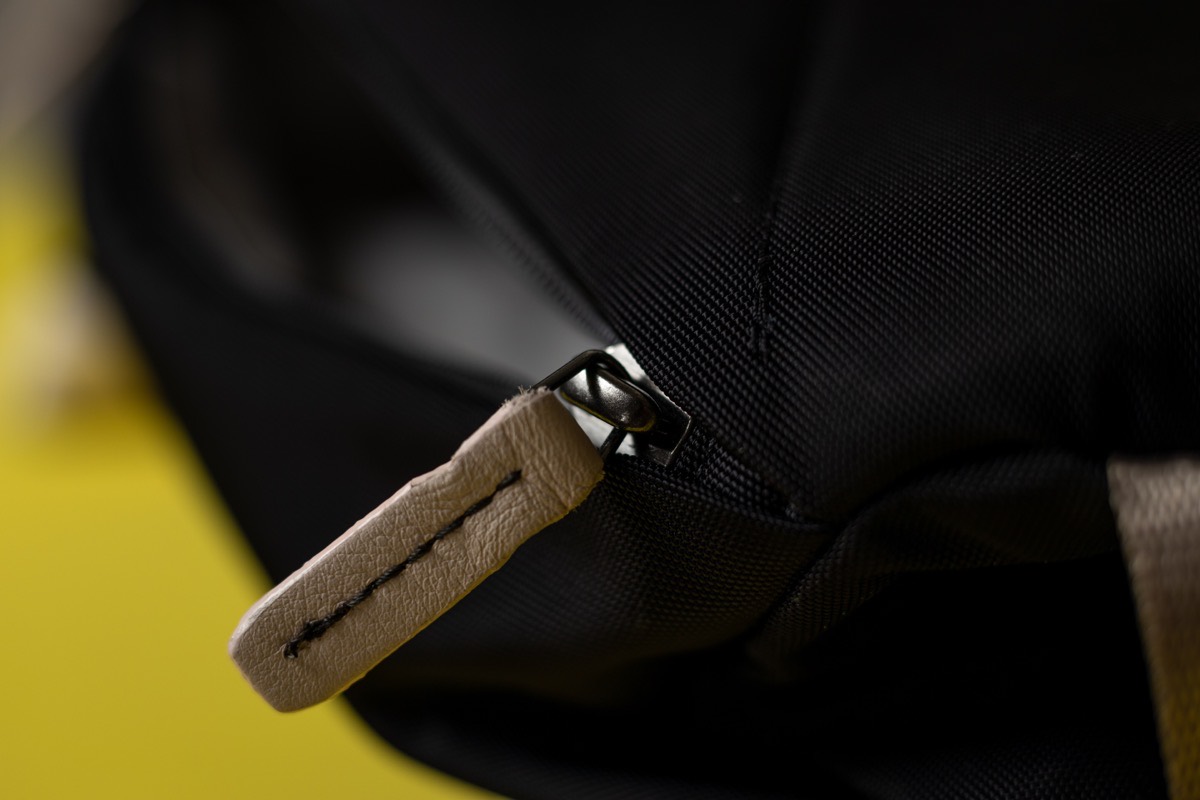 Design & Organization
Setting aside any discussion of how stylish it is to wear this kind of bag in the first place, I would argue that the Bellroy is the most fashionable sling-style bag I've seen in its category.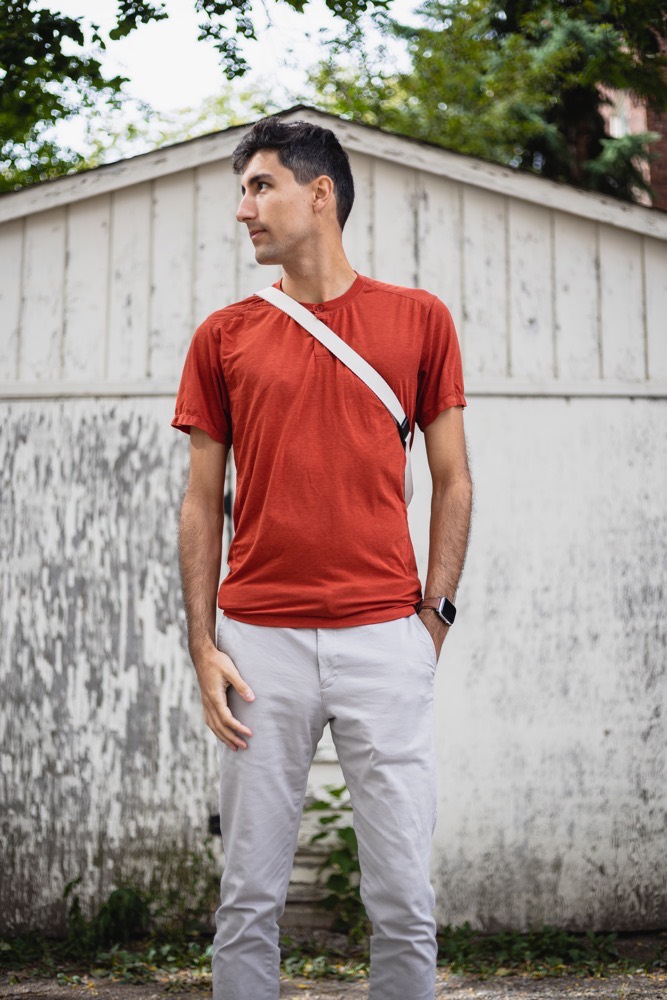 Most of the sling bags I spot here in Toronto resemble the old-school hip packs from the 90s, but worn over the shoulder. The Bellroy Sling immediately distinguishes itself with a more modern, sophisticated aesthetic.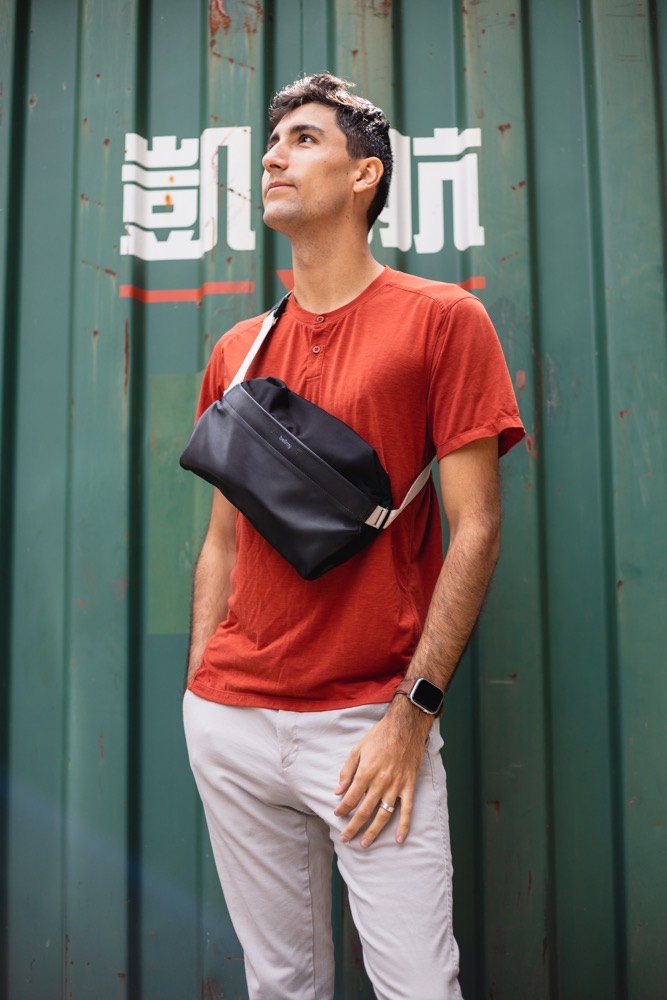 Particularly in black, the Bellroy has an almost stealthy look, with the brighter strap color providing a bit of stylish contrast without compromising the neutral color scheme. It's understated enough to be easily paired with just about any wardrobe choice.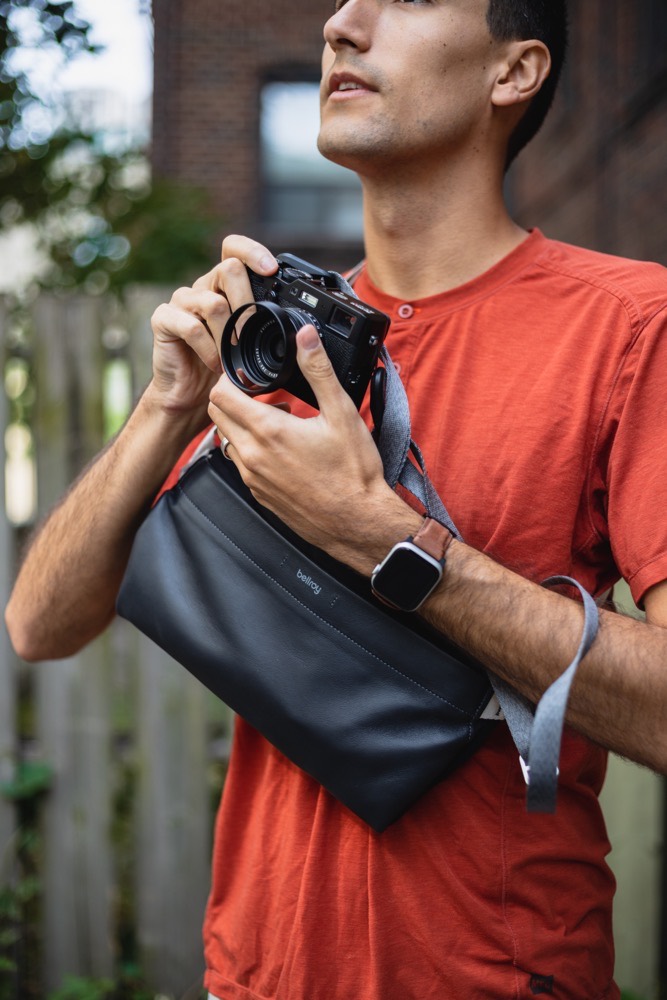 There's very little branding visible from the outside — just a small Bellroy wordmark embossed into the leather panel on the front. Inside, a larger descriptive patch featuring the Bellroy owl reminds you that this is a bag that's made to be used. Not that I needed much encouragement on that front — I've been wearing it as my daily carry for over a month now, and I'm constantly delighted by its intelligent design.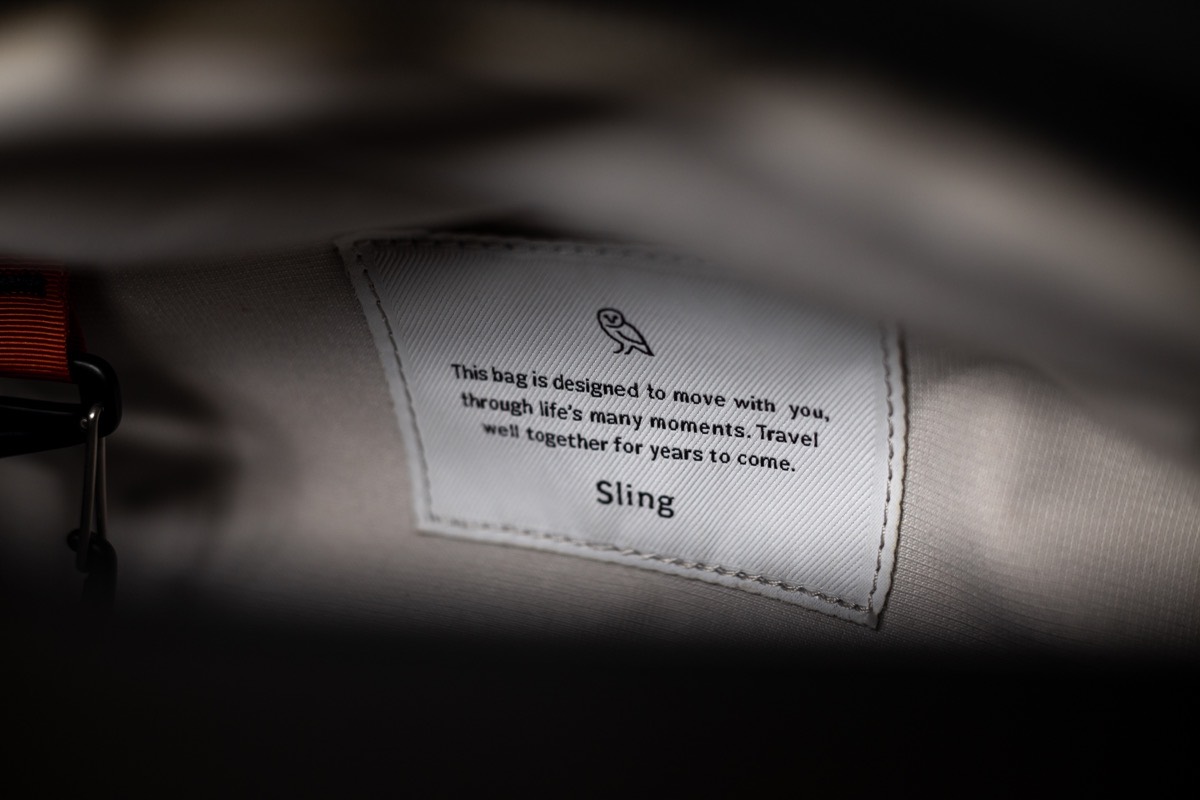 The standout element for me is definitely the self-cinching system. Through a simple strap mechanism, the bag's full volume is collapsed down by the simple act of wearing it. The more full the Sling, the less cinching the straps can do, but it takes care of itself. All you do is pack and put it on, and the combination of the bag's weight and the way it's worn ensures it's at its minimum possible volume for the given load.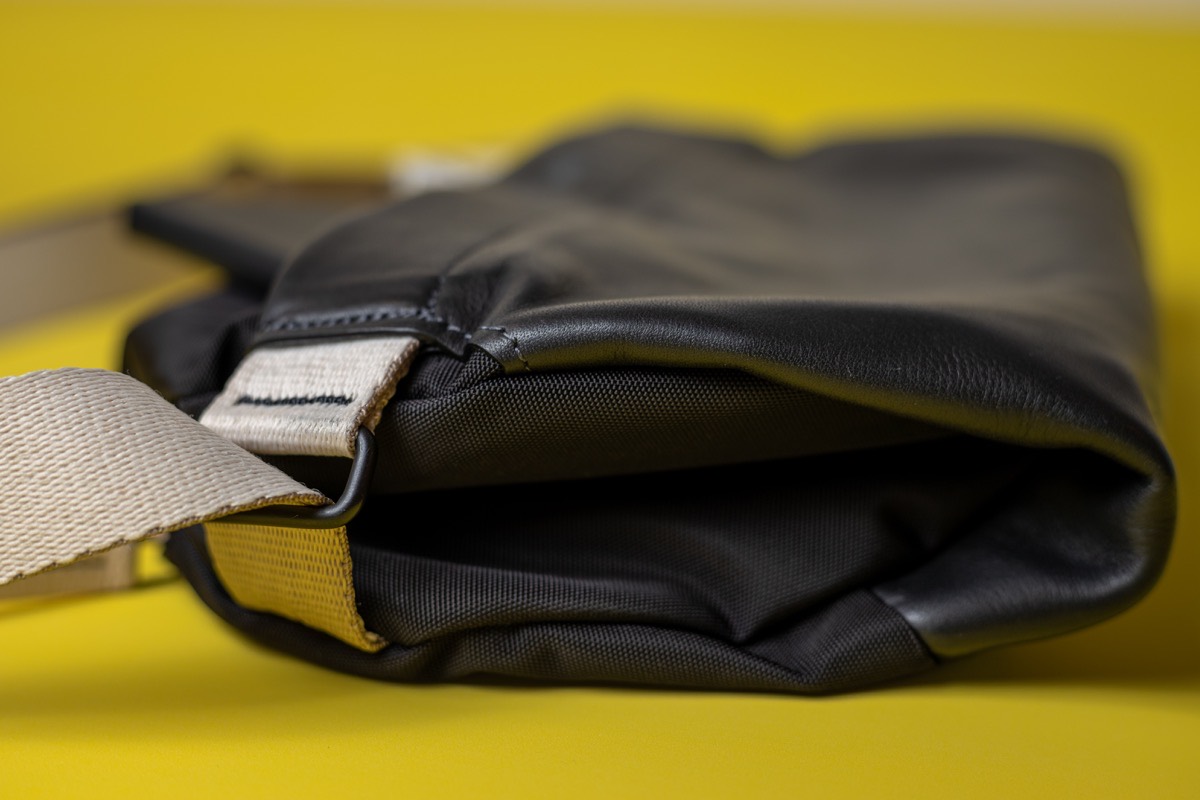 The inside is roomier than I expected, with a small lined pocket for fragile things, plus a detachable carabiner for your keys. I removed this on my bag, preferring to keep the main compartment clear.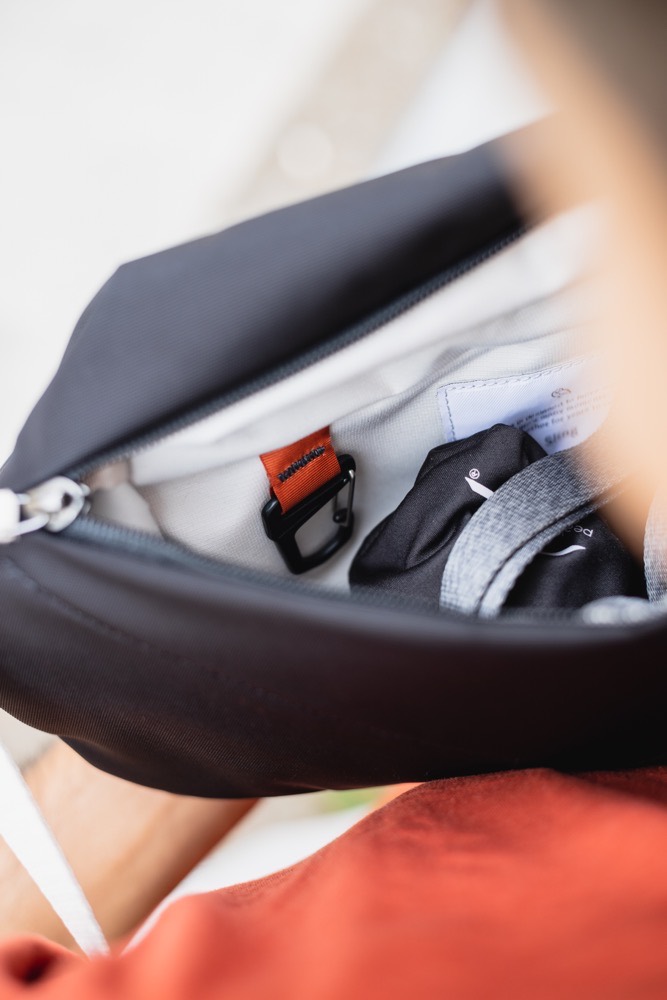 On the outside, the second pocket of the bag is large enough for some snacks, extra batteries, a collapsible grocery bag, and other such things. It's typically where I keep my keys, safely away from the scratch-prone screens of any devices I keep in the main compartment.
The bag makes no claims of weather resistance, but the fact that the outer pocket's zipper is hidden within an upward-opening flap of leather leaves you with what is essentially a moat for water and debris to gather in. It isn't a huge deal since the bag tends to sit more vertically when worn across your back as intended, but I would have preferred the zipper opening faced down instead, more like the main compartment's access point.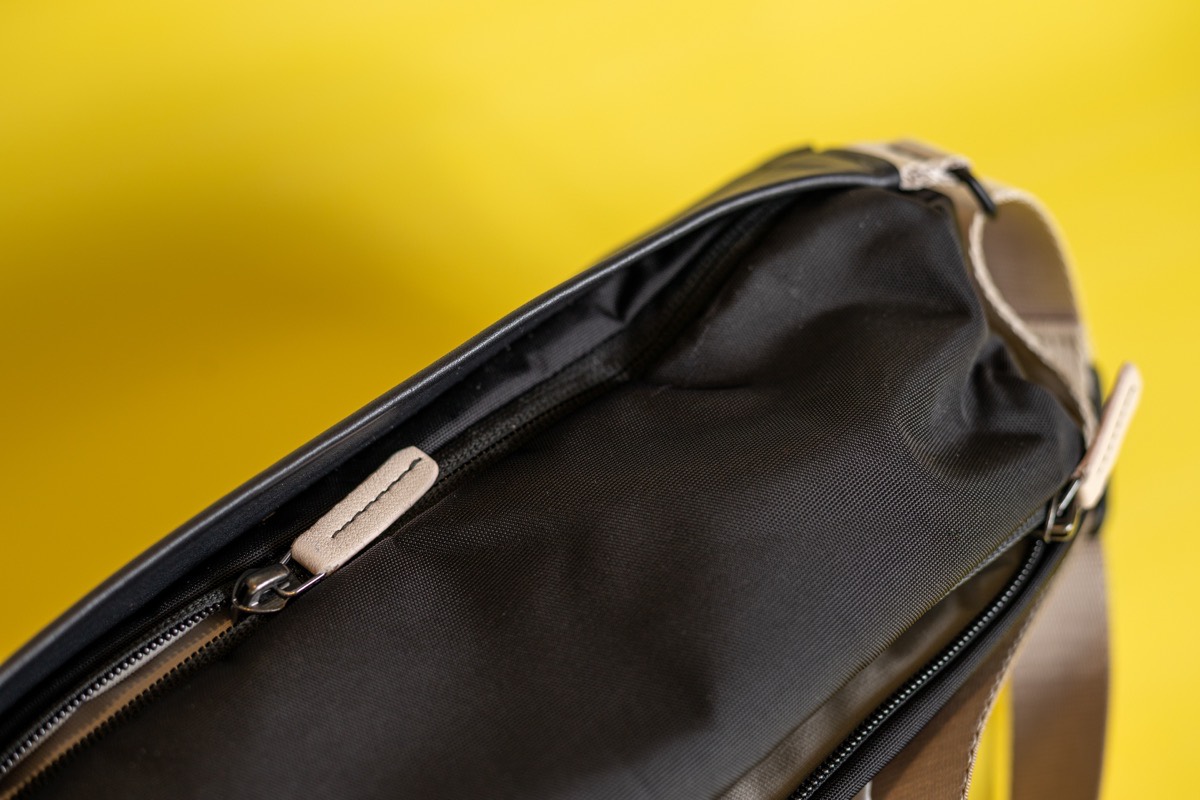 Carry & Lifestyle
The Bellroy Premium Sling excels at adjusting to your needs.
It can be a tiny camera bag, an EDC basics carry, or an in-flight accessory pouch. It fits my folded ANC headphones of choice, plus my X100F with teleconverter lens, filters, and extra batteries. And it fits my entire Moment Lens collection if I'm bringing that.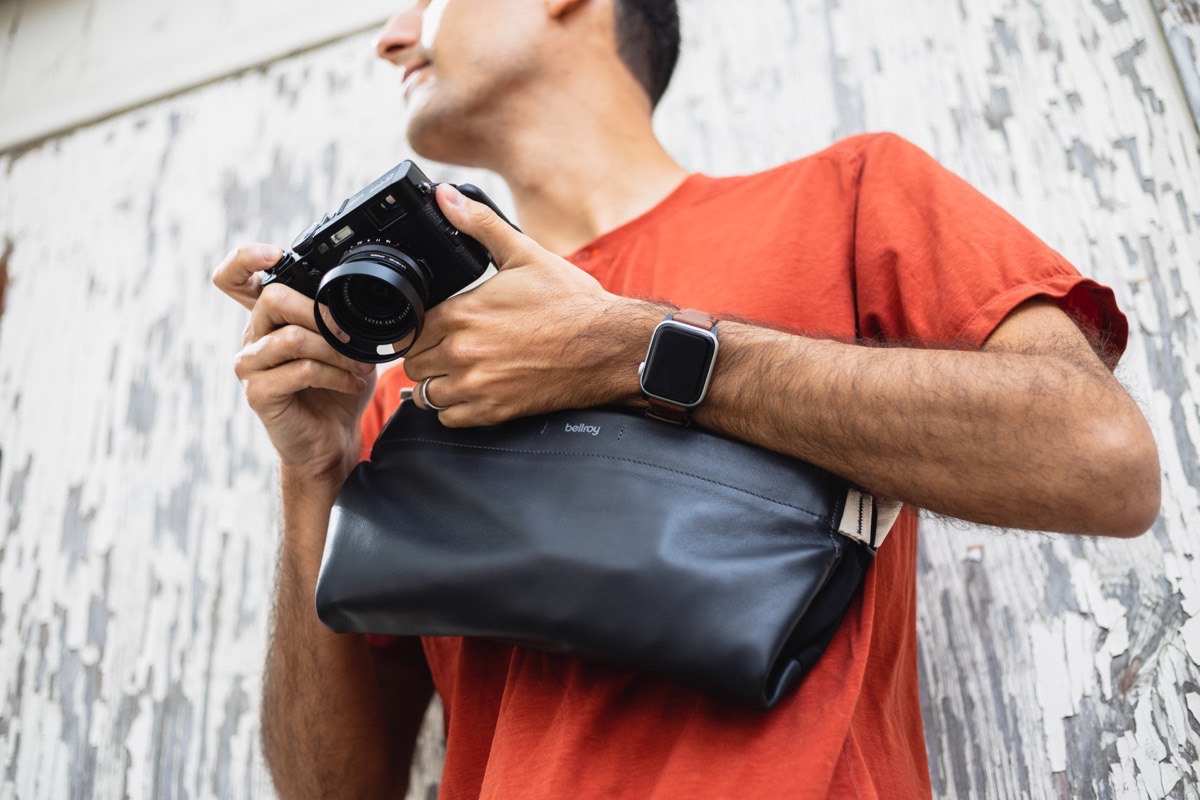 In short: it fulfils the role of "sweet spot" bag: perfectly suited to most of my normal carry needs in a way that doesn't leave a bunch of dead space or require a disproportionately large bag.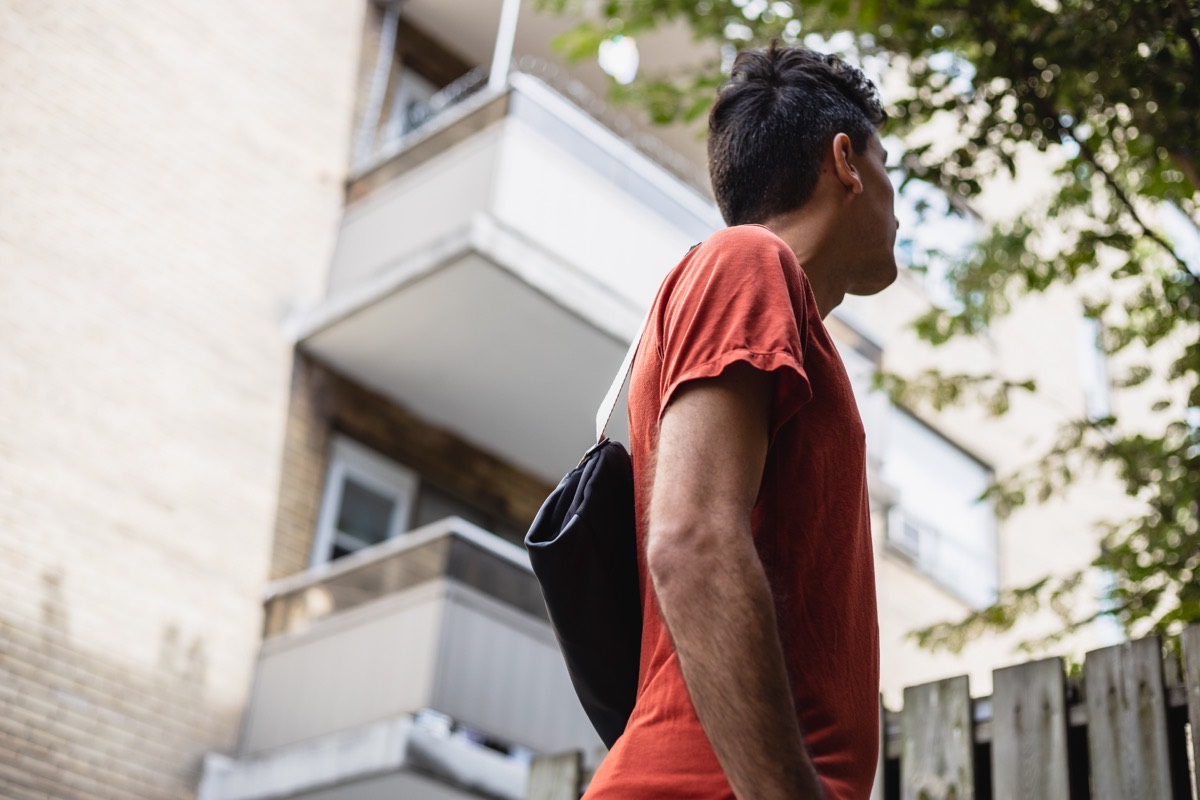 In terms of comfort, I would rate it fairly high. The small size prevents you from stuffing it too full or making it too heavy, and under normal circumstances I found the strap wide enough to properly distribute a reasonable load.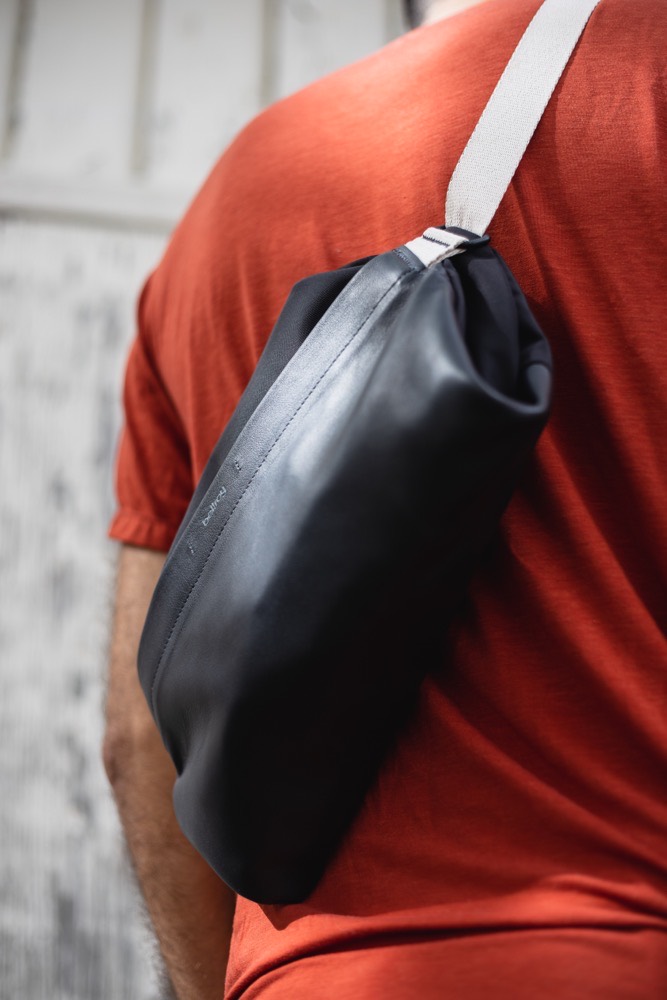 The bag swings around easily for quick access to its contents, though it can feel a bit cramped to reach into. I have long arms, and it rides fairly high on my body compared to a messenger. However, I don't want to extend the strap length because then the sling would ride too low on my back, making for poor ergonomics.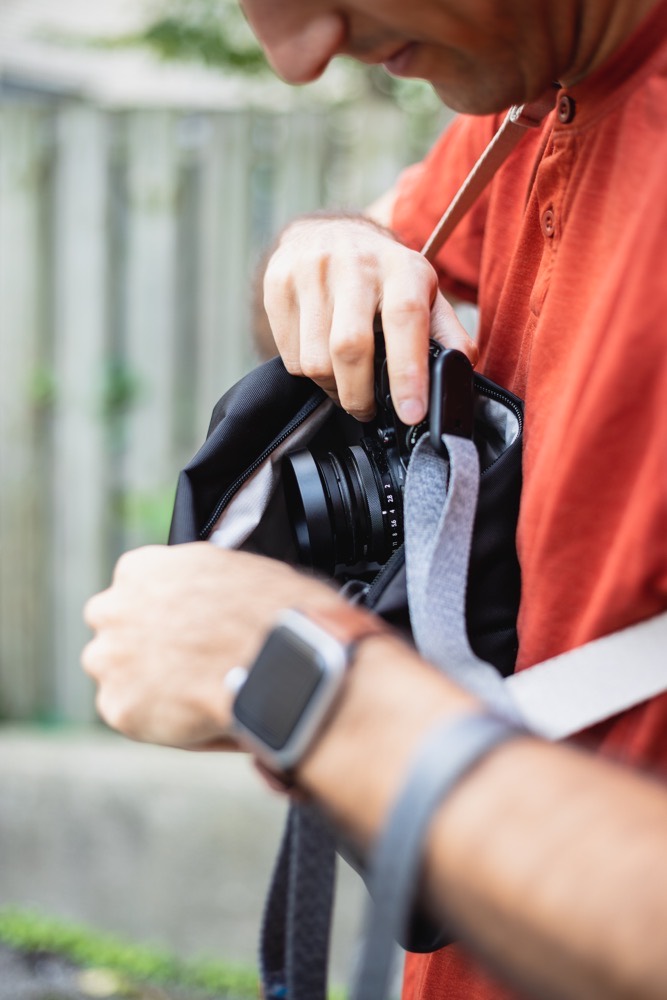 I got used to it quickly though, and the magnetic latch makes it effortless to take the Sling off entirely for focused access if need be.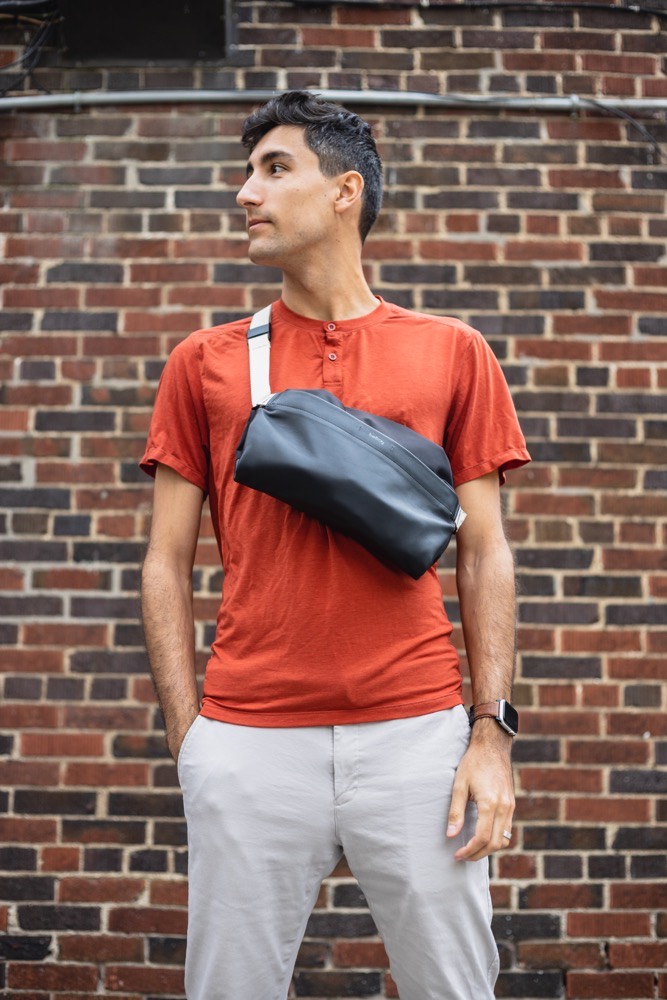 Conclusion
So far, my experience with Bellroy products has been unilaterally positive. I went through three or four wallet styles before finally buying a Note Sleeve from them, and it's held up so well in the years since that I consider wallets an entirely solved problem now.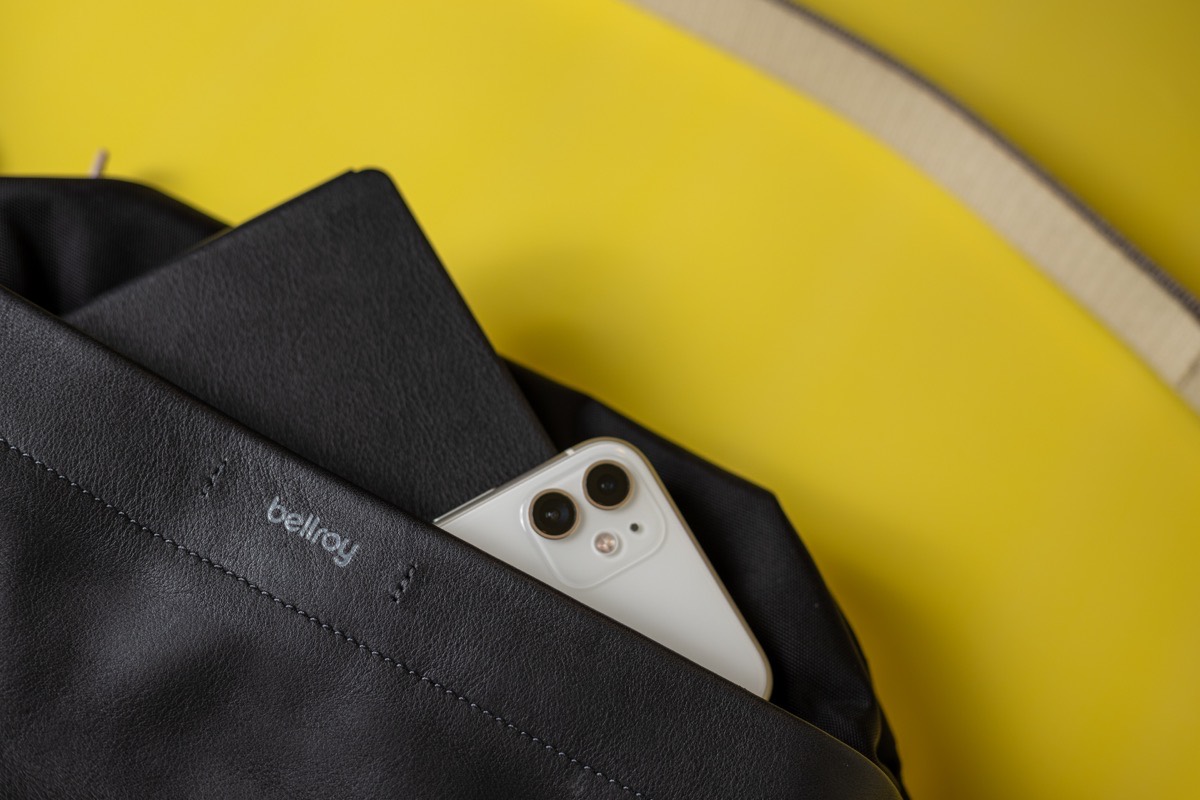 I suspect something similar will happen with this sling. It's a premium solution to a specific carry problem, but it solves it so completely, so thoughtfully, and so stylishly that I can't imagine why I'd ever need to look for another compact daily carry bag.
The Bellroy Premium Sling is available for $159USD from Bellroy, or on Amazon.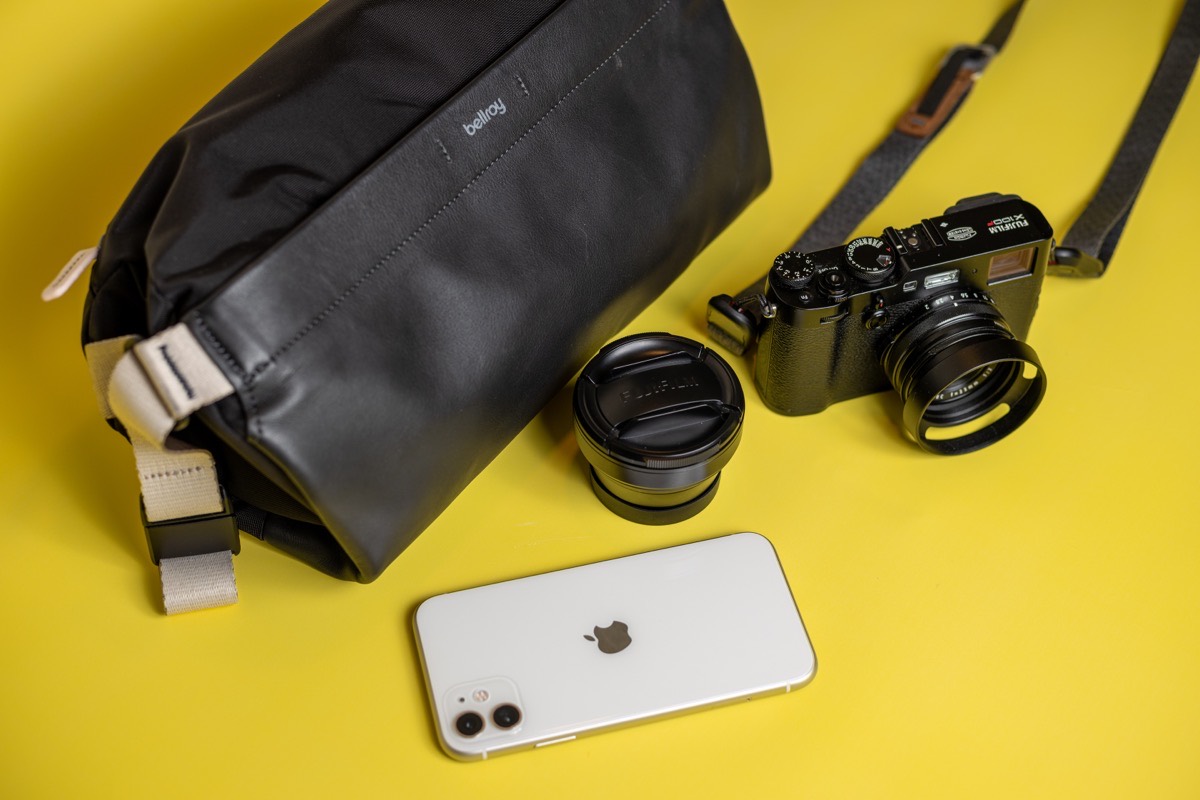 Our Must-Have, Most Used Productivity Apps
We spend an inordinate amount of time sorting through hundreds of apps to find the very best. We put together a short list of our must-have, most-used apps for increasing productivity.