A review of the Lutron Caseta dimmer smart switch
July 18, 2018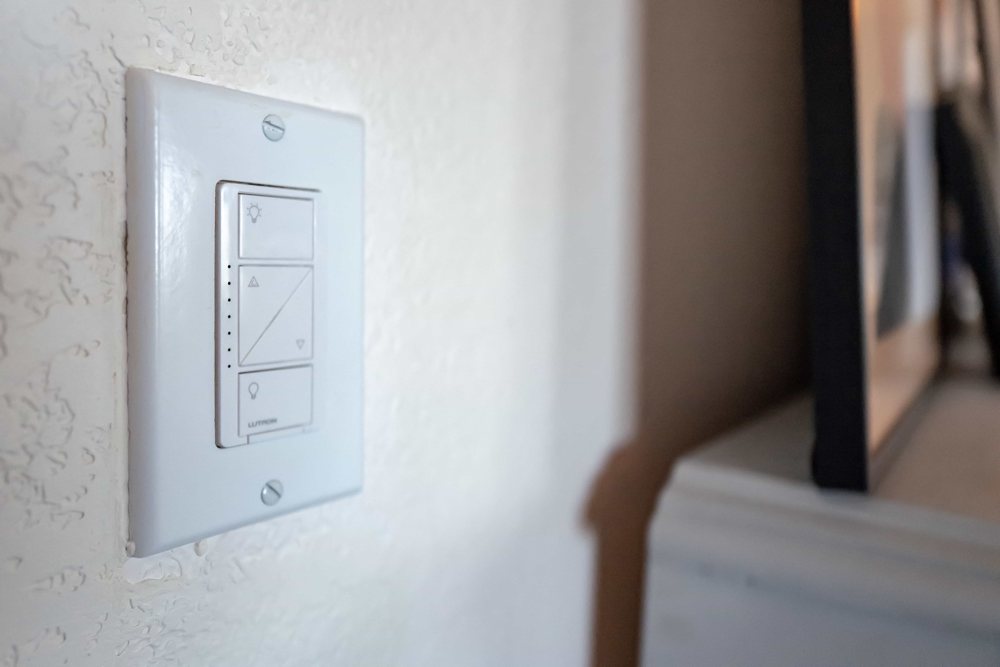 My wife and I recently moved from Florida to California and began renovating a 1970s home that needed some major updating. As someone who likes to use technology to make life more convenient, I immediately found myself wondering how I could wire up our light fixtures to a smart system in order to control them from our devices and set up some automation.
Even though I'm a lover of gadgets, I have found smart home tech to be underwhelming. Why would you go through the trouble of purchasing a device that requires more effort than it takes to do things the old fashioned way? Would you rather pull out your phone, open an app, wait for it to load, and then tap a button, or simply flip a switch?
Ease of use is perhaps the most critical feature to consider when making a smart device purchase. However, it's challenging to determine just how easy it is to use a piece of smart-home technology when looking at a variety of product feature comparisons.
One thing that's easy to understand, though, is that installing smart switches is often better than installing smart bulbs. This is because a smart switch will work regardless of where you turned it on or off last. If you have a smart bulb but you've flipped a switch in the house and powered it down, you'll be out of luck when you try to turn it back on via your phone or tablet.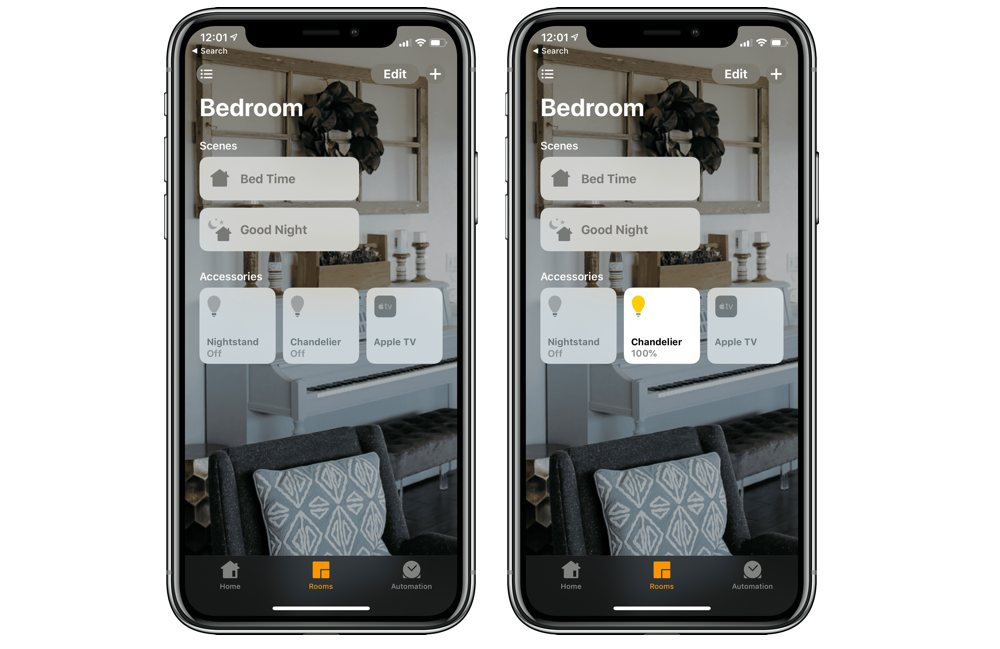 Something else that's easy to understand: HomeKit — Apple's home automation platform — is a winner from a usability perspective. Instead of having your devices spread out through several proprietary apps, any HomeKit-enabled gear is accessible through a central system (and even better, through iOS' Control Center).
This meant that the Lutron Caseta dimmer, a switch that utilizes HomeKit, was my clear choice.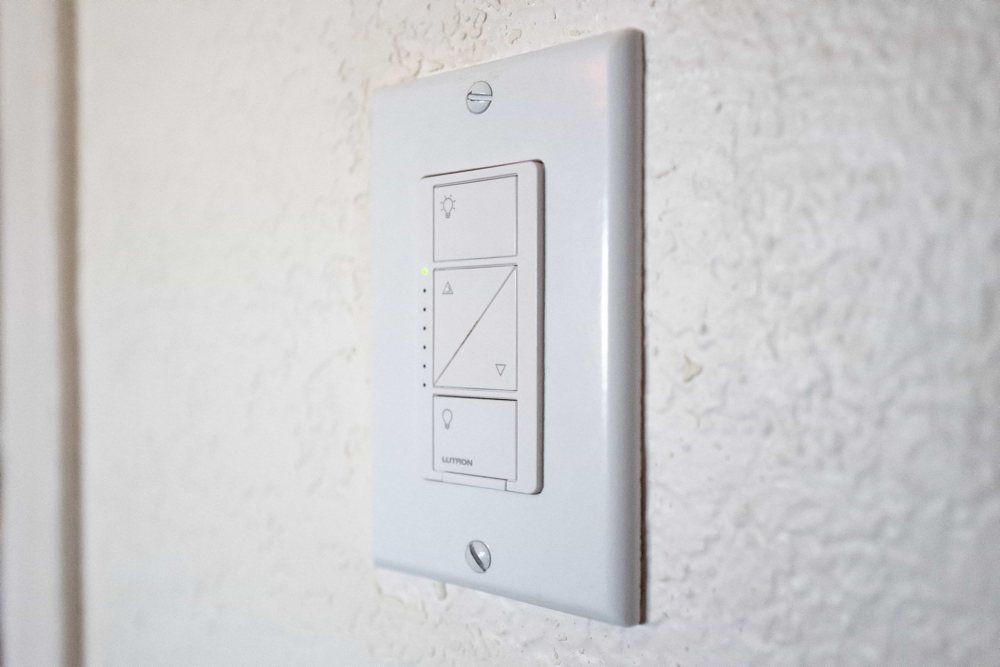 The Lutron Caseta dimmer itself is simple. It has an on button (full brightness), an off button, and two buttons in between to brighten or dim the bulb. To the left of the buttons is a row of lights that indicates the level of brightness currently set. Installing the dimmer is as simple as taking off the current switch, putting the Caseta dimmer in its place, and connecting the dimmer to HomeKit through your phone.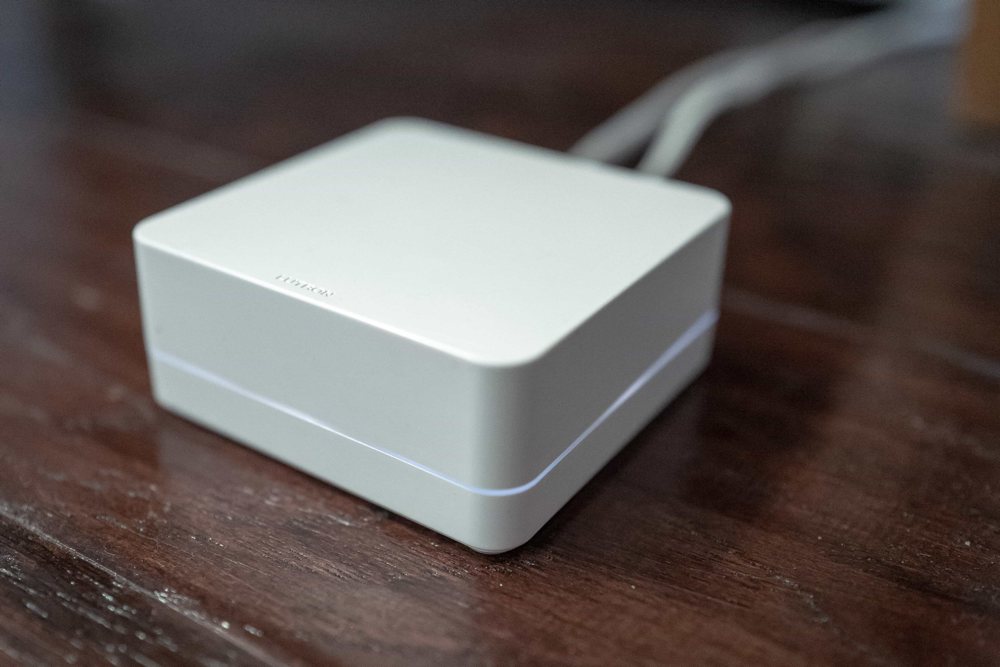 Slightly more cumbersome than the switch is the bridge that must be connected to your router with an Ethernet cable. The bridge is well designed — it's a minimal and compact white box with an LED strip across the body to indicate connectivity. But the bridge is an unfortunate limitation of many current home-automation systems. If you have different devices, such as Philips Hue bulbs, Lutron dimmers, and iHome switches, expect to have multiple boxes cluttering up the area directly surrounding your router (and taking up Ethernet ports).
Each of the Caseta dimmers also comes with a small remote control called the "Pico" that mimics the button layout of the switch. If you plan on using HomeKit to control your lights, this might be a bit superfluous — and if you're using several dimmers, it's easy to get these confused — but it's a nice addition that may come in handy for certain situations (or for those people in your family that just aren't interested in using HomeKit).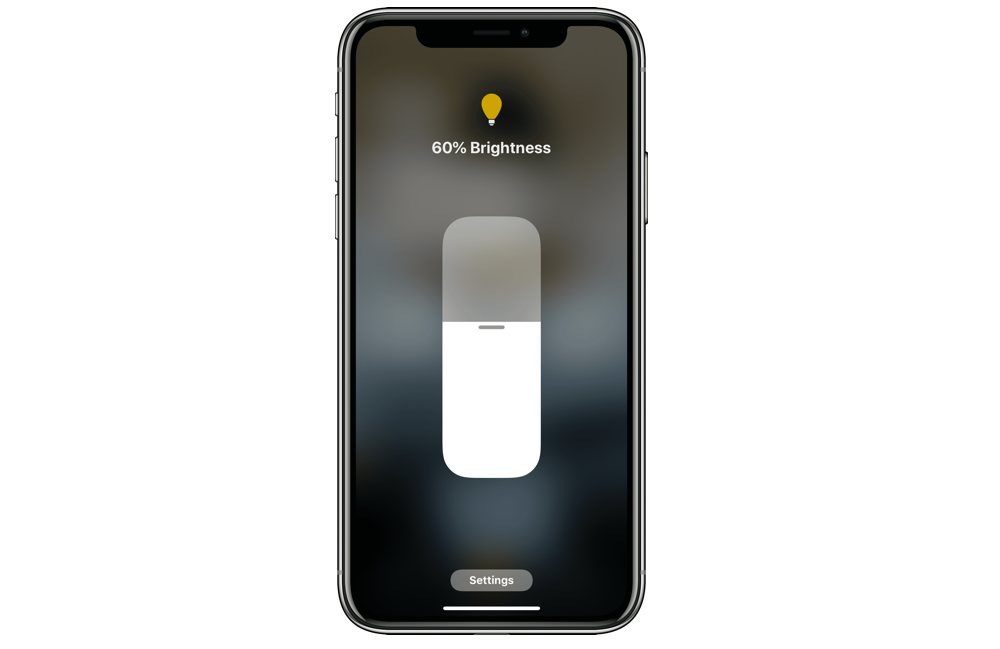 Controlling the device from the Home app works as you'd expect. Lights can be controlled directly, dimmed to specific levels, accessed via Siri, and given automatic routines to perform. It just works, and that's the thing that I find matters most in home automation.
Wait. There's a Bonus….
Custom Productivity Templates
We have a set of custom productivity templates that work well with the iPad app, GoodNotes. And if you want to try them out, we've put together a free guide that can help you.
We'll show you…
How to create and save custom page templates in GoodNotes.
How to use those page templates to transform GoodNotes into your own productivity notebook (or any other type of notebook replacement).
Plus, we also have included a couple of our custom productivity templates for you to get started with. These templates are right out of our popular productivity course.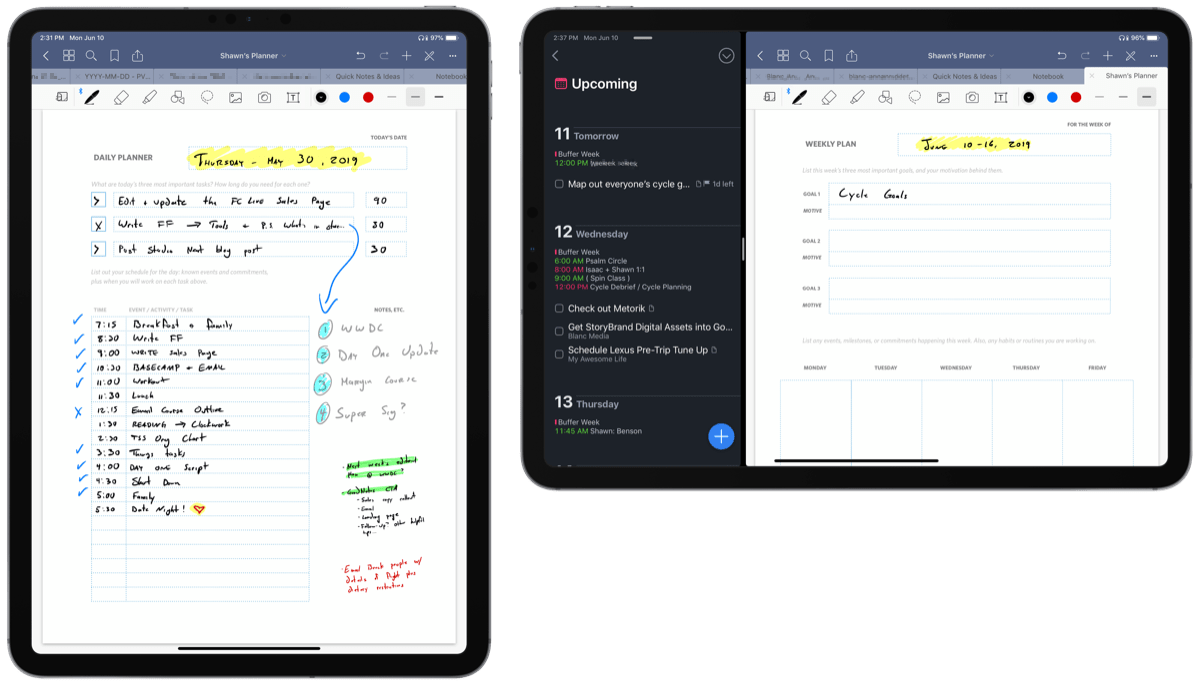 The custom templates and the guide are available for FREE to our email subscriber community. And you can get it right now. By joining the Sweet Setup community you'll also get access to our other guides, early previews to big new reviews and workflow articles we are working on, weekly roundups of our best content, and more.
At $99 for a dimmer and bridge or $60 for a dimmer alone, the Caseta Dimmer Switch is a worthwhile addition to any home. While other technologies I've tested have had a tendency to lose connection or take too long to respond, the Lutron dimmers have been rock solid for over a year now. Our lights turn on at sunset every day without a hitch, and adjusting them manually is never a problem. A 1970s home, brought into 2018.