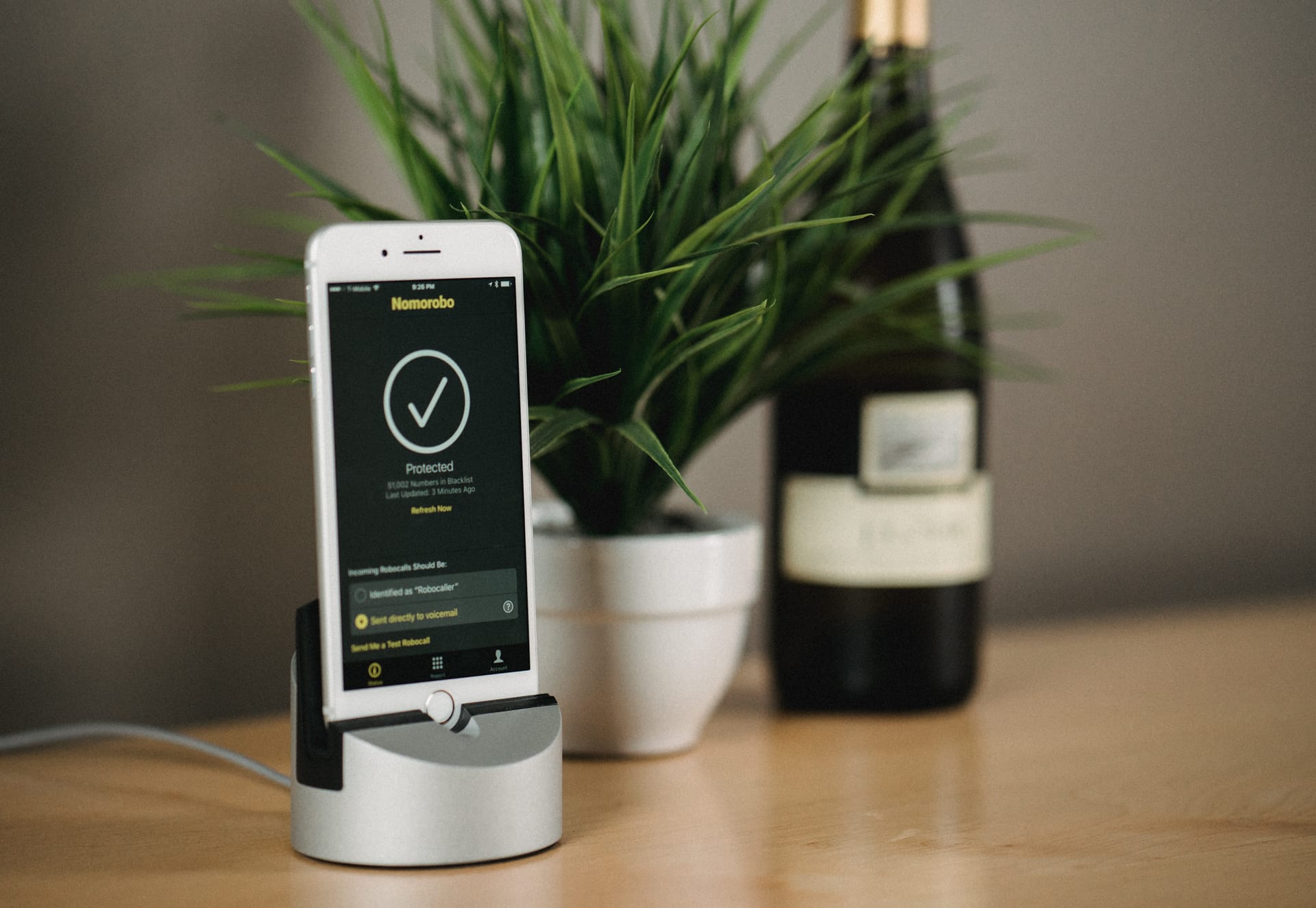 The best app for blocking telemarketers, robocallers, and spam calls
Nomorobo
August 13, 2017
The best iPhone app to block telemarketers, spam calls, and robocallers is Nomorobo. It works great and has a large database to block telemarketers. We are also fans of its clear business model and privacy policy.
The effectiveness of call blocking apps might be subjective, but Nomorobo offered the best experience for our needs. And because it's a paid subscription, I have faith in their long term business model.
If you're wanting an app that will block telemarketers, robocallers, and spam calls, this is the one you want.
What is this category?
When you strip away the App Store and slew of built-in apps that ship with it, the iPhone is fundamentally…a telephone. Some of us might not make as many calls as we used to, but it's still a primary function for the device.
My background is in telecommunications. In my early 20s, I worked for a telephone company in North GA. In those days, we sold call features like caller ID and telemarketer call screening. People wanted to who know who was calling so they could avoid talking to telemarketers. Thanks to the Do Not Call list, that's been made easier. The problem is that companies don't always abide by it. The real issue for a lot of people is that while telemarketing is on the downturn, scam/phishing calls are certainly on the rise.
Instead of Apple trying to maintain a worldwide database of scam and fraud numbers, it is allowing external companies to build solutions that can hook right into iOS via Callkit.
Wait. There's a Bonus….
Custom Productivity Templates
We have a set of custom productivity templates that work well with the iPad app, GoodNotes. And if you want to try them out, we've put together a free guide that can help you.
We'll show you…
How to create and save custom page templates in GoodNotes.
How to use those page templates to transform GoodNotes into your own productivity notebook (or any other type of notebook replacement).
Plus, we also have included a couple of our custom productivity templates for you to get started with. These templates are right out of our popular productivity course.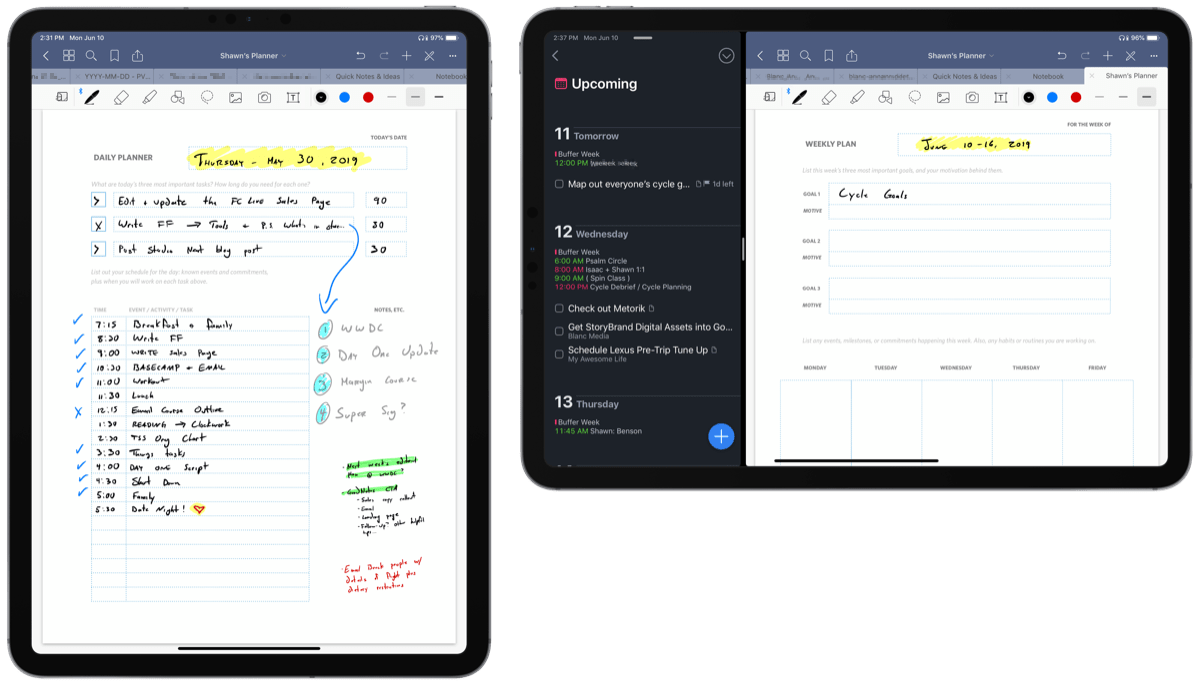 The custom templates and the guide are available for FREE to our email subscriber community. And you can get it right now. By joining the Sweet Setup community you'll also get access to our other guides, early previews to big new reviews and workflow articles we are working on, weekly roundups of our best content, and more.
The install process
CallKit apps (like Safari content blockers) are a little more complex to install than regular iOS apps.
After install, you need to launch the app, which will, at some point, prompt you to visit Settings.app → Phone → Call Blocking & Identification.
There, you'll see the ability to enable the app that you installed.
You don't have to worry about these apps recording your conversations or doing other nefarious things. If at any time you flip this option back off, the app cannot see anything related to incoming calls.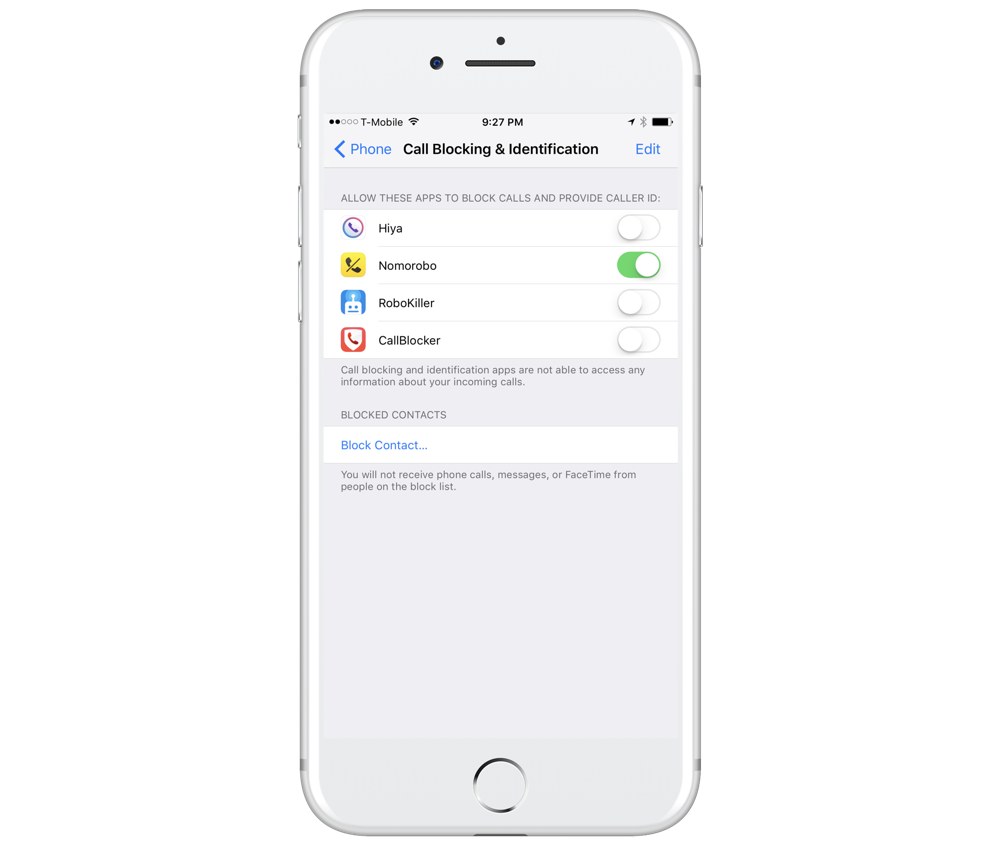 Criteria
This app category is slightly different than most we review. The big criteria — actually blocking calls — is going to be subjective. I'll explain my experiences and the things we can fairly compare, but your mileage may vary.
Price & Update frequency
When looking at this category, I am expecting a subscription-based app. In fact, I almost prefer it. Number lists need to be updated on an on-going basis, and as CallKit is brand new, I expect for future iOS releases to require additional work on the part of a developer.
Privacy
This is probably the most important factor when considering call blocking apps.
There are really two types in this category: apps that want to access to your contacts and apps that don't.
When I sign up for an app like this, I am choosing to give the developer my phone number. While most of us consider our numbers to be private, this is often the trade off to signing up for a service. On the other hand, the hundreds of people in my contact list certainly didn't sign up for a service, and I expect to be able to use an app without uploading all of their contact information.
Block Telemarketers: The Best Call Blocking App is Nomorobo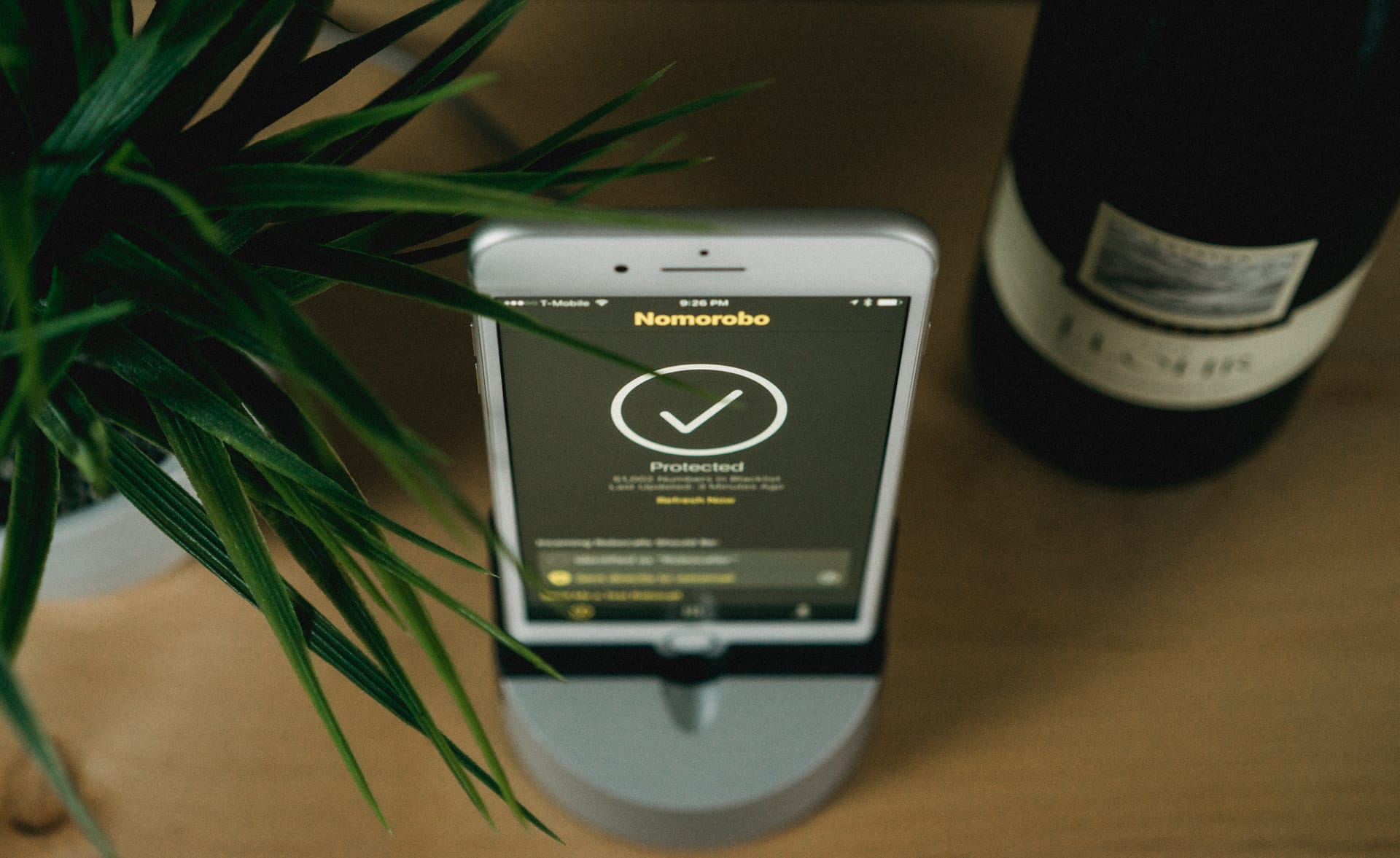 Nomorobo is the clear winner for me. While using the app, it reduced my incoming spam calls to zero. Another reason Nomorob is the best is because of its respect for privacy. At no point did the app ask for access to my contacts database.
The pricing model for Nomorobo is also completely fair. They offer subscriptions on a monthly or yearly basis, and you can easily find the pricing on their website or in the app. I am thrilled they offer a way for me to directly support them. It's also worth noting that the subscription model does not allow you to share the service between iPhones that share the same Apple ID. If you're in the habit of sharing a single iTunes account between your family, that approach will not work with this app. But, the service is so useful that we think the cost is more than justified for each phone in your household.
Nomorobo's call list is another key strength. It has over 51,000 numbers, and they claimed to have stopped over 150 million calls. They were a winner in the 2013 FTC robocall challenge. The list is constantly updated, and it can update without having to launch the app.
One of my favorite features of Nomorobo is how it can even silently block spam calls. Instead of feeling your iPhone ring, looking at it, and then declining the call, Nomorobo can send it straight to voicemail. It will even identify the spam call in your voicemail list as well.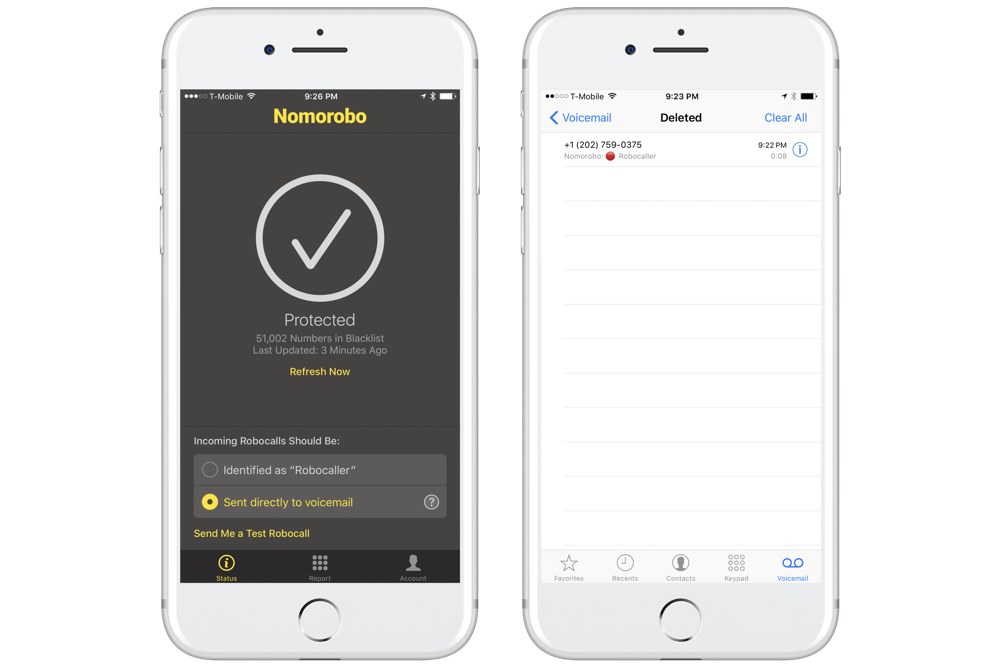 In the event that you do receive a spam call, Nomorobo makes it easy to report. You can do it in the app or report the number from within the Phone app via the Nomorobo share extension.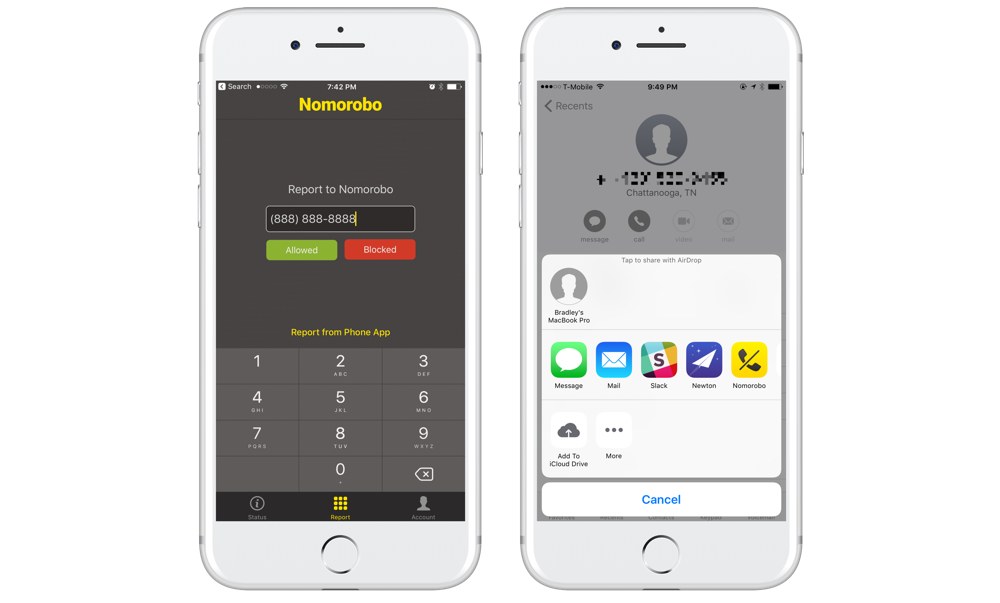 Runner up: Hiya
Hiya does ask for access to your contacts, but you can bypass it. You miss out on some features like contacts lookup, but the call blocking feature works well.
However, Hiya cannot send spam calls to voicemail without having your entire contact list on its servers. The app claims it needs contact access to avoid accidentally blocking people. As Nomorobo can do this without your contacts, this feels…sneaky.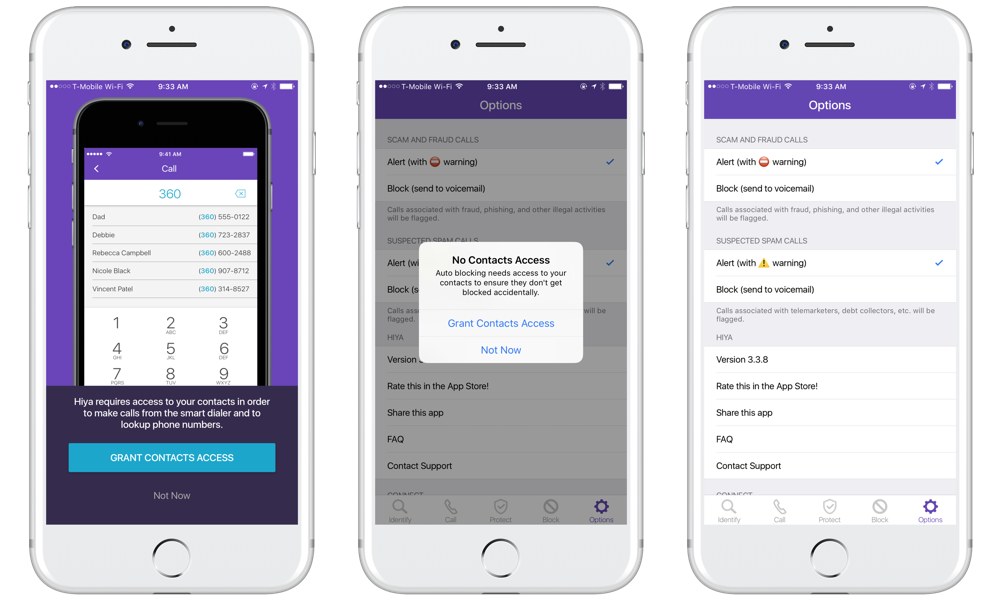 I do wish that it offered the ability to pay for the service. After doing some digging, it appears they are partners with T-Mobile and Samsung to offer OEM services. I can only assume they are using information from this app to help improve its data. If you are okay with this, then it's a great free alternative to Nomorobo.
You can download Hiya for free on the App Store.
Others we considered
Sync.me
Sync.me offers to block spam calls, but that isn't the main goal of the app. The main goal is to pair your contacts with social media profiles in order to identify incoming calls whether you have them stored in your contacts list or not.
The downside to this is that it immediately requires access to your contacts, and it won't let you proceed without allowing access. The app is free, but you can pay for additional features like duplicate merging, background updates, etc.
RoboKiller
RoboKiller looks great on the surface. It only costs $0.99 per month, and it was the 2015 FTC Robocall competition winner. The big problem I have with it is that it requires access to your contacts.
Inside the app, it says it needs contacts access to give you a "Super Call ID." The whole premise sounds confusing, and is the kind of feature I want no part of. While it works with CallKit, it also hooks into your Verizon, T-Mobile, or AT&T service through "conditional call forwarding." You cannot use the app without allowing access.
This is from the App Store description:
Even better, if you receive a call from a number you don't recognize, just decline the call and RoboKiller's Advanced Caller ID will show you information on the number to help you decide whether or not it's worth answering. Within seconds the call will ring back to you to answer or decline.

From there, you can choose to add the number to the RoboKiller blocked number list. Over time, your phone will have a tailored blacklist of numbers and you will receive 80% FEWER unwanted calls than you would without RoboKiller!
This is the exact opposite of how I want these apps to work. The whole point of the CallKit API is that I can securely use apps like this without having to give up a lot of personal information (especially access to my contacts).
Truecaller
Truecaller is an interesting app. On the App Store, it markets itself as a spam identification and blocking app. It asked me to create an account and wanted to know if I wanted my information to be searchable. That reason alone is enough for me to delete the app. It's a free app, but you can upgrade for ad removal for a monthly fee.
You can download Truecaller on the App Store for free.
Callblocker
Callblocker claims it's screening 2 million known callers, and it has a simple business model that charges you a fixed fee every year for the service. There really aren't many settings to fiddle with. One problem I have with the app is that it asks for location access. It claims it does this to keep the list of known spam callers updated for my area. However, this doesn't make sense to me because almost all of the spam calls I get are from non-local numbers. Thankfully, it does avoid asking for contacts access.
It seemed to work about as well as the other apps I tested in terms of effectiveness. While it claims its database contains 2 million known spam numbers, we really don't have a way to verify those claims. Nomorobo only has 50,000 numbers, but seemed to basically block everything that I came across.
You can download Callblocker on the App Store for free.
Callblock
I also tested Callblock by Rocketship Apps. They claim to have 3 million numbers in their database. You can enable and disable various types as well. It has a fair business model through in-app purchases and avoids contact access, but I still prefer Nomorobo. The Callblock app was slightly more confusing to configure.
You can download Callblock on the App Store for free.
Conclusion
Like I mentioned at the beginning, privacy is a clear reason to steer clear of various apps. I am unsure why any of these apps would need access to my address book. Nomorobo doesn't want my contacts, has a fair price point, and reduced the amount of spam calls I received to zero. It's exactly what I was looking for when I looked for the best call blocking/spam blocking application for iPhone. At the end of the day, some apps just need to do one thing well, and Nomorobo does just that.
$0 - $19.99/Year
Nomorobo is our favorite call blocking application because of its clear business model, large database, and privacy policy.
App Store

$0