Adrian Thomas' Mac and iOS setup
June 27, 2016
Every week we post a new interview with someone about what software they use on their Mac, iPhone, or iPad. We do these interviews because not only are they fun, but a glimpse into what tools someone uses and how they use those tools can spark our imagination and give us an idea or insight into how we can do things better.
New setup interviews are posted every Monday; follow us on RSS or Twitter to stay up to date.
---
Who are you and what do you do?
My name is Adrian Thomas, and I'm a Brit who lives in Munich, Germany. I work as a product manager at equinux, where we make apps and gadgets for Mac, iOS, Apple TV, and Apple Watch.
What is your current setup?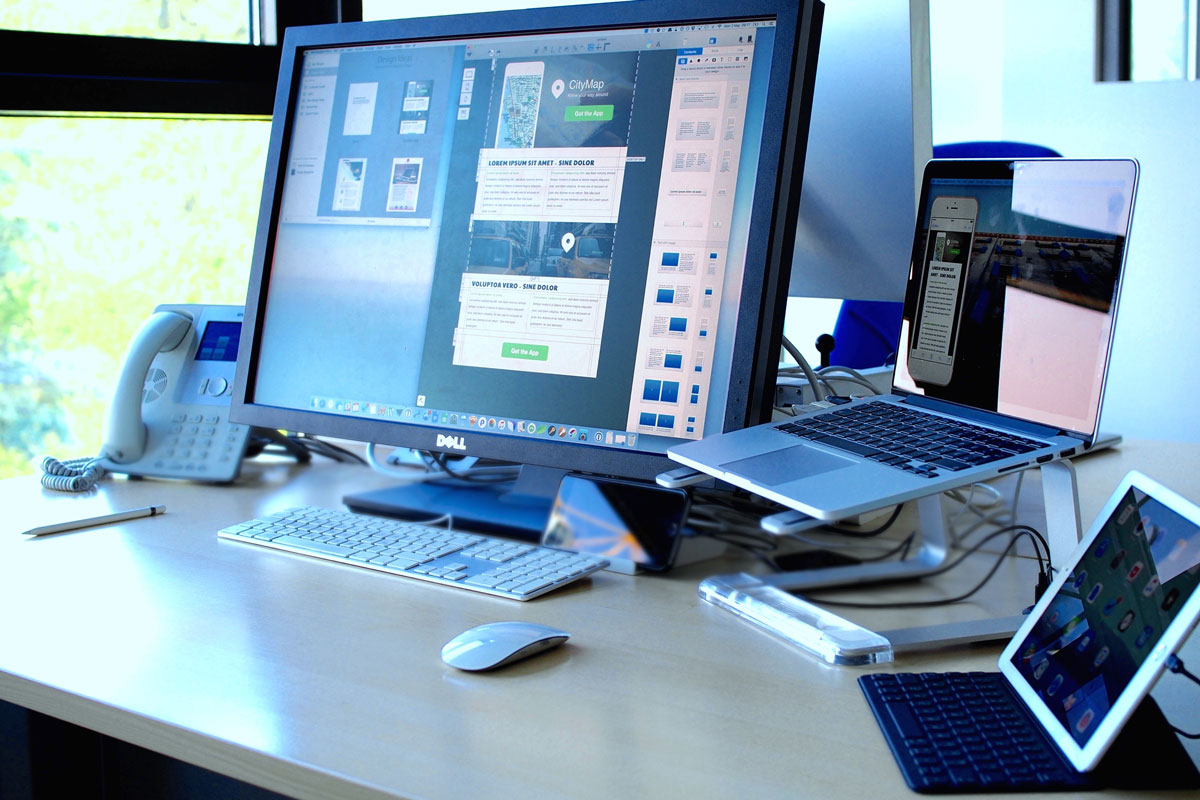 I'm using a 13" MacBook Pro (2015) with 512GB SSD and 16GB of RAM. I had a MacBook Air before this, but I wanted something with a Retina display this time around, and the 12″ MacBook just doesn't cut it in terms of performance.
My MacBook is hooked up to a honking 30" Dell U3011 that I nabbed when our designers switched to Retina iMacs – I love having lots of screen space.
Also on my desk: my iPad Pro (more on that later) and a tizi Tankstation Toploader – a 4x USB charger, which is sunk into the desk. It's great as it charges devices with up to 2.4A on each port, so it charges my iPhone twice as fast as Apple's charger.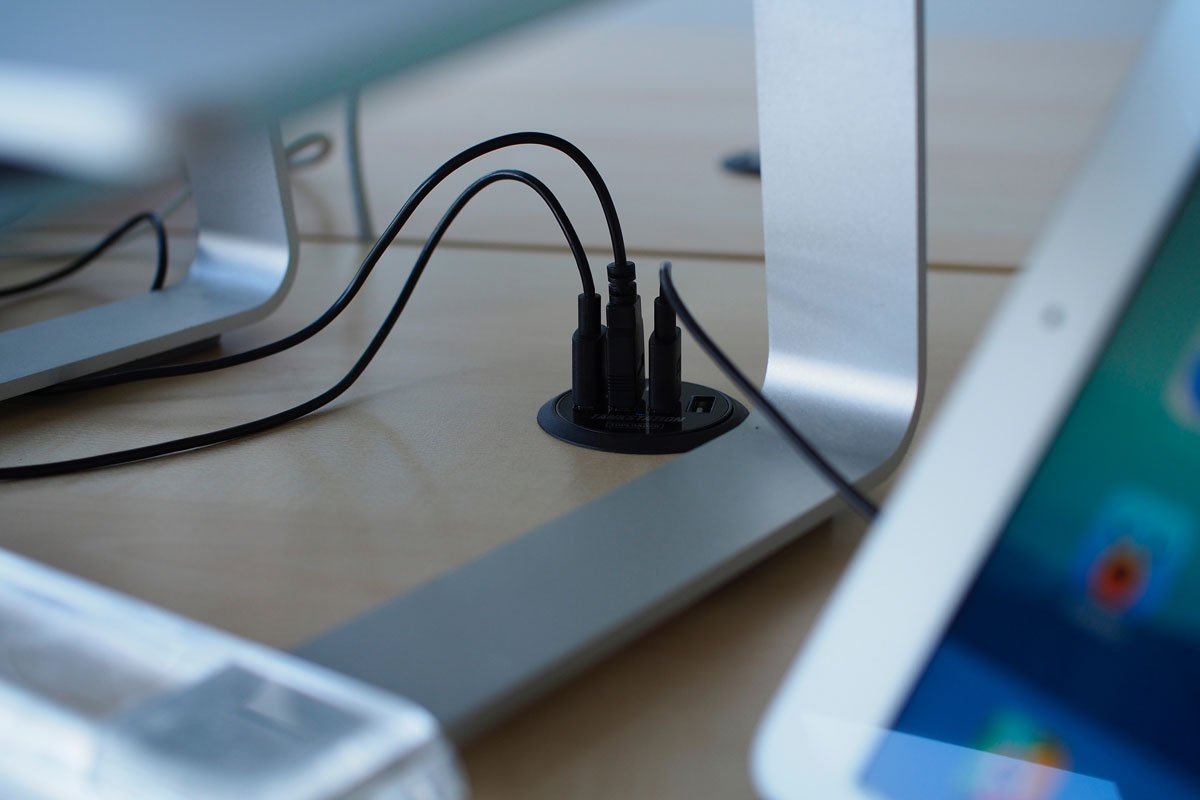 Where can we find your OS X wallpaper?
On the main display I've got 'Soft' by Alex Muench, and on my MacBook Pro I've got Venice Walls by Flo Gehring.
What software do you use and for what do you use it?
I recently switched to using Airmail and 2Do in terms of email and task management as the two integrate nicely. I also find myself using the email snooze feature in Airmail a lot more than I would have guessed.
When I'm doing work from home, our VPN Tracker app gets me connected to the office network and has shortcuts for all our servers, databases, and management tools.
The main product I'm currently working on at the moment is Mail Designer Pro, our email newsletter design tool, so that's usually open. I also use it a lot to check our outgoing customer newsletters and to send internal email updates to the team.
I do most of my writing in Ulysses, primarily because it has a good built-in library for document management and great iOS support. When working on documents with the rest of the team, we use Google Docs.
Coda is my go-to HTML editor — it's great for working on in-app web views and lets me put them up on S3 as well.
Alfred is my go-to utility for any repetitive task – it saves me so much time with custom workflows and add-ons. I also built a workflow to quickly launch our apps in different languages.
How would your ideal setup look and function?
I'd really like an external Retina display at some point, but at the moment it's useful to have at least one non-retina display hooked up for app testing. And the giant 30" Dell display looks a bit 90s, but has decent color accuracy and lots of screen space. I'd like to switch to a 12" MacBook once they're fast enough.
---
What iPhone do you have?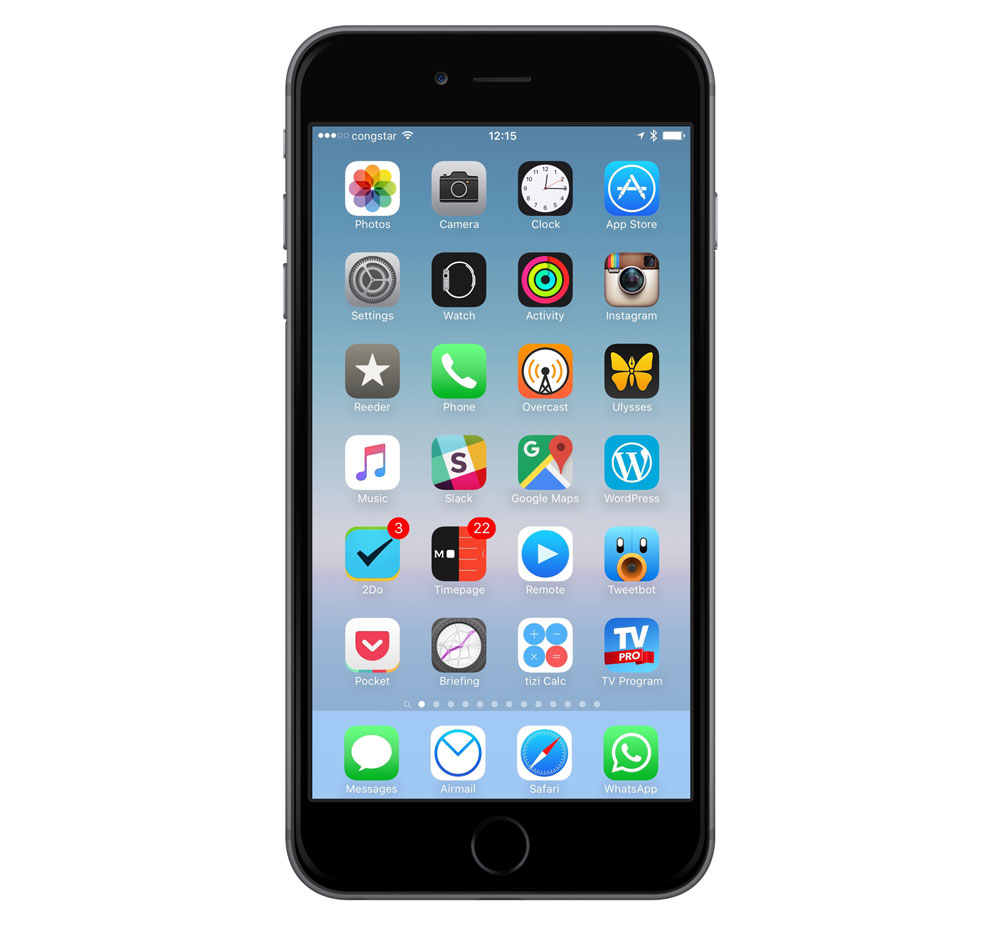 I have the iPhone 6s Plus. I tried the smaller iPhone for a few weeks, but really enjoy the giant screen size. The 6s Plus is unwieldy, difficult to hold, and barely fits in some pockets, but I still love it.
Where can we find your wallpaper online?
It's the 'Soft' wallpaper by Alex Muench.
What apps do you use the most, and why?
Tweetbot gets a lot of use (it's also the only app I really use 3D Touch with all the time) and who can remember life before WhatsApp?
Our own MDM solution, Briefing Center, also does double duty as a download portal for our latest development builds, so that's used a lot as well.
Ulysses has become a favorite for working on blog posts and text snippets on the go.
Which app could you not live without?
I'd have to go with WhatsApp. Group messaging is such a great way to keep in touch with friends, and as an ex-pat it's also helped me reconnect with family members back in the UK. Apart from that I'd say Tweetbot — Twitter is such a good way to stay up to date and gain inspiration in this industry, and Tweetbot is the best way to use it.
My ideal homescreen would be the iOS Spotlight search window — most of the time I launch apps by searching, so having Spotlight launch immediately with the keyboard ready to go would be great.
---
Which iPad do you have?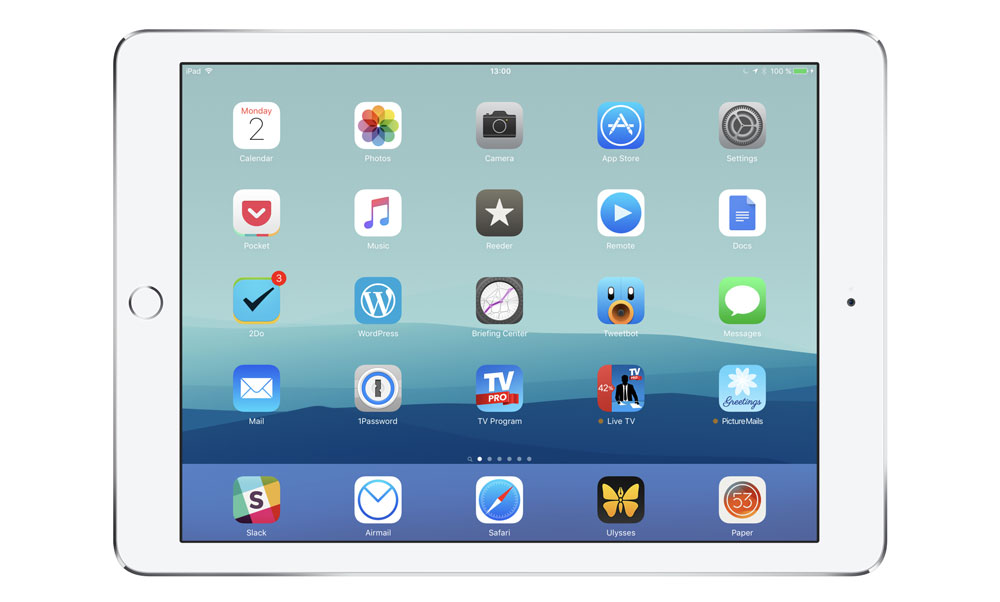 I just got the iPad Pro 9.7″. I had the 3rd generation iPad for years, but really stopped using it. I didn't expect that to change much with the iPad Pro, but I've been surprised how useful both the Pencil and Smart Keyboard are.
Where can we find your wallpaper online?
It's the Minimalist wallpaper by Alex Muench.
How are you using your iPad on a daily basis?
It's been particularly handy for sketching out mockups and ideas in meetings. I've never been much good at drawing, but it strikes a good balance of "natural" drawing with enough smarts to make even my creations look alright.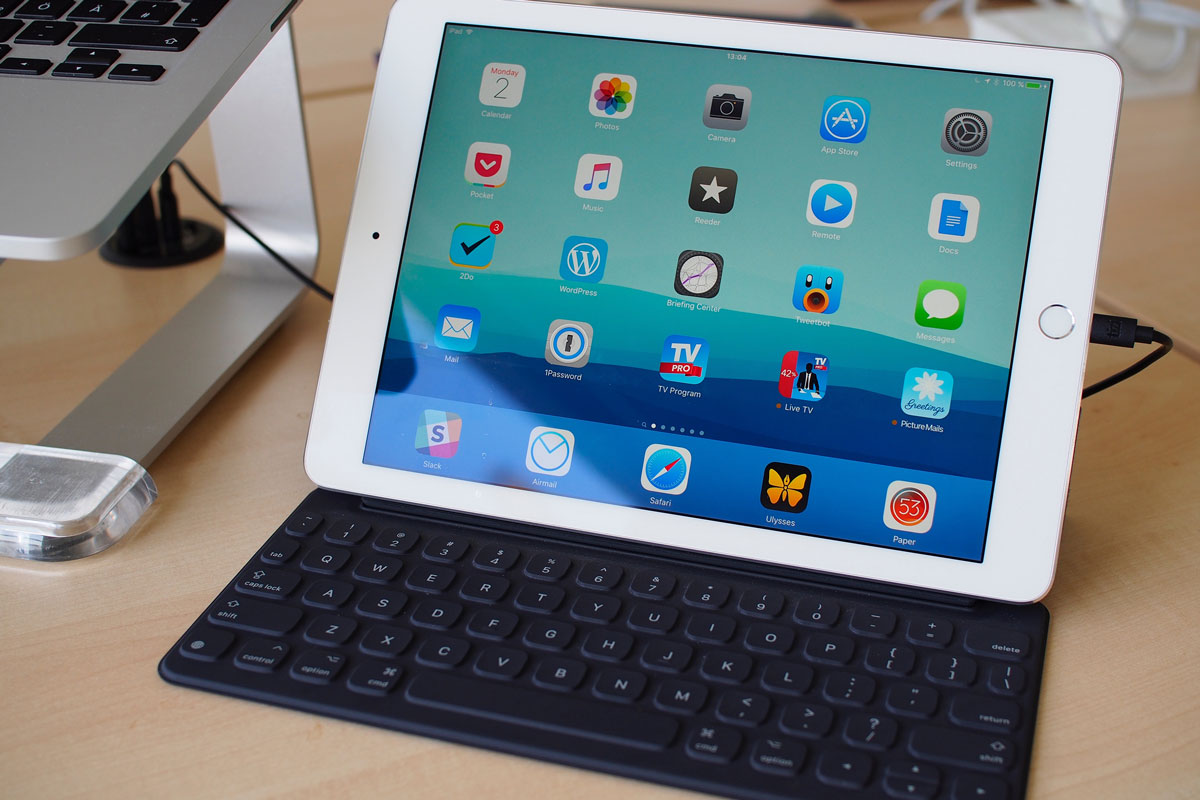 I've also started using it with the Smart Keyboard in the train on my morning commute. I jot down an outline of the day and what I want to get done and find that helps me get into a more productive mindset right away.
What apps do you use the most, and why?
Paper, Google Docs, Briefing Center, Coda, and Ulysses for work.
I love GarageBand, Flowkey, and Ultimate Tabs for playing piano and guitar at home, and I use our Live TV app all the time to catch up with German news on TV.
Which app could you not live without?
Ulysses and Paper by FiftyThree are by far my most used. Paper is just flexible enough for the different types of things I want to use the Pencil for and is just so well designed that you want to use it.
Overall though, I'm surprised how much I'm using the iPad again now – the Smart Keyboard makes a big difference: If you use a lot of keyboard shortcuts on your Mac, the Smart Keyboard makes you so much more productive on the iPad Pro.
---
There are more Sweet Setup interviews right here.
Want to share your setup? We'd love to hear from you. Just fill out this form with some basic information and we'll be in touch.