A Widgety iOS 14 Home Screen, Twitter Without the Timeline, and More
December 11, 2020
Here are the things we published this week. You can also stay up-to-date by following us on Twitter and RSS.
Also, we have a weekly email newsletter that sums up all the new and cool things published to the site. If you like to stay up-to-date via email, then you should sign up here.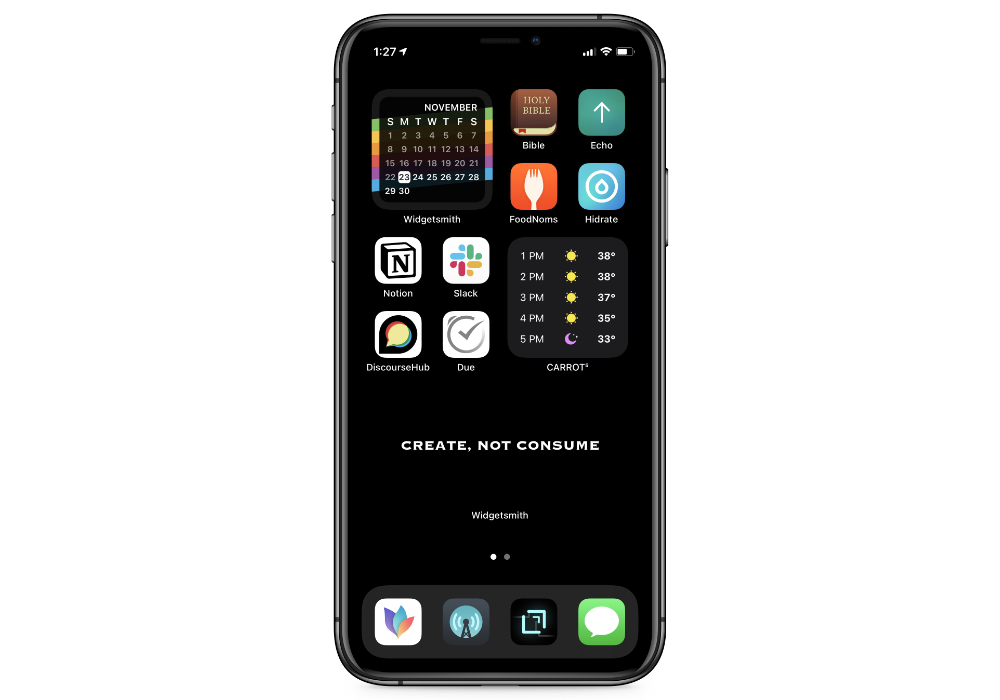 iOS 14 introduced Widgets to the iPhone, which has allowed for some very creative home screens to be created to suit an individual's preferences and personality. Here's a look at my current iOS 14 Widgety Home Screen, and the thought process that went into designing it.
I don't know about you, but I know that I can't trust myself. If I open up my iPhone and I even see the Twitter or Instagram icons on my home screen, there's a good chance I'll get sucked into the infinity pool and who knows when I'll come back out.
That is why I intentionally try to design my main screen to show me only the apps that I consider to be a positive use of my technology. I've written about this before, but the TL;DR is that I want to design my interaction with my iPhone so that I can do what I came to do and then leave again. I don't want to get distracted by things I don't consider to be important. That means the apps I want to see need to fall into one of three categories:
Apps that assist me with my routines.
Apps that assist me with the creative process.
Apps that allow me to communicate intentionally with others.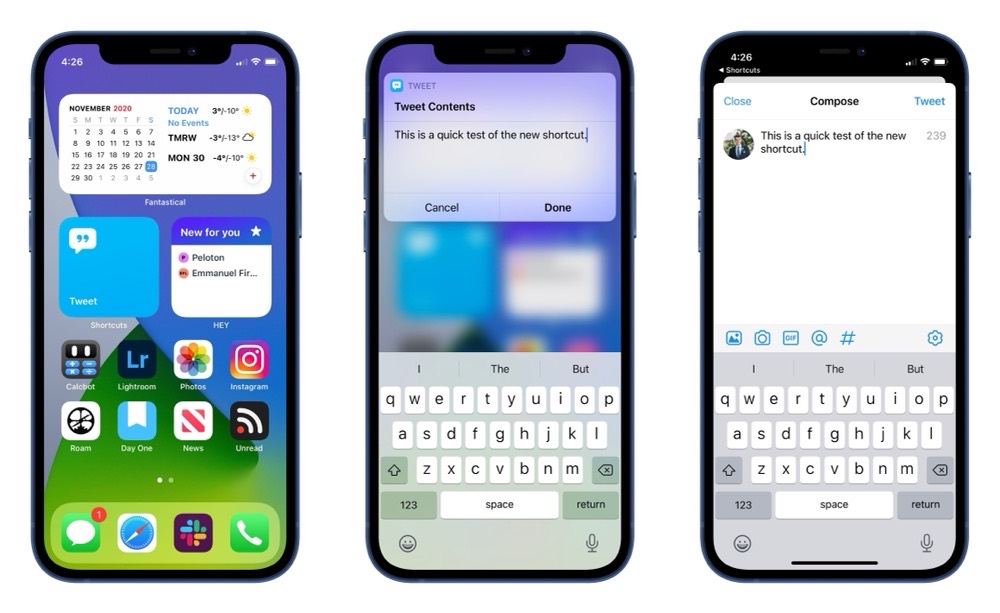 I've tried to "quit" Twitter a number of times over the last few years. The experiment generally lasted a week (often shorter) and resulted in my return. That return often led me to dig my heels in even deeper.
A month ago, I tried again. In the month since, I haven't yet scrolled through my Twitter timeline.
Something is different this time around.
There are some downsides to living without Twitter. Most relate to content discovery. Others relate to general social interaction and my own up-to-datedness — I haven't been this uninformed regarding the news in a very, very long time.
More than anything though, I missed discussing fun topics with friends I've made over the years. The actual social aspect of the Twitter social network is still very much something I want to continue in my life. So to have my own cake and eat it too, I devised a little workaround to provide the benefits of the socialness of Twitter while cutting out the rest of the cruft.
Productivity Guide
Download our simple guide to productivity to help you improve your workflows and be more focused with your time and attention.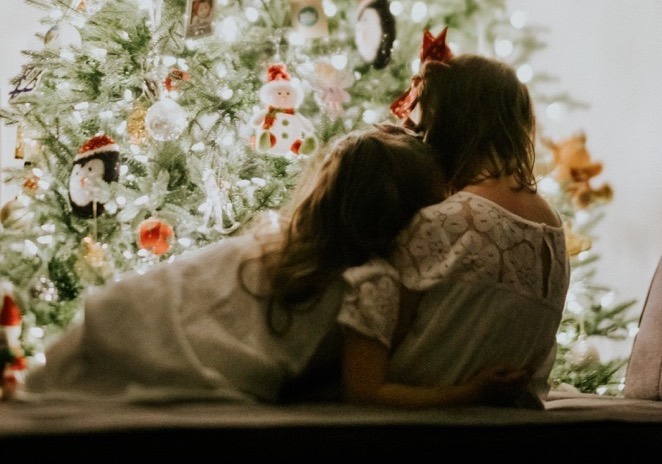 A lot of unexpected things happened this year. And while we all could have done without a global pandemic that forced a lot of unexpected changes, not all of them have been bad.
For example, I've selfishly enjoyed the additional time spent with my family. My oldest son just turned 13 and I know he won't always like hanging out with his parents, so we've been very intentional about spending a lot of time together over the last several months. We've been able to eat every meal together as a family, and we've created a routine of playing board games together at night.
Back in October, our own Shawn Blanc was a guest on the 29 Steps podcast to talk about productivity, focus, and (of course) great coffee. Add it to your list of podcasts to catch up on this weekend!
Jess and Jason talk about the most important thing about working remotely—how to make the perfect cup of coffee. Plus, Jason talks with Shawn Blanc from The Sweet Setup about how he researches and figures out the best apps and tools for staying focused and productive. Which, let's face it, is an area where we could all use some help.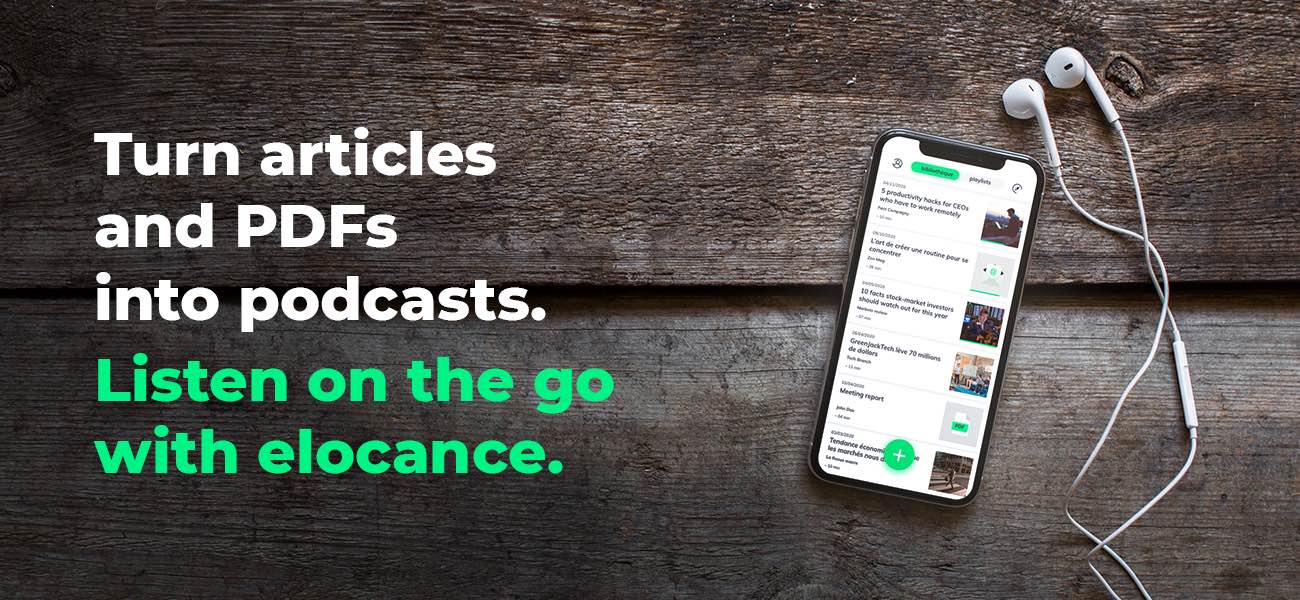 Most people would agree that fatigue has been a common theme of 2020. But it doesn't have to be about screen fatigue. The perks of working from home include a more relaxed atmosphere and freedom to organize your day differently. However, getting up from your workstation giving your eyes a much needed break is extremely important as well.
That's where the elocance app comes in. It allows you to stay productive while multitasking. Add your important work documents, articles and PDFs to elocance and it will turn them to audio instantly, Run errands or go for a walk while listening to your work. The fresh air and change of pace are a great way to help you focus on what matters. Learn more about the elocance app here.
---
Our thanks to Elocance for sponsoring the site this week!