Zak Winnick's iOS setup
August 15, 2016
Every week we post a new interview with someone about what software they use on their Mac, iPhone, or iPad. We do these interviews because not only are they fun, but a glimpse into what tools someone uses and how they use those tools can spark our imagination and give us an idea or insight into how we can do things better.
New setup interviews are posted every Monday; follow us on RSS or Twitter to stay up to date.
---
Who are you and what do you do?
My name is Zak Winnick. By day, I am a technical support analyst and Apple Support Specialist for one of the largest Third-party Logistics companies in the country (our biggest customer is Apple).
By night, I am a music and tech blogger/podcaster for my site, Sync in Progress.
I have also recently acquired a 2014 Tesla Model S w/ Autopilot, so I've been writing a lot about that lately on my site. In addition, I have recently founded the Tennessee Tesla Owners Club.
What iPhone do you have?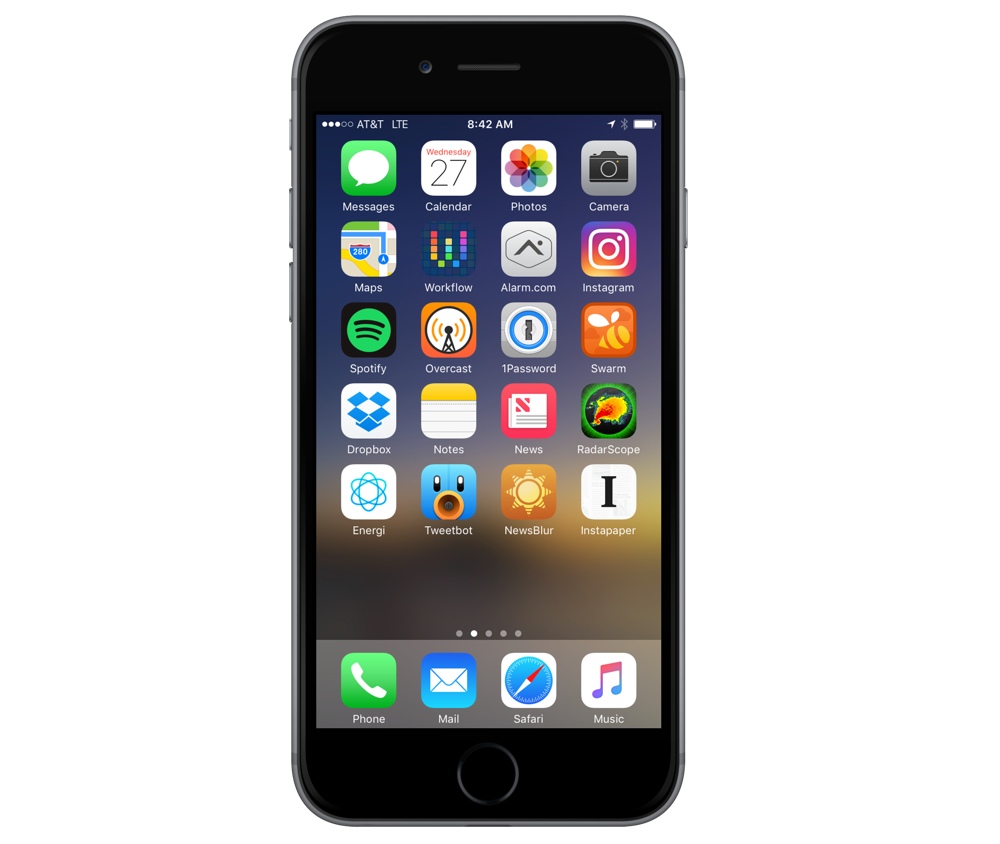 I have a 64GB iPhone 6s in Space Gray.
Where can we find your wallpaper online?
This is a photo that I took a couple of years ago at the Santa Monica Pier in CA, and then blurred using a photo blurring app.
What apps do you use the most, and why?
It took me a really long time to get on board with it, but I absoulutely love 1Password. Not having to worry about passwords is just about the greatest thing ever. I also use the One-time Password/2FA feature all the time for every account I can enable it for.
Overcast is another one. Marco has made the perfect podcast app, and I use it pretty much every day.
I use Notes.app for all of my notes. I was an Evernote subscriber since they lanuched, but I'm in the camp that the company has lost its focus over the years and are trying to do too much. The new version of Notes in iOS 9 is what sealed Evernote's fate for me.
Finally, I rotate through apps that use the Tesla API Tools. My go-to favorite, in addition to the official Tesla Motors app, is Energi by Sam Gabbay (the same guy that has videos of controling his Model S from his Apple Watch). It's a really clean app and runs great on every iOS and WatchOS device.
Which app could you not live without?
I'd say Overcast and Energi. They are my most-used apps.
---
Which iPad do you have?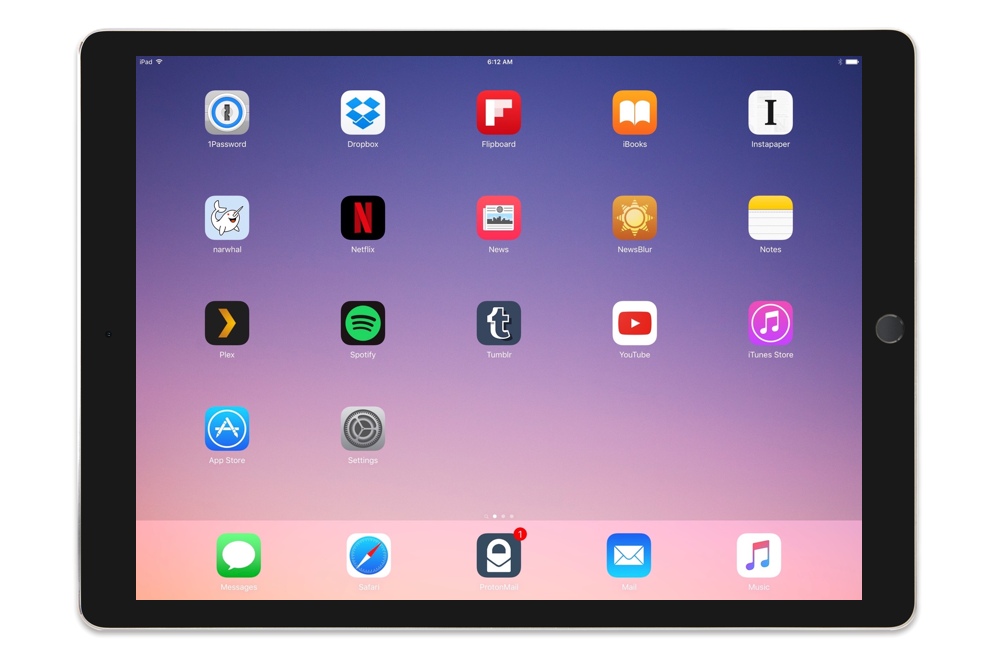 128GB 12.9″ iPad Pro in Space Gray.
Where can we find your wallpaper online?
It's a purple wallpaper included in iOS.
How are you using your iPad on a daily basis?
I went all in on the iOS as a primary device movement when I bought my iPad Pro. I literally use it for everything – writing, video editing, podcasting, media browsing, etc. I also use it every day in the office to take notes using the Apple Pencil.
It really is the perfect device (almost as perfect as my Newton MessagePad 2100) for everyday use. People thought I was crazy when I decided to go iOS-only, but it's been almost 9 months and I haven't looked back.
What apps do you use the most, and why?
In addition to Ferrite and iMovie, I love consuming media. Pretty much every app on my home screen gets used every day.
Which app could you not live without?
On my iPad, I'd say Flipboard, Instapaper, Narwhal, Tumblr, and YouTube. Those get the most use out of all of the apps.
---
There are more Sweet Setup interviews right here.
Want to share your setup? We'd love to hear from you. Just fill out this form with some basic information and we'll be in touch.