What we published, and interesting links
April 24, 2015
Here are the things we published this week, as well as some great link material. You can also stay up-to-date by following us on Twitter and RSS.
Also, we have a weekly email newsletter that sums up all the new and cool things published to the site. If you like to stay up-to-date via email, then you should sign up here.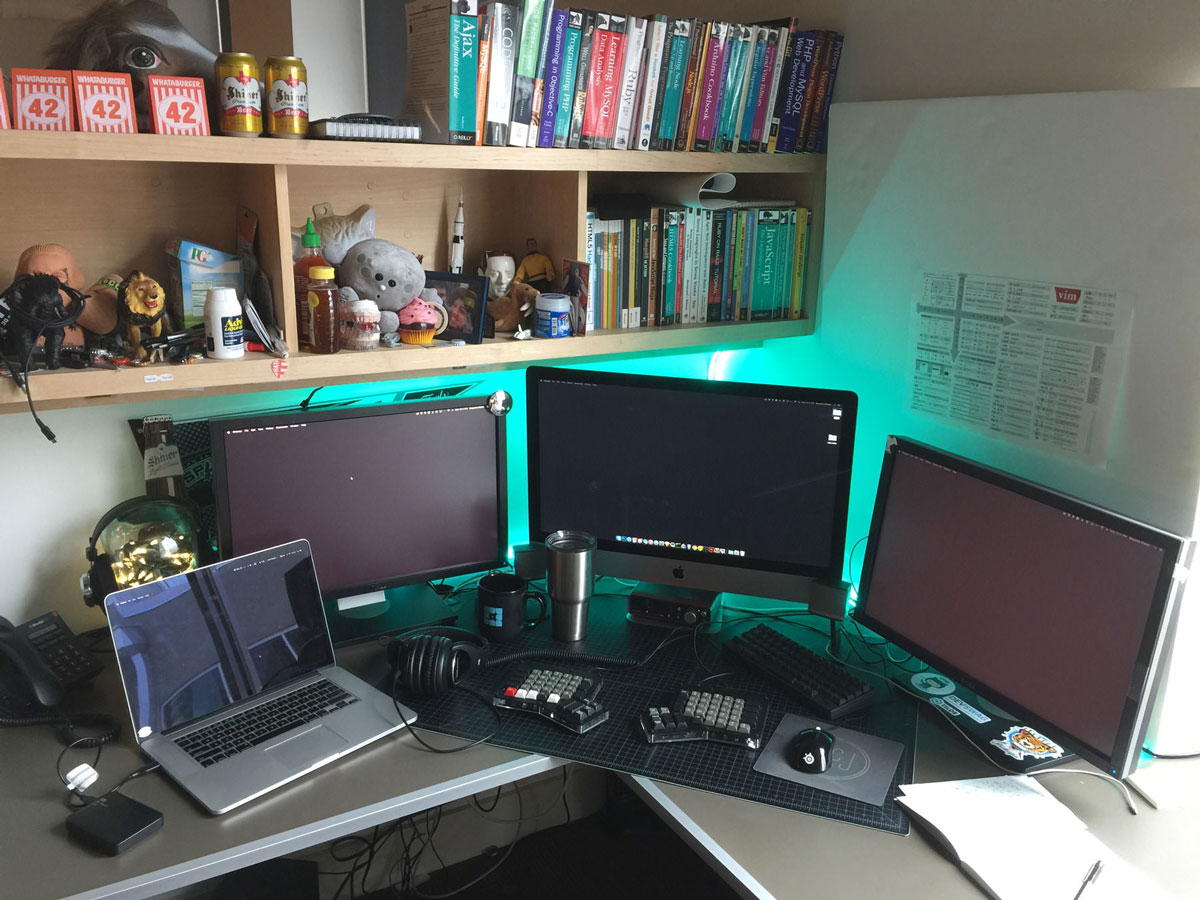 Benjamin Mikiten is a developer and designer in Austin, Texas who works at McGarrah Jessee with some really cool clients.
All of this aside, I wanted to work at McJ when I was in high school, and this is absolutely my dream job. I was lucky enough to get this right out of college, and even if my setup was a mop and bucket, I'd be content.
We'd love to hear from you. Just fill out this form with some basic information and we'll be in touch.
Being able to share files to different Macs on your network is made incredibly easy by options like Dropbox's shared folders. The only problem is that this can take a while with extremely large files. If all you want to do is send files to another local computer, it can often be much faster to share the file over your local LAN.
The Apple Watch has finally been released. After months of waiting, many of us are finally starting to get our hands on them. We will continue to cover this new platform over the next few months, but we wanted to give you a rundown of some apps that we recommend you try on launch day.
Tools & Toys, our sister site, published a review of the Studio Neat Glif & one of the best iPhone tripod mounts out there. As they say, taking iPhoneography a step further requires some practice and some simple accessories. That's where Studio Neat's Glif steps in.
I'm not much of a video guy, but I love having small tools like the Glif to be there when I need them. It may take a bit to get the Glif fully adjusted to the iPhone and to be ready to mount to your tripod, but when mounted, there's no worrying about the security of the phone.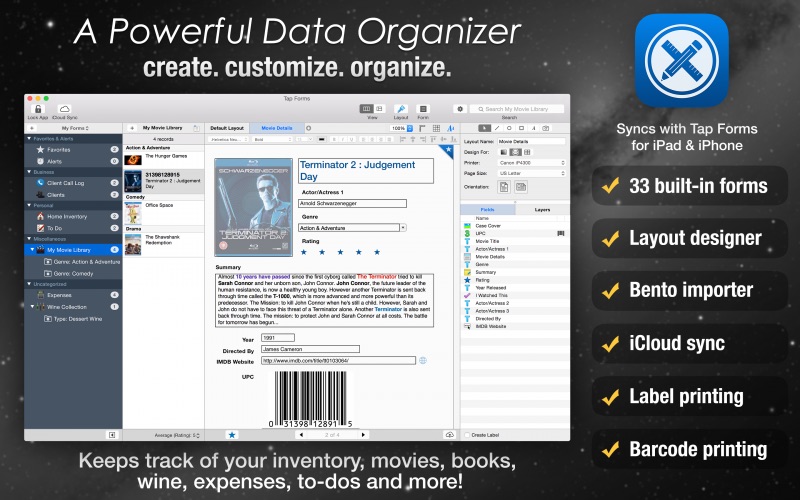 Staying organized is one of life's most annoying tasks. We forget our passwords, can't find that account number, and don't remember who borrowed our favourite books. You really just need some easy way to stay on top of it all. Enter Tap Forms.
Tap Forms is a personal database app that comes ready to use with over 30 built-in forms. Or choose from over 20 field types to create your own customized forms. One of the best features of Tap Forms is its ability to import your old Bento templates. It's literally 1 click away! So download and learn more about Tap Forms today.
* * *
Our thanks to Tap Forms for sponsoring the site this week. Sponsorship by The Syndicate.