What Apple's M1 Chip Means for Creatives
November 17, 2020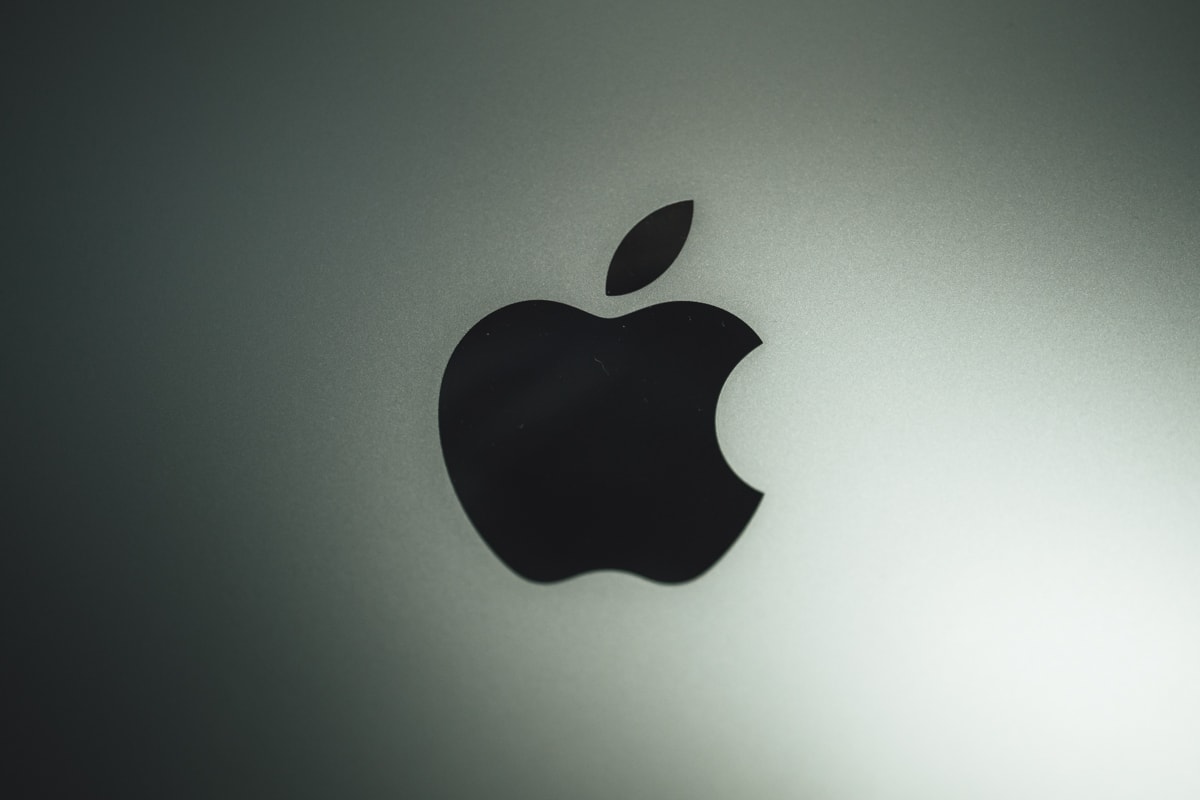 iPads and iPhones have long had more power housed in their tiny, fanless bodies than most people have been able to truly grasp. In the last few years, Apple's A-class chips in the iPad have even outpaced the chips found inside Apple's Intel-based Macs, allowing for a glimpse into the future of what an Apple-chip-enabled Mac could do.
The teasing hasn't been too inconspicuous either. If you've ever directly compared the process of editing a photo inside Adobe Lightroom on the Mac and on an iPad, you'll quickly know how much better the experience has become on the iPad. My 6-core iMac with 24GB RAM simply can't match the experience the iPad has already had for years.
Those teases and glimpses are all going to come full circle with Apple's new M1 chip designed specifically for the Mac. The performance and battery gains mentioned by Apple's on-stage marketers were nearly off-the-charts, with real-day usage metrics coming in the very near future. High-end performance is bound to push to new heights with M-class chips, while current high-powered chips will become more affordable and more accessible than ever before. If Apple even delivers half of the promises it delivered on stage, we're going to be looking at a paradigm-altering change in the Macintosh world.
We here at The Sweet Setup, be us writers, photographers, videographers, podcasters, or musical composers, can't wait to see how the new M1 (and subsequent Apple M-class chips) affects our daily work.
Our expectations, at this point, are almost sky high.
The M1 and Podcasting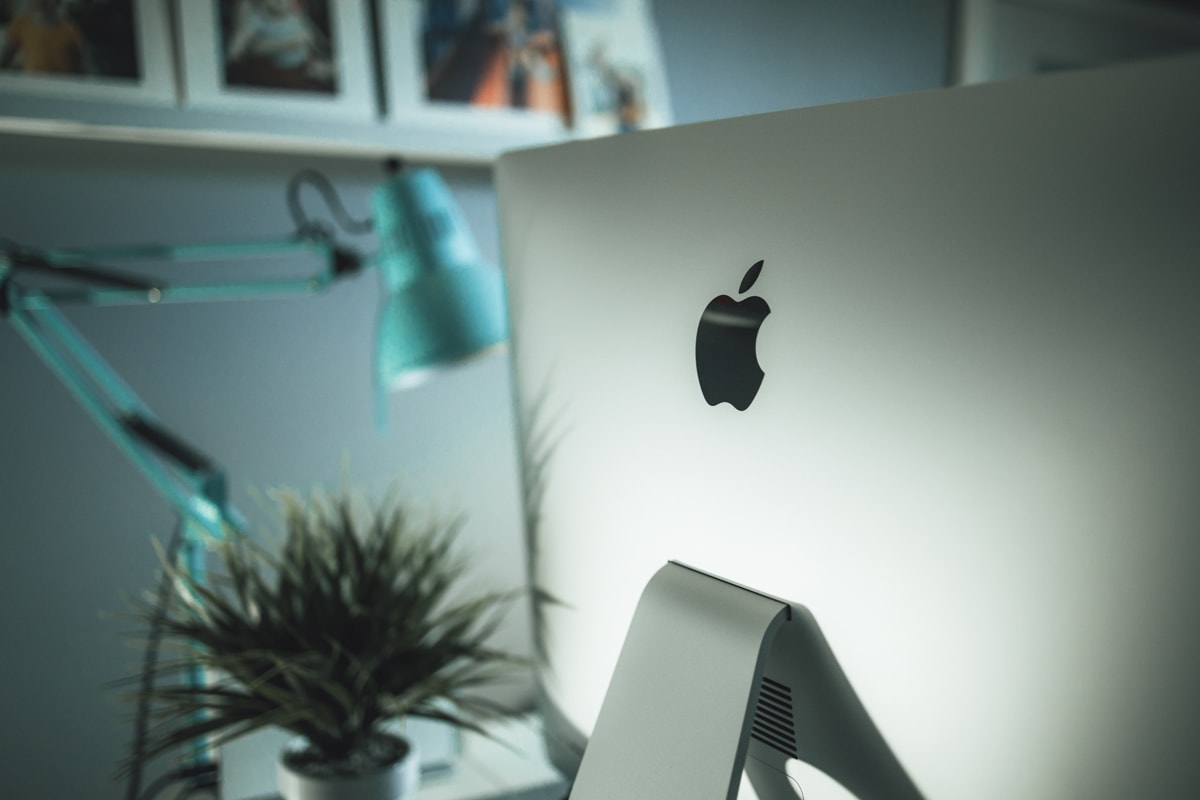 For a long time, Logic on the Mac has been the place that podcasters have edited and produced their podcasts. Yes, you could technically do it in GarageBand, but Logic was the defacto option for professionals who needed tools like Strip Silence or vocal effects like compressors and EQs.
The only problem: Logic is expensive ($199).
Then a few years ago, I came across Ferrite Recording Studio for the iPad. I was skeptical that a $20 iPad app could do the same job as Logic, but I found that Ferrite was more than up to the task. It gave me the essential tools I needed, but because it was designed with podcasters in mind, the interface is a lot less clunky because all the "extra" stuff I never used in Logic has been removed. I've been editing podcasts in Ferrite on my iPad for the last couple of years, and when Apple Silicon was announced back at WWDC I immediately thought how great it would be to be able to edit in Ferrite on my Mac.
What's really exciting though is not the ability to just use Ferrite on the Mac — it's the possiblity of being able to edit a podcast anywhere. Because Ferrite is iOS only, that means my current workflow looks something like this:
Record on the Mac using Logic or Audio Hijack
Transfer exported files to Dropbox
Open files in Ferrite and edit there
Export the final project back to the Mac (where it will eventually be published)
Currently, I have to make a choice when I'm editing to either use the iPad (Ferrite), or the Mac (Logic). But with the ability to run iOS apps in Big Sur, maybe in the future I can pick both.
It would be amazing if Ferrite (and all the project files associated with the app) was able to sync with the Mac, giving me the ability to pick up an editing project on my Mac. Many times, I've wished I could do this when I've got a little bit of time between meetings. I can always reach for my iPad, but the battery isn't always charged and it's a little jarring to jump back and forth between devices. Being able to edit my project on the Mac would be awesome for those short periods of time where I don't want to start a big task, but I could make a little bit of progress on the next episode of Bookworm or The Intentional Family.
Make email suck less…
Take our Email App Assessment
Email doesn't have to suck. You can make it suck less by using an app that fits your email needs.
But with so many options, how do you know which email app is right for you?
Find out which email app is best suited for your needs to help streamline your email workflow so you can get back to the things that really important.
The M1, Photography, and Videography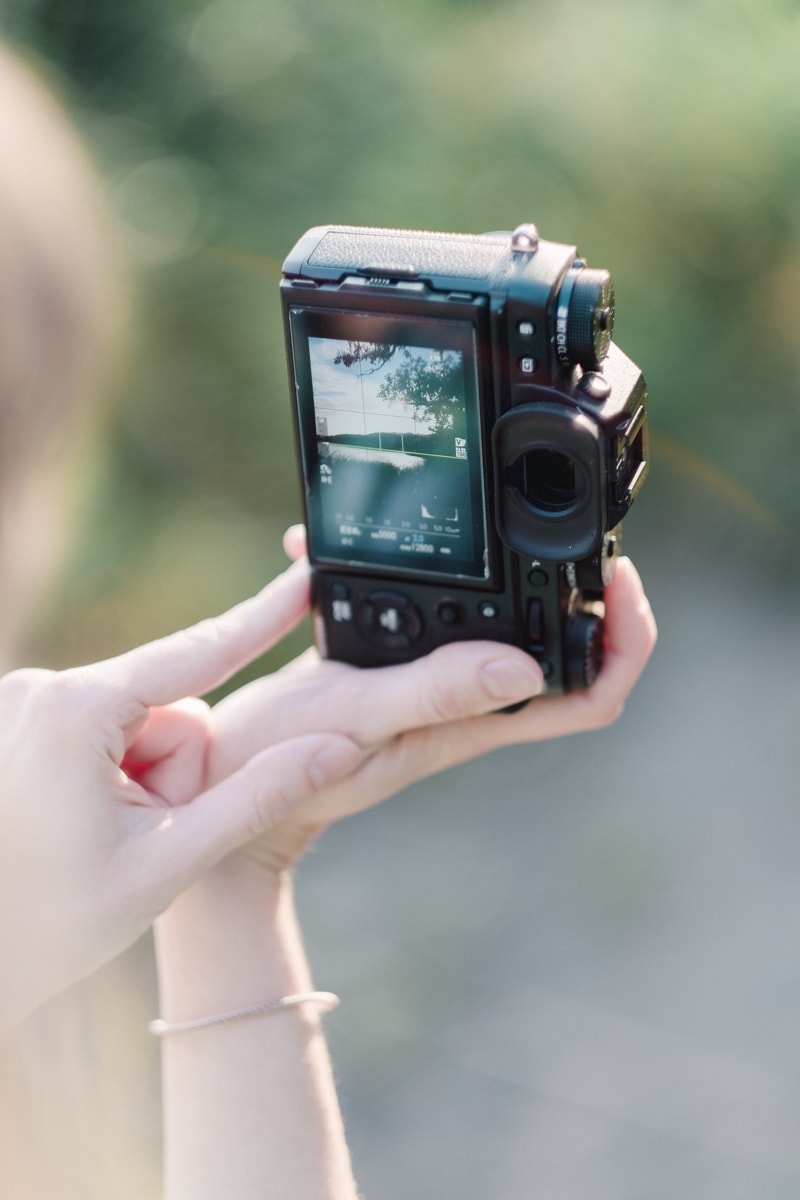 Aside from a few more specialty scenarios, it seems assured that anyone who formerly used a Macbook Pro, MacBook Air, or Mac Mini for their photography and videography workflows will be able to get their jobs done with the new M1-powered Macs from Apple.
Those speciality scenarios mostly come down to software. Photography apps like Adobe's Lightroom CC will be coming by the end of 2020 and Photoshop is supposed to come early in 2021. According to a few other creators on YouTube, apps like Capture One are being worked on to implement M1 support, but there's no timeline for those apps at this point.
Videographers who use Final Cut Pro are on the inside track with first-party, native support for the M1 chip coming right out of the gate.
But even under these scenarios, if you need specialty software that currently operates on an Intel-based Mac, you're probably going to be covered through Rosetta. You may not see major performance gains in an app like Photoshop running through the emulation Rosetta software on an M1 Mac, but you're also likely not going to be working slower than your previous experience, either.
In short, there are only a few downsides that we can see photographers running into with M1 Macs in the short-term.
The plus-sides appear to be enormous though.
First, battery life — the new M1 chip promises loads of extra battery life. On the MacBook Air, battery life quotes have reached 18 hours (6 hours more than the previous MacBook Air) and the MacBook Pro stretches that further to 20 hours of battery life. The longer these batteries the last, the more work photographers and videographers can get done away from their office and away from a power port.
The potential here is exciting. Thanks to increased battery life (and the adjacent performance gains), I'm imagining a scenario where you could potentially capture a multi-image panorama of the Milky Way throughout the night, and then process those photos under the stars, all at the same time. I can see wedding photographers being able to carry their laptops with them throughout the day and use the MacBook for storing additional photos, making on-the-spot edits for a stunning bride and groom, or sharing finished photos before the night truly ends.
But battery life is only half the promise — battery life and performance gains should make high-end performance more accessible and more portable than ever before.
Apple's claims in the performance department are quite substantial, promising up to 3.5 times faster CPU performance, up to 5 times faster graphics, and up to 9 times faster machine learning performance thanks to the M1's built in Neural Engine in the new MacBook Air. MacBook Pro performance pushes this even further thanks to the internal fan — up to 2.8 times faster CPU performance, up to 5 times faster GPU performance, and up to 11 times faster Neural Engine performance.
Hardware-wise, these improvements in processing and graphics performance provide a few notable improvements for Apple's first swath of M1 Macs. MacBook Airs gain P3 wide color support, ensuring photographers can better trust their display's color profile. And the M1 is capable of driving Apple's own 6K Pro Display XDR. If there are photographers and videographers out there lucky enough to own one of those beautiful displays, they can rest assured the new M1 can drive their top-of-the-line display.
Software-wise, Apple showed off the ability to run and edit two streams of 4K ProRes video in Final Cut Pro on a MacBook Air.
This is probably the most significant promise the M1 chip represents.
If you ask us, we think the combination of improved power consumption and improved performance culminate into one major feature: Apple's M1 Macs will work to bring today's highest-end performance into smaller, more portable, and less expensive laptop bodies. The M1 is promising to make high-end performance cheaper and more accessible than ever before.
Where before, if you required a 16-inch MacBook Pro to get your work done in proper order, the M1 chip appears to promise you the same (or better) speed and better battery life in a smaller and less expensive Mac model. I myself use a 27-inch iMac with 24GB of RAM and a 6-core Intel processor, and Apple's new M1 MacBook Air appears to offer faster performance for less than half the price.
Whether or not there's an official measurement, the M1 chip seems to be promising a lower price for faster and longer lasting performance than ever before.
Creative iPad and iPhone Apps, Now on Mac
Tyler Stalman made a very valid point in a recent video discussing the implications of Apple's new M1 chip. In the video, Stalman suggested Mac tools for editing photos and videos have lagged behind the development pace of editing tools in iOS 14 and iPadOS 14. He's not wrong: The very best apps and workflows for editing photos and stories for Instagram, or machine learning features for face recognition in photos and videos — they're all moving faster on iOS and iPadOS than ever before.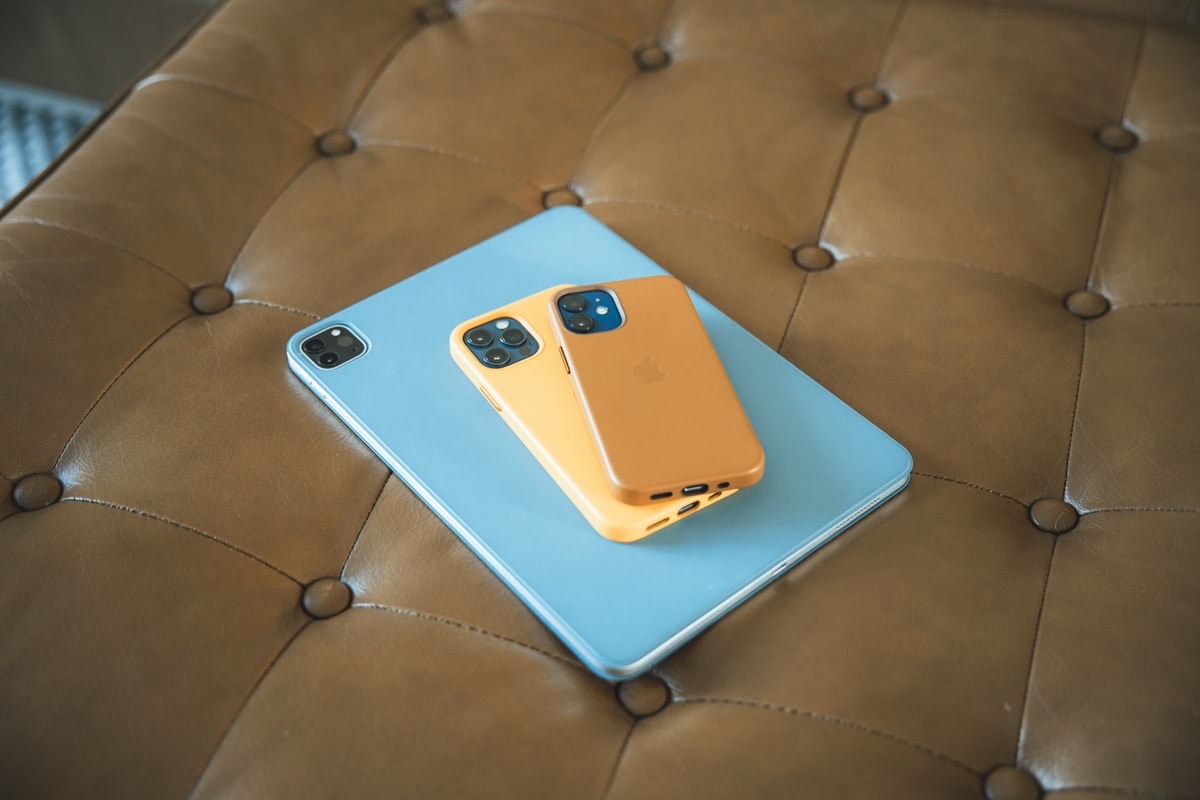 The M1-class chip in the new MacBook Air, MacBook Pro, and Mac mini may bring those iOS-only apps and workflows over to the Mac for the very first time. And, the M1 promises to make the transition from an iOS app to a Mac app less expensive than ever before, perhaps paving the road for developers to focus their attention more closely on the Mac.
There are numerous apps we're hoping to see move over to the Mac in the near future:
Darkroom has long been the best iPhone photo editing app, and the app has already made its move over to the Mac App Store.
LumaFusion is widely regarded as the best app for editing video on the iPad and seems like a great option for transitioning to the Mac.
Ferrite, as mentioned above, has made podcasting on the iPad easy and accessible, and will hopefully find its way onto the Mac.
Procreate, Paper, and other drawing apps that take advantage of the iPad and the Apple Pencil suddenly look more possible on the Mac.
Shortcuts, which has made automation more accessible on the iPhone and iPad in ways Automator never could, looks like a contender to transition to the Mac.
Maybe we'll be able to quickly run a native Instagram app on the Mac.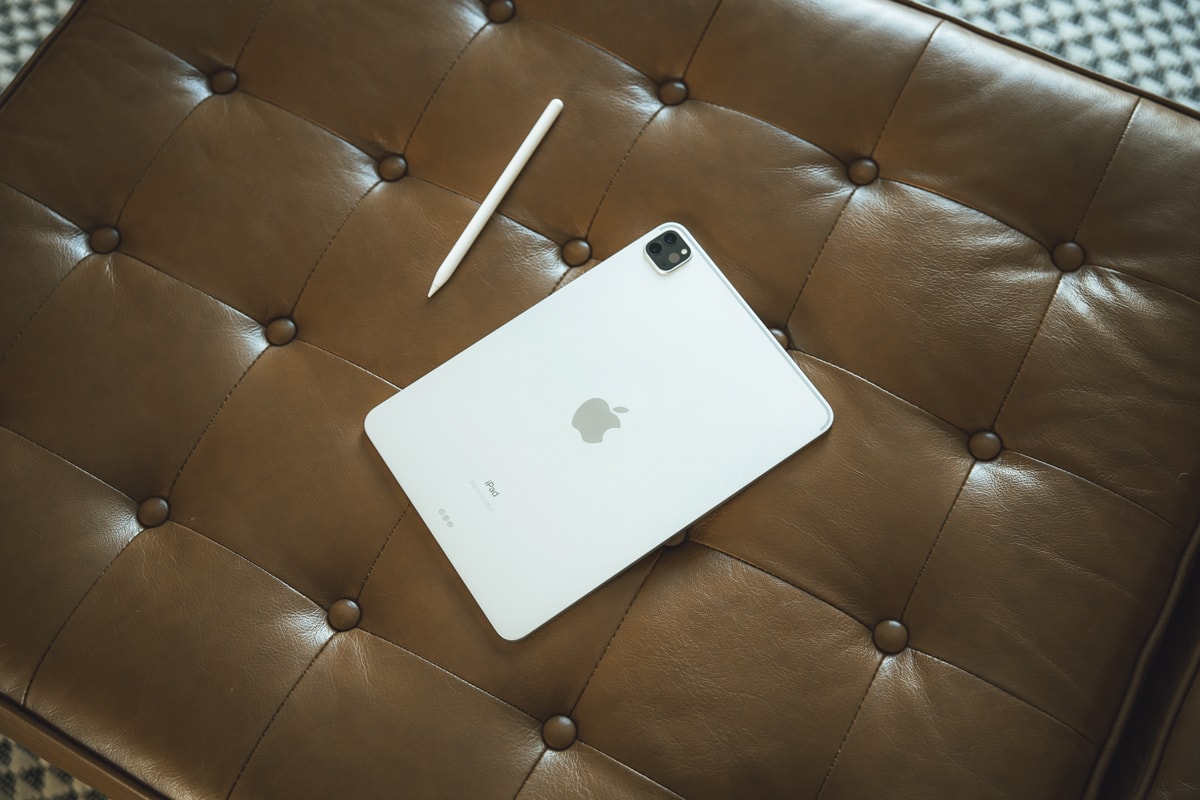 All told, the proximity of iOS, iPadOS, and macOS to one another has never been greater. For a long time, we've compraed what you can do on an iPad in relation to what you can do on the Mac. Finally, the M1 promises to compare what you can do on a Mac in relation to what you can do on an iPhone or iPad.
Conclusion
It's premature to make assumptions or assertions on how the new Apple M1 chip will alter a creativity workflow. Early benchmarks appear to knock the ball out of the performance park, but there's no saying how that will translate into real life. The M1's RAM limitation, in particular, will be something professional users with high performance needs will be focused on in the weeks to come.
We also have our eyes set on a few months into the future, when a supposed even-higher-powered version of the M1 (say, the M1X? M1Z? M1-Screamer?) will make its way into the larger MacBook Pro and iMac. If the M1 can power through these workflows at the speeds Apple promises, just imagine the performance inside the upcoming flagship MacBook Pro.