We've Updated Our Review of the Best RSS Reader for Mac: Reeder 4
May 13, 2019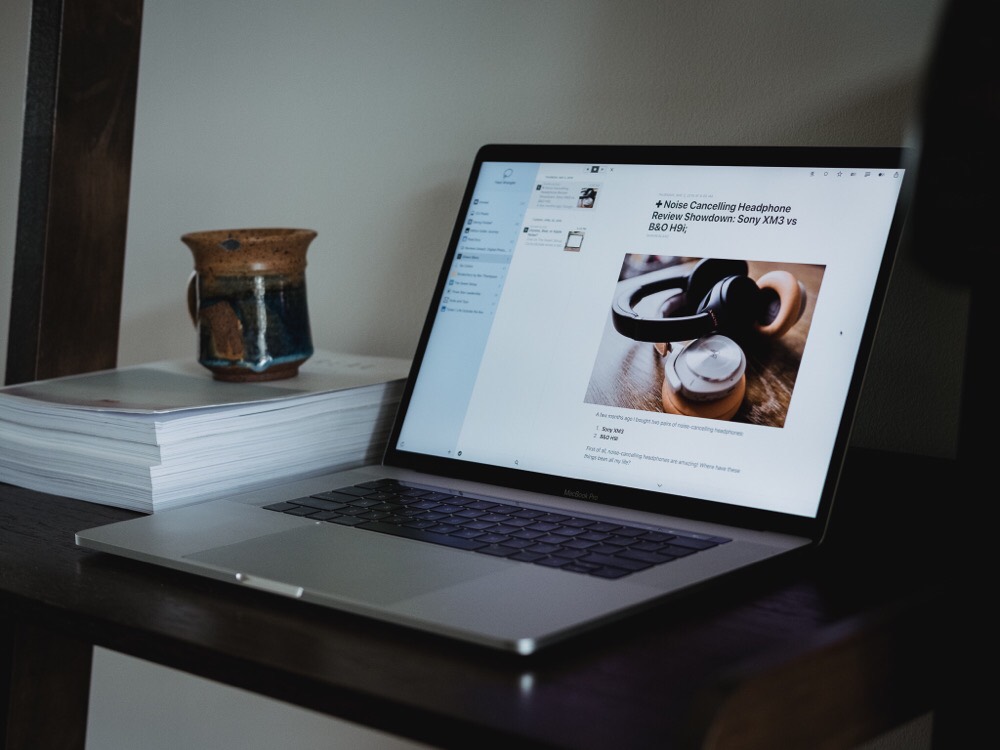 After the debut of Reeder 4 a few weeks ago, it was time we paid our reviews of the best RSS apps for the Mac and iOS a visit.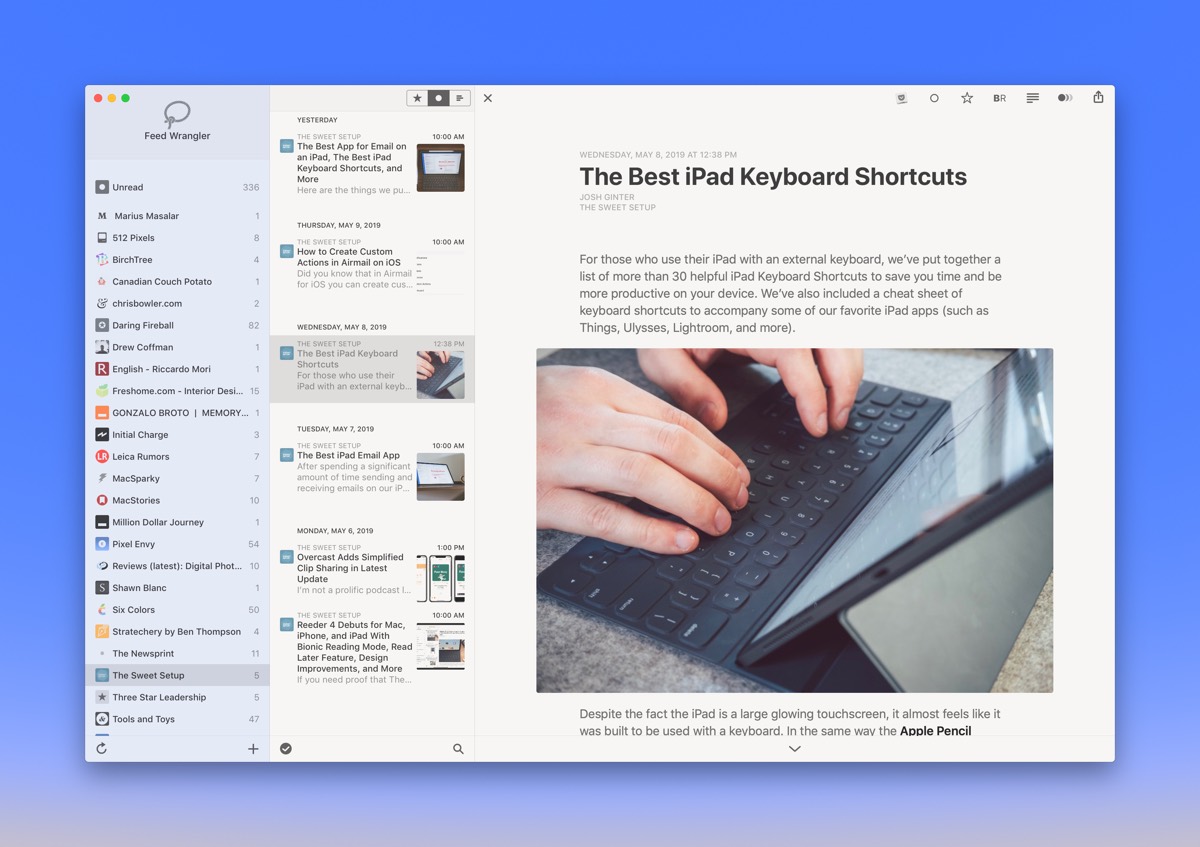 Reeder 4 for Mac
First on the docket is Reeder 4 for Mac, which is still our pick for the best RSS app for the Mac. Reeder has grown up over the years, moving from iOS to the Mac in the early years before becoming extremely powerful and nearly bloated with features.
Reeder 4 dials back some of the feature sets (specifically those which overlapped with system-level features) and focuses on what it does best. It has a retouched design and animations, quick and powerful feed navigation, and customizable reading experiences.
Reeder 4 debuts two new features, which could catch an eye or two:
Bionic Reading mode: This reading feature bolds specific segments of words to increase reading comprehension. You can toggle Bionic Reading mode on and off by simply tapping the "BR" button in Reeder's toolbar.

An internal Read Later feature: This is now built right into Reeder. You've long been able to add an Instapaper account to Reeder to read your read-it-later queue right within the Reeder app, but now you can create a simple "Reeder-only read-later service" that syncs between Mac and iOS and keeps your RSS read-it-later queue separate from Instapaper or Pocket. Read Later also syncs lightning quick between devices — perfect if you're perusing on your Mac but want to read the article on the iPad on the couch.
Our updated review tackles the Reeder 4 debut and comes with new photography, screenshots, and feature discussions.
The RSS app category — especially on the Mac — is a little slower moving than other areas of app development, so while Reeder 3 was already a ways ahead of the competition, Reeder 4 is doubly so.
Check out the updated review and keep your eyes peeled for our upcoming, updated review of the best RSS reader for iPhone and iPad. One of the major competitors in that field is receiving a big update this week, so we'll explore everything once the update drops.
Read the full review here: The Best RSS Reader for Mac is Reeder 4 &rarer;
Wait. There's a Bonus….
Custom Productivity Templates
We have a set of custom productivity templates that work well with the iPad app, GoodNotes. And if you want to try them out, we've put together a free guide that can help you.
We'll show you…
How to create and save custom page templates in GoodNotes.
How to use those page templates to transform GoodNotes into your own productivity notebook (or any other type of notebook replacement).
Plus, we also have included a couple of our custom productivity templates for you to get started with. These templates are right out of our popular productivity course.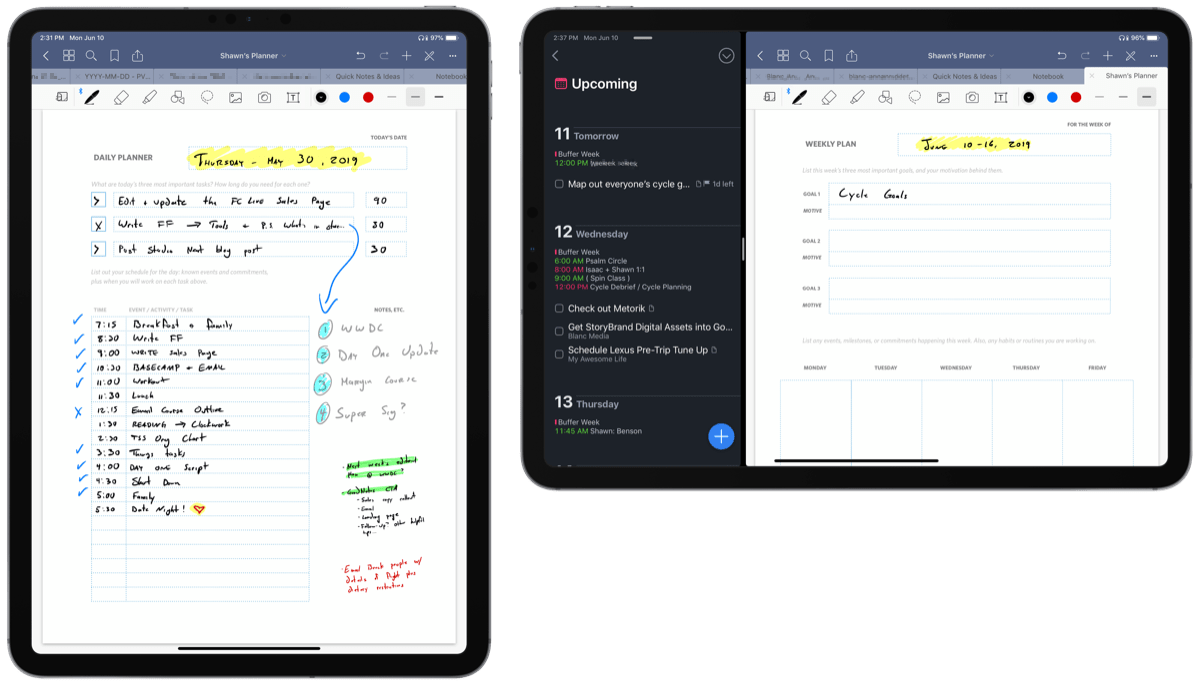 The custom templates and the guide are available for FREE to our email subscriber community. And you can get it right now. By joining the Sweet Setup community you'll also get access to our other guides, early previews to big new reviews and workflow articles we are working on, weekly roundups of our best content, and more.