We've Updated Our Review for the Best Personal Finance Management App for the Mac
August 15, 2019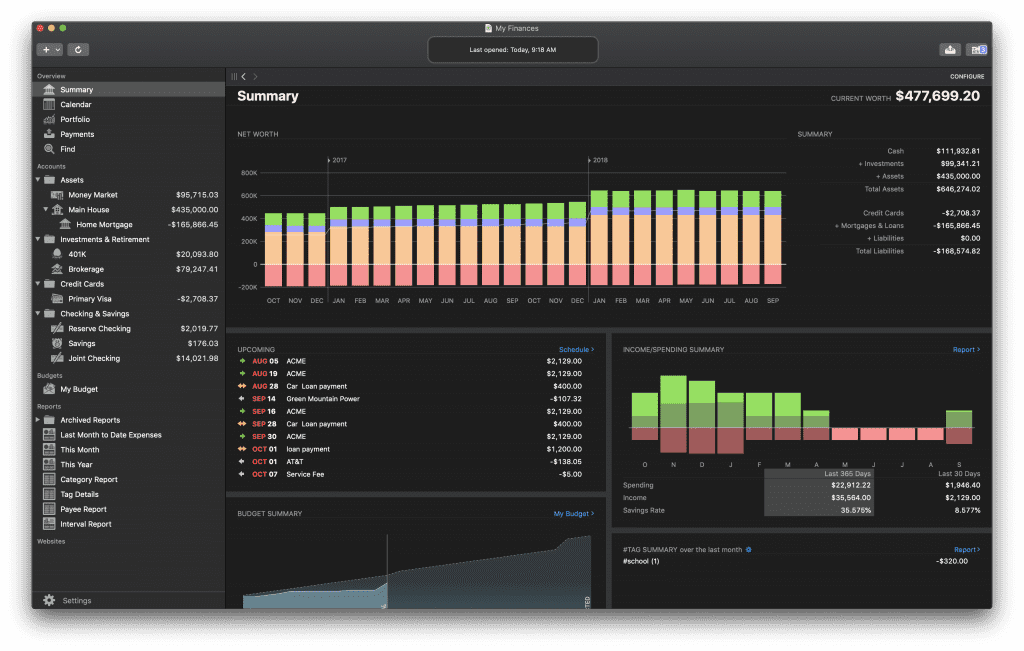 When discussing the best apps for managing your personal finances, there are really two conversations to be had. First, you have to define your goals. If you want to track your incomes and expenses, you need a budgeting app. Or if you want to track your personal net worth, you need a financial planning app.
The second conversation is about which app to use to do all the tracking.
Our pick for the best app for managing personal finances fortunately does both. Banktivity 7 handles budgets and financial planning with ease. You can track all your incomes and expenses with easy to enter (or easy to import) transactions. You can create budgets (even envelope style budgets) and view reports on how you're adhering to your budgets. And you can track all facets of your personal net worth.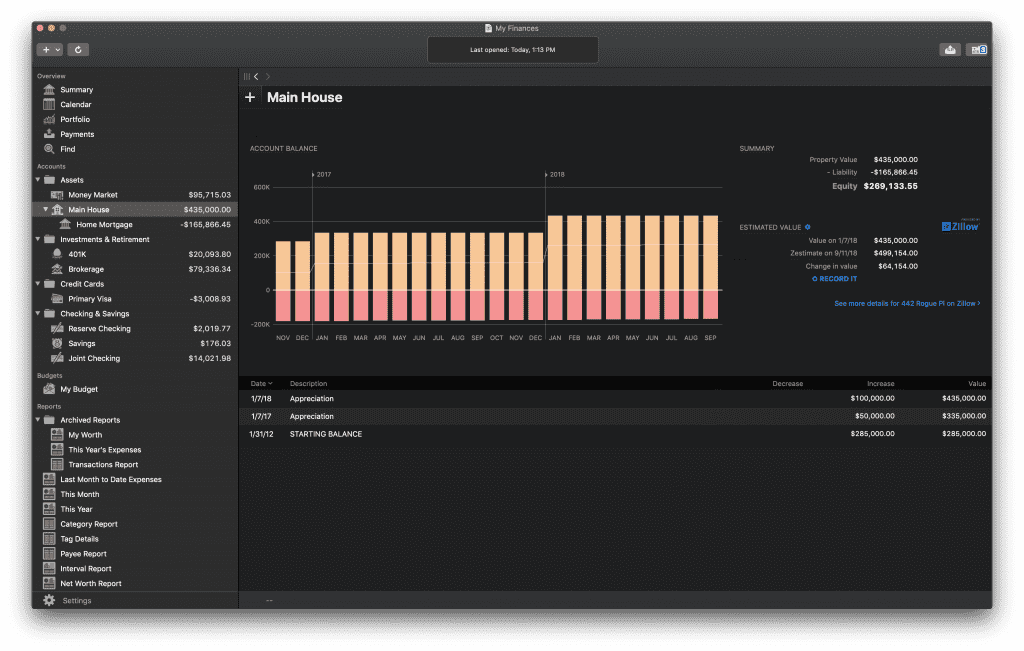 For me personally, it's the personal net worth features that pull Banktivity away from its competition. Portfolio management and tracking is very easy to set up, real estate tracking (if you're in the United States) adds an appreciative element to your growing personal valuation, and auto-synchronizing with your financial institutions ensure no element is missed in your PNW calculation. For those looking to nail down and maintain their personal balance sheet, Banktivity can meet your needs in style.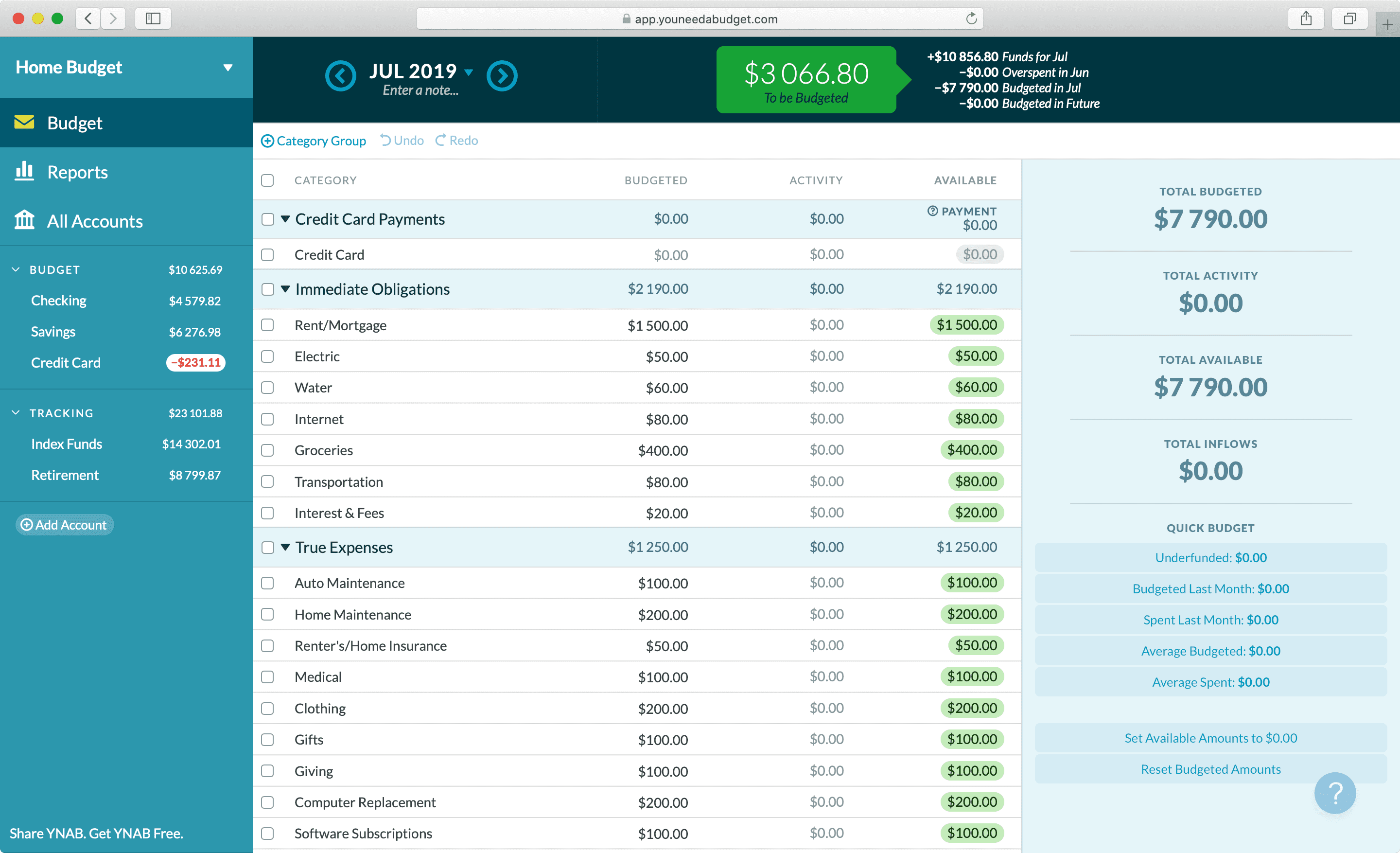 For those uninterested in the personal net worth element Banktivity offers, You Need a Budget (YNAB) is an excellent choice. YNAB is, as its title suggests, an envelope budgeting tool. YNAB boasts that it will save you a few hundred dollars in your first month and up to a few thousand dollars in your first year of using the service. As far as I'm aware, they're not joking.
Whether you're looking for a way to track your personal income statement or a way to value your personal net worth, our updated review will have you covered. We love Banktivity, but there are a few worthy competitors in this app category that are there to help you better manage your finances.
You can check out our updated review right here.
Wait. There's a Bonus….
Custom Productivity Templates for Your iPad
If you want to use custom productivity templates on your iPad, we've put together a free, walkthrough guide along with two of our in-house templates that can help you get started.
We'll show you…
How to create and save custom page templates.
How to use those page templates to transform GoodNotes into your own productivity notebook (or any other type of notebook replacement).
Plus, we also have included two of our custom productivity templates for you to get started with.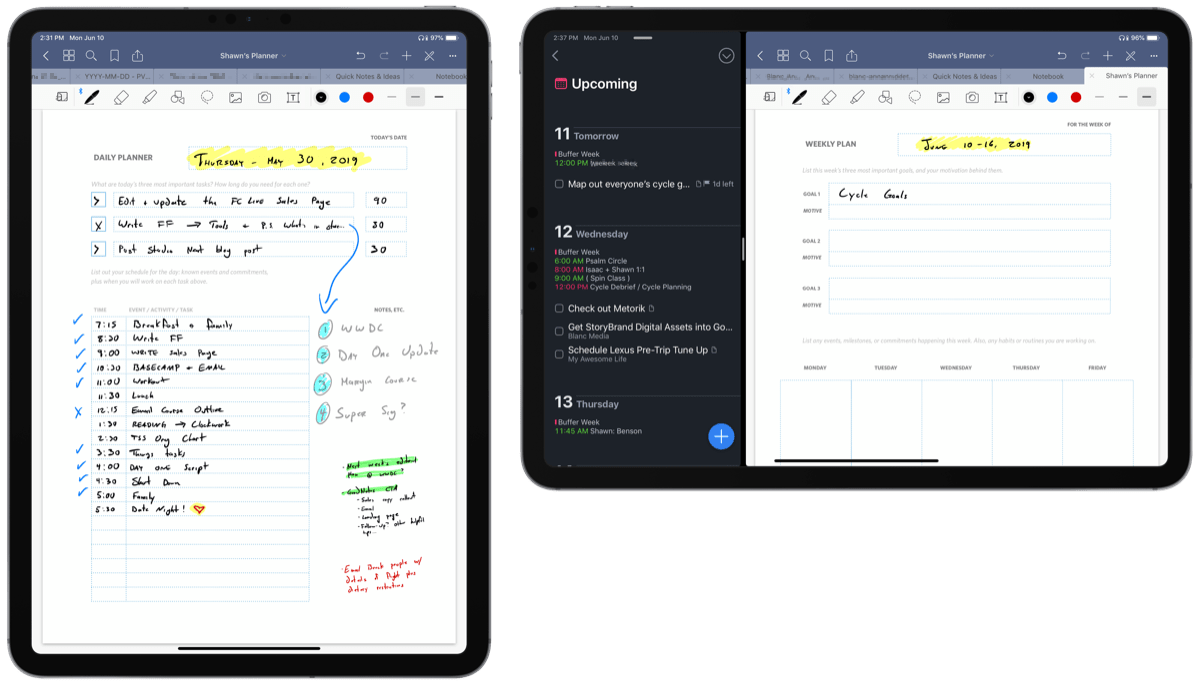 This guide is available for FREE to our email subscriber community. And you can get it right now.
By joining the Sweet Setup community you'll also get access to our other guides, early previews to big new reviews and workflow articles we are working on, weekly roundups of our best content, and more.