Wayne Chan's Mac and iPhone setup
December 26, 2016
Every week we post a new interview with someone about what software they use on their Mac, iPhone, or iPad. We do these interviews because not only are they fun, but a glimpse into what tools someone uses and how they use those tools can spark our imagination and give us an idea or insight into how we can do things better.
New setup interviews are posted every Monday; follow us on RSS or Twitter to stay up to date.
---
Who are you and what do you do?
I am Wayne Chan. Currently I am doing a remote job at xitu.io, which is a community made for developers in China.
Two months ago, I made my first podcast — Archiviert — with my friend. "Archiviert" is a German word that means "Archived" in English. We believe that everything should be archived and we should stay focused and organized. Mostly, we talk about apps and some technology stuffs. (P.S. Because of our limited time and energy, Archiveirt won't be updated regularly.)
I also write app reviews, tips for sspai, a site devoting to digging the best and the most suitable apps for people, just like what The Sweet Setup is doing. Here is what I already wrote for sspai.
What is your current setup?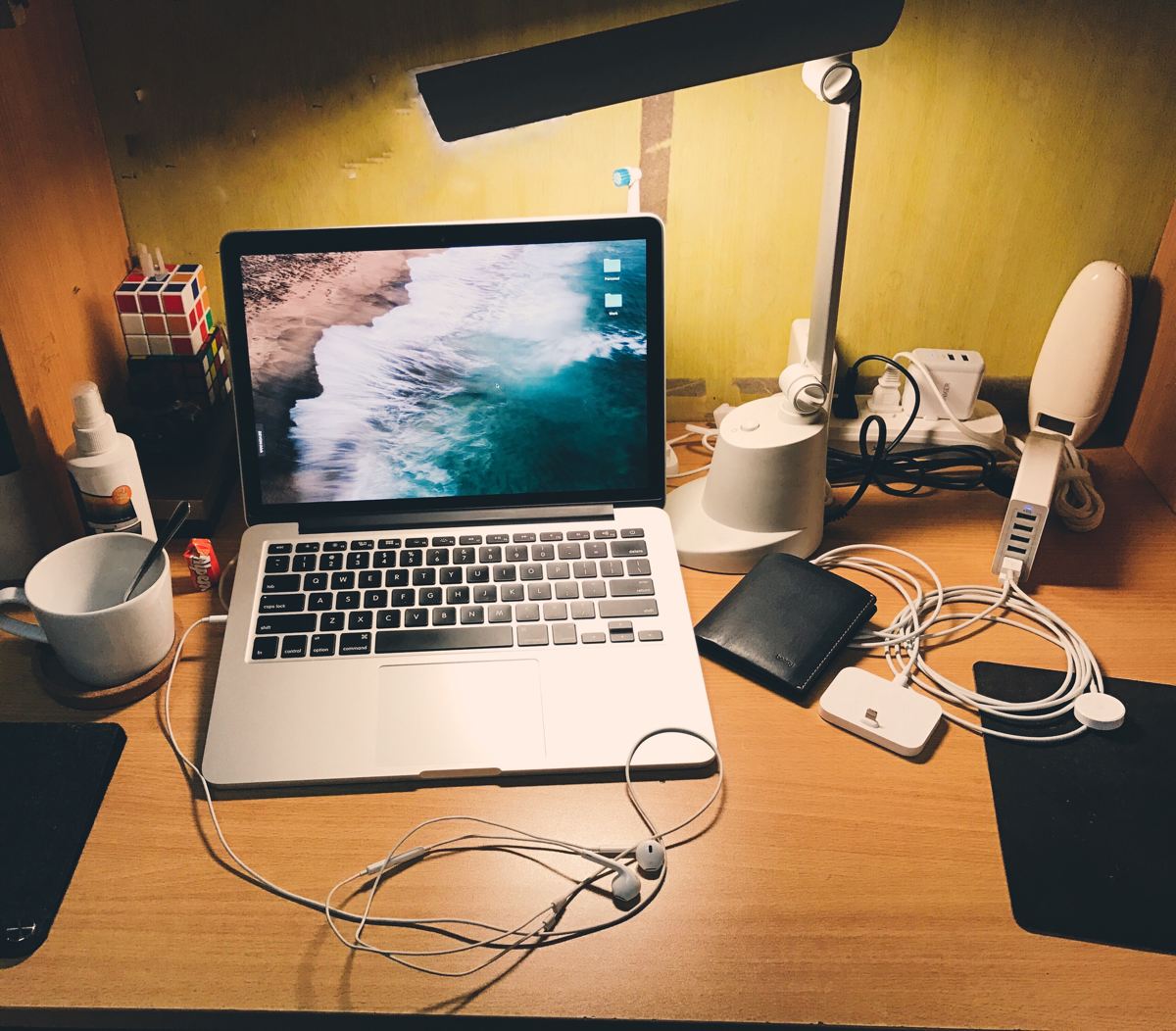 I'm currently using a 13″ MacBook Pro with Retina display.
Where can we find your macOS wallpaper?
Unsplash. I also recommend the Zoommy app. More than 50,000 photos licensed under Creative Commons Zero from 50 sources. Yes, all the pictures are totally free.
What software do you use and for what do you use it?
How would your ideal setup look and function?
A big desk in front of a big french window so I can enjoy the sunshine when I am working. Maybe a cup of coffee is also necessary.
---
What iPhone do you have?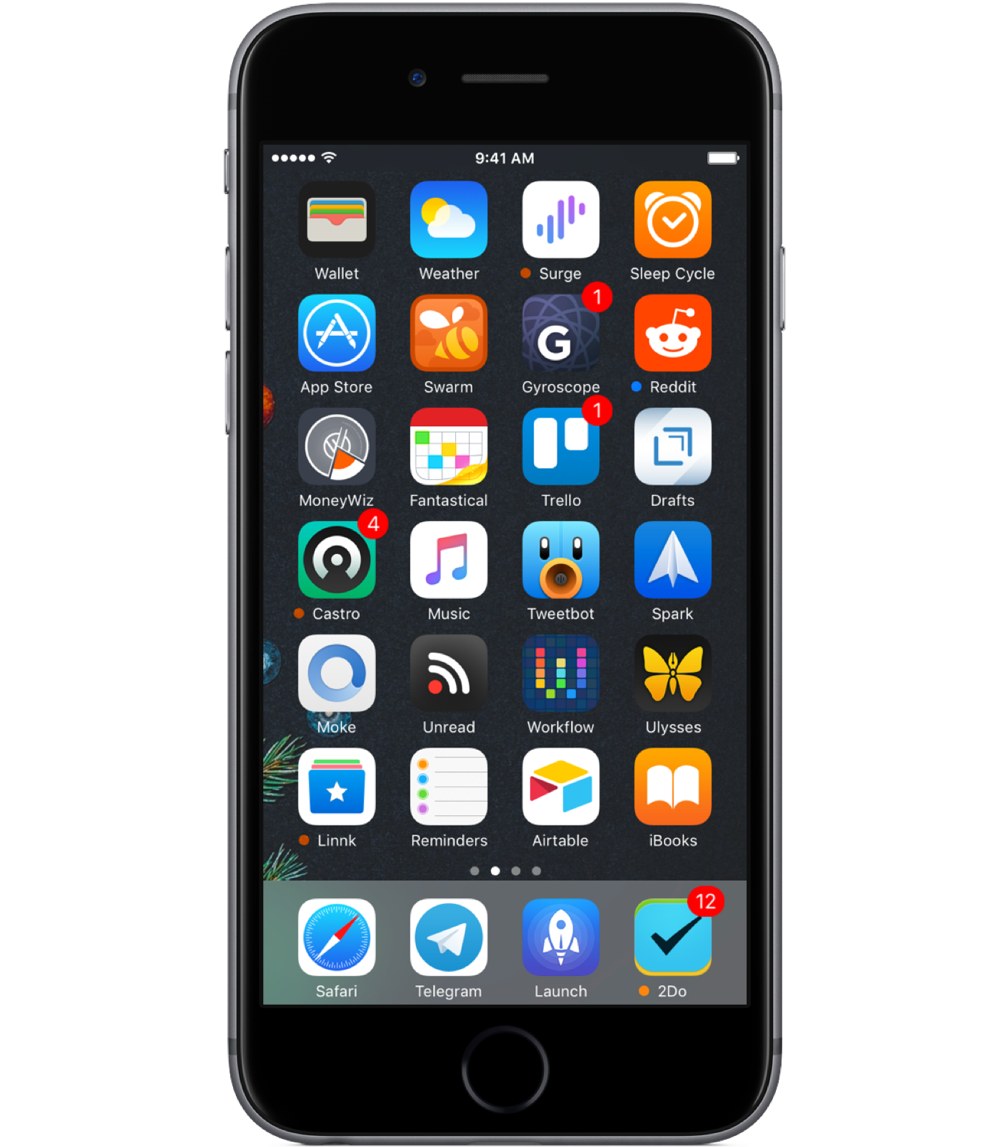 I use an iPhone 7 Jet Black with 128GB of space. I like the feeling of using my iPhone directly without any cases, so I bought Apple Care + for my iPhone 7.
Where can we find your wallpaper online?
Cuto for iOS. I have to say that Cuto is the most beautiful wallpaper app I have ever seen on the iOS platform. All its wallpapers are selected in Unsplash by the editor from sspai. You don't need to worry about their copyright. All you need to do is wait until Friday every week and select your favorite wallpaper.
What apps do you use the most, and why?
Every night, I use Sleep Cycle to monitor my sleep so that I can have a good rest every day. Every morning after the alarm wakes me up, I check my Gyroscope app to see how I have spent my time on the previous day. Gyroscope is really an amazing service that gathers everything. You just need to check your data and make your way to a more quantified self.
Also, I use 2Do to organize my tasks both on my iPhone and Mac. The "Email to 2Do" feature on 2Do for iOS is a good choice to manage your Email tasks.
For casual time, I use Castro to listen to some interesting podcasts. It brings the GTD concept to a podcast app and it truly works. Apple Music is another option when I need something to relax. Oh, and I can't forget to mention Tweetbot, Unread and Reddit…they really kill your time.
I have installed so many apps that I cannot mention all of them. Here are some other apps I want to mention on my iPhone:
I also have an Apple Watch on my wrist everyday. The apps I use most often on my Apple Watch are 2Do and Sleep++, and its notification mirrored from iPhone really set my hands free. When a new notification arrives, I can have a quick look on my Apple Watch to see what it is and decide whether to handle it or not.
As I said above, I use Gyroscope to track my day. Apple Watch can track my steps, heart beats, and other data and put them in my Health.app so that Gyroscope can read them. I think Apple Watch is a good assistant to help you quantify your health.
---
There are more Sweet Setup interviews right here.
Want to share your setup? We'd love to hear from you. Just fill out this form with some basic information and we'll be in touch.
---
Free Productivity Guide: Download our simple guide to productivity to help you improve your workflows and be more focused with your time and attention. Get it here.